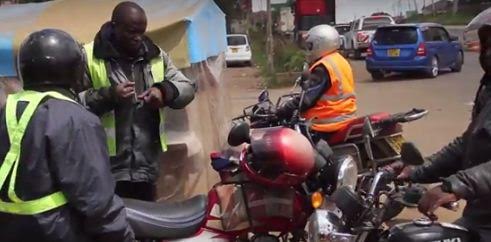 NAIROBI—To ease traffic congestion in Kenya's capital, three major bypasses were recently built on the city's perimeter. But this improvement has come with a cost.

A total of 133 people have been killed on the three bypasses since the first one was opened in 2014. One in seven crashes in the first 11 months of 2014 have occurred on the bypasses.

Statistics from the National Transport and Safety Authority (NTSA) show that 50 people were killed on the three roads in 2014 and 83 died by November 27 this year.

The Eastern Bypass leads with the highest number of traffic deaths with 69 people killed since 2014 followed by Northern Bypass with 49 fatalities, while 15 people were killed on the Southern Bypass in 2015.

The death toll has been highest among pedestrians. This is not surprising. In developing countries, pedestrians are usually the most vulnerable road users. In Kenya, 47 percent of the nation's road casualties are pedestrians, while people on bicycles make up another 14 percent of the death toll.

NTSA Road Safety Director Mathew Munyao said all the bypasses are "speed roads" and the Eastern one was initially constructed without footbridges for pedestrians to cross.

"A footbridge was recently put up but most people don't use it hence they are hit by speeding vehicles," he said. He added that plans are in progress to put up guard rails that will deter pedestrians from crossing the road and use the foot bridge.

The main cause of death—for both pedestrians and motorists—is speeding. "This is a high speed highway with no clear provision for pedestrians. There is lack of homogeneity of traffic, people walking slowly and cars speeding," he said.

Kenya has a national speed limit for highways, but because enforcement is lax, speed limits are widely ignored.

Munyao named two stretches of the road that run through Kibera slums as a particular trouble spots. "The crashes on these areas are because of negligence because there is a tunnel that people do not use," he said.

He said chain link fences to prevent pedestrians from crossing and proper signage have been put up in both areas.
Journalist Beatrice Obwocha travels from Mombasa, Kenya, to Kigali, Rwanda. In her reporting, she...
RELATED ISSUES