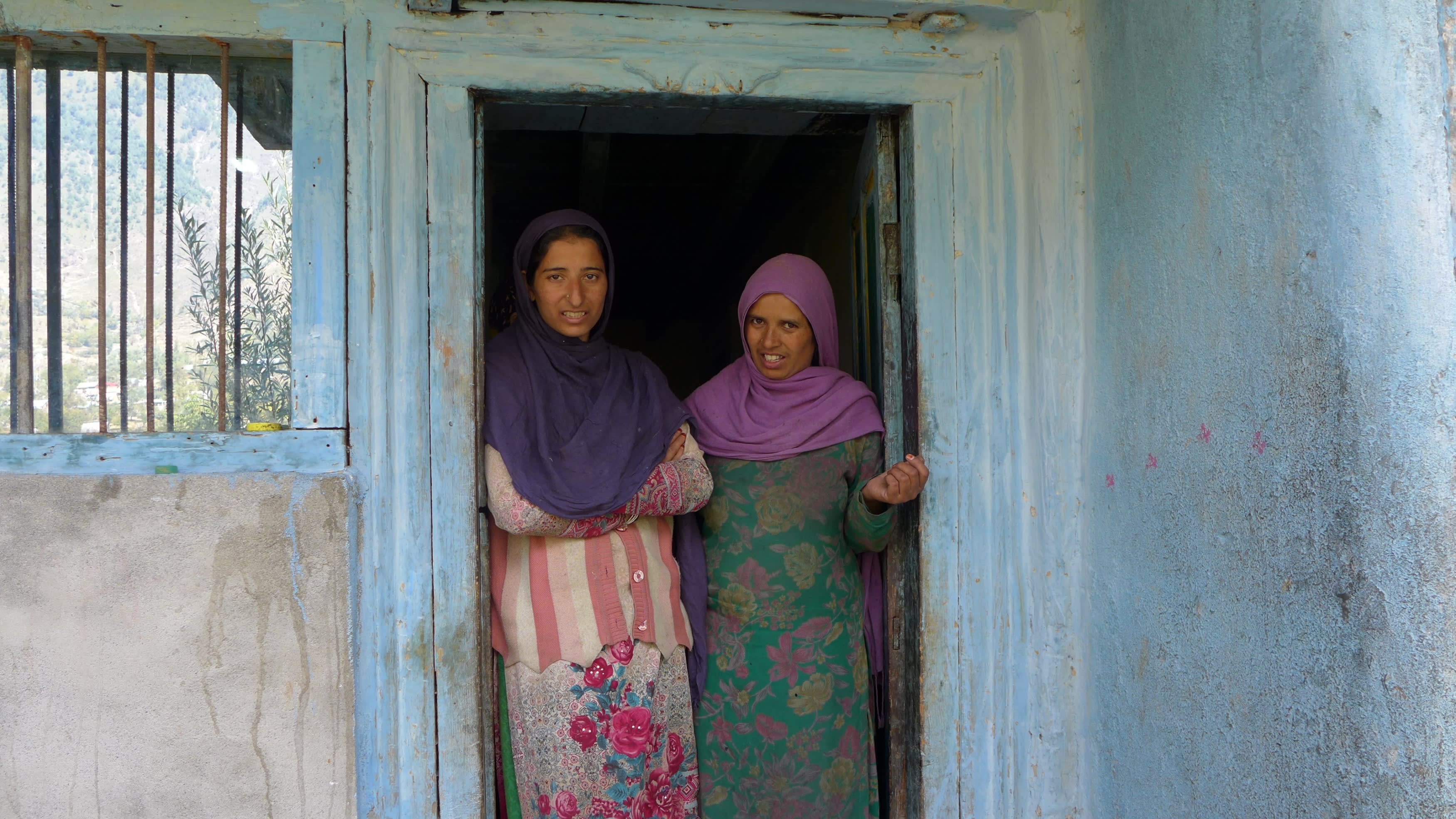 GANDERBAL DISTRICT, JAMMU AND KASHMIR — Najma Jan, a frail and weak-looking woman in her late 20s, sits in a traditional kitchen with multicolored walls and a range of steel utensils.
Married for around 10 years, she has three children. Two of them, aged 7 and 5, take turns sitting in her lap. The third, aged 9, smiles shyly through the kitchen window.
Najma can't recall exactly how old she was when she got married to her cousin Showkat Ahmad, who works in the Jammu and Kashmir wildlife department as a contract laborer.
"I was married at a very young age," she told Nikkei Asia. "I don't even remember what would have been my age at that time, but I guess I would have been 17."
Najma belongs to the Gujjar-Bakerwal ethnic agricultural and pastoral community spread across India, Pakistan, and Afghanistan. She lives in Hill Patti, Gund, a village located in the Ganderbal District in the northern part of the India-administered union territory of Jammu and Kashmir.
Houses here are located at the top of various hills, and going in and out of one's home means climbing up and down the hills on foot. The terrain is tough. It takes a considerable amount of time to cover even small distances.
The Gujjars-Bakerwals are the third-largest ethnic group in Jammu and Kashmir — after the Kashmiri and Ladakhi ethnic groups — and constitute more than 20% of the territory's population. They are Jammu and Kashmir's most populous scheduled tribe, a mostly Muslim people numbering around 2 million, according to the 2011 census, with around a quarter living as nomads.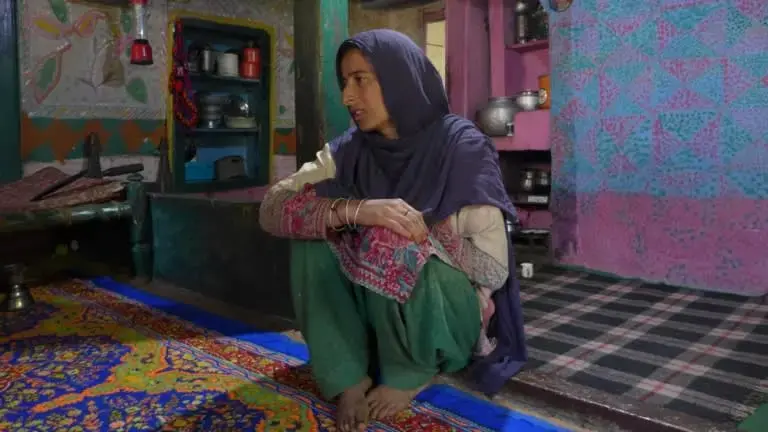 In Gund, there are around a hundred households belonging to the Gujjar-Bakerwal tribe. And while the community is equipped with little when it comes to facilities, one of the things it lacks most is a thing less tangible: access to education around family planning.
Married women in the village say that the heavy stigma attached to birth control makes it difficult to talk about such issues within their community.
"I can't even talk about birth control with my husband and we have never discussed it," says Najma. "Discussing it in my community is considered shame and I can never talk about having or not having children with my husband."
"I have given birth to three children in a span of seven years and my body is too weak now to produce another child," Najma added. "We have to go through unwanted pregnancies."
In 2017, India's central government passed a national health policy aimed at ensuring universal access to reproductive health by 2030. Key elements of the policy include making available free comprehensive primary care services for all aspects of women's health related to childbirth, from reproductive and maternity care, to child and adolescent health. The policy's main goal is to meet 90% of the country's family planning needs by 2025, including delivering contraception to homes where necessary.
To achieve that target, India's Ministry of Health and Family Welfare has said that it will increase the supply of contraceptives to each village in India through workers known as Accredited Social Health Activists — local women who are trained to act as access points between the community and India's public health system.
India has close to 900,000 Accredited Social Health Activists who are chosen for the villages they live in and who are expected to meet the health needs and demands of the remotest sections of the population, especially women and children.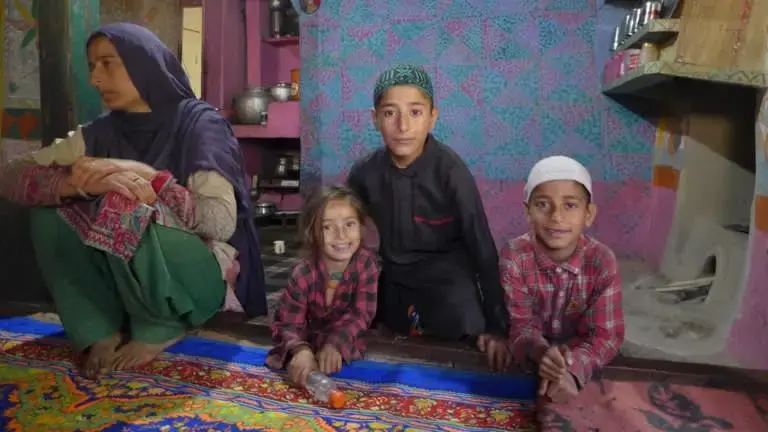 Living several kilometers away is Tahira Akhter, who has four children with barely a gap of one year between each child. Tahira was 18 when she married her husband Fayaz Ahmad.
"It is a stigma to talk about family planning or birth control in our community. We have to produce children and we are told that we cannot come in nature's way. During these years of my marriage, I have never used any methods of birth control," Tahira said. "Some people also say that it is a sin."
These nomadic women often face problems and stigmas whenever they talk about family planning or using any kind of birth control method.
"Even the women in our village don't talk about this," said Tahira. "I have come across only two to three women in my village who are using birth control methods. It is a tough choice for us and I have seen a few women going for it secretly, without even telling their husbands."
A recent University of Kashmir research study titled "Assessment and Understanding of Gujjar and Bakerwal Women's Health in Jammu And Kashmir" found that "women's reproductive biology, combined with their lower socioeconomic status, results in women bearing the greater burden from unsafe sex which includes both infections and the complications of unwanted pregnancy."
The report noted that "Gujjar and Bakerwal women are subject to risks related to pregnancy and childbearing where fertility is high and basic maternity care is not available. They are particularly vulnerable and do not get proper care and balanced diet during pregnancy."
According to Najma, having three children so close together has also affected her health, so much so that sometimes she feels that her body will give up and she will not be able to continue working.
"With three pregnancies and less spacing, I became weak and I cannot work properly. Our households have a lot of work and we also have to tend to cattle, work in the field as well," Najma said. "I cannot think of having another child again."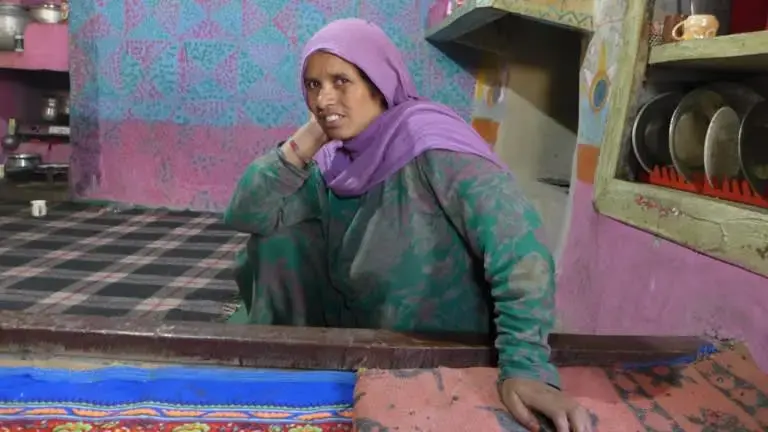 Another study conducted by the Tribal Research and Cultural Foundation found that Gujjar and other nomadic women have the worst health outcomes across Jammu and Kashmir, with 71% of nomadic people not even aware of the health care provided by the state and central governments, including those schemes related to contraception and birth control.
"The tribal approach toward the health sector is not self-motivated at all," said tribal researcher Dr. Javaid Rahi. "They think having medicines is a sign of being unwell and they always believe that they are not sick. The main reason for such behavior is a low literacy rate and lack of knowledge as well."
With so many tribal people always on the move, they often miss vaccination programs and other awareness campaigns.
"Government too is missing a focus of the main issue," said Javaid. "They provide facilities and infrastructure only, but create no workable mechanism to make the community aware of the various issues, or provide guidance on why spacing between children is necessary."