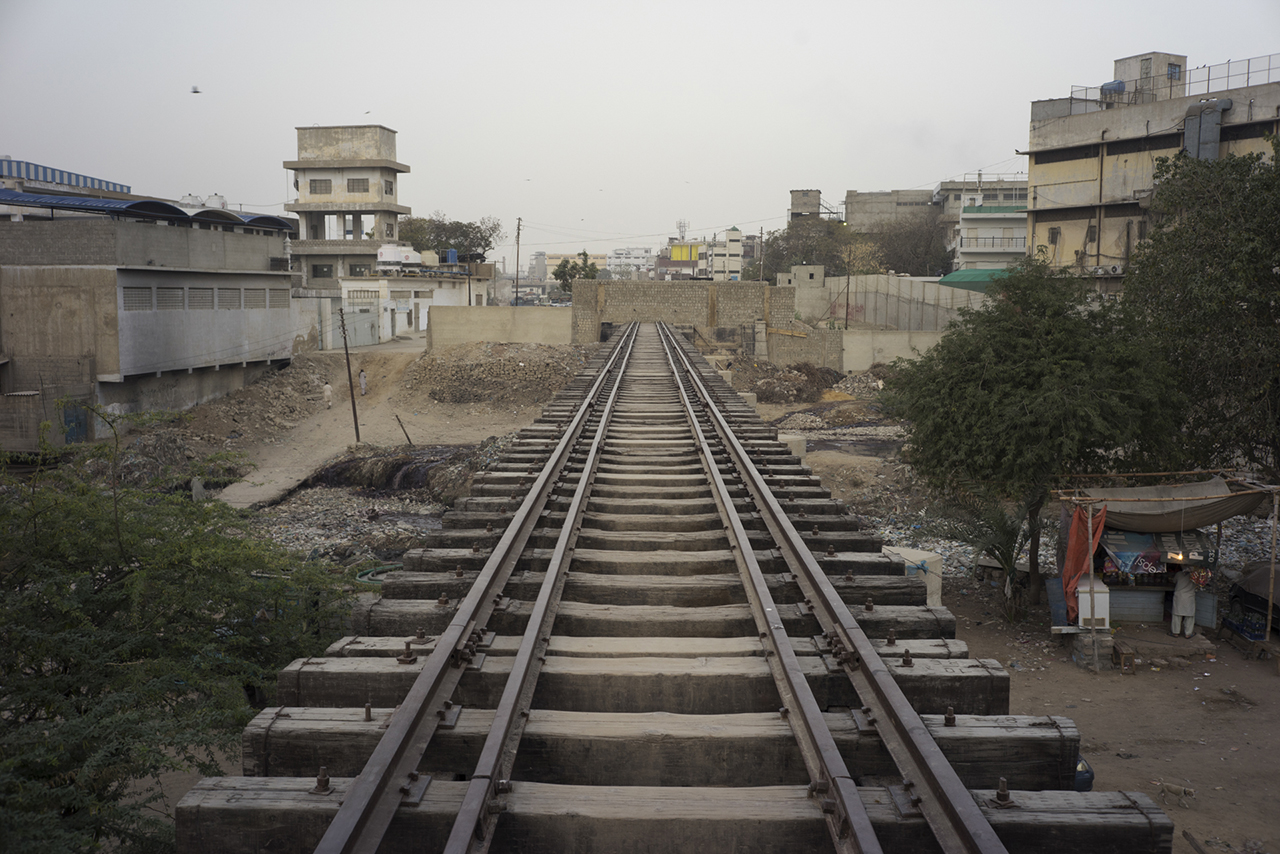 The Karachi Circular Railway—KCR—is a multimedia installation that explores the path of the now-defunct transit project. It immerses viewers in the fastest-growing megapolis of the 20th century—Karachi, Pakistan—taking a meditative journey through one of the world's most complex and conflicted megacities and exploring its urban and human landscape.
Using interactive features in highly original ways, the viewer is transported through the city's neighborhoods, sub-cultures and topographies. Digital stills, ambient sound, text, video and unique aerial footage of Karachi shot from a drone combine to unveil a side of the city that defies the dominant media narrative of extremist violence and terrorism.
Journalist Ivan Sigal visited and photographed the entirety of the abandoned railway line, walking through many of Karachi's most dangerous neighborhoods and probing stereotypes about the city's insecurity. The resultant footage, and accompanying text, recreates the journey through the space of the railway.
Every image captures an aspect of the railway's tracks, stations, inhabitants, and current usage: walkway, trash dump, playground, makeshift factory, informal housing settlement, returning wilderness, abandoned station, encroaching buildings, foliage, wetlands, markets, and long-haul trains that still run along some of the tracks. The images also capture the movement and noise of remaining inter-city stations and trains, a counterpoint to the stillness of the abandoned commuter stations. In a narrative driven by geographies, its characters are the visible elements of the city.
KCR is available as a single-channel video, as a nine-channel interactive installation, and as a multi-screen exhibit. It is partially funded by the Pulitzer Center on Crisis Reporting and has been shown at Harvard's Fogg Museum, in public installations and film festivals in Karachi, Nicosia, Port of Spain, Bucharest, Varanasi, Camden, Maine, and Kalkuta. It is running at the Ryerson Image Centre in Toronto in 2018. 
















RELATED ISSUES