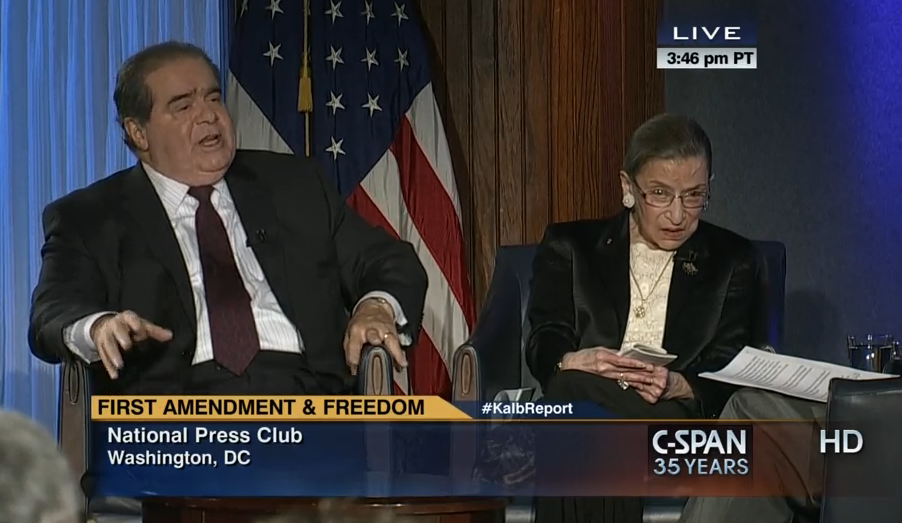 Justices Antonin Scalia and Ruth Bader Ginsburg talk about their views of the First Amendment and the origins and contemporary meanings of freedom with Marvin Kalb.

This program was part of the "The Kalb Report," produced by the George Washington University's Global Media Institute in partnership with the National Press Club and the Joan Shorenstein Center on the Press, Politics and Public Policy at Harvard University's Kennedy School.

To watch, visit C-SPAN's website.