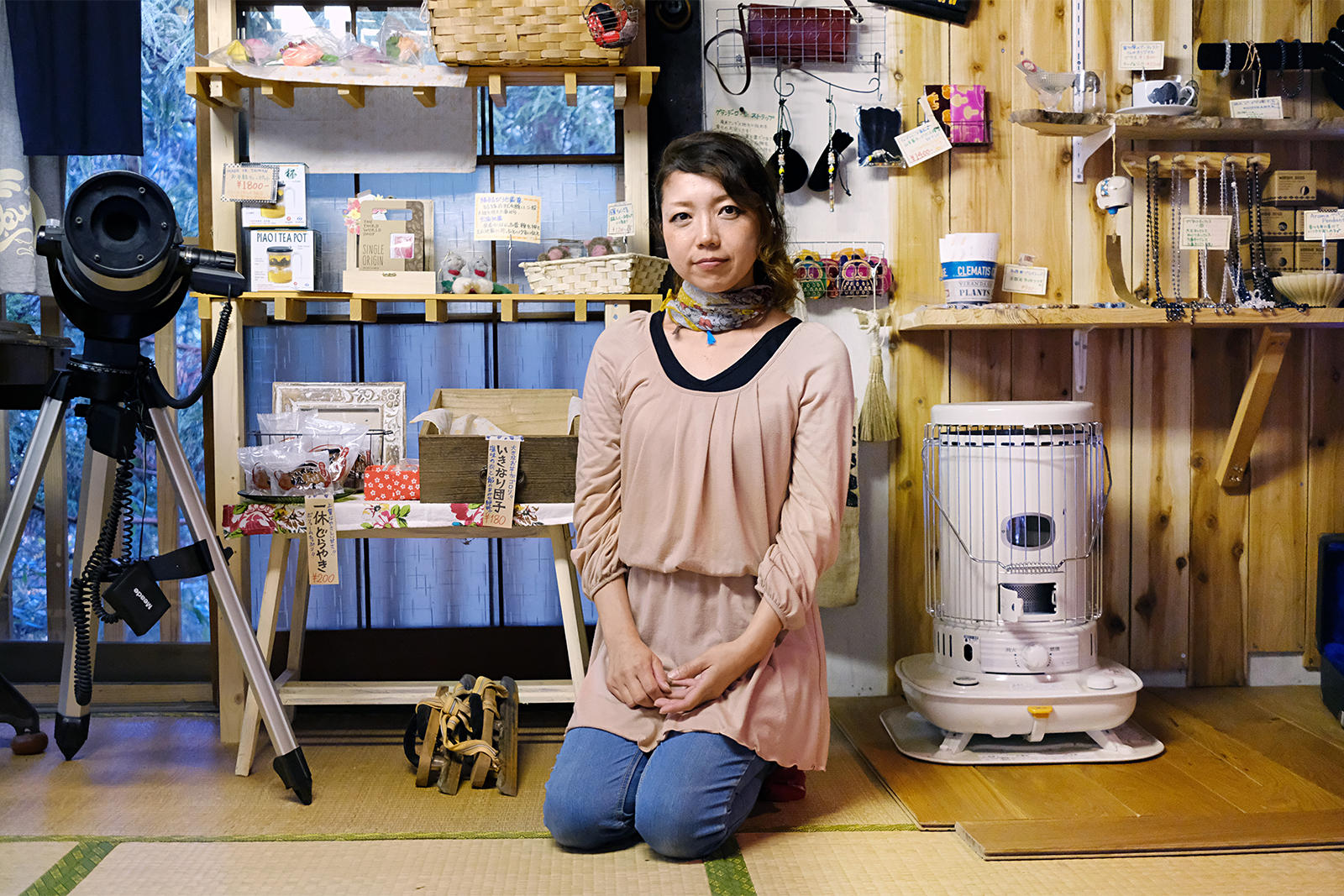 Four years ago, Naoko and Takayuki Ida were given a house. For free.
It's a spacious, two-story home nestled amid trees on a winding country road in the small town of Okutama, in Tokyo prefecture. Before moving, the couple and their children—two teenagers and a five-year-old—were all living with Naoko's parents.
"We had to do a lot of repair work (on our new home), but we'd always wanted to live in the countryside and have a big garden," said Naoko, 45.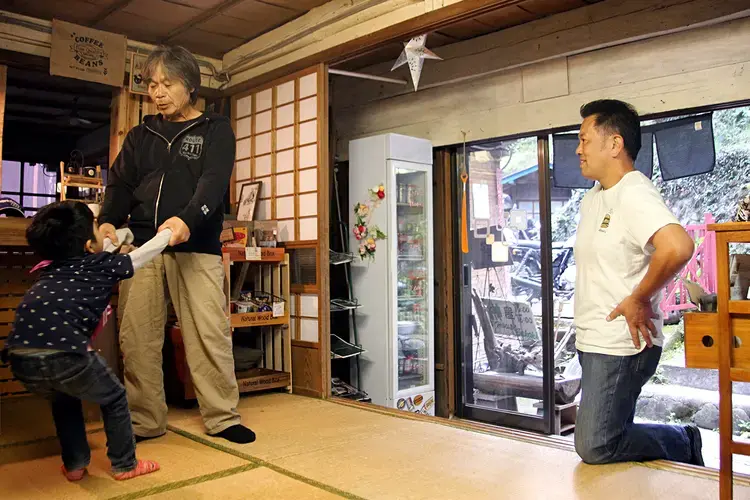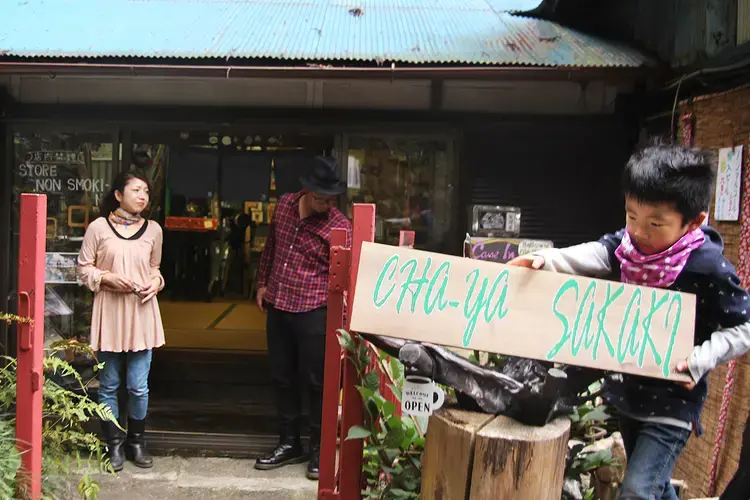 A free house may sound like a scam. But Japan faces an unusual property problem: it has more homes than people to live in them.
In 2013, there were 61 million houses and 52 million households, according to the Japan Policy Forum. And the situation is poised to get worse.
Japan's population is expected to decline from 127 million to about 88 million by 2065, according to the National Institute of Population and Social Security, meaning even fewer people will need houses. As young people leave rural areas for city jobs, Japan's countryside has become haunted by deserted "ghost" houses, known as "akiya."
It's predicted that by 2040, nearly 900 towns and villages across Japan will no longer exist—and Okutama is one of them. In that context, giving away property is a bid for survival.
"In 2014, we discovered that Okutama was one of three Tokyo (prefecture) towns expected to vanish by 2040," says Kazutaka Niijima, an official with the Okutama Youth Revitalization (OYR) department, a government body set up to repopulate the town.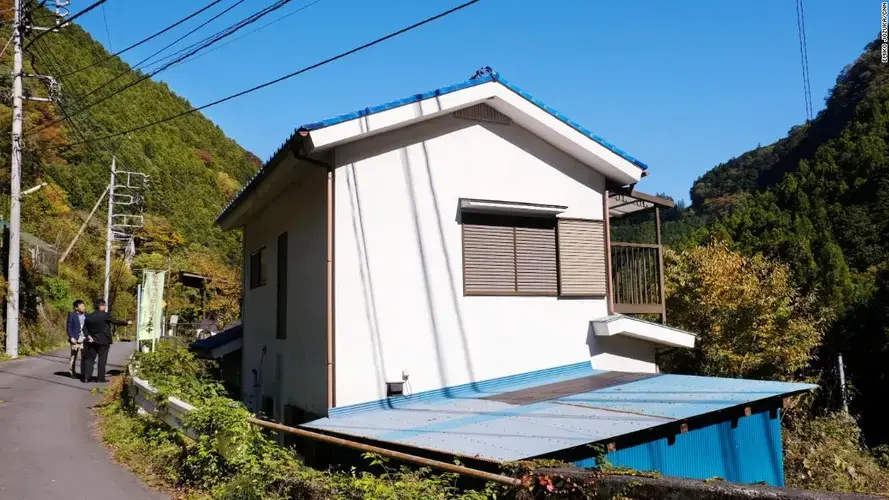 Akiya bank schemes
Okutama is a two-hour train ride west from Tokyo prefecture's dense, neon-soaked center.
In the 1960s, it boasted a population of more than 13,000, as well as a profitable timber trade. But after the liberalization of imports and falling demand for timber in the 1990s, most young people left for the city. Today, Okutama has just 5,200 residents.
In 2014, it established an "akiya bank"—or vacant house scheme—which matches prospective buyers with aging homeowners and empty properties.While akiya banks are now common across Japan, each town sets its own conditions.
For example, Okutama subsidizes home repairs for new akiya residents, and encourages akiya owners to relinquish their vacant properties by offering up to $8,820 per 100 square meters (1,076 sq feet).
However, it stipulates that those who receive a free home or renovation assistancemust be aged under 40, or be in a couple with at least one child under 18-years-old and one partner aged under 50. Akiya applicants must also commit to settling in the town permanently and invest in upgrading second-hand homes.
But even giving away homes is tough in a country where people prefer new builds.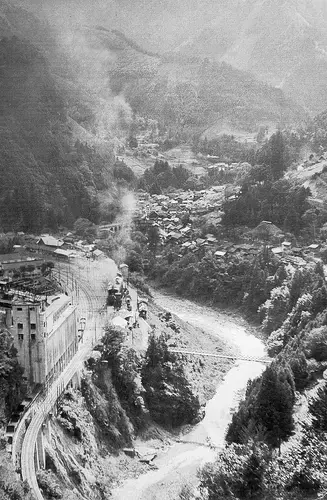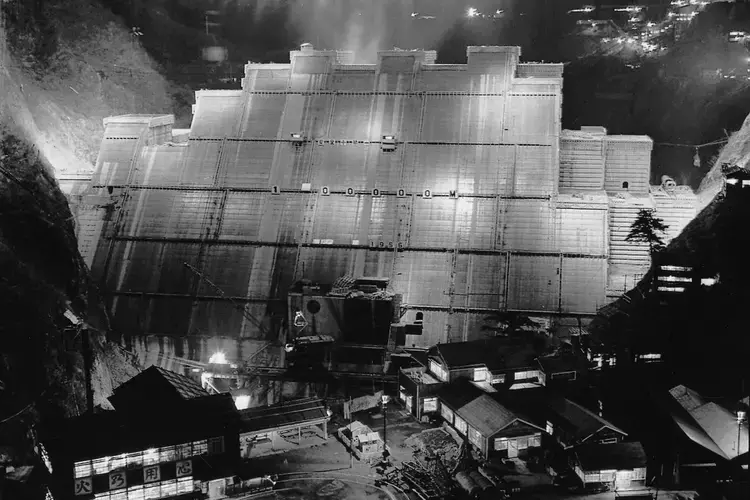 Second-hand homes
Niijima leads the way into a vacant, box-like house with a blue roof and white walls that was built 33 years ago. Though sturdy on the outside, the musty smell inside hints at the decade it has sat empty. The kitchen is in need of a makeover, and the tatami floor is faded.
"It will suit someone who likes DIY," Niijima said with a grin.
There are 3,000 homes in Okutama, and about 400 are vacant—only half of which are believed to be salvageable. The rest are either too dilapidated or were built in areas at risk of landslides.
In the 20th century, Japan experienced two major population spikes: the first after World War II and the second during the economic explosion of the 1980s. Both created housing shortages which led to cheap, mass-produced homes that were quickly erected in densely populated towns and cities.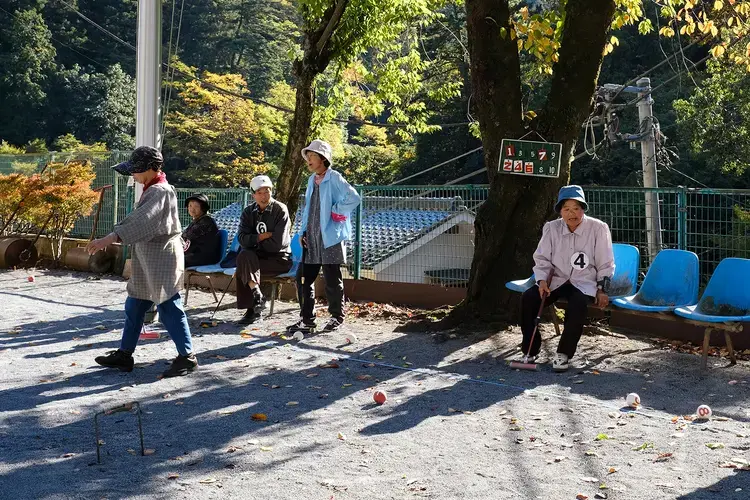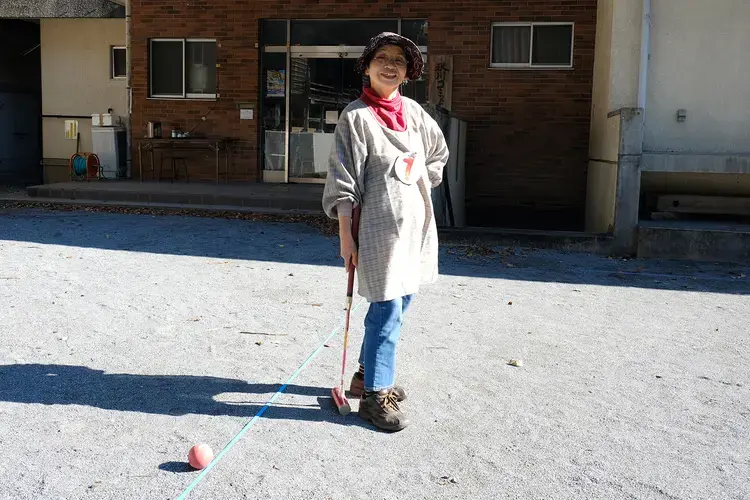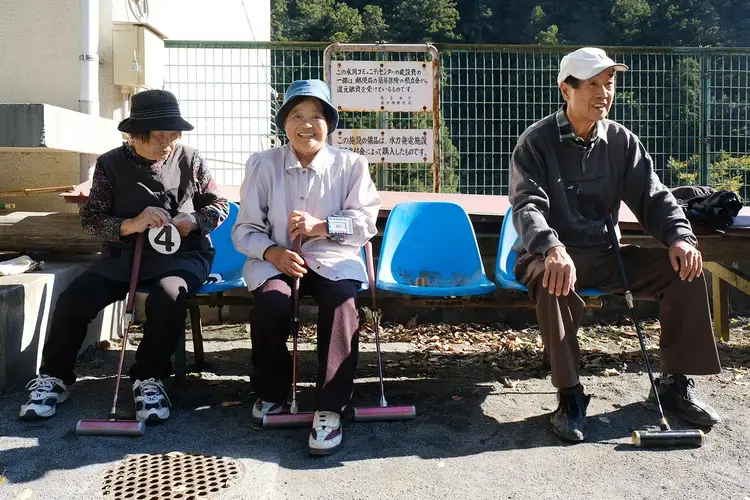 Many of those properties were poor quality, said Hidetaka Yoneyama, a senior researcher at the Fujitsu Research Institute. As a result, about 85% of people opt to buy new homes.
Japanese laws also don't help things.
In 2015, the government passed a law designed to penalize those who leave houses empty, in a bid to encourage them to either demolish or refurbish their properties. However, akiya owners are taxed more for empty plots of land than for having an empty property, according to real estate expert Toshihiko Yamamoto. This is a deterrent to razing a vacant home.
Urban planning regulations are also weak in Japan, said Chie Nozawa, a professor of architecture at Toyo University in Tokyo, meaning developers can keep building houses despite the glaring surplus.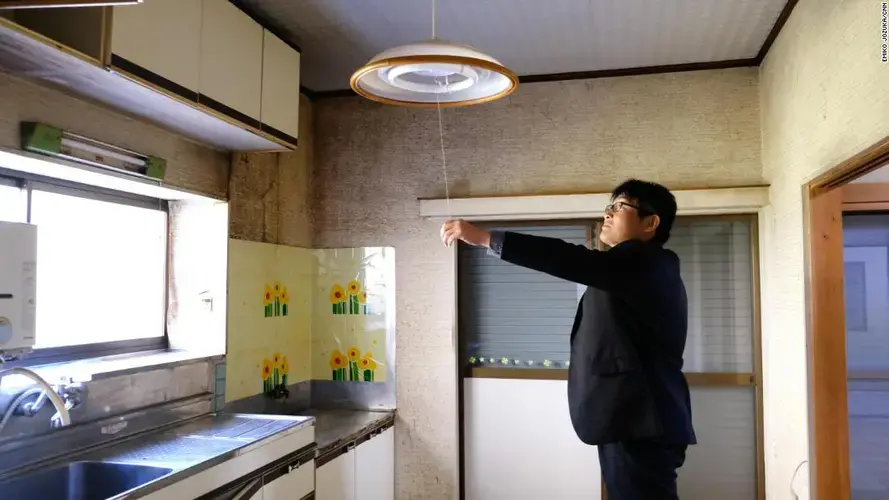 Making rural areas alluring
In Okutama, revitalization official Niijima has found families for nine vacant houses so far. They've come from places including New York and China—the akiya scheme is not limited to Japanese citizens.
Filipino-Japanese couple Rosalie and Toshiuki Imabayashi, who live in central Tokyo with their six children, will move to the town in early 2019.
"It was getting too cramped for us in Tokyo and we liked that Okutama was within the same prefecture but surrounded by nature," Rosalie said.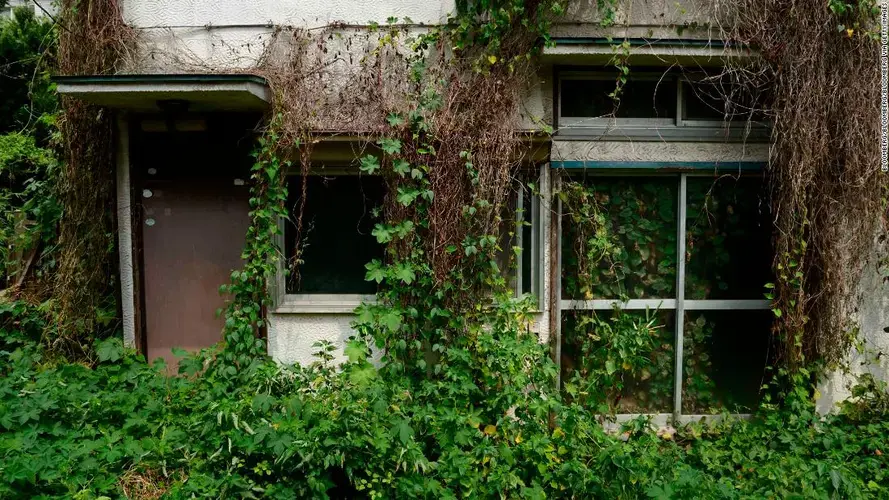 For most newcomers, though, free homes are not enough. Depopulated areas like Okutama also need a sustainable economic development plan—and community-building activities between locals and newcomers—if they are to thrive.
"If people can find a way of engaging in productive economic activities and supporting themselves, they will come and stay in rural areas," said Jeffrey Hou, an architecture professor at Washington University.
Kamiyama, a town in southern Japan, added more people than it lost in 2011 after IT companies set up satellite offices there, attracting workers keen to escape city life.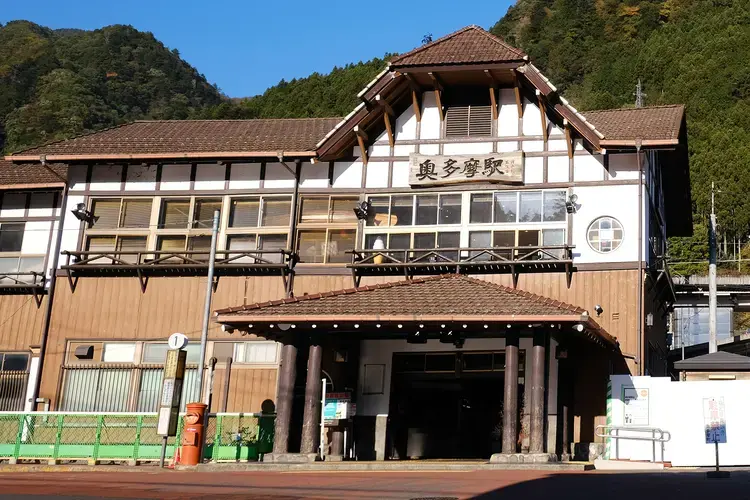 The ingenuity of new residents is also a boon for fading towns.
Certified as caregivers for the elderly, the Idas knew they would have job opportunities in Okutama. However, in September 2017 they tried a new venture, buying and converting a second-hand "kominka" -- a Japanese house more than 100-years-old -- into a roadside cafe catering to roving hikers and bikers.
"The beauty of this place lies in retrofitting something that already exists," said Naoko, inside the cozy cafe, which brims with vintage objects and local craft work. "Some people like this culture and really like old things but they hesitate about committing to rural life."
On their quiet street, there is another empty house and the home of an elderly woman. Before the Idas came, wild monkeys kept eating the woman's vegetable patch—now the area is busier, the animals keep their distance.
Yet while Naoko has found a permanent home for herself in Okutama, she shakes her head when asked whether her children see a future there.
"Actually, my eldest daughter says she can't wait to leave home and rent a place of her own in the city," she said.
RELATED ISSUES