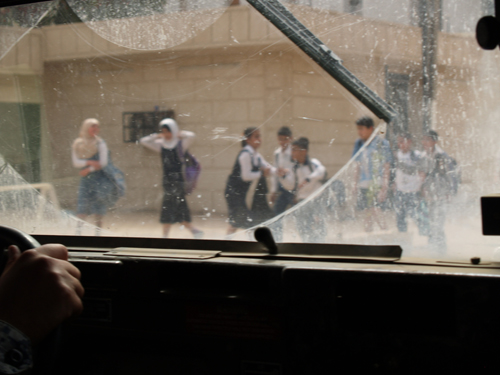 Print and Image by Dimiter Kenarov, for the Pulitzer Center
Baghdad, Iraq

After the post-election glow, Baghdad is back in the real world. The streets are clogged with vehicles honking and people hawking. Men are walking to work (or, more likely, looking for jobs); women are out shopping (if their husbands are lucky enough to have jobs). The posters of politicians sag, peel off the blast walls, and fall face down, trampled under the shoes of millions.

Nobody is talking about it, but the elections were garbage. Lots and lots of garbage. The political messages are garbage. Democracy is garbage...