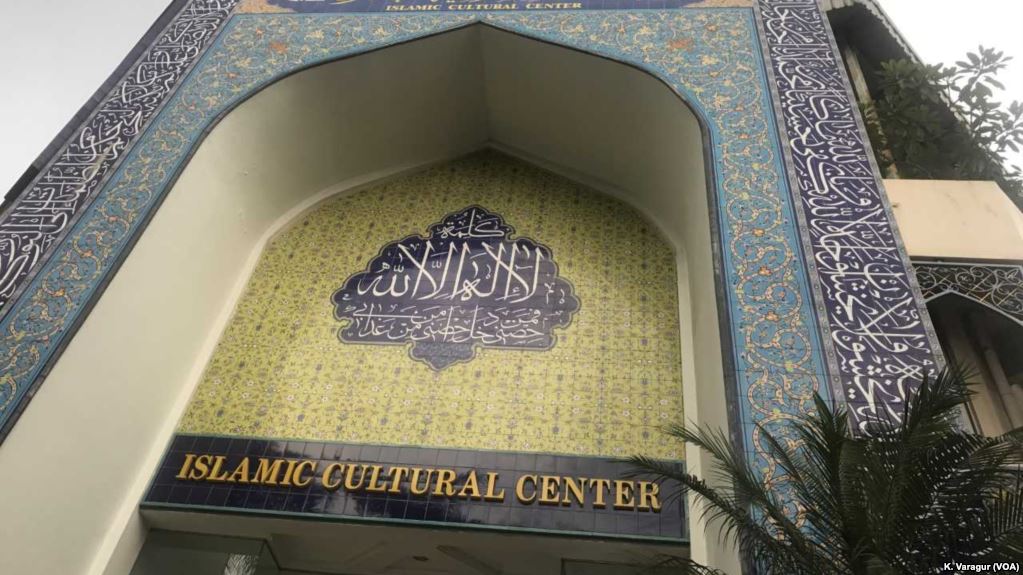 JAKARTA, INDONESIA—The first month of the Islamic calendar, Muharram, is not a very big deal for most Indonesians, outside of New Year's Day. But every night of Muharram since it started on Sept. 21, hundreds of Shia Muslims have come together at a tile-clad building in South Jakarta to ceremonially mourn the death of the prophet Muhammad's grandson.
They listen to a live or streaming sermon in Bahasa Indonesia or Farsi and pray, often tearfully. 
The mourning rites of Muharram are an important Shia tradition, but as Indonesia's Shia minorities face growing intolerance, they have steadily lowered their profile. So this month's nightly gatherings at the Islamic Cultural Center (ICC), which was built in 2002 with funding from Iran, are among the largest sites of Shia activity in the whole country.
Over 99 percent of Indonesian Muslims belong to the Sunni denomination, but that belies Shia cultural influence in the world's largest Muslim-majority country. (Sunni and Shia are the two major Muslim denominations, which diverged early in Islamic history over a debate on the rightful successors to the prophet.)
Shia Islam may have been the first strain to reach Indonesia, through Arab traders who reached Aceh around the 12th century, and Shia traditions like ancestor worship and feast days for saints are still observed in pockets across Indonesia, even by Sunnis. 
But most of Indonesia's roughly one million Shia are concentrated in the Jakarta metro area, and the ICC is a nexus of their community.
Iranian Outpost in Indonesia
ICC, clad in blue and white ceramic tiles imported from Iran, is handily the most striking building on its drab, but busy, South Jakarta road. It's open seven days a week and has a large Indonesian-language library, decorated with photos of the Ayatollah of Iran and framed posters of Iranian tourist sites.
Ali Hussain Alatas, the ICC's secretary, is a Hadrami, Yemeni diaspora who have lived in Indonesia for centuries, often as prosperous traders. He grew up in Central Java and studied for five years in Qom, Iran, the global center of Shia scholarship.
"In Jakarta, we rarely have problems carrying out our activities, whether they are classes or religious celebrations," said Alatas, over cups of tea at the center. "We maintain good relations with Nahdlatul Ulama, Muhammadiyah, and the government. But cultural understanding has really decreased in recent years."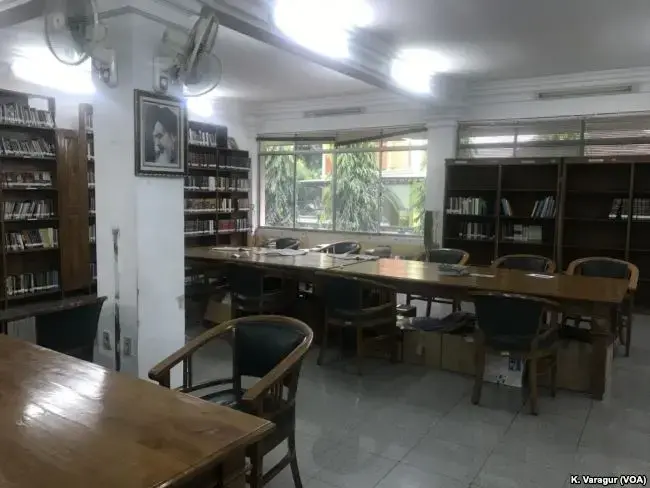 ICC offers classes in religion, Arabic, and Farsi, and facilitates scholarships to Iran. It has also become an inadvertent community center for Jakarta's sizable refugee community from Afghanistan, Pakistan, and Iran, many of whom have been trapped in Indonesia for years after Australia closed its maritime borders to refugees in 2014.
There were hundreds of young Afghan men and families last Thursday night at ICC, enough to spill out from the Farsi sermon to the steps outside.
Growing Intolerance
In 2012, an East Java branch of the National Ulama Council issued a fatwa against Shia Muslims, calling them deviants, and the same year, several Shia were driven out of their homes. There has been a trickle of anti-Shia violence since then, and in 2014, a "National Anti-Shia Alliance of Indonesia" was founded in Bandung, West Java.
"Our goal is to provide information to Muslims throughout Indonesia about the Shi'ite heresy… and awaken Muslims who have been affected by Shi'ite heresy to return to the true teachings of Islam according to the Qur'an," said Athian Ali Muhammad Da'i, a Javanese cleric who leads the Alliance. 
When pressed for reasons why he felt Shi'ism posed a threat to Indonesia, he listed contract marriages, which he claims have created an epidemic of HIV and fatherless children in Iran, and a "culture of self-harm" during the Muharram mourning rituals, which he said were "so inhuman, even animals do not do it."
Culture Wars
Just a five-minute walk from ICC is LIPIA, the Saudi-funded university that opened in 1980 and is a major outpost of Saudi proselytization in Indonesia. This makes a narrow strip of Warung Jati Barat Road a microcosm of the Muslim world's arch-rival spheres of influence.
Iran and Saudi Arabia have been waging cultural proxy wars ever since the 1979 Iranian revolution: both are large, oil-rich theocracies with aspirations to set the agenda for the global Muslim community.
Alatas said the ICC's location was just a coincidence, but went on to denounce "Wahhabism," a sometimes derogatory term for the Saudi brand of Salafism.
"There is growing intolerance against our community, when Islamic radicalism arising from Saudi Wahhabi beliefs is the real threat," he said.
He claimed that LIPIA students sometimes come to discreetly browse the ICC library, perhaps, he said, seeking an alternative to the puritanical ideology taught at LIPIA. 
Iran's imprint on modern Indonesia is negligible compared to that of Saudi Arabia, whose institutions have supported some of the nation's most prominent conservative politicians and independent figures, like Habib Rizieq Shihab, leader of the thuggish Islamic Defenders Front.
The growing popularity of Saudi Salafism has often been linked to intolerance against Shia and Ahmadiyya, another Muslim minority group, in Indonesia. But it's not quite so simple: several mainstream, so-called "moderate" Indonesian organizations like Nahdlatul Ulama embrace anti-Shia rhetoric too.
"The National Ulama Council has distributed pamphlets against Shia and Ahmadiyya," said Noorhaidi Ismail, a professor at State Islamic University of Yogyakarta. "The government has developed an anti-Shia discourse because they periodically need a common enemy. In my opinion, it is not the Salafis who are responsible for this intolerance." 
"Being Shia in Indonesia… sometimes it's easy, sometimes it's hard," said Rohma, a 40-something Indonesian woman who cleans ICC during the day. She converted to Shi'ism after working in Saudi Arabia for five years, during which she developed a distaste for Salafism and eventually the Sunni faith in general.
"I like the Shia tradition," she said. "It is simple, I believe in it, and I like these people here… for me, it is worth it."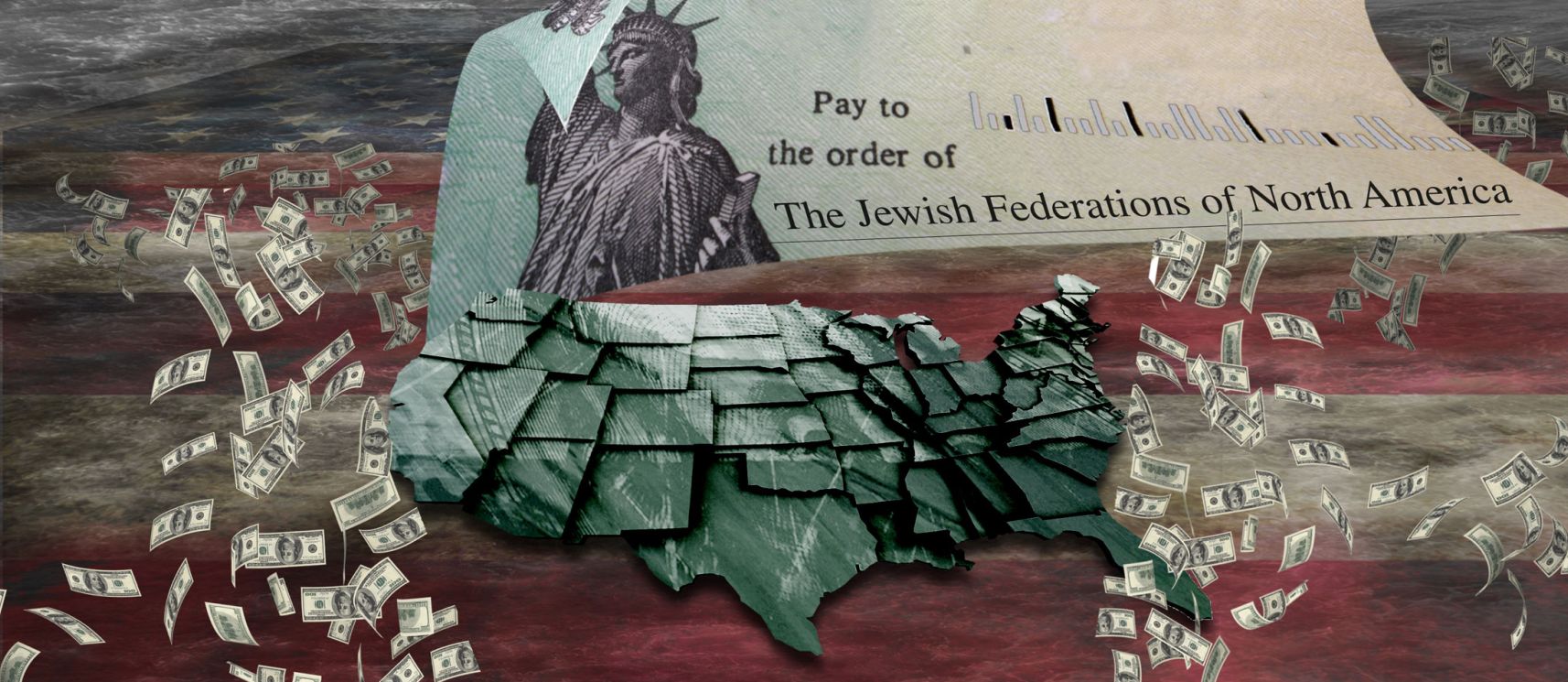 At the heart of American Jewry is the net of Jewish Federations. Existing twice as long as the State...
RELATED ISSUES