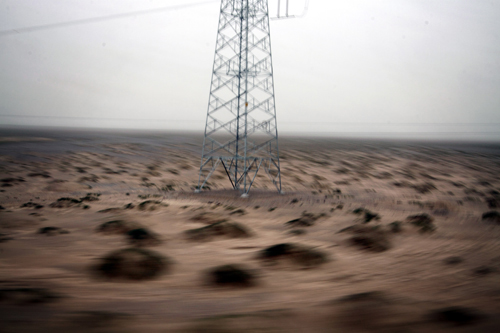 Fighting the war against sand - Outlook talks to the photojournalist who has travelled across the spreading deserts of China where more and more people are becoming environmental refugees - it's now estimated that almost one fifth of China's land area is now desert.

Gallagher's interview begins at 16:56.

Listen to the interview on BBC World.
RELATED ISSUES