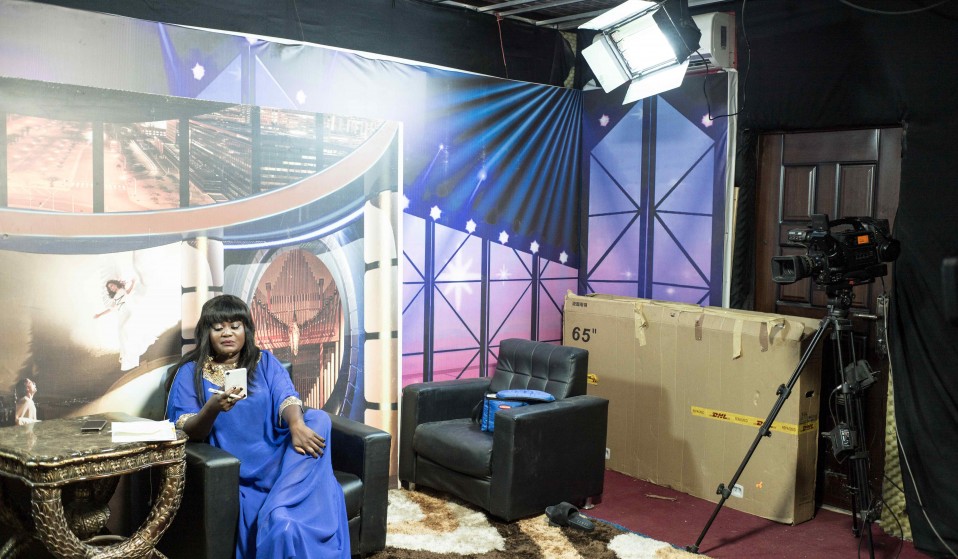 The church is full. 3,000 people–maybe more–are singing, dancing, and praying. At the altar, standing with his hands behind his back, is the pastor Daniel "Angel" Obinim. Impeccably dressed, he nods while people from the congregation stand up and come towards him, throwing banknotes at his feet.
Obinim is one of the most controversial religious figures in Ghana. His empire, God's Way Church International, looks after churches in Accra, Kumasi and Tema–three of the largest in the country. He claims that Jesus Christ has granted him the right to more than 20 houses, eight Range Rovers, five SUVs and three Chryslers (his faithful followers, meanwhile, have buses to take them to church).
He has also been arrested more than once: for assaulting and hitting a journalist who dared to criticise him, and for whipping – in church, in front of thousands of people–two young boys who had a relationship.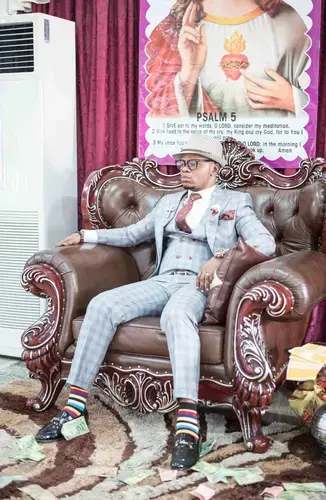 Despite all this, his churches are consistently filled with people who leave lavish offerings, buy his bottles of "miraculous" water, and witness the miracles of which he makes himself protagonist. During his weekly services, he performs "resurrections" on dying people, gives healings, and shares his prophecies.
Obinim is not the only pastor in Ghana's religious world. He is also not the only one to have accumulated enormous wealth thanks to religion, and to have thousands of followers who fill up his churches. Religion, in fact, pervades all parts of the country's society.
On the African continent, the Evangelic, Pentecostal and Charismatic churches are attracting the greatest number of faithful–and their numbers are rising by four per cent each year. According to the Pew Center of Washington, there were around three million Evangelists in Ghana in 2000, while in 2015 there were 5.5 million. The Pentecostals and Charismatics were around 6.5 million in 2000, while in 2015 they were more than 10 million.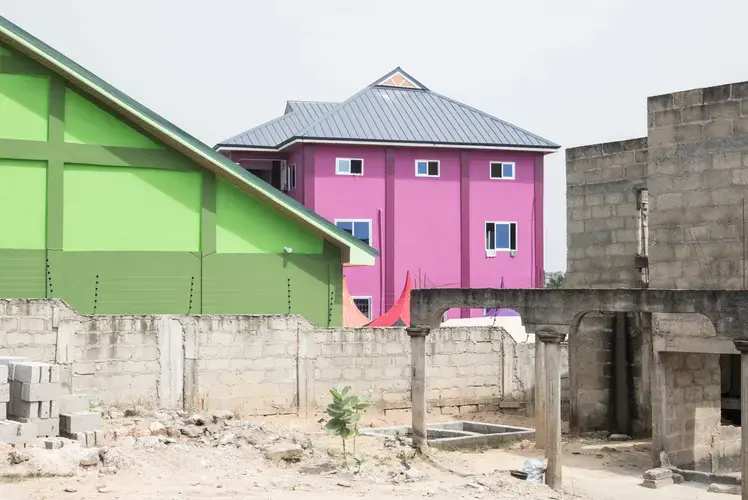 In Ghana, along the streets, every crossroad is picketed with signs and advertisements for churches, many of which have been created and are managed by only one person, one prophet, or one pastor. It is impossible to count them all.
"These churches are experiencing a boom because they answer the material desires of people," explains Akosua Adomako Ampofo, a professor of the African Studies Institute of the University of Ghana, in Accra. "The people, especially from the poorer areas of the city, look for answers for daily needs, therefore the promise of wealth–along with the miraculous healing–attracts people."
Known as "Prosperity Gospel", this form of Pentecostalism believes that faith may bring wealth and benefits, as well as an improvement to one's life through donations and prayers. Almost as an advertisement, the pastors and prophets of these churches flaunt their wealth, which means faithful people are frequently willing to donate not only during the ceremonies, but also year round.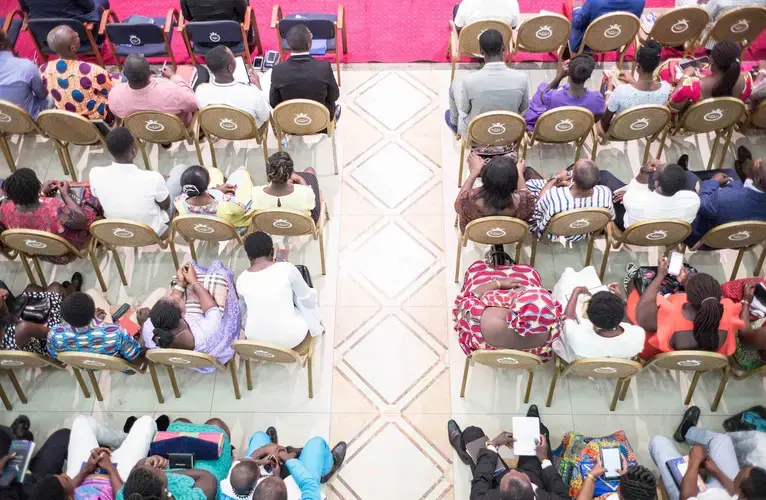 "The differences between the various Churches are almost imperceptible," says professor Adomako. "This is why it's difficult–if not impossible–to categorise them as Evangelical, Pentecostal or Charismatic. It is easier to define some of the common features: a literal reading of the bible, the emphasis on wealth and wellness, a strong commitment to spreading the Gospel, faith in the Divine power for curing illness and injuries, and a belief in Miracles, just as in Biblical times."
These churches' activities are not limited to weekly functions: all of them are very active on social media, and some of them have created universities, hospitals and schools, which are growing exponentially and–in many cases–substituting for the State where its presence was lacking.
Churches such as Action Chapel, International Central Gospel Church, and Church of Pentecost have not only founded universities and schools, but also own TV channels, radio stations and publishing houses. Religion has become a thriving–and tax-free–ground for hundreds of new business opportunities.
"The spread of Christianity in Ghana and Africa has unfortunately also got some negative aspects," states the Apostle Opoku Onyinah, number one of the Church of Pentecost. "For example, there are many who have seen in the church a quick way to wealth, so people without a theological and cultural preparation have had the chance to found personal churches and get rich with them. This has brought many charlatans into Christianity."
While they may not hold classic theological qualifications, many pastors attract followers by speaking of miraculous healings from illnesses and lethal infections such as Hepatitis and HIV. One of them is Nigel Gaisie, who founded the True Word Prophetic Fire Ministry Church in Accra, in 2010.
At 4am every day, Gaisie takes over Radio Vision One FM and, with some helpers, speaks about the Bible, money, miracles and illness. Without mincing words, he states that he is capable of curing people who have hepatitis and HIV, and that he can neutralise any disease.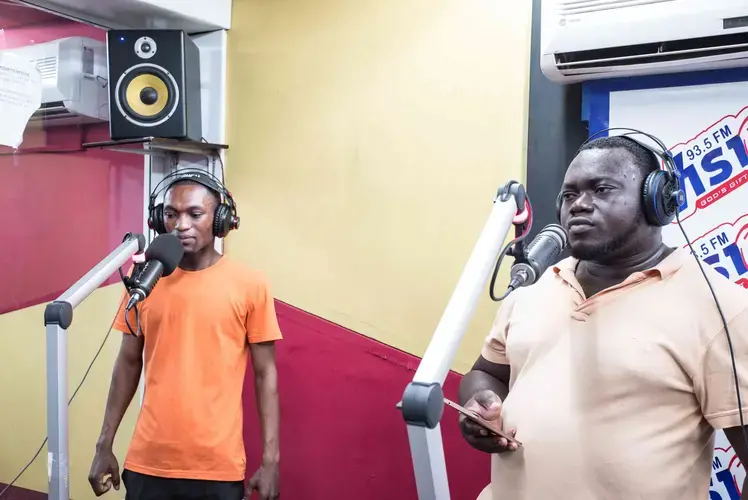 "These doctrines have a direct impact on the health system of Ghana, on the lives of the people, on the culture," explains feminist activist Roslyn Mould. "Especially in the poorer villages, where families would take their sick ones to church rather than go to the hospital. These choices, sometimes, have tragic endings."
Somewhat unsurprisingly, these churches also become protagonists in Africa's political scene. "Prophets and their faithful communities inevitably become an electoral constituency for the politicians who desire to be in the first row during the religious ceremonies, ready to make conspicuous donations and to have pictures taken with the church leaders," explains Michael Osei-Assibey, of the Human Federation of Ghana.
It is when dealing with subjects such as LGBTQ rights, motherhood and abortion, that the role of the prophets becomes political. If there are any differences between Evangelical, Pentecostal or Charismatic churches, there is one thing they all agree on: there is no space for LGBTQ rights.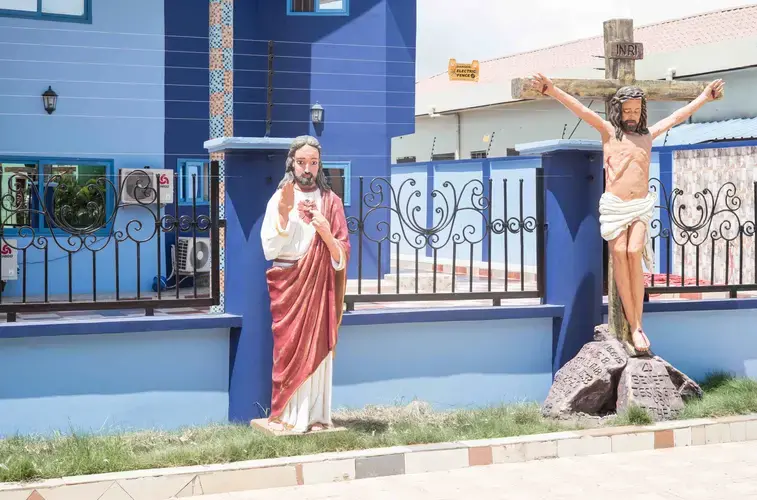 Reverend Prince Manu, founder of the Streams of Power Chapel, declares that "gays and lesbians cannot be accepted" in Ghana–not only "for religious reasons" but also for "cultural reasons" (he has also said that he is "ready to welcome them" into his church to "cure them").
On the other hand, there are religious figures like Nigel Gaisie, who don't even try to hide their homophobia. "Homosexuality is God's abomination, an insult to God, I will never let a gay person enter my church," he has said on his radio show. "Not even dogs of the same sex copulate, the subject of LGBT rights is a Western matter, it's the European countries that want us to accept something that does not belong to us, with the aim of contaminating our society."
Pastor Mike Oquaye, who also doubles up as a speaker of the Parliament of Ghana, even went as far as to start a campaign calling for the criminalisation of homosexuality. At the moment, homosexuality is not forbidden in Ghana, but gay people still face daily violence–something that has been linked to the church's growing conservative influence.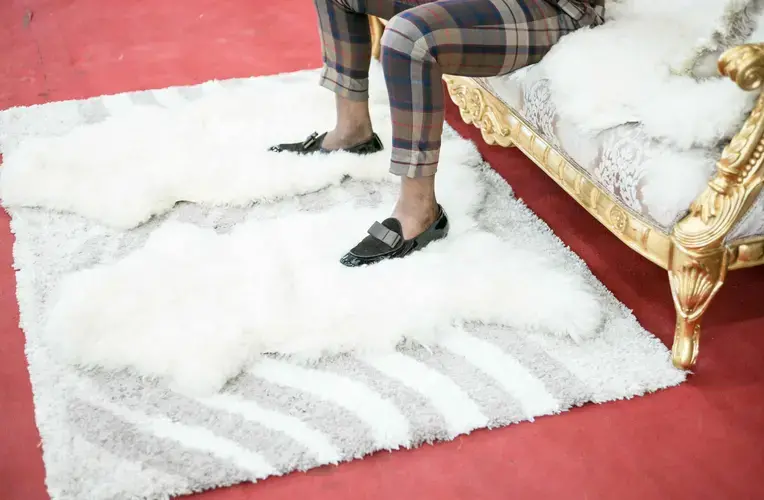 Michael–a 40-year-old gay man from Ghana–continues to hide, fearing physical and verbal abuse from the churches and their followers. It is a stigma that haunts them even within their own families.
"The leaders of these churches attack the LGBTQ community every week, in front of thousands of people," he says. "This is why people then organise patrols to hunt gay people down, knocking on every door. It has happened more than once, and the police do not intervene. On the contrary, they humiliate us. They hit us, whip us, rob us."
"All the violence they use against us is the result of the hatred coming from the churches," he warns, finally. "Those churches which spread faster and wider, and force politicians to ride the wave of the most sinister feelings of the people."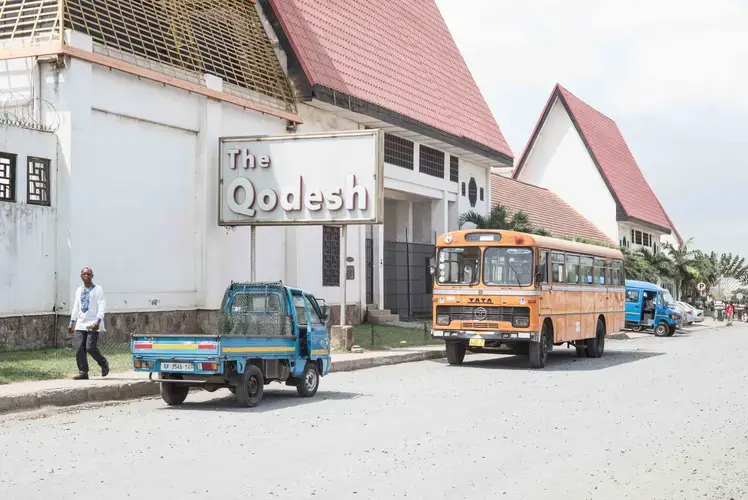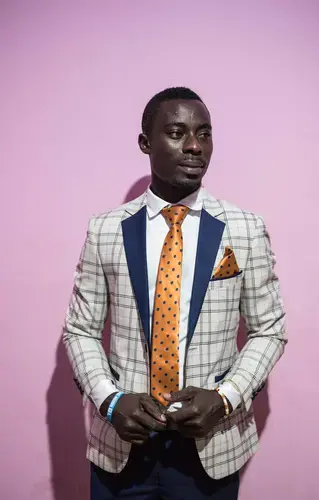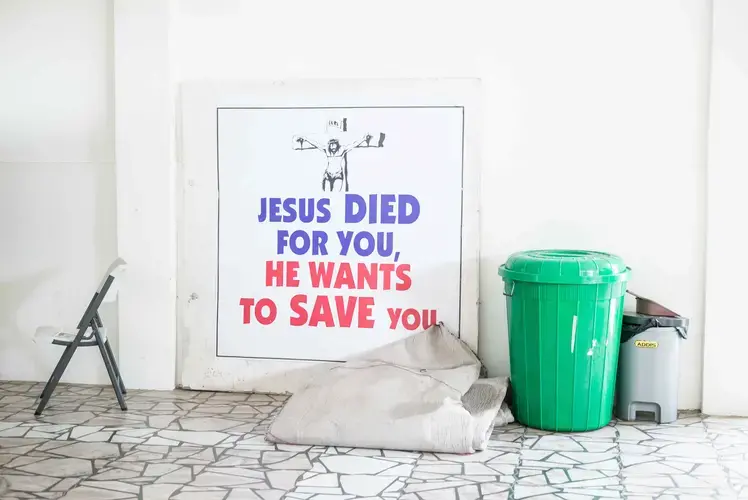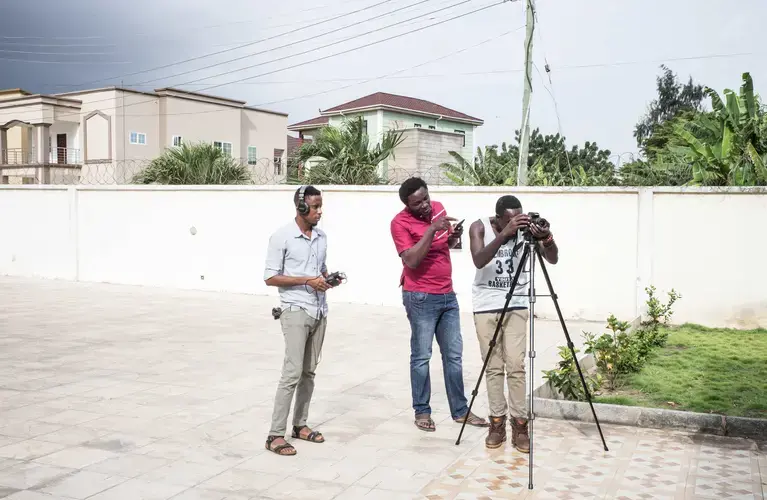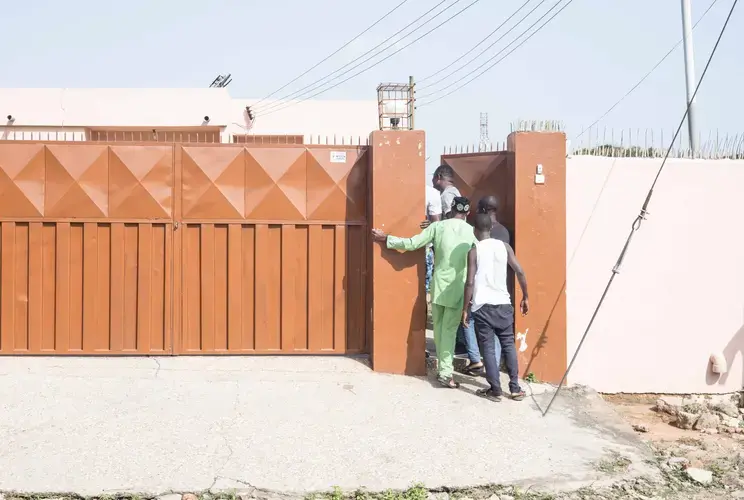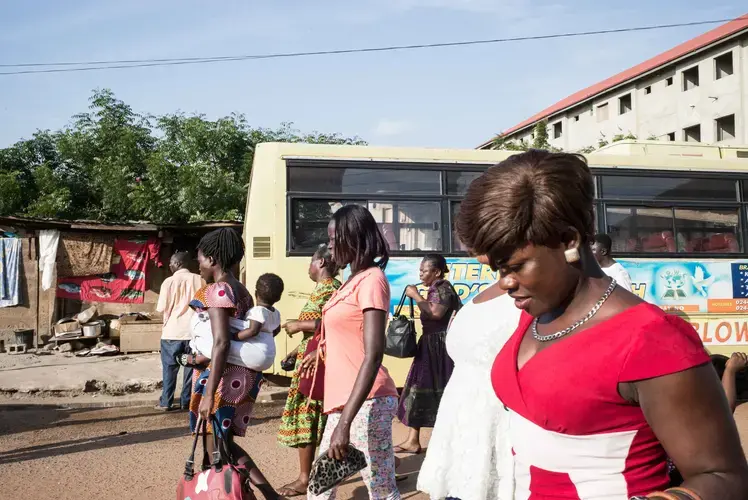 Two photos not directly related to this article have been removed from the accompanying photo essay.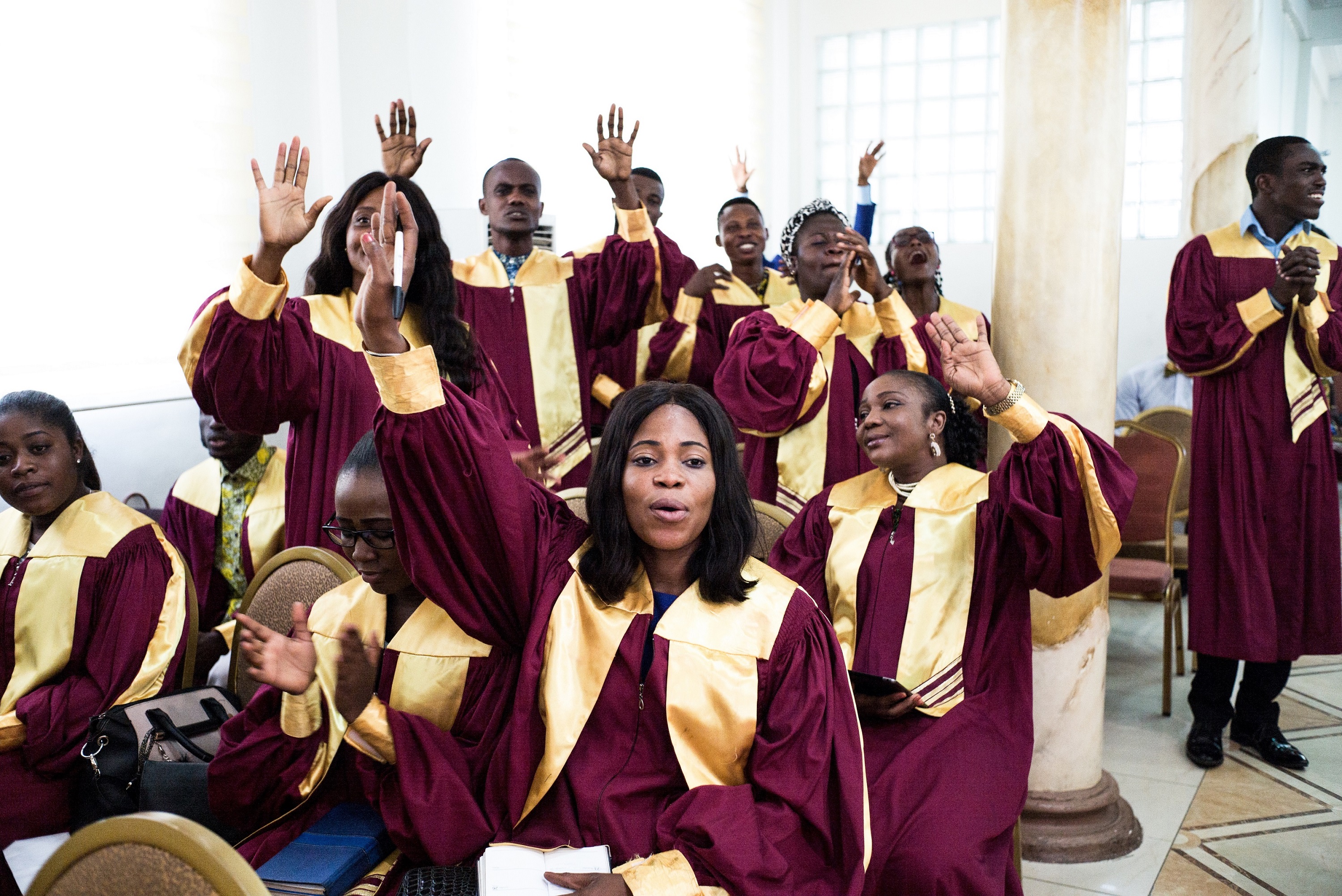 In November 2017, Tomaso Clavarino traveled to Ghana for two weeks to report on the growth of...
RELATED ISSUES