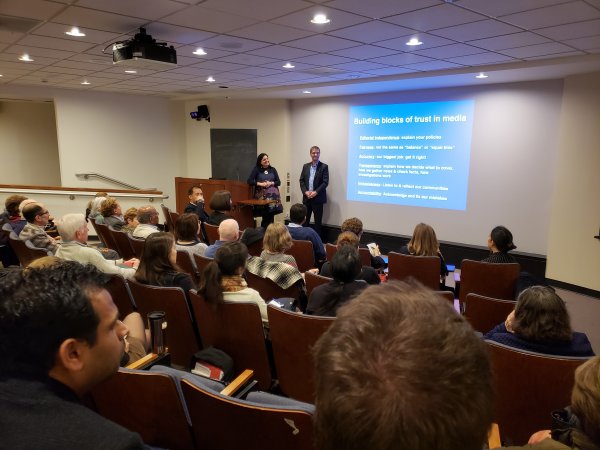 Pulitzer Center executive editor Indira Lakshmanan spoke at Princeton University's Distinguished Teaching Lecture in Service and Civic Engagement on Tuesday, November 13, 2018, discussing the current state of journalism and the news industry, and journalism as a public service.
In her lecture, Lakshmanan asked, "What is the ethical role of journalists in our society?" Journalists in America have spent decades detailing injustices, from exposés on the meatpacking industry, to targeting the civil rights movement, Lakshmanan said. 
She spoke about the beginnings of her own career, and how she began her journalism career to have a platform to tell stories that would have an impact on society. "Journalism is activism for the truth," she said. "We, too, perform an important public service."
The lecture focused on the standards journalists have and the effects of their reporting. She discusses the necessity for reporters to adapt to the new standards of the modern era while remaining committed to providing the public with in-depth, factual stories. 
Lakshmanan discusses how journalists and news outlets should be more transparent, and clearly label stories as news, editorial and analysis. These measures should assure readers that their news source is making an effort to distinguish between fact and opinion. News organizations also should address issues of representation in their newsrooms, whether socio-economic or racial diversity, or journalists from rural areas, of differing religious practices, or of military backgrounds.
"We need to be transparent about our ethics, funding, and reporting process ... and we need to demystify journalism," she said.
The discussion was presented by Princeton University Public Lectures, the University Center for Human Values, the Pace Center for Civic Engagement, the Program in Journalism, and The Humanities Council.
Click here for the full event coverage or watch the full talk above.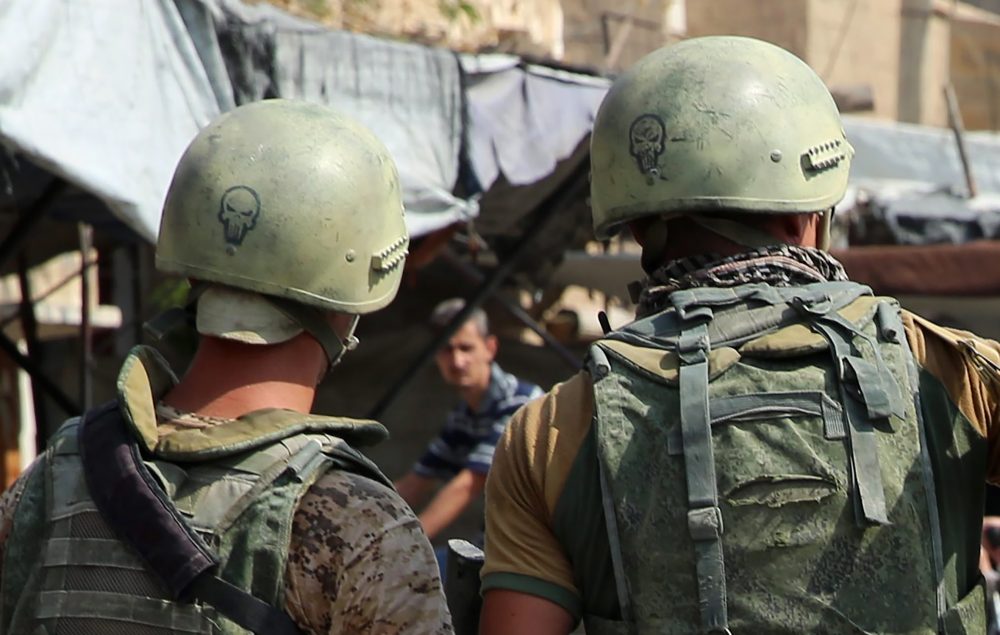 Join Pulitzer Center Executive Editor Indira Lakshmanan for a conversation with Joel Simon...