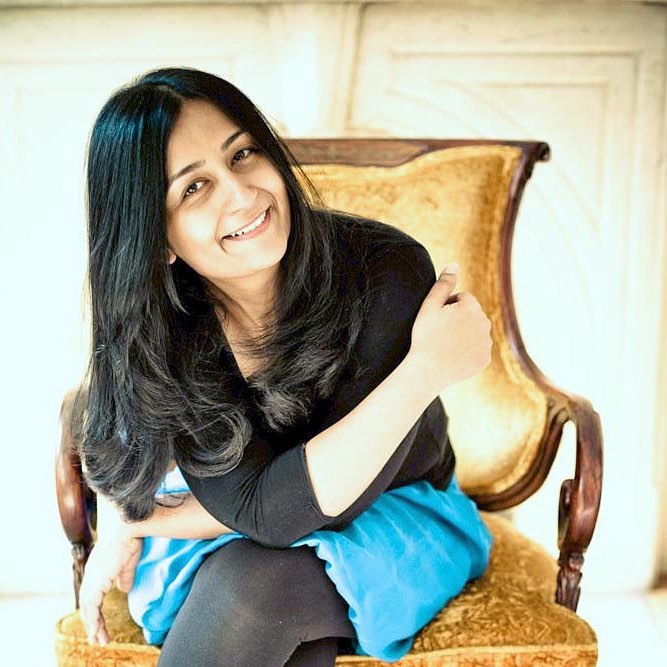 Over six years ago, Dipali Patwa launched a clothing line with $10,000. She wanted to source organic cotton, work with fair-trade manufacturers, and build a team that was able to balance work and life. While her new company may be mission-driven, she doesn't think it's necessary to sell one's "impact" always.

After having worked at Martha Stewart Living as a designer, Patwa, who hails from India, was interested in building a brand of her own. In 2010, with the support of her husband, she spent $10,000 in putting together a line of children's wear. It was a market, she says, in need of innovation and new ideas. With a full-time job at Mela Artisans, another NYC-based mission-driven brand, she was able to sustain herself while incubating Masala Baby, her startup. In 2016, she left Mela Artisans, raised her first round of funding, and immersed herself full-time in the company.

Along the way, she has built a company that would tick the boxes of a B corp or a mission-driven brand: she uses hand-made elements, relies on women, focuses on organic materials, and tries to incorporate artisanal details. Yet Patwa says, "We have never led our brand with the word 'impact.' Rather impact has to be built into the DNA of what you do and what your brand stands for."

Let the product and the brand do the talking, she notes. "We knew early on that if we had beautiful product at the right value, made in India with resources and groups that I have known for decades that support the artisan communities, that social good will follow at every level of our process."

And that process, Patwa says is easier said than done. "To be able to sustain a brand aesthetic and ethos, stay true to your sources, and help them grow as we grow, while collaborating with retail partners, and marketing the product to young moms, has been the biggest breakthrough in an industry that is fickle with trends and questionable sourcing."

Masala Baby is based in Brooklyn but their entire supply chain is in India, one of the largest textile manufacturers in the world. The fabrics are primarily organic cotton and always natural, staying with polyester blends and synthetics; the techniques used to accentuate the designs include traditional handloom, block print, hand screen printing, hand embroidery, and appliques made by local artisans.

Patwa wants to be an industry leader. Children's apparel has few players that are thinking through their sourcing to the grassroots, she says.

"If your company's motto is just to create and supply cheapest product, which is what has been happening a lot in the industry, then by default that is where you are driving this sector, which in the long run is not sustainable globally. There needs to be a moment of pause to really analyze how this is affecting the supply chain cycle globally, and hence affecting people globally."

Masala Baby has been able to carve out a market for itself. When Patwa launched, she used the few funds she had to conjure up her first collection and take it to a trade show. The response was positive, she recalls, getting orders quickly. Today the company sells online through its own website but also on Nordstrom.com, Diapers.com, and in 200 retailers across the US.

This natural growth over an extended period of time helped the company secure financing this year. Ventureland Asia, a boutique VC firm from Mumbai, India, invested an undisclosed amount in the company's seed round.

Patwa built the brand on the designs, the materials used, and a high-quality product that's meant to last -- ironically, in an industry that prizes quick turnaround trends and inexpensive materials. But she doesn't talk about the impact as much as one would presume. The company's website is centered around the product, not the social story.

The reason being?

"For a design company, I feel product needs to tell the story at every level," says Patwa. "All of my career I have come across many brands that harp on the word 'impact,' and when you analyze what true impact is, the reality is quite dismal."

Instead, according to her, the impact of a company lies in the details, the unsexy operations decisions that happen daily in the office. "It has to be built into the processes first instead of just an outward facing story."
RELATED ISSUES