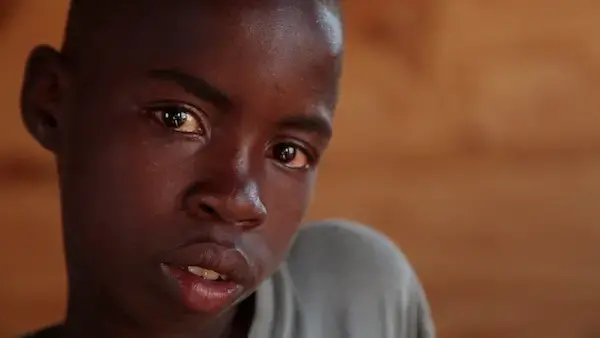 As I watched a lecture on seismology at a teachers training school in Port-au-Prince, I realized just how much Haitians value education.

Philippe Dieudonné hung on his professor's every word.

"People just didn't know what to do at the time the earth shook," the professor said. "A lack of good information and education about disaster preparedness killed them."

For many living in Haiti, the professor explained, the earthquake was caused by magic or something superstitious.

The professor's enthusiasm for sharing knowledge with his students was reciprocated.

"We need to always be learning," Dieudonné told me after his class ended. "It's important that the students we teach understand natural disasters."

But education remains a rare a privilege in Haiti. For many children living in the country's poorest areas, even a grade school education is an impossible dream.

"Education needs to [at least] be free and universal for kids aged six to 12," says Pierre Bony, a lawyer and the chief inspector of training schools for teachers in the Port-au-Prince neighborhood of Petionville. "But the government makes empty promises and doesn't have the resources to make it happen."

Unlike most developed countries in the western hemisphere, Haiti does not have a universal public education system that is funded by the government. Instead, it has a loose network of mostly for-profit private schools. Nearly 80 percent of these schools lack certification or licensing to teach children. Worse still, the average cost of tuition at these uncertified institutions is about $135 a year–a significant expense for a country with an annual per capita income of $1,300.

"And it's generally not a very good education," said Charles Tardieu, Haiti's former education minister from 1990 to 1991.

Of the estimated 70,000 teachers working in Haiti, only about 35,000 of them are properly trained in pedagogy, Tardieu said. "In some cases, teachers in rural schools can barely read or write."

At the time of the January earthquake, the Inter-American Development Bank (IADB) estimated that about half of all teachers had no more than a ninth-grade education.

The disaster only exacerbated the problems. UNICEF estimated that about 90 percent of Port-au-Prince schools were damaged or destroyed in the quake. School for many started back up on Oct. 4, but this time, it was mostly in prefabricated aluminum buildings or in tents.

Where to from here?

The IADB, which pledged $250 million in grant monies to the Haitian government in May, estimates that Haiti's education system needs at least $3 billion in foreign investment. Other non-governmental organizations and reform groups outside of Haiti have also taken an interest in reforming the country's education system.

But Tardieu cautions against excessive foreign involvement in crafting a solution to Haiti's education problems.

"We need to be careful," he said. "What we need to do is create a plan for ourselves at the ground level, then have the international community support it financially."

Paul Franz is one of the five winners of the 2010 YouTube Pulitzer Center Project Report contest winners. Learn more.