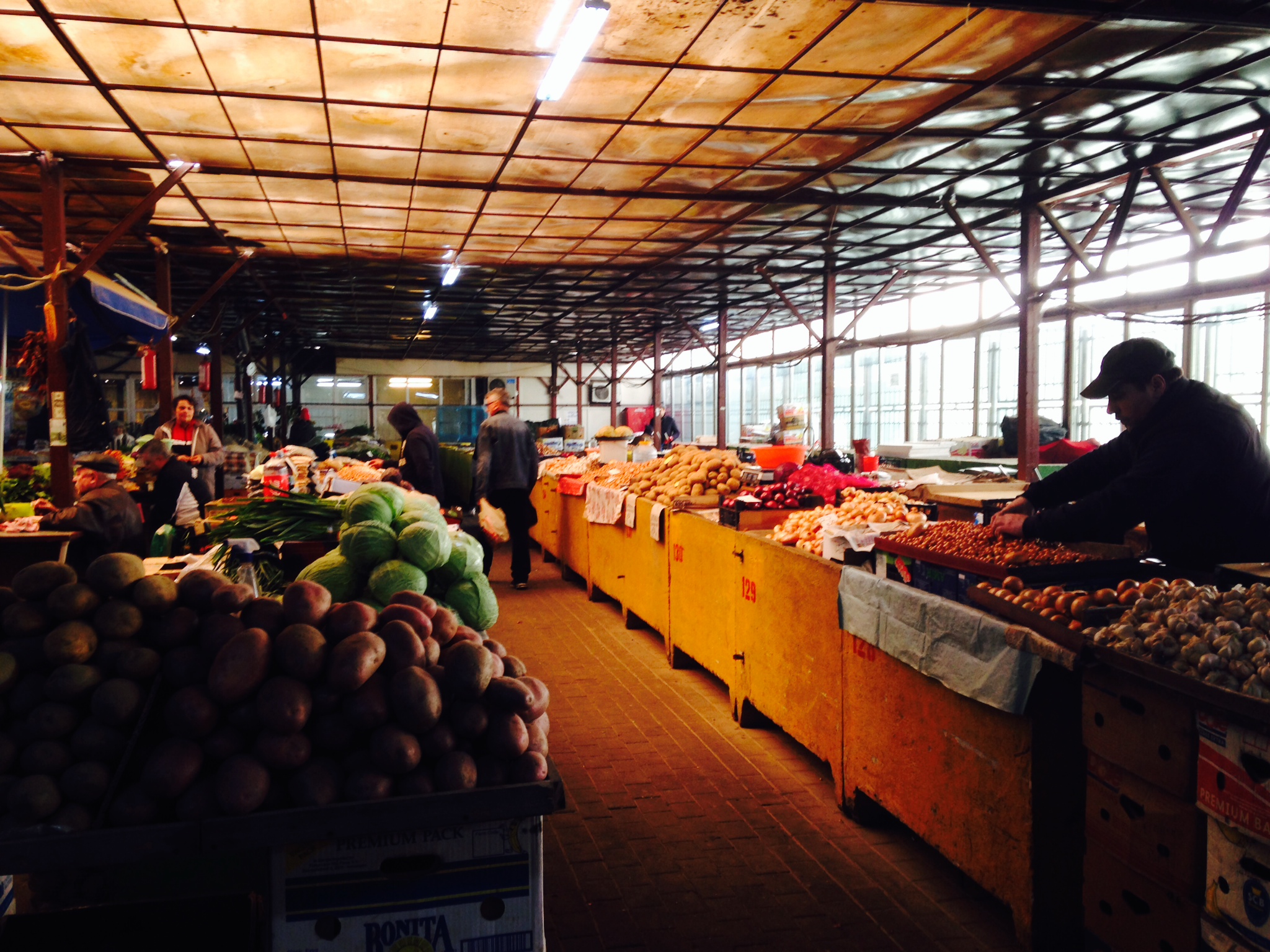 On a Monday morning in late March, Ion Garalin is waiting patiently behind his market stall, piled high with heavy mounds of fresh garlic, cucumber and potatoes, for customers that will never come.

"We're being eaten alive," says the 62 year old. He's worked at Piata Gorjului in western Bucharest for 22 years, selling local produce and chatting with generations of residents from the neighborhood's seemingly endless expanse of large housing estates.

This once bustling market is now eerily silent and Garalin says vendors are struggling to eke out a living here. He points to the large, Western European chain stores that have set up shop nearby. "We're surrounded," he says.

Foreign supermarket chains have rushed in recent years to open outlets across central and eastern Europe, lured by the promises of weak local competition, cheap labor, and high potential profits. Across the street from Piata Gorjului there's Carrefour, the French supermarket chain. Nearby there's an Auchan outlet, also French.

Though it's Lidl—the German discount chain sometimes called "Europe's Wal-Mart"—that has Garalin surrounded. Over the last few years, three Lidls have popped up within walking distance.

Owned by the Schwarz Group, Lidl is one of Europe's largest—and fastest growing—retailers with thousands of no-frills shops on street corners from Frankfurt to Florence. It moved into Romania in 2012, as part of the company's eastward expansion, and now has 180 shops in the country, with more set to open this year.

The company is controlled by Dieter Schwarz, one of the world's wealthiest men with an estimated net worth of more than $20 billion. It is also one of the more peculiar recipients of international aid money: since 2004, the World Bank's private sector lending arm has given it more than $400 million to expand in countries including Bulgaria, Croatia, Romania and Poland.

The Bank's International Finance Corporation (IFC) has said this funding would help boost food security, create jobs, and give local farmers a new market for their products. But Schwarz's march across Europe has left a litany of labor rights controversies in its wake, along with growing opposition from small-scale, family farms who say they are being squeezed out of the equation entirely by the supermarkets' reliance on imports and only the biggest local suppliers.

In Bucharest, Garalin says he and other local producers simply can't compete with the promotions and advertising that stores like Lidl can afford to run. At a stall next to his own, a 56-year-old vendor who didn't want to give her name said she's struggling to make ends meet. "I feel like there's nobody coming to the market anymore," she said.

There are now almost a dozen Lidls in the Romanian capital, nearly all of which have been built within walking distance of a traditional neighborhood market. At one of the chain's outlets near Piata Gorjului, the aisles are swarming with shoppers and office workers on midday breaks.

Camelia, 44, is buying snacks for her office nearby. She says she likes the avocados she can get here. But she says she had no idea that the World Bank had helped Lidl expand in the country. "Perhaps they could have found a better use for their money," she said, "considering the problems we have here in Romania."
RELATED ISSUES