Phetsamay Sichanthavong is a smiley, friendly, and warm 30-year-old Lao woman whose life may seem pretty normal at first. She owns a nice, bright purple home on the outskirts of her province capital city of Thakhek, Laos, where she lives with her husband, their two children, her mother and their dog. Her favorite hobby is fishing—Phetsamay even fastens and weaves her own netting. She's a devout Buddhist and regularly goes to the temple and prays. She also finds, detonates, and one-by-one, works to destroy the 80 million unexploded American bombs that litter Laos.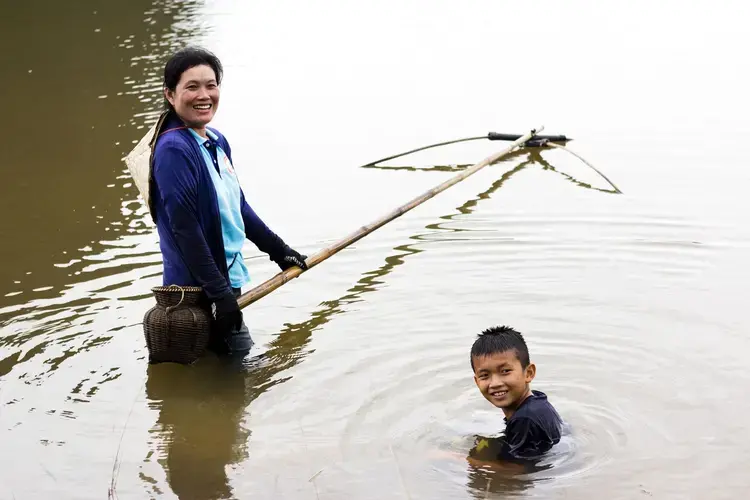 Phetsamay works for UXO Lao, Laos' domestic UXO (unexploded ordnance) clearing force. Each day teams all over Laos, made up of individuals like Phetsamay, tediously comb through segments of land—primarily farmland—with metal detectors. When one of the metal detectors beeps, they kneel down and very gently dig. When they find the bomb (usually a cluster bomb munition about the size of a tennis ball), they gently brush the dirt off, and flag it. At the end of the day, they connect all the bombs to a detonation box, wheel an electrical wire 300 meters away from the site, clear the area, click a button and—BOOM—hear the same sound that Lao people have heard, on average, every single second for nine years. One team can find anywhere from three to 16 bombs in a day. The UXO Lao's 2015 annual report states that since 1996, 1.4 million UXO have been cleared in Laos by a combined effort of UXO Lao and other UXO-clearing organizations, like MAG International. At this rate, it will take thousands of years before Laos is free of UXO. 
From 1964 to 1973, the United States bombed Laos more heavily than any country on earth. The reason most Americans do not know this is because it was a secret war orchestrated by the CIA; it stands as the largest covert CIA operation to date. Since 1964, at least 50,000 Lao have been killed or injured by American bombs, 98 percent of which were civilians.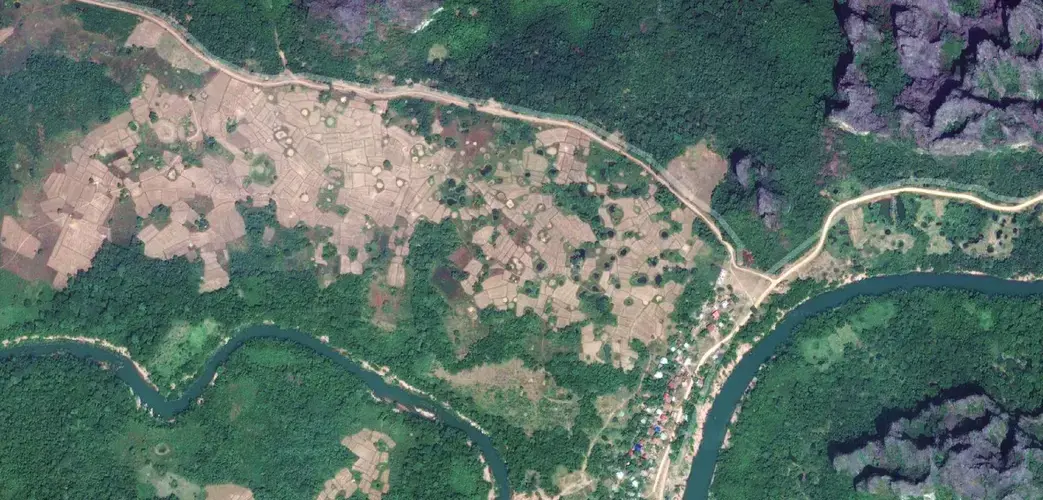 But the true and ongoing tragedy lies in the 80 million unexploded bombs that litter Laos today—also known as UXO (unexploded ordnance). Over 30 percent of the bombs dropped did not explode upon impact. The most common and deadly UXO in Laos are anti-personnel cluster bomb munitions which are about the size of a tennis ball but extremely dangerous. Forty percent of UXO victims are children who pick up the bombs, usually thinking they are toys. The vast majority (almost 80 percent) of Lao people are subsistence farmers. This means making the decision to risk your life farming is a daily reality for many in Laos. The UXO issues cause a sustained hindrance for the Lao economy, especially compared to their rapidly growing neighbors, China, Vietnam, and Thailand.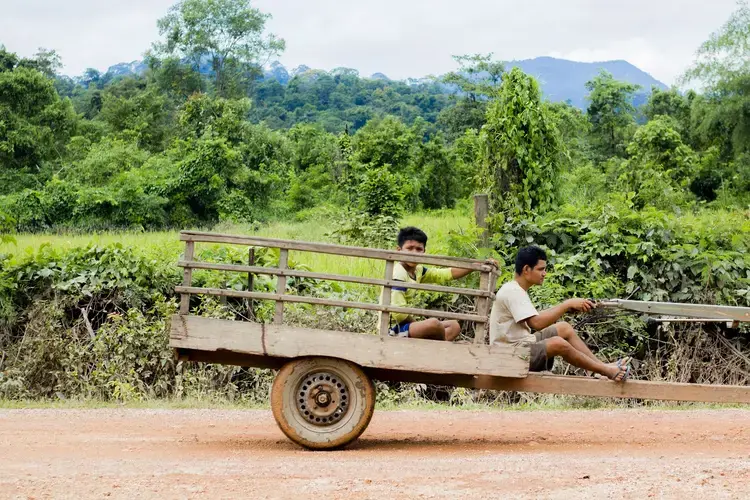 There is little push for more American aid in Laos because most Americans aren't aware of the need—they weren't taught about Laos in the Vietnam War section in history class. The U.S. government swept the secret war under the rug and as a result men, women and children continue to be killed and injured.
In August 2016, Barack Obama was the first sitting U.S. president to ever visit Laos. On behalf of the American people, he pledged three years of $30 million in aid to the Lao government. While this did wonders for Lao-American diplomacy and boosted morale, it was only a step in the right direction. The U.S. spent $130 million in just 10 days of bombing Laos. A bomb that cost the US $3 to manufacture and drop will cost Laos up to $1000 to locate and destroy.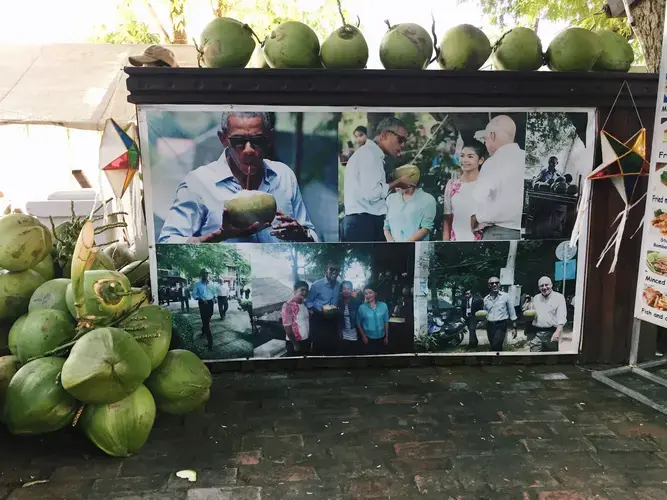 But, perhaps financial aid alone isn't the most effective and efficient way for the U.S. to help Laos. Laos is a developing country, and money isn't always distributed where it is originally allocated. The U.S. is now exploring alternative options of aid such as technical instruments, UXO-detecting drones, jeeps, boots, volunteer safety training, and bomb-sniffing dogs/rats. Executives and directors of UXO Lao all stick to the same optimistic narrative that they are getting by fine, but their crumbling jeeps, poor living conditions for employees, and faulty metal detectors say something different. Despite financial struggles, UXO Lao has never had a deadly accident involving an employee and reaches higher goals every year.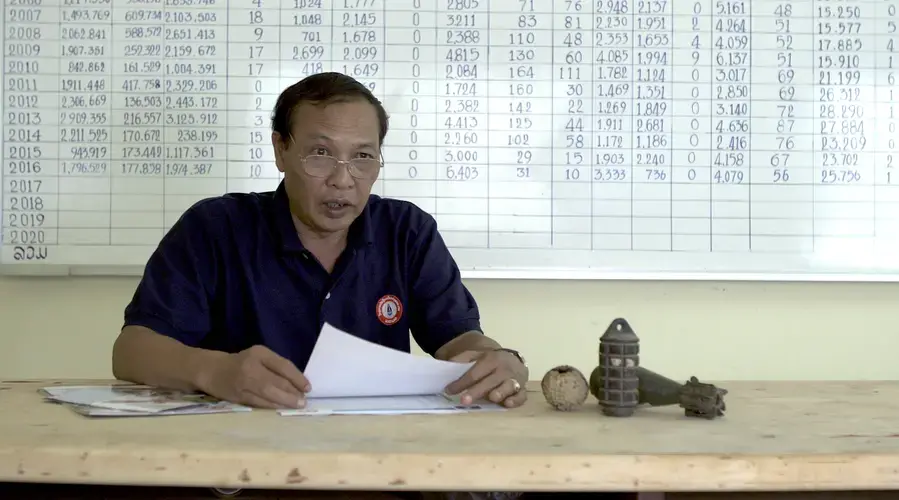 As Phetsamay sat next to her mother, shucking stalks of bamboo, she began to open up to me regarding her work as a UXO clearer. Her mother casually recounts the cave that she dwelled in for the nine year war, it was just down the road. Phetsamay explains that her job is dangerous, but UXO Lao has many procedures that keep them safe. It's a good job一it pays well and is secure. But after further digging, her optimistic smile fades into a more somber expression. She explains that the UXO are an issue; they hurt and kill people, especially the poor. Her son comes up and hugs her side.
Phetsamay is caught in the present. To her right, the past: her mother who endured the war. To her left, the future: her son who is susceptible to the remnants of war. And Phetsamay, a woman who spends 252 days out of the year cleaning up the war.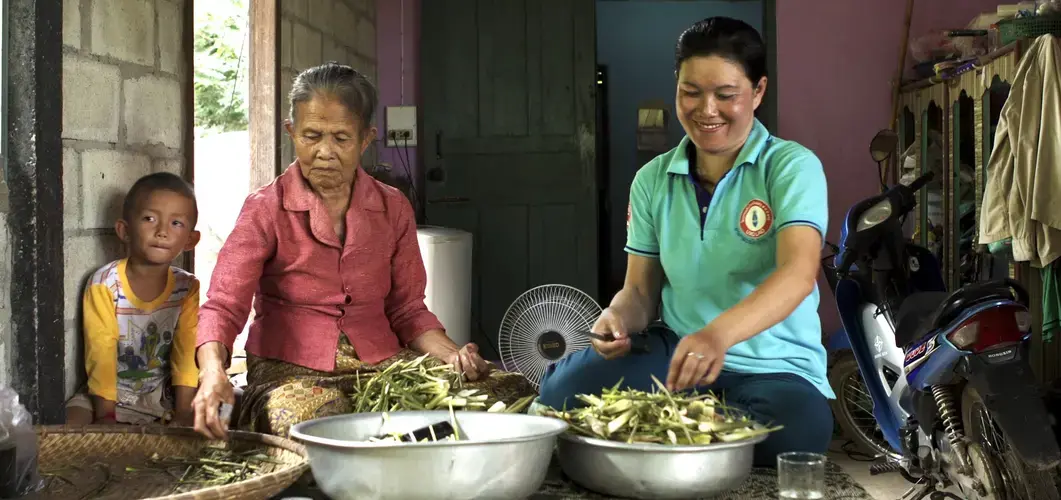 No country deserves to be the most bombed country in the world, but if there is a place on earth that could be described as the most undeserving, it's Laos. The people of Laos are kind, welcoming, and incredibly optimistic. They are not victims of their circumstances; they do not ask for handouts. They persevere. The collective resilience of the Lao people is inspiring. It's been 50 years of American bombs claiming innocent lives in Laos. Some Lao people think Americans know about the war and unexploded bombs, but just ignore it. Most simply wish Americans would at least acknowledge the war and the legacy of fear and danger it has created. If U.S. citizens start acting now, there is hope for a better future for Laos.
Erin McGoff is producing and directing a documentary about this issue called This Little Land of Mines. She is still fundraising to complete the second half of production. Please visit www.thislittlelandofmines.com to learn more.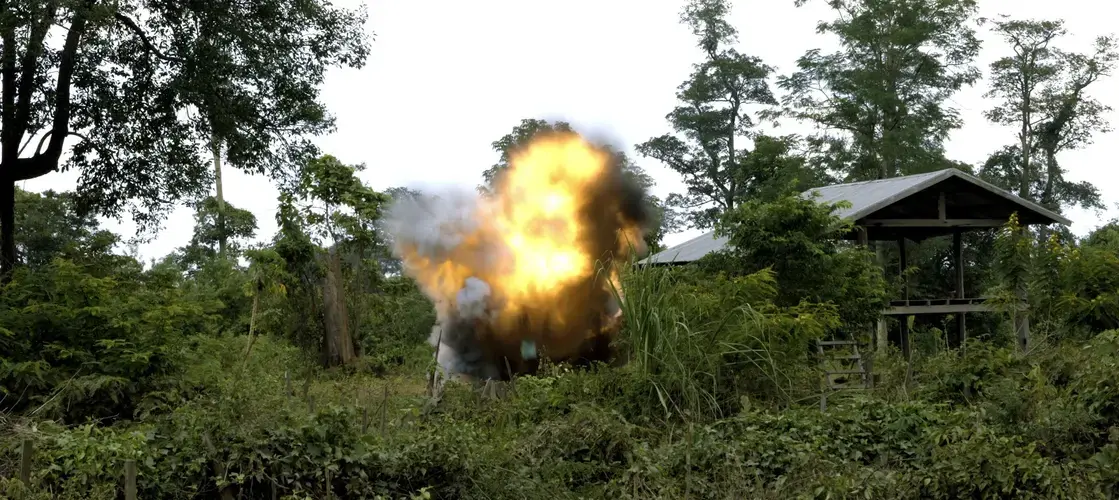 RELATED ISSUES