Story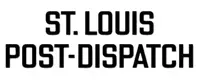 February 9, 2003
How United States Handles Postwar Iraq is All That Matters, Leader Says; Hezbollah: Conflict Depends on America


The following article ran as part of a thirteen-part series by Jon Sawyer, originally published in the St. Louis Post-Dispatch January 23-February 15, 2003.

Getting an audience with a senior official at the militant Muslim organization Hezbollah is routinely a matter of multiple requests, patient follow-through and the navigation of multiple armed-guard checkpoints at the complex of nondescript office buildings that form the headquarters for the self-styled "party of God."

A requested Post-Dispatch meeting with Hezbollah politburo member Sheikh Mohammed Kawtharani was delayed for four days last week. It finally took place after a last-minute pre-interview screening by one of the group's information officers -- and an unnerving ride in a runaway Hezbollah elevator that bounced repeatedly from the fourth to the ground floor but wouldn't stop at either. Kawtharani himself turned out to be a surprisingly urbane and witty man, a university-trained philosopher who enjoys the distinction of surviving a death sentence from Iraqi leader Saddam Hussein.

"Of course," he replied, when asked if he would agree to be photographed.

"Your country already has my photograph, I'm sure," he said, referring to Hezbollah's listing by the U.S. State Department as a terrorist organization.

Kawtharani said he had watched Secretary of State Colin Powell's presentation at the United Nations last Wednesday of the U.S. case against Saddam.

"What the United States has in information and proof is actually far more than what Powell brought forward," he said. "It's keeping that information secret because it's afraid of being implicated -- because in fact it is implicated in all that Iraq has, through the technology and materials it gave Iraq so that it could fight Iran." That was a reference to the 1980s, when Iran and Iraq fought a vicious war and the U.S. backed Iraq.

Kawtharani put a similar twist in his answer to a question about Hezbollah's attitude toward Osama bin Laden's al-Qaida terrorists. "We have never been one with them," he said, "even if we talk of the phases when America supported or nurtured their growth." That was a reference to the 1980s, when bin Laden was among the mujahadeen -- "holy warriors" the U.S. recruited to battle the former Soviet Union in Afghanistan.

As to the looming U.S. war on Iraq, Kawtharani insisted that in itself the conflict would not create tensions between the United States and Hezbollah.

"It depends on what American policy becomes after the toppling of Saddam Hussein's regime," he said. "We are a resistance movement that is resisting an occupation in the country that your government calls Israel. We are not adventurers. We are not war lovers. Whether there is a conflict between us depends on how America acts after the war.

"It's not up to us," he adds. "The ball is in your court."