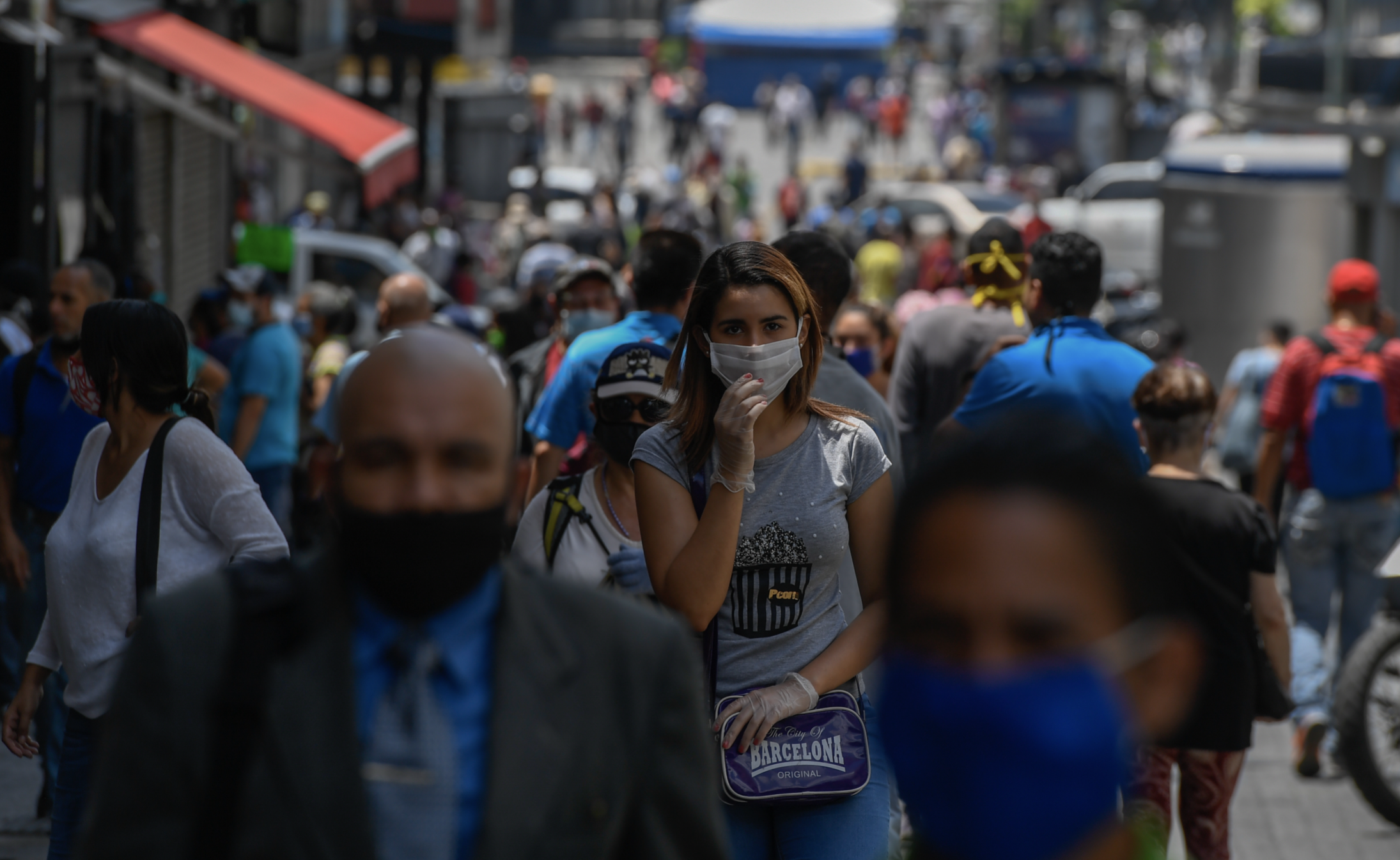 The pandemic in Venezuela is in a stage of consistent growth. As of the night of August 15, Venezuela had 32,607 confirmed cases and 276 deaths from COVID-19. Prodavinci consulted 15 health experts about what urgent and immediate measures need to take place in order to stop the chain of transmission and control the pandemic in Venezuela. Throughout their responses, the experts agreed on the need to distribute the polymerase chain reaction (PCR) tests on a massive scale and establish a system to identify and track people who were in contact with those who tested positive.
The experts emphasized the need to prepare health centers to effectively cope with an influx of infected patients and to reserve hospital beds only for symptomatic patients who require medical attention. The provision of protective equipment for health personnel is a priority. They also agreed on the need to communicate COVID-19's risk effectively, publish the Epidemiological Bulletin, and disseminate information on prevention through different channels, consistently and massively.
---
Julio Castro Méndez
Doctor, Internal Medicine and Infectious Disease
Health Advisor to the Venezuelan National Assembly
"Constant PCR tests need to be done throughout the country. The key is to have a result in minutes, or in a few hours, on whether a patient is positive or not. The epidemiological surveillance system must be strengthened—a specialized team must be created to quickly identify the contacts of the people who test positive.
We should have access to an open format of data: the weekly publication of the Epidemiological Bulletin and the daily release of digital data. We should know the areas where the patients live, what their source of infection was, how many rapid tests and PCRs are done per day, what the percentage of deaths is, and the number of false positives and negatives. 
The number of intensive care beds must be multiplied by tenfold, or we should create spaces where gravely ill patients can be treated; that necessitates supplies, equipment, training of human resources."
To continue reading in Spanish, click here.
---
COVID-19 Update: The connection between local and global issues–the Pulitzer Center's long standing mantra–has, sadly, never been more evident. We are uniquely positioned to serve the journalists, news media organizations, schools and universities we partner with by continuing to advance our core mission: enabling great journalism and education about underreported and systemic issues that resonate now–and continue to have relevance in times ahead. We believe that this is a moment for decisive action. Learn more about the steps we are taking.