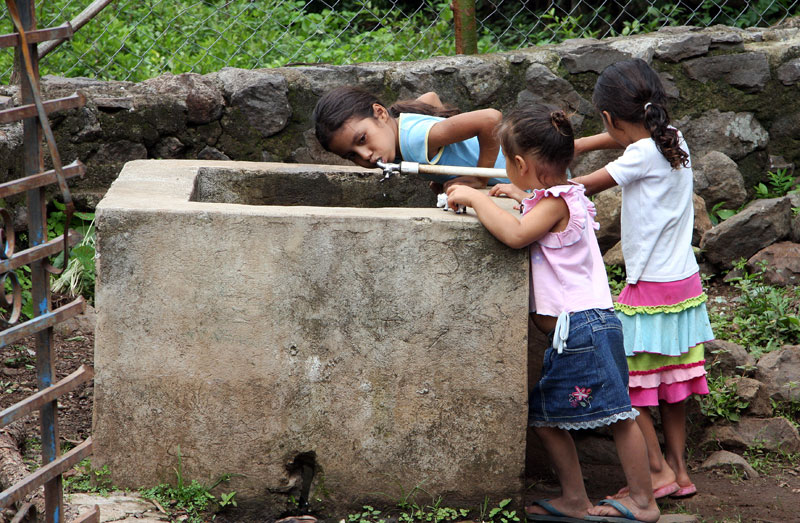 Friday morning I headed out early with a team of health professionals to observe a community clinic. Many places are so rural in this part of Honduras that people rely on Shoulder to Shoulder health workers to travel to them every three months or so and set up makeshift clinics in schools and churches.

Six of us drove in a beat-up Toyota truck for several hours deeper into the mountains of Honduras. Herds of cows blocked our path, their ribs visible through their dirty coats. Flocks of turkeys and random stray dogs ran alongside our car as it bumped and twisted around the countryside.

Women would begin walking with their sick children until our car passed. The mothers would then hand off their infants to the nurses and me in the back seat before jumping in the bed of the truck. At one point, we had 17 health professionals, worried mothers, sick children and other hitchhikers in our crowded five-person truck.

Once we arrived, nurses began passing out multivitamins, albendazole for parasites and dextromethorphan for cough. Diarrhea and respiratory infections continue to be a major issue both in the medical clinic and in the field - the two major signs of malnutrition.

Many mothers claim that they only give their children clean water, defined as water from a local water tank. However, Dr. Rubín Martinez indicates that parasites from the "clean" water cause the majority of stomach problems.

Furthermore, sanitation issues while handling the water cause continued illness. Yaniré Estrada, the coordinator for the nutrition project, states that these issues create a continuous cycle of diarrhea from the contamination, weight loss from the diarrhea, and sickness from the weight loss.

Estrada also noted that the contamination from food preparation in general can lead to further problems.

"The hygiene of food preparation is really bad, because first of all they don't have clean water to prepare the food," Estrada said." In addition, there are flies, dogs and other animals inside the home, and "children are not being told how to feed themselves without being contaminated."
RELATED ISSUES