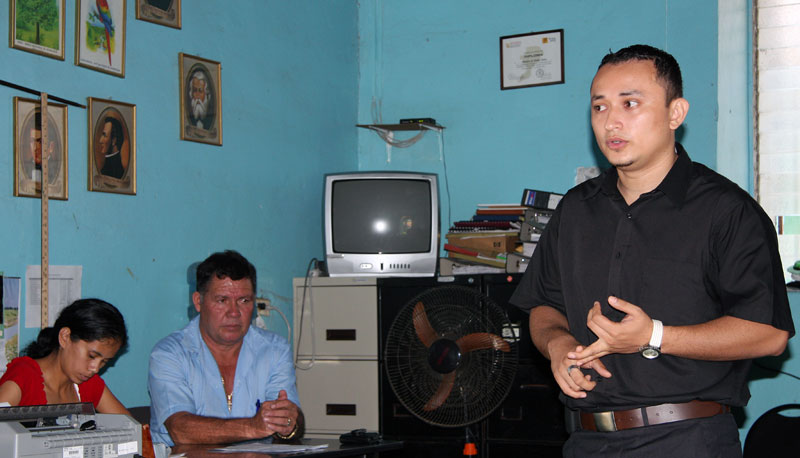 After speaking with the mayor of Santa Lucia and several locals about Shoulder to Shoulder, it is evident that mis-communication between the locals and the non-profit has caused recent strife in the community.

Shoulder to Shoulder currently operates seven clinics throughout the southern region of Intibuca, six of which are primary health centers owned by the Honduran government. These centers run under the government's standardized healthcare system and charge five lempira per visit, the equivalent of 25 cents.

The seventh clinic, in Santa Lucia, is owned and operated by Shoulder to Shoulder, and serves as a private emergency center. They charge 100 lempira for their services, roughly $5. There is also a government health center in Santa Lucia, but many locals do not understand the difference between the two options. Furthermore, if locals went first to the local health center and were referred to the emergency clinic for further care, it would be free of charge.

Shoulder to Shoulder National Director Leslie Napora said that they were forced to charge 100 lempira for consults in Santa Lucia due to the staggering U.S. economy. Since this clinic does not receive subsidies from the Honduran government, she said, it was financially impossible to stay open if they only charged five lempira.

Police officer Jose Santo Hernandez told me that many locals re-evaluate their sickness in order to save money.

He said that many people question why they should go to Shoulder to Shoulder's clinic and pay 100 lempira when they can go to a Honduran health center and pay only five.

However, many of the government health centers do not have a physician on staff, nor adequate medicine. Therefore, patients feel they are forced to pay the higher fee at the non-profit's clinic where they know they will receive quality care.

Lues Vasquez, owner of a local grocery store in town, said that he is impressed with Shoulder to Shoulder's clinic, despite the price difference.

"The doctors are very nice and help to improve the health of those in the community," he said.

Santa Lucia Mayor Freddie Lemos Amaya expressed frustration with the lack of communication between the non-profit and the local politicians.

"Shoulder to Shoulder says that they have various programs, but I don't know what programs they have because of the lack of communication that has always existed," Amaya said.

"Now I have faith and I believe from here on out there will be more communication between the mayor's office and the people from Shoulder to Shoulder so that the situation can become better," he said.
RELATED ISSUES