Story

May 27, 2013
Homophobia, Church, and State in Georgia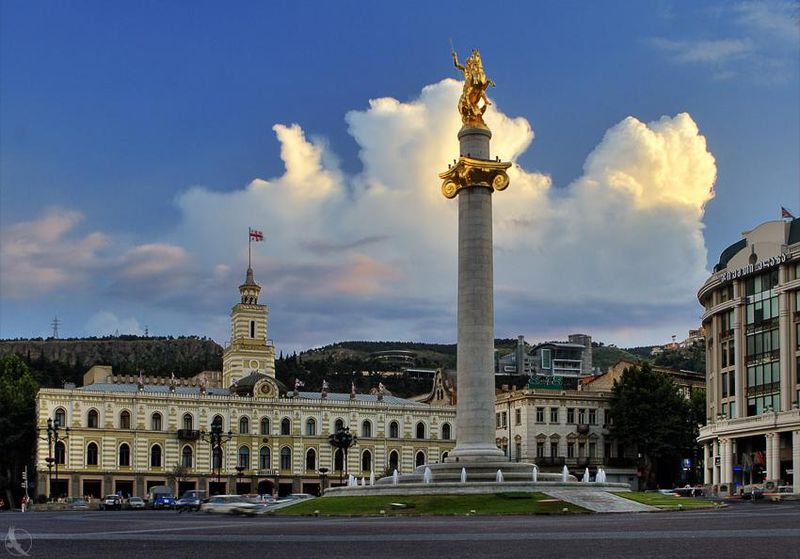 (Editor's note: James V. Wertsch, vice chancellor of Washington University in St. Louis, is a specialist on the Caucasus. Washington University is a member of the Pulitzer Center's Campus Consortium.)

On International Day Against Homophobia, May 17, 2013, a small group of gay rights activists demonstrating in the Republic of Georgia's capital city Tbilisi were met by thousands of angry protestors, including several priests from the Georgian Orthodox Church. The protestors broke through police lines and attacked the activists. The police managed to get them away in a minibus, but only after protestors had smashed the vehicle's windows with iron rods and fists and pelted those inside with stones. Several activists, protestors, and police were injured.

Political leaders in Georgia and European countries were quick to condemn this shocking incident, but many of the anti-gay protestors were openly proud of their "accomplishment" in chasing off the small group of activists.

It is tempting to chalk this ugly episode up to endemic homophobia in the cultural DNA of Georgia, but this presents too static and simplistic a picture. Static in that it fails to appreciate the massive political transformation Georgia has undergone in recent decades. Simplistic in that it does not take into consideration the broader political and cultural context.

What were the contextual factors at play in the events in Tbilisi on May 17? To pose this question is not to excuse the homophobia that was clearly involved. Instead, it is to ask whether this homophobia might have been part of a larger context involving other goals than a force that determined behavior on its own.

Protestors may have viewed the gay rights dispute as part of a larger debate over threats from outside forces to Georgian culture. In a BBC interview, for example, a middle-aged man assailed the gay rights rally as contradicting "Georgian morals and traditions. They have the financial support of some organizations abroad, and they want to hold a demonstration against our country's morals."

The debate about the need to protect what are perceived as the treasured values of Georgian culture from outside forces has actually gone on for decades, indeed centuries. In today's rapidly globalizing context it pits traditionalists against those who want to meld the country into Europe. From this perspective advocacy for gay rights is just one more threat that emanates from outsiders who don't respect "Georgian morals and traditions."

A closer look reveals that even more local and more intricate political machinations may have been involved. Shortly before the May 17 riot the head of the Georgian Orthodox Church, Patriarch Ilia II, compared homosexuality to a disease and called on authorities to ban gay rights activists from the streets of Tbilisi. Given that the Patriarch enjoys more credibility than any other figure in the country, his message may have been taken by traditionalists as a license for violence.

His call also appears to be part of a struggle between the church and state in Georgia. As if in reply, Prime Minister Bidzina Ivanishvili stated immediately after the violence on May 17, "The right to gather peacefully and to freely express one's opinion is fundamental to our democracy." And a few days later he went further, pointedly noting with respect to the priests who led the protestors that "being a member of the clergy cannot be an alibi for anyone, and those who committed a crime and exceeded the law, those who were calling for violence and those who resorted to violence, will be punished."

Like Georgian President Mikheil Saakashvili, the Prime Minister has had to walk a narrow path between cooperating with the powerful Georgian Orthodox Church and acting as a leader of a secular state. Ivanishvili is known for his massive financial support for building and renovating churches but the violence this month is a reminder that there are risks in political leaders capitulating too much to their counterparts in the church.

If there is any positive consequence of the deplorable violence that took place in Tblisi it may be this—that the incident has brought church-state tensions into the open, and that as a result the Church may find itself more subject to public criticism than has heretofore been the case. In the days following the May 17 violence an online petition garnered 12,000 signatures almost overnight in support of the proposition that "the May 17 violence by the Orthodox clergy-led crowd against the anti-homophobia rally was an attack not only against LGBT groups 'but also against Georgian statehood.'"

This sort of opposition would have been hard to rouse earlier, and it has been followed by the public expression of regret by the Patriarch over "impolite" actions by clergy. Although homophobia may have been available as a tool to be manipulated by the Georgian Orthodox Church, its attempt to harness it in this case may have backfired, bringing underlying forms of authority into focus in a new kind of struggle.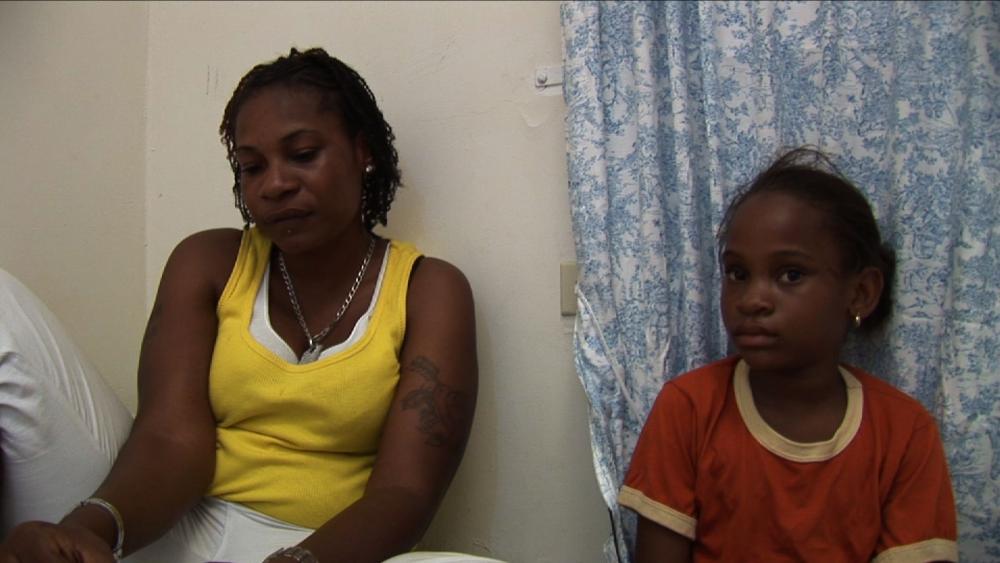 "The Abominable Crime," filmmaker Micah Fink's Pulitzer Center-supported documentary exploring...
RELATED ISSUES