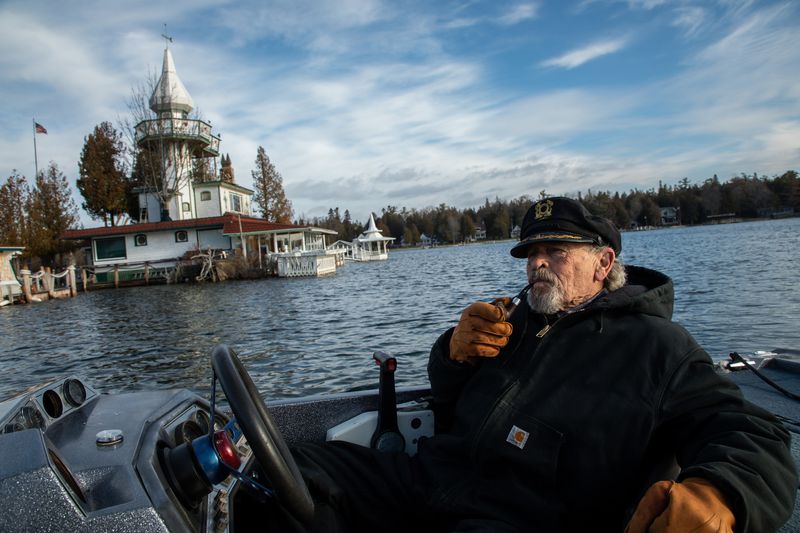 On a frigid morning in late fall, resort owner Mark Engle studied the mangled planks and dock posts scattered along an ice-glazed channel that feeds into Lake Huron.
Les Cheneaux Landing Resort, tucked behind an archipelago of 36 islands off Michigan's Upper Peninsula, once had a 175-foot dock with slips for a dozen boats, a boathouse and a bait shop.
In the past two years, Lake Huron rose through the floorboards of both buildings and overtopped the adjoining dock. Now, the weather-beaten boathouse sits stoically marooned, beset on all sides by crystal clear water.
All that Engle has left to carry him through the next tourist season is a small makeshift dock.
"Man can't seem to make anything big enough, strong enough to maintain an advantage over the lake," Engle said. "I've been dealing with Lake Huron since 1982. And I'm afraid the lake is winning the battle."












Near-record high lake levels have astonished residents and business owners in the tiny hamlet of Cedarville, an unincorporated waterfront community built around boating. The consternation isn't solely from the high water — in 1986, lake levels were slightly higher — it's also from the pace of the rise. Less than seven years earlier, many docks and boathouses were sitting on dry land.
In 2013, Lake Huron bottomed out, hitting its lowest mark in more than a century, as did Lake Michigan, which shares the same water levels, according to data from the U.S. Army Corps of Engineers and the National Oceanic and Atmospheric Administration. Around that time, the lake withdrew so far from the shore around Engle's resort — then a collection of 12 rustic cabins and three docks — that mud was all that remained beneath his boathouse.
In just 3 ½ years, levels rose more than 4 feet and last summer peaked at nearly 6 feet above the record low.
Historically Low to Historically High
The swing in the water level of Lake Huron from January 2013 to July 2019 was nearly 6 feet, from historically low to historically high.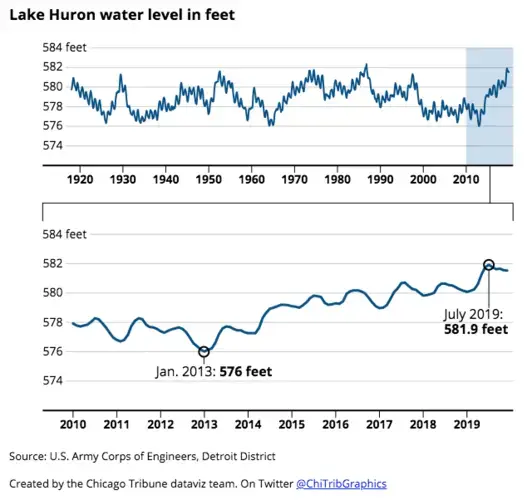 "We're living in a time period of extremes," Engle said, looking out at a waterfront that has morphed into a graveyard of flotsam. "If you look at what's happened in the last five or six years, it's kind of scary. Very scary. And it's out of our control."
In a special report on climate change, the Tribune is visiting each Great Lake to discover how communities are evolving.
Nowhere is coastal volatility more evident than Lake Huron, home to 30,000 of the Great Lakes' 35,000 islands and its longest shoreline. Commerce, ecology and recreation all suffer the consequences of the erratic highs and lows of the lake.
Lake levels are governed by precipitation, runoff and evaporation, an equation that's extremely difficult to forecast over six months, let alone over several decades, according to scientists. But foremost researchers on Great Lakes hydrology say they believe climate change is contributing to these steep swings between lows and highs, and could become more pronounced in the future.
"There's no way we can heat the Earth, change the moisture budget and not expect it to have an impact on the lake levels," said Richard B. Rood, a professor in University of Michigan's Department of Climate and Space Sciences and Engineering.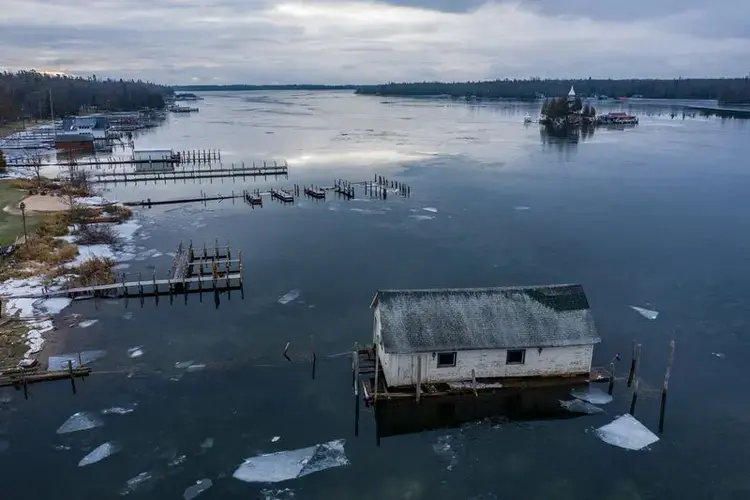 Climate change is amplifying variability in lakes that are naturally predisposed to fluctuation. Unlike lakes Ontario and Superior, which are regulated by dams and binational regulatory boards, lakes Michigan and Huron, measured as one body of water because they are connected at the Straits of Mackinac, have no such controls and consequently have experienced the greatest variation from record low to high in the Great Lakes.
"I think it's reasonable to expect in the next 10 to 30 years, perhaps longer, one of the main outcomes of climate change might be more variability, higher highs and lower lows," Rood said.
Scientists say human activity is changing the planet's climate faster than at any point in modern civilization, heralding costly and, in some cases, life-threatening consequences in every region of the country, according to NOAA's comprehensive 2018 report on global warming.
As the amount of heat-trapping greenhouse gases has spiked over the past century, the Earth's warmer atmosphere is capable of holding additional moisture, which scientists say is resulting in more frequent and severe storms. Across the Great Lakes region, precipitation has increased 14%, and the frequency of heavy storms has risen 35% since 1951, contributing to widespread flooding. In the past two years, the states of Michigan, Wisconsin, Indiana and Ohio each have endured a string of 12 consecutive months that have been the wettest in 124 years.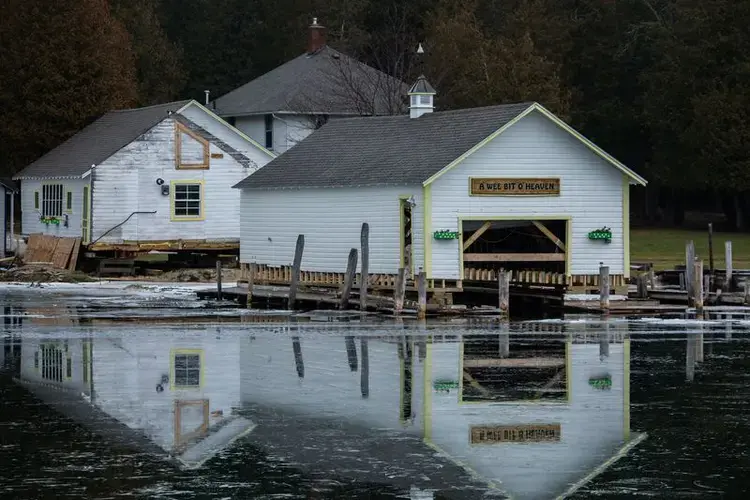 Water has filled the Great Lakes to the brim, affecting the entire region, from the most famous island in the Great Lakes — Mackinac Island, where parts of its 8-mile bike path and walking trail have been closed due to powerful waves — to the lesser known but just as picturesque Les Cheneaux Islands (pronounced lay-shen-no and meaning "the channels" in French).
Twenty miles east of the Straits of Mackinac, the rugged and heavily wooded shorelines of Les Cheneaux Islands serve as a major migratory pathway for birds. They are home to some of the most pristine wetlands in the Great Lakes, serving as a vitally important fish habitat. Myriad wildlife traverse the rugged terrain, including black bears, gray wolves, beavers, muskrats and minks. And, tourism is the bedrock of many communities. The full-time population of around 2,000 people triples in the summer.
Here, it's just as common, if not more so, for visitors to arrive by boat rather than by car. For locals, it is a rite of passage for children as young as 10 to learn to captain a boat. The area is known for its collection of antique wooden boats, specifically the sleek, mahogany Chris-Crafts of the early 20th century.
But the area is beholden to water.
An Economic Rise and Fall
On a misty weekday morning, the serpentine waterways of Les Cheneaux Islands were covered by a veil of ice. Chad Cortes and his crew threw on heavy-duty canvas coveralls over multiple hoodies and cast off into the solitary waters.
Cortes, owner of North Shore Docking, keeps a full calendar. He constructs docks over the summer and chops timber in the winter. On this day, he was clearing a passage through the ice.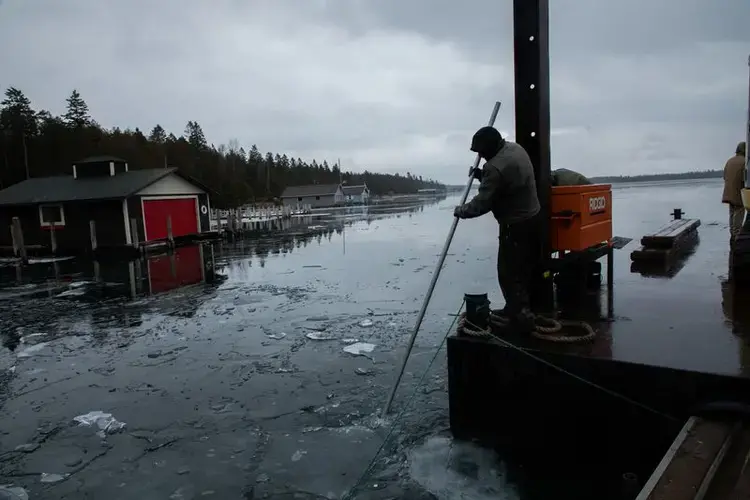 A pontoon boat attached to a steel barge became a makeshift ice breaker. The water was still, save for the hum of the boat motor and the crackling of ice as they wended through Snows Channel. The signs of devastation were all around them.
The water lapped precariously close to the exclusive Les Cheneaux Club, established in 1888 as the meeting place of the area's pioneering families, on Marquette Island. Alligator Island was virtually submerged, with only treetops sprouting above water.
Pointing to a home where water encroached the backyard, Cortes said the owner had considered installing stone barriers for protection. However, those plans have been dashed. Once land is covered with water, according to state and federal law, it's no longer private property — it's a public thoroughfare.
"Right now, he's in the process of trying to apply for permits to protect his yard, but the Corps of Engineers and the (state of Michigan) say that's no longer his yard," Cortes said. "For 30 years, it was his yard, and it's not his property anymore."
Most docks in the Les Cheneaux area are crib docks, sturdy structures built on top of wood-framed boxes filled with large stones. When lake levels fluctuate, these docks may need to be raised or extended.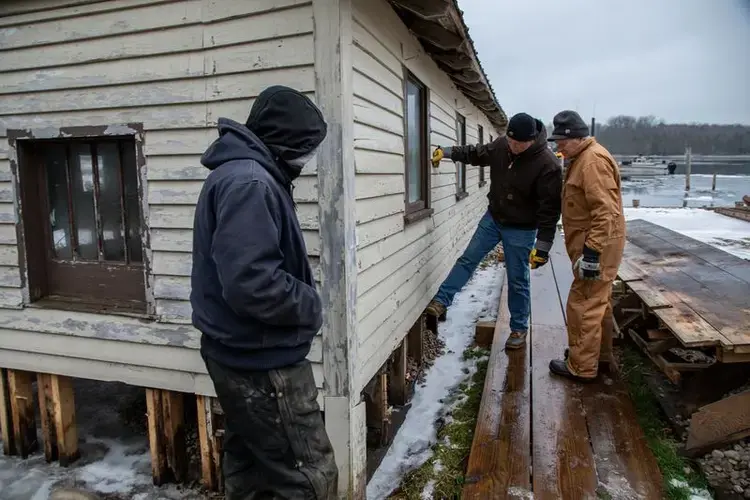 In recent years, many property owners have transitioned to the more expensive and less durable floating docks. These hybrid structures are solidly anchored to the shoreline like crib docks, but the majority of the structure rests atop a buoyant platform that rises and falls with the water.
Regardless of the choice of dock, property owners are often left waiting. Obtaining required permits from the Army Corps could take several months. And even when plans are rubber-stamped, the handful of local dock companies are booked for more than a year.
This year alone, Cortes' four-man team installed around 35 temporary stake docks and 10 crib docks.
"It's definitely made for the busiest year of my life," he said. "We've seen every company in town, whether its construction or docking, just swamped with work."
Though Lake Huron's levels peaked for the year in July, dock builders like Cortes are expecting a lot more work in 2020 as the water has remained uncharacteristically high into the winter months.
5 things you might not know about Lake Huron, the 'forgotten' Great Lake »
Lake levels are expected to top monthly records in January and February, when ice cover in the Great Lakes is generally at its highest. The combination of high water and ice, Cortes said, is a recipe for shoreline damage.
When water freezes and turns into ice, it expands and drives into the shoreline. Sturdy dock posts and cribs can typically withstand these forces. But when water levels creep up to the walls of boathouses or the planks of docks, the ice can push and pry them from their mooring.
This was the very process that formed the Great Lakes as glaciers gouged rock and soil during the last ice age, which began about 2 million years ago and culminated in melting snow and ice filling these pockets with water.
Rhythm of the Water
By this summer, Engle only had one permanent dock left where guests could tie up their boats, and it barely stood above water. Built in the early 1900s, the storied, wooden dock had welcomed steamboats carrying visitors from Mackinaw City at a time when most could only arrive to the cloistered lakefront community of Cedarville by boat.
The stalwart landing had withstood decades of capricious lake levels, storms, drought and harsh Michigan winters. An October storm destroyed it.
Now Engle fears it's only a matter of time before vacationers go elsewhere.
"They know what's going on, but are they really going to come back year after year if they don't know if they'll have a place to tie their boat? Not knowing if the beach is washed out, not knowing if you can take a walk down here and keep your feet dry. It really does have an effect on our business."
A limestone quarry is the largest employer. A casino in the neighboring community supports a fair number of jobs. There's also work in timbering and selling lumber in the densely forested outpost (how Cedarville earned its name). But the vitality of the community depends on tourism, according to Elliot Nelson, an educator with the Michigan Sea Grant.
"Tourism is the lifeblood of the community," Nelson said. "So water levels like this impact everything up here. It's not just 'I can't get to my summer home.' It's, 'My whole resort that I make a living off of is flooding, and there's not as many people coming.' And less people come up during the summer, and the grocery stores are suffering."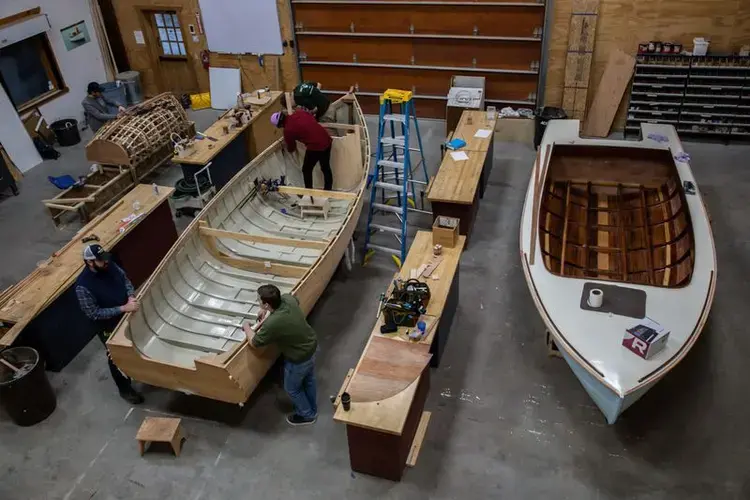 Because much of the shoreline is sheltered, the Les Cheneaux waterways are known for their remarkably placid waters. Even when storms stir up waves on the outer banks of the islands, the channels remain mostly calm.
However, the community has always moved with the rhythm of the water. And both past and present residents have described the mysterious way the water swiftly rises and falls, not only seasonally or over the years but in a matter of hours.
Claude Dablon, a Jesuit missionary who lived in Cedarville in the mid-17th century, brooded over the phenomenal oscillation in historical records.
"Inconvenience arises from the tides, concerning which no fixed rules can be given. … We have at times noted such irregularity — in this action, and again such precision, that we cannot yet pronounce upon the principle of these movements, so regular and again so irregular."
Today the water still behaves irregularly.
One November morning, less than a mile downstream from Engle's resort, a surreal sight greeted passersby: a boathouse drifting in the tranquil waters. The night before, an unexpected rise buoyed water levels roughly a foot, contorting an 80-foot pier and unmooring the building.
Still, mainlanders, like Engle, have reason to be grateful.
Peering out at Dollar Island, a tiny spit of land in the middle of Snows Channel where water has sidled up to the frame of a house, Engle wondered about his neighbor. For Kenneth Kloster Sr., there is no inland retreat.
"He's in real trouble," Engle said.
But Kloster was unperturbed as he recalled how he lucked into his unique home.
While vacationing at a colleague's home on nearby Marquette Island in the summer of 1981, Kloster noticed a man nailing a sign to the Dollar Island boathouse. He hopped into his powerboat and cruised over.
"And lo and behold, there it was: a for sale sign," Kloster recalled. "Three days later, I owned it. That was meant to be. It was a million-to-one chance that would happen."
A number of tales surround how the island got its name, but according to records, the federal government sold the island in the 1800s for a dollar. Kloster insists it was named for a fur trader who lost the island in a wager that was settled for a dollar.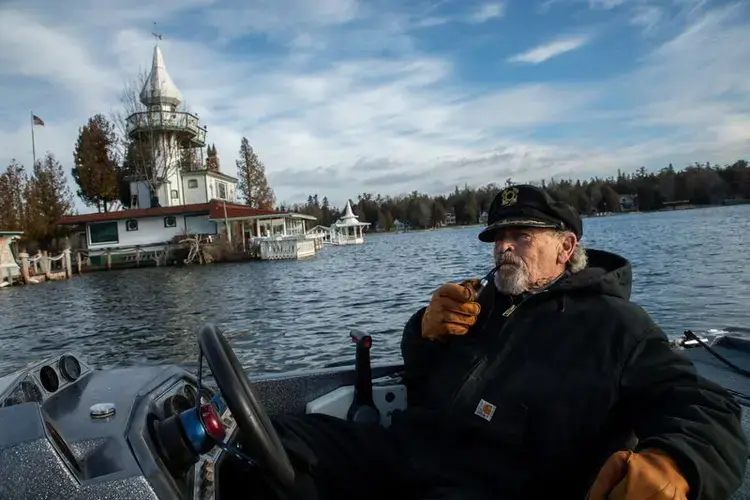 For nearly four decades, the island has been Kloster's slice of paradise. He treasures the sights and sounds of boats passing by between Cedarville and the neighboring town of Hessel, and the remarkable stargazing.
But the lawn with the firepit is underwater. "The cave," an outdoor domelike structure where Kloster once told his children scary stories, has been flooded. And the gazebo attached to the house by a walkway has been weighted down with large stones to keep it from drifting away.
Despite the circumstances, Kloster is an ardent optimist. He's living in the home and renovating it over the winter.
"We made it through '86 water, and we will make it through this situation," Kloster said.
Hard to Pin Down
Gauging lake levels — the balance of water flowing in and leaving — sounds simple. But it's a complicated equation for scientists to project.
Annually, the lakes start to rise in the spring as melting snow and rain pour into the Great Lakes and the many tributaries that feed into them. As the year progresses, warmer temperatures also cause lake water to expand, and levels generally reach their peak over the summer. The Great Lakes begin their seasonal decline in late fall and early winter when cold air rests over warm water, a time when high rates of evaporation can be seen as fog steams above the surface.
While these seasonal processes are routine, the degree of rise and fall hinges on which factors — precipitation, evaporation and runoff — dominate.
With climate change, precipitation patterns are expected to remain wildly unpredictable.
For every degree of temperature rise, the atmosphere can hold 4% more moisture, meaning there's a potential for greater precipitation. Scientists are confident this has contributed to heavier bursts of rainfall and runoff in the Great Lakes region, perhaps heralding a wetter future.
Because they exchange water at the Straits of Mackinac, lakes Michigan and Huron share the same water level, and, together, scientists recognize them as the world's largest lake by surface area. This sprawling lake surface — larger than the state of Pennsylvania — gives lakes Michigan and Huron an enormous area to catch the boosted rainfall the region has experienced over the past century.
"Precipitation anywhere in that surface area is going to add to that lake volume," said Eric Anderson, a scientist with NOAA's Great Lakes Environmental Research Laboratory. "And if you have a drought, you're opening up the whole surface for evaporation."
In addition, Huron, by itself, has the largest drainage basin — the area of land containing creeks, streams and rivers that flow into the lake. This makes it especially susceptible to abnormally wet conditions.
How Lake Huron Compares
The area of land that drains into Lake Huron combined with the surface of the lake itself is the largest among the Great Lakes, a total size larger than the land area of the state of Alabama.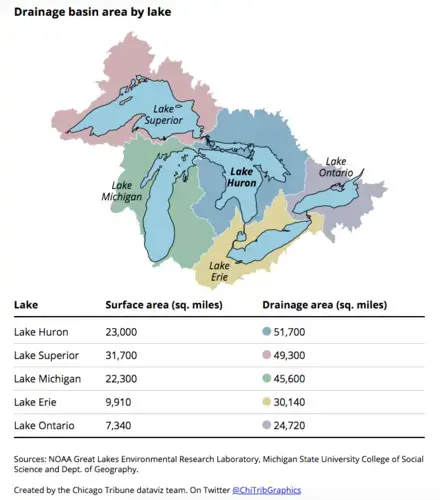 The Lake Michigan-Huron basin, in particular, has been seeing extensive storm patterns, University of Michigan professor Rood said.
"This has been magnified over historic times of wetness and flood, because heating due to climate change has provided more moisture for those storms," he said. "It has to do with their locations, but ultimately it has a lot to do with the availability of water that would have a direct influence over the basin."
But more intense storms don't necessarily equate to overall higher long-term precipitation. In fact, research suggests these erratic downpours could be interspersed with prolonged drought, which supports the theory that lake levels may undergo more dramatic swings.
From the late 1990s to the early 2010s, when a strong El Nino weather pattern left the Midwest in the throes of crippling drought and heat waves, low lake levels were the prevailing narrative.
A warmer climate favors lower lake levels because higher temperatures increase evaporation. And, once that moisture rises into the atmosphere, it's anyone's guess where it will fall as precipitation. This is why water availability is among the hardest trends to predict.
Lately, evaporation has also been hard to pin down because of highly variable ice cover.
In the past decade, the polar vortex phenomenon has visited the Great Lakes at least three times, essentially flash freezing the lakes and preventing evaporation. The Arctic is warming twice as fast as anywhere on the planet, and some scientists believe that warmer global temperatures are causing the polar vortex, the whirlpool of bitterly cold air perched atop the North Pole, to destabilize and spill into the Midwest and Northeast more frequently.
From 1973 to 2010, Great Lakes ice cover declined an average of 71%, but back-to-back polar vortex winters between 2013 and 2015 were the catalyst for resurgent water levels in lakes Huron and Michigan.
In March 2014, ice covered 92% of the Great Lakes, the most in 40 years. Because ice reflects sunlight, it keeps water temperatures low and, by blanketing the surface, prevents evaporation.
But that pool of cold air resting over the Arctic is dwindling. Though it may provide sporadic episodes of bone-chilling weather, it could eventually vanish, Rood said.
Once it does, Rood said that could pave the way for a long-term decline in lake levels.
Polar Opposites
While many millions of dollars have been spent in big cities like Chicago to protect and repair stretches of lakefront, small towns like Cedarville don't have that luxury. In the Upper Peninsula, the small population gets less attention, and state and federal assistance is scarce.
It's also a region where residents pride themselves on self-reliance.
During Lake Huron's record highs and flooding in 1986, Mark Clymer, supervisor of Clark Township that includes Cedarville, recalls state aid was limited to the distribution of sand bags — without sand.
While devastation from the lake was considerable then, the extreme lows and highs of the past decade came at an especially vulnerable time on the heels of the Great Recession.
Many places in the Upper Peninsula, including Cedarville, had a longer road to recovery than most of the country. Clymer said financial woes prevented some residents from raising their docks and performing other work that would've insulated them from rising lake levels.
By the time real estate prices began to rebound and the economy started to perk up, residents were gobsmacked by a meteoric lake level rise that wrought widespread damage, complicating rebuilding efforts.
Clymer's township was one of five northern Michigan communities given a grant to brainstorm how to cope with lake level extremes and increasing storm intensity, among other climate change challenges.
In recent months, public officials and residents have laid out a number of pressing concerns, including erosion, water quality and infrastructure. Perhaps the greatest challenge is identifying who's responsible for the damages.
"It's more so about, who's going to pay for the improvements," Clymer said. "The insurance companies, the government or the people that own the property? There isn't an easy answer. It's only in a time of crisis like this that people open the hood and say, 'Oh jeez. Maybe I should've changed the oil after 5,000 miles.'"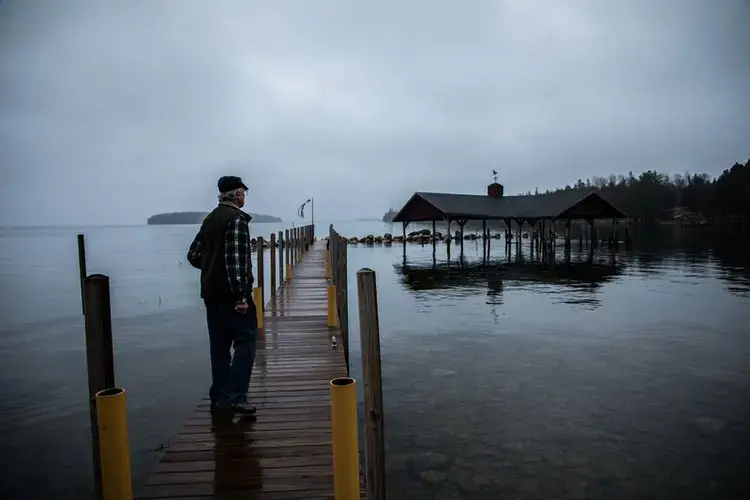 Forecasts by the Army Corps and NOAA anticipate Lake Huron will remain at near-record highs again this summer.
This raises the question: How does a community dependent on the lake persevere when it has to deal with extreme lows and extreme highs?
Clymer isn't sure there is an answer.
"One of the buzzwords out there is 'adaptive management,'" Clymer said. "To me, those are polar opposites. You are either adapting to something or managing it. When you smush them together, it's a train wreck.
"Management is about control," Clymer continued. "Adaptability is about letting go of control and allowing things to unfold."
---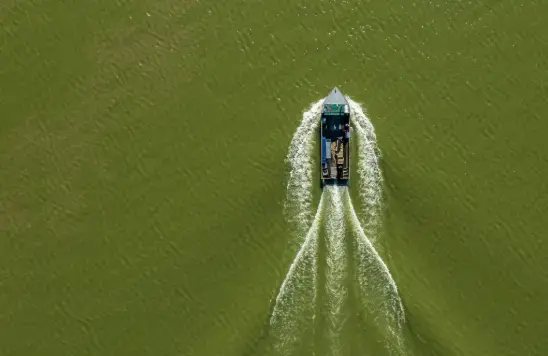 Great Lakes, High Stakes
Tribune reporter Tony Briscoe is reporting from each of the Great Lakes to reveal how climate change is creating new threats to the planet's largest system of fresh water.
Explore the series here.
RELATED ISSUES

Issue
Bringing Stories Home
Bringing Stories Home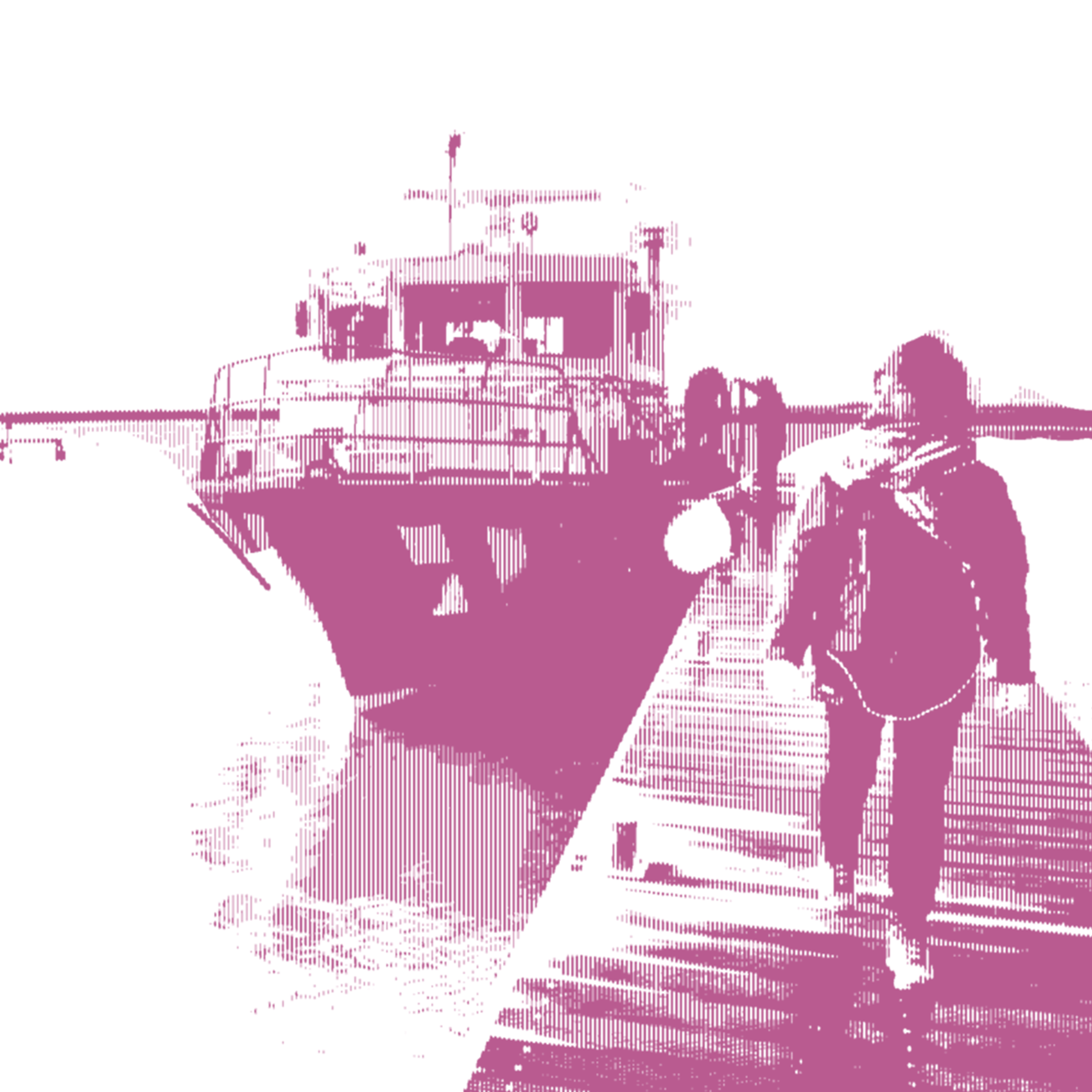 Issue
Connected Coastlines
Connected Coastlines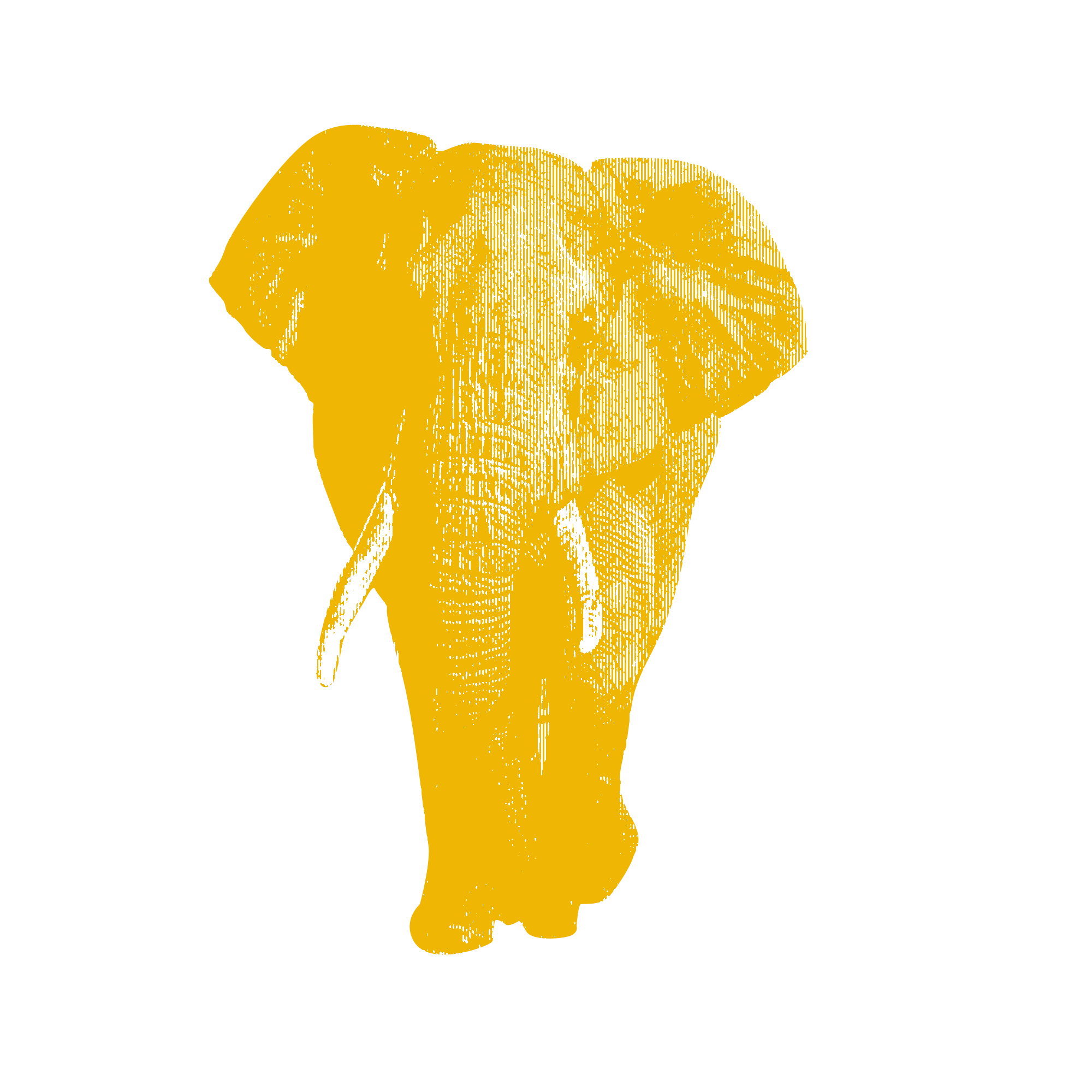 Issue
Environment and Climate Change
Environment and Climate Change
RELATED INITIATIVES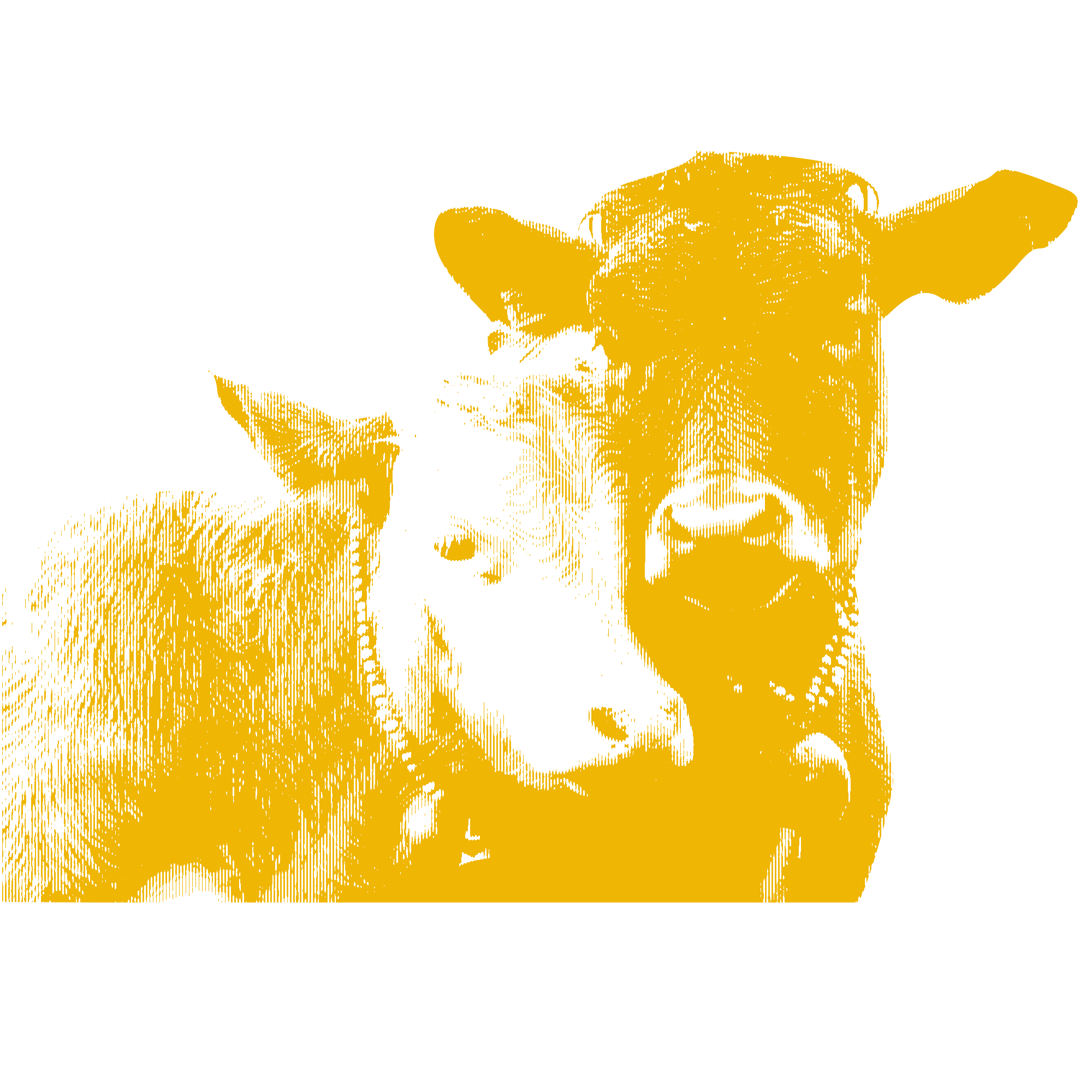 Initiative
Bringing Stories Home
Bringing Stories Home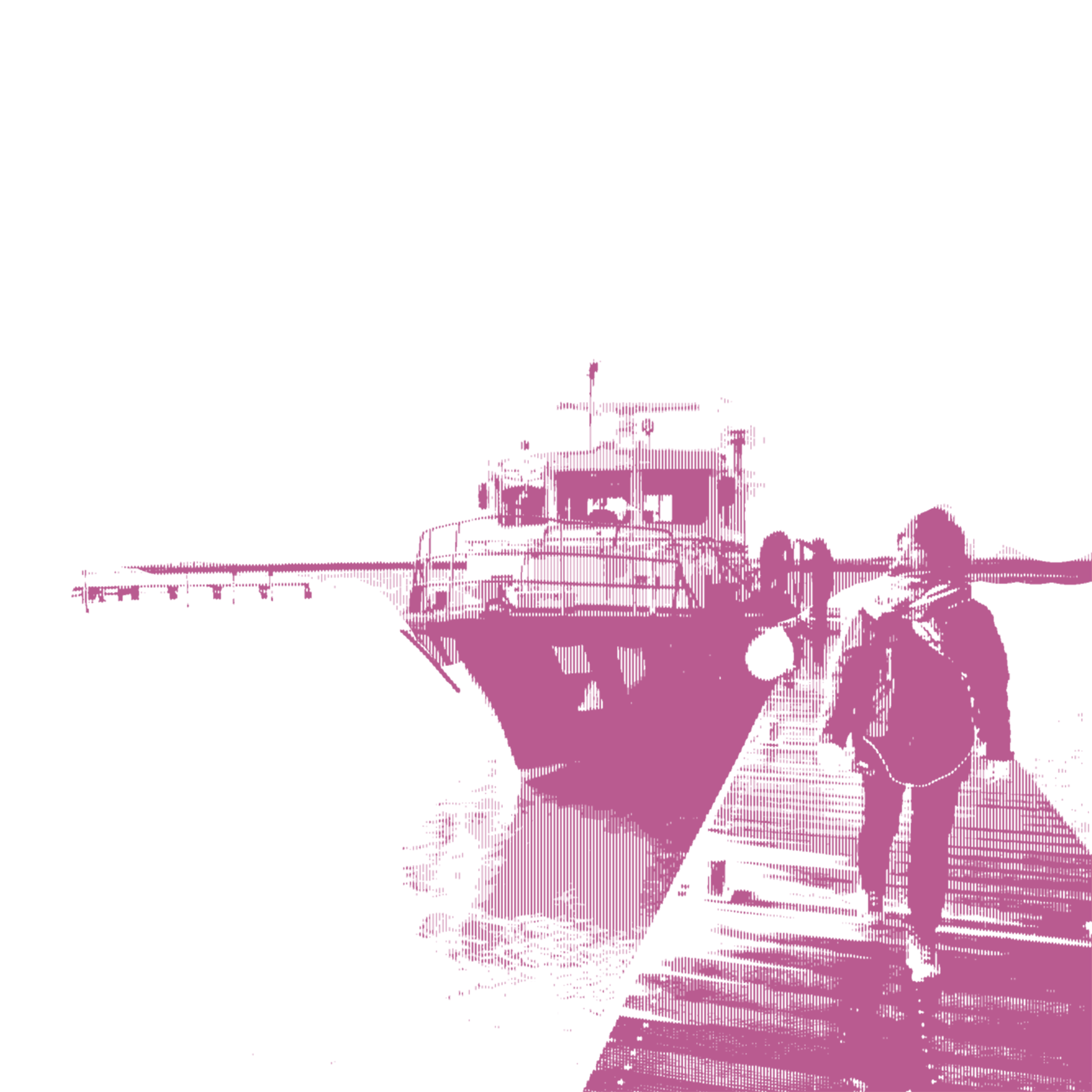 Initiative
Connected Coastlines
Connected Coastlines