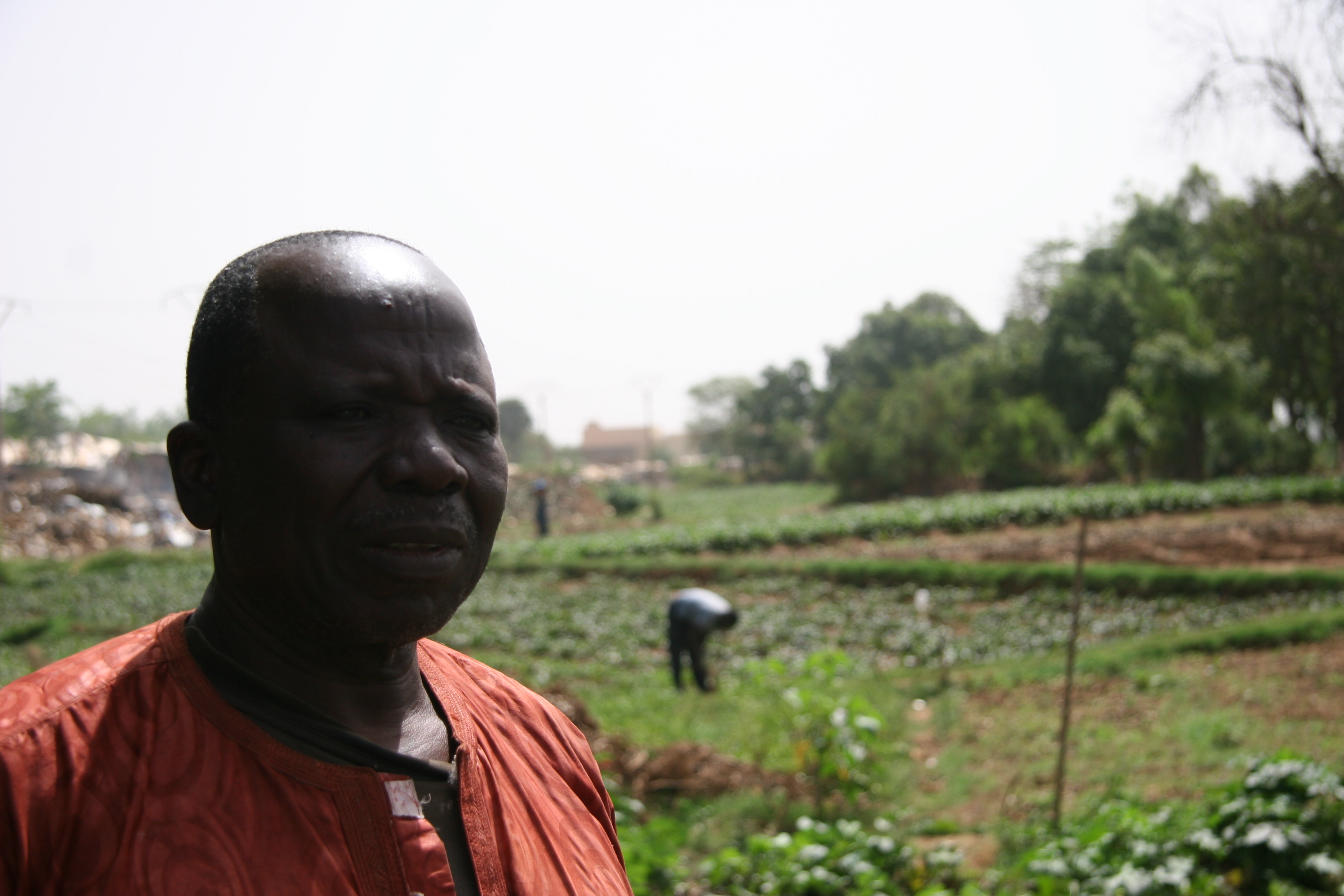 BAMAKO, Mali—On the green banks of the Niger River in downtown Bamako alongside heavily guarded foreign hotels, a group of urban farmers busily weed and water vegetables on some of Mali's prime real-estate.

The "guerrilla growers" do not own the land they're cultivating but property rules aren't stopping them from trying to feed themselves in one of the world's poorest countries.

In North America and Europe "guerrilla gardening" usually means an act of political protest against industrialised food production or a lack of green space but in Bamako and across Africa the growing trend for urban gardens is about survival.

"We don't worry about being forced off the land," said Bakary Diarra, a large balding man in his mid-fifties, as he rested in the shade, taking a break from pulling weeds. "We are occupying it."

Diarra's crops grow in the shadow of an abandoned luxury hotel, financed by Libyan investors before that country descended into civil war. Goats munch on garbage strewn around the river banks as local women wash their cloths and chat.

The small group of farmers working on a series of plots use makeshift plastic hoses to pump water from the Niger River onto their rows of broccoli, cabbage and other green vegetables.

With the hotel bankrupt, this land now belongs to the government of this West African country, Diarra said, and he doesn't expect to be forced off anytime soon.

Unlawful gardens like this are a common site across Bamako, the capital of Mali with a population of nearly two million, with landless farmers growing vegetables and raising animals on abandoned construction sites, idle terrain close to the river and other bits of vacant land.

Sometimes people steal their vegetables, Diarra said, but they can still make some money and have fresh food to eat.

Urban Necessity

Across Africa, informal growing operations are expected to become more crucial in the coming years. The continent's urban population is set to top 700 million by 2030 up from 400 million today and 53 million in 1960, according to the U.N.'s Food and Agriculture Organization (FAO).

It's difficult to know how much food is produced in "guerrilla gardens" as they aren't part of the formal economy, but the trend of urban farming is growing across the continent.

More than one million people in Lagos, a fifth of the population in Nigeria's biggest city, grow urban gardens, according to the FAO.

Almost half of urban households in Cameroon, a third in Malawi, a quarter in Ghana and one in ten in Nigeria grow such gardens.

In Kibera, the largest slum in the Kenyan capital Nairobi, 11,000 residents grow enough vegetables for themselves and to pay their rent through what are known locally as "sack gardens".

About 80 percent of Mali's workforce is employed in fishing or farming, according to the U.S. Central Intelligence Agency, so the country should be able to feed itself, experts said.

But hunger seems to be getting worse. After three droughts in a decade, about 1.8 million people in a population of 15 million aren't getting enough to eat, according to the U.N.'s World Food Programme (WFP) which runs aid projects across Mali.

In the desert north, grappling with an expanding desert and ongoing insurgency, 40 percent of the population don't know where their next meal is coming from, the WFP said on its website.

Some farmers find this situation perplexing.

"It's difficult to understand how we have a hunger problem," said Diarra, who works several different jobs, including urban farming, to make ends meet.

"The Niger River should be a gold mine for us ... but we need a comprehensive agriculture plan."
RELATED ISSUES