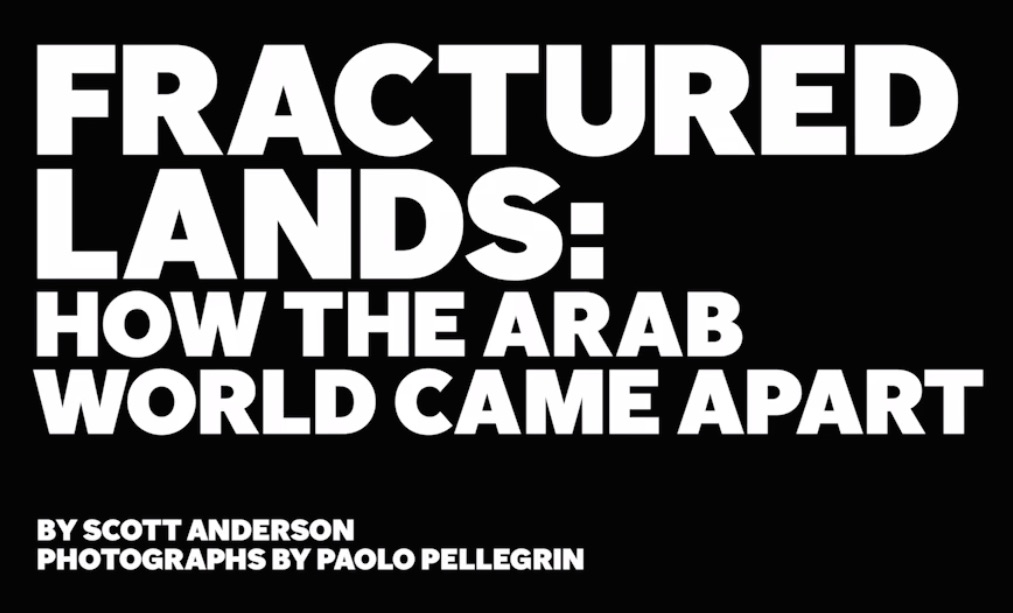 On August 15th, Bloomberg's Charlie Rose spoke with Pulitzer Center grantee and "Fractured Lands" author Scott Anderson about his five-part special feature in the The New York Times Magazine. "Fractured Lands: How the Arab World Came Apart" traces the roots of the current crisis in the Middle East by following the lives of six people, exploring the region's history, the forces of tribalism, and the global implications of an Arab world in revolt.
If the video above does not appear, please visit Bloomberg.com.
Scott Anderson tells the story of the collapse of the Middle East over the last 15 years, from the...
RELATED ISSUES

Issue
Conflict and Peace Building
Conflict and Peace Building

Governance

Religion