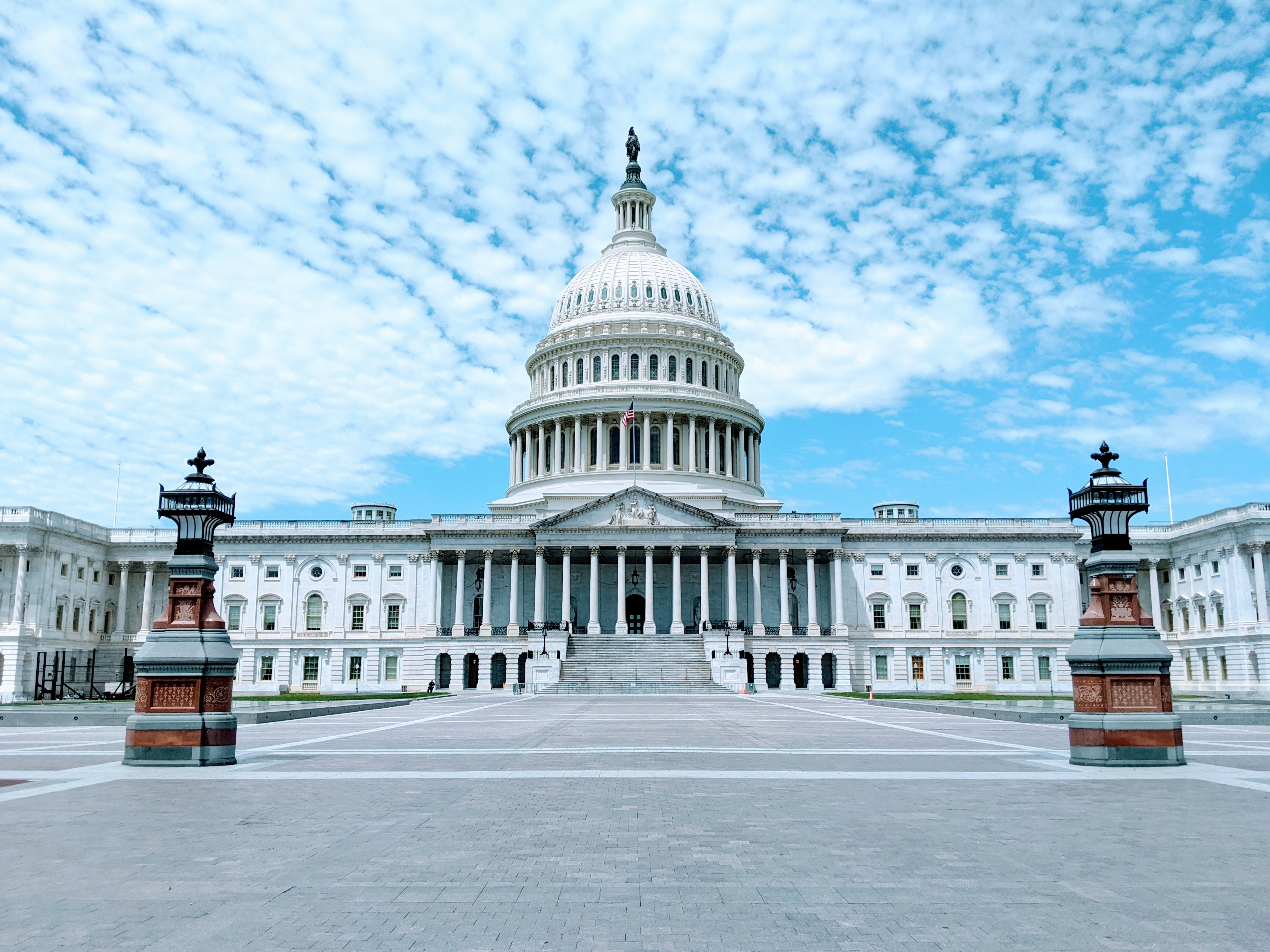 In May, epidemiologist Caitlin Rivers made a rare outing amid coronavirus stay-at-home orders. She had been called for the first time in her career to testify before Congress—and she was intimidated. "You're looking at the dais and seeing all these eminent people. It's a really powerful experience," she says.
Then, questions about the U.S. response to COVID-19 started to fly, and Rivers was in her element. Five years out of graduate school, she is already well-versed in talking to policymakers about the science of pandemics. She has developed models to predict the spread of Middle East respiratory syndrome and Ebola, briefed the Department of Defense (DOD) on outbreak response, and tracked respiratory disease among Army service members. She's now at the Johns Hopkins Center for Health Security, a think tank that advises U.S. and international leaders on epidemics and disasters.
In formal reports, private conversations with congressional staffers and local officials, and a growing presence on Twitter and in the popular press, Rivers has emerged as a clear-eyed, tactful narrator of the unfolding pandemic. "One of my goals," she says, "is keeping the energy—the intention—around the bigger question, 'Are we headed in the right direction?'"
Rivers got interested in epidemiology as an undergraduate at the University of New Hampshire, inspired in part by Tracy Kidder's book Mountains Beyond Mountains: The Quest of Dr. Paul Farmer, a Man Who Would Cure the World, which describes the medical anthropologist's efforts to eradicate disease in developing countries. Rivers admired "the respect that he brought to the populations that he was working with," she says, "and just the vision—he was not about to let anything stop him."
Rivers majored in anthropology, and she brings an "anthropologist's understanding of how what seem to be totally different cultures can communicate with each other—the policy world and the modeling epidemiologists," says Stephen Eubank, an epidemiological modeler at the University of Virginia (UVA) who mentored Rivers during her graduate training in epidemiology and infectious disease at the Virginia Polytechnic Institute and State University (Virginia Tech).
Her Ph.D. coincided with the outbreak of Ebola in West Africa, and in the lab of Virginia Tech epidemiologist Bryan Lewis, she helped prepare weekly updates for experts at DOD. "Caitlin would often be emailing me at like three in the morning: 'I updated this to get this little thing in! You can put this on slide 12!'" Lewis, now also at UVA, recalls. The demands of an epidemic are "well-suited to my personality," Rivers says. "I don't mind working hard, and I like having a purpose."
As she sat before an appropriations subcommittee in the House of Representatives in May, the country had made progress. Stay-at-home orders were starting to bring down new COVID-19 cases. But the nation was on the verge of a widespread reopening that would put hard-won gains at risk. "We are in a critical moment of this fight," she told the representatives, warning that a clear national plan for testing, contact tracing, and strengthening health care systems was essential to prevent tens of thousands more deaths.
As early as March, Rivers, former Food and Drug Administration (FDA) Commissioner Scott Gottlieb, and colleagues at the American Enterprise Institute had laid out criteria for safely reopening businesses, including waiting for a sustained reduction in cases. In her May congressional testimony, she urged the federal government to develop a national plan to eliminate test shortages and anticipate bottlenecks in the supply of reagents and materials.
Things might have gone differently if more people in positions of power had taken Rivers's advice. Four months later, the United States still logs tens of thousands of new cases per day and accounts for about one-fifth of the COVID-19 deaths documented worldwide.
"Things did not unfold as I would have liked them to, certainly," Rivers says of the U.S. reopening. "Politics can get so frustrating because it feels—not necessarily as an adviser, but as a citizen—like, 'Why can't you see it the way that I see it?'" But, she adds, she's sympathetic to the pressures that local decision-makers felt to restore their economies.
Laying blame and stirring controversy isn't productive for someone eager to influence policy, Eubank says, citing National Institute of Allergy and Infectious Diseases Director Anthony Fauci's aversion to publicly discussing his relationship with the Trump administration. Of course, Eubank adds, Fauci has decades of experience threading this needle. But Rivers understands it too, and is holding her own just a few years out of grad school.
"As a junior faculty, we don't have anyone helping. We don't have staff," says Natalie Dean, a biostatistician at the University of Florida who has co-authored editorials with Rivers on how to interpret antibody studies and the need for more detailed, transparent epidemiological data. "I think we're both adjusting to just having so many more people ask things of us."
It's not just politicians who are turning to Rivers for clarity on the pandemic. On Twitter, which she previously used mostly to discuss new results with colleagues, she's made an art of giving a big-picture, 280-character view to her followers, who now number more than 140,000.
"Early in an outbreak, we often find only the most severe cases," she tweeted in February. "It seems like people are quite sick, which is scary. It's something of an illusion."
As some regions turned a corner in April, she predicted "growing agitation about whether staying home was necessary. Make no mistake, it is and was."
"We must not become numb," she urged in July as the United States passed 150,000 deaths. "Those numbers represent people, people who were loved."
Readers gravitate to these level-headed summaries even when the news is bad, says Dean, who describes Rivers as her "pandemic pal." Their friendship was born on Twitter, she says, where they connected over the struggle of caring for young children while working from home. (Rivers has 19-month-old twins and a 6-year-old.)
Rivers admits the demands of the pandemic have been "a lot to manage," but she also sees opportunities, including the chance to revive a proposal that would better prepare the country for the next viral threat. While she was in graduate school, Rivers and colleagues proposed creating a National Infectious Disease Forecasting Center, akin to the National Weather Service, that would put a coordinated team of epidemic modeling experts inside the government.
Currently, academic experts largely volunteer their time. "There is no other capability of national strategic importance that we handle like that," she says. "We don't let the military self-organize. We don't let the national hurricane center be academics in various universities who volunteer."
In 2015, the proposal seemed to have a chance. Rivers, with colleagues including biodefense adviser Dylan George, then at the White House Office of Science and Technology Policy, discussed the idea at a White House meeting on epidemic preparedness. But it never advanced to a formal initiative or a line in the federal budget. "We hit the budget cycle at the wrong time," says George, who is now at the national security investment firm In-Q-Tel.
COVID-19 has put new momentum behind the effort. Rivers says she has been meeting with congressional staff about it, and she is hopeful that the past efforts laid the groundwork even though they didn't pay off in time to help with COVID-19. She wishes the initiative had been launched in 2015, she says, "but the second best time is now."
---
COVID-19 Update: The connection between local and global issues–the Pulitzer Center's long standing mantra–has, sadly, never been more evident. We are uniquely positioned to serve the journalists, news media organizations, schools and universities we partner with by continuing to advance our core mission: enabling great journalism and education about underreported and systemic issues that resonate now–and continue to have relevance in times ahead. We believe that this is a moment for decisive action. Learn more about the steps we are taking.