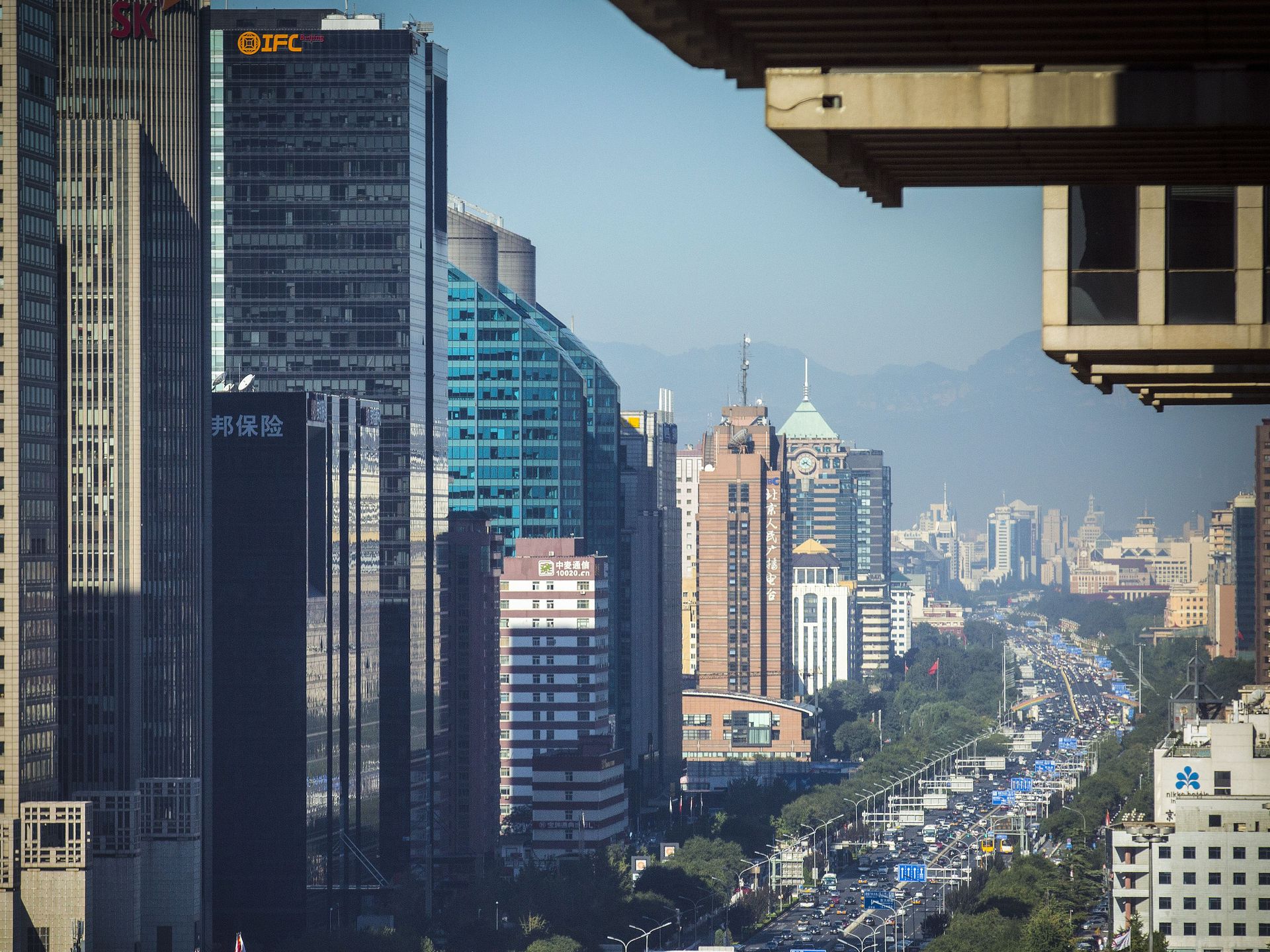 China can be a scary place, whether you're visiting for business or pleasure.
Don't get me wrong; Chinese hosts lead the world in warm welcomes. But other things — the language, food, customs, smog, traffic, Internet controls, even the toilets — can be intimidating.
That's why it helps to have an "old friend" in China. Especially if he's the paramount leader.
Xi Jinping, who first met Iowans as a provincial official, is now considered the most powerful Chinese leader since Deng Xiaoping's death in 1997. His rise has shaken global politics and commerce, as he seeks to elevate China's standing on the world stage.
One side effect: China has gotten much chillier for U.S. businesses. The cover of the latest issue of Fortune magazine plays up the Red scare, declaring "The New Cold War on Business: What a tougher China and Russia mean for Western companies."
A survey released in September by the American Chamber of Commerce in China shows that 60 percent of companies feel less welcome in China, an increase from 41 percent a year ago. And almost half believe regulators are singling out foreign firms.
Investigations into price-fixing and monopolistic practices have targeted Qualcomm, Microsoft, Johnson & Johnson, Volkswagen, Abbott Laboratories and others. In addition, Xi's crackdown on corruption and his push for economic reforms have made the territory uncertain for foreign companies.
Overall, American companies are wondering whether the rewards of doing business in China outweigh the risks — particularly now that labor costs are climbing and the Chinese economy is skidding.
Iowa businesses see an open door in China, however, in part because of the state's unique role in Xi's rise.
His visits to Iowa — first in 1985, then in 2012 as vice president — have led to deals, exchanges and friendships. Iowa's luck is extraordinary, in that the man who wanted to visit his "old friends" in Muscatine would lead what will soon be the world's largest economy.
What tangible benefits have Iowa businesses gained from this relationship? Grasping that answer is a bit like trying to pick up a kernel of corn with a pair of chopsticks.
Register photographer Rodney White and I spent 20 days this fall in six Chinese provinces, exploring some of the connections between Iowa agribusinesses and China.
It's trite to say that relationships are critically important when doing business in China. But you don't fully understand the truth of it until you discover the distance between two cultures melting away.
We found the connections everywhere: We met Chinese farmers, seed dealers, agribusiness entrepreneurs and others who had been to Iowa farms and Des Moines restaurants, often several times. We went to businesses in Iowa's sister state, Hebei, that proudly display photos of Iowa Gov. Terry Branstad and Agriculture Secretary Bill Northey next to Communist Party officials.
We were showered with hospitality, and in return we handed out gifts: T-shirts from the Chinese Association of Iowa bearing the image of Xi. The recipients called the gift a prized collector's item; these shirts would be displayed, not worn.
The president's image has other power. For an American company, showing a photo of Xi with your product or an executive can grease the bureaucratic wheels. Iowa business people don't like to discuss details publicly, but the connection has smoothed the often bumpy road of Chinese business.
As expected, we ran into Iowans doing business in China. A delegation from the Iowa Economic Development Authority was visiting to deepen business and trade ties. The trip was a follow-up to a cooperation agreement signed at the Iowa Capitol in June.
The memorandum of understanding was between Iowa and the Chinese Minister of Commerce, plus four provinces in northeast China. The agreement creates a joint working group to enhance trade and investment.
It's often hard to see the real results through the pomp of such ceremonies and signings. But state officials say the agreement was special — only Iowa, California and Chicago have signed such agreements with the commerce ministry. And it would never have happened without the connection to Xi.
In September, the Iowans held meetings that included about 150 Chinese businesses, telling them about the advantages of doing business with and in Iowa. This month, a delegation of business people and officials from Hebei province visited Iowa, and others from Jilin province are planning a visit. More exchanges are expected.
So, go to China. You'll not be a stranger. And for the record, China is more friendly than frightening. We found ways around the Internet censors. The food delighted the eye and the palate. Traditional squat toilets were easy to avoid. And when we arrived in Beijing, the skies were blue.
And if you smack against that language barrier, just smile. One day while I was lost looking for an address amid some Beijing high rises, a stranger who spoke no English went out of her way to walk me several blocks to my destination.
Scary? I had left Iowa and found "China nice."
RELATED ISSUES

Issue
Migration and Refugees
Migration and Refugees

Food