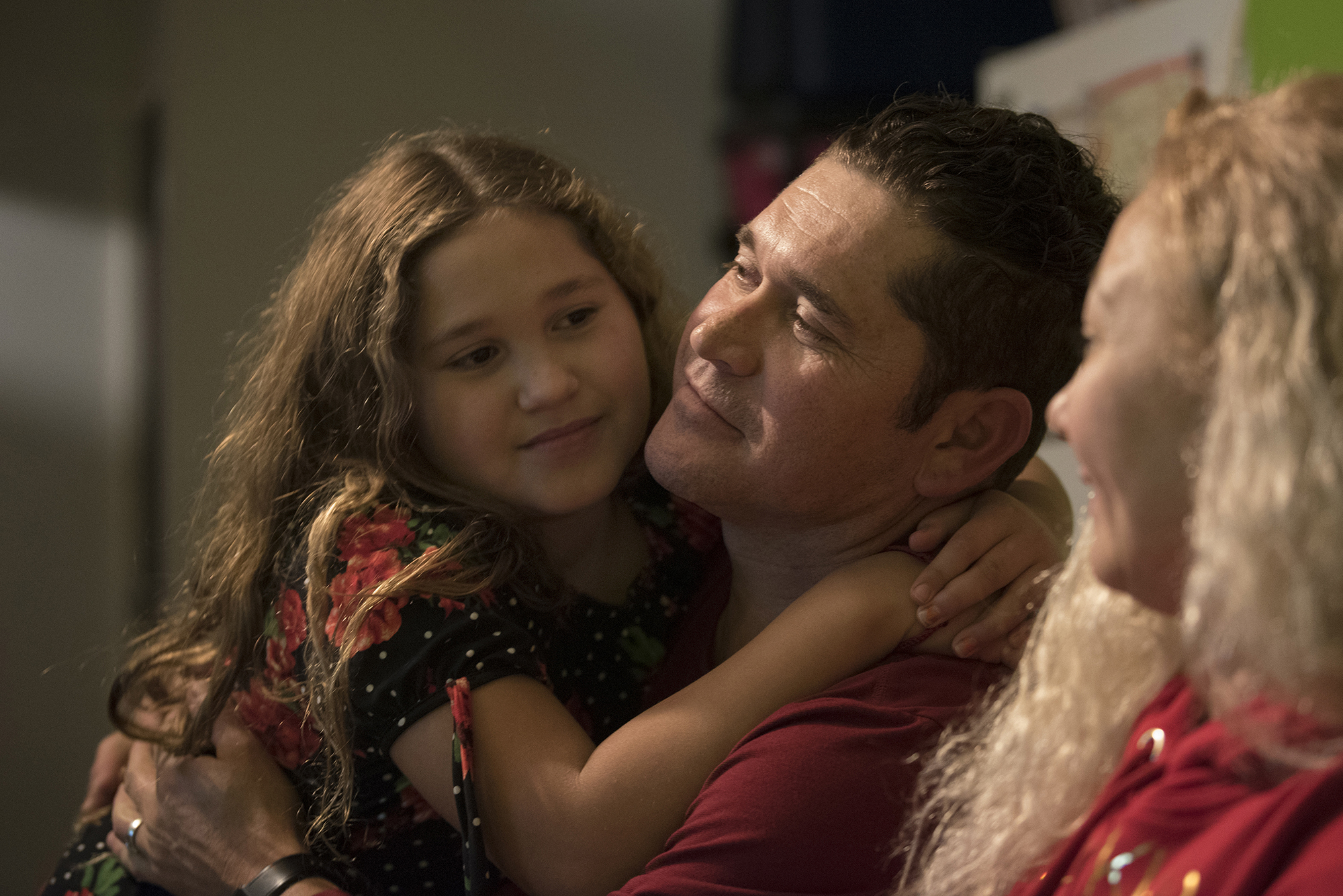 Everything changed for Ramon Flores and his family when he was deported to Mexico two years ago, after Motel 6 shared his name with U.S. Immigration and Customs Enforcement agents.
He had lived undocumented in the United States for about 20 years, raising seven children with his wife, Enedis, running a small Mexican goods business and paying taxes. He and his family rented a Hazel Dell townhouse. They led a middle-class life.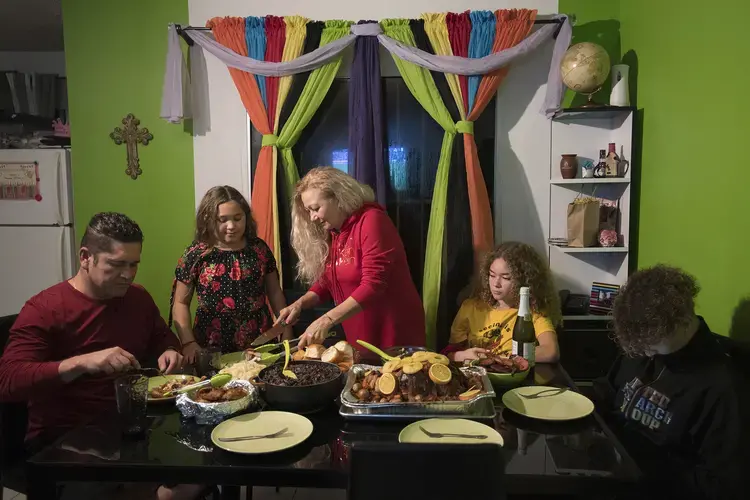 The family sunk $15,000 into legal fees to try to get him released from detention. Once he was deported, they lost their business, and his wife and children eventually lost their home.
Ramon was among the estimated tens of thousands of people in Washington and Arizona whose guest registry information was illicitly provided to ICE agents, who in turn singled out guests with Latino-sounding names or Mexican identification. The practice spurred state-initiated and class-action lawsuits, and resulted in settlements totaling $22 million.
That money has yet to reach the Floreses and others affected by Motel 6's practices. Their lives are still broken. Ramon lives in Tijuana, as close as he can get to the U.S. 
"It's not the real life that we had before," he said. "The family is not all together."
The border divides him from his American family.
Ramon, 46, is barred from re-entering the U.S. for 20 years. He scrambled for work, finally landing a job in a cabinet shop in Tijuana, where he earns about $110 a week — not nearly enough to support his family on the other side of the border. His wife and children moved to Chula Vista, Calif., to be as close as possible to him but ended up homeless until Enedis connected with welfare programs.
The Floreses try to maintain some semblance of family life. This is how Enedis, and three of the Flores children find themselves piled into a minivan at 11 p.m. at the San Ysidro Port of Entry. They're coming to Ramon's to celebrate Thanksgiving, that quintessential American holiday.
Border crossings can take two-plus hours if they don't make the trip during off hours, but the late nights take a toll on the children.
"Everybody don't sleep normal hours, and I think about that," said Ramon, whose second language is English. "I think that is not good for kids going to the school."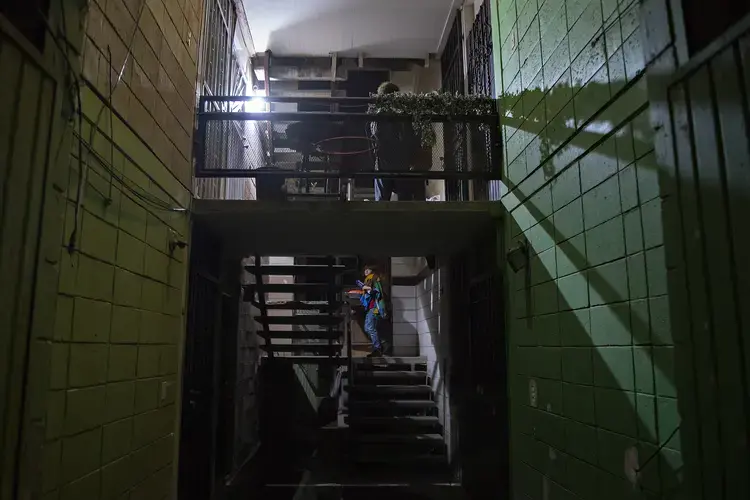 On a mission
It's approaching midnight on the Wednesday before Thanksgiving when Enedis, 54, and children — Kennedy, 16, Raymond, 15, and Edward, 12 — arrive at Ramon's. The youngest Flores, Rayma, 10, had been at her father's since Friday.
Everyone is tired and already in their pajamas or wrapped in blankets. They quickly unload their minivan, carrying the holiday fixings up two flights of stairs.
Enedis prefers ham, but she was able to get a turkey for free. Before they departed for Tijuana, she did her best to dress it up in the kitchen of her Chula Vista apartment.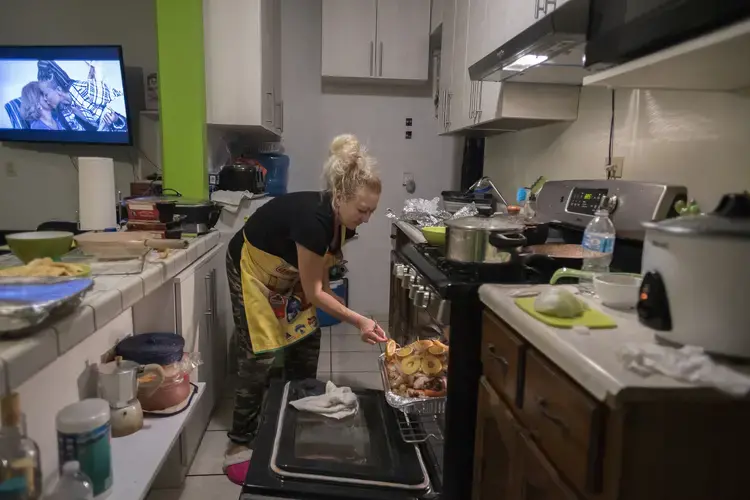 She cut holes into the bird's breast, stuffing pats of butter, cranberries and almonds inside. She gagged and complained about the odor of the raw bird — resolving to wrap it in bacon and adorn it with pineapple and orange slices.
Lacking confidence in the holiday staple, Enedis sets out Thursday morning to Costco in Tijuana, Raymond in tow.
She is a woman on a mission, navigating the crowd of last-minute Thanksgiving and early Black Friday shoppers. A frown forms on her usually smiling face after her search for a whole ham is unsuccessful. Instead, she settles for a smaller ham and adds a couple of rotisserie chickens.
Raymond pushes the shopping cart, absentmindedly staring at his phone as he waits for his mother to grab what she needs. When they get separated, Enedis sounds a high-pitch whistle. "OK, vamanos," she commands.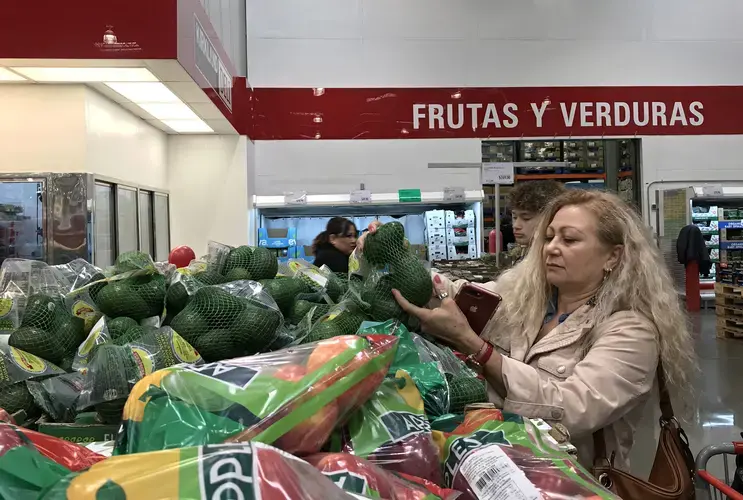 The shopping trip reminds Enedis of her old life. On the weekends, she'd leave the children behind and spend the morning at a Vancouver Costco, sampling the store's offerings.
Back at the small Tijuana apartment, the children occasionally crowd Enedis in the kitchen, breaking into the Martinelli's cider and pumpkin pie.
Enedis opens the oven door to check on the turkey and flames shoot out, startling her. She shrugs off the fire and repositions the oven rack, slipping under the weight of the bird.
When Ramon arrives home from work, he embraces Enedis and plants a kiss on her lips. He gets cleaned up for dinner. The children are noticeably better behaved with him around. They all sit down to a table laden with the festive turkey, roasted chicken and glazed ham, as well as black beans and rice and fried plantains, a nod to Enedis' Cuban heritage. They load up their plates.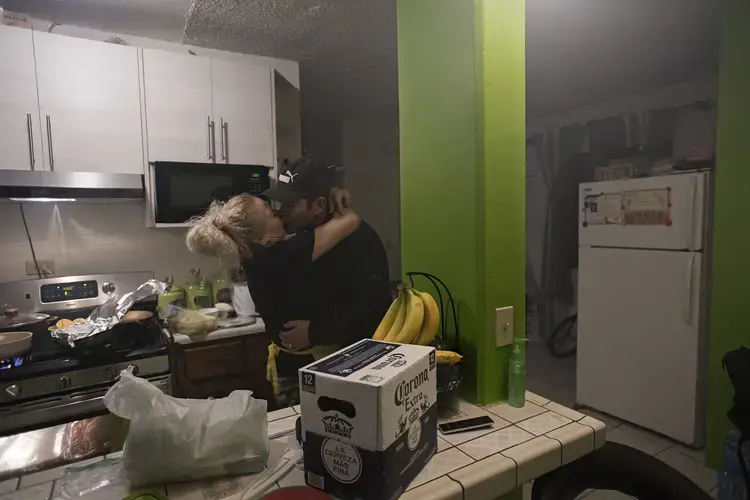 Enedis and Ramon had hoped daughter Leslie, 23, and son Lennes, 18, would make it for a late dinner, but both were stuck at work in Chula Vista. They'll join the family in the wee hours of the morning, staying maybe half a day, sleeping, visiting and eating some of the leftovers.
"When my family, when everything is together, it's crazy, but I like this," said Enedis, whose second language is English. "I don't have this right now. Leslie and Lennes no here, just for a little time. This is very, very hard on my heart. It's sad."
Still, this holiday is an improvement over the last two Thanksgivings: In 2017, Ramon was separated from his family; in 2018, his wife and children were homeless.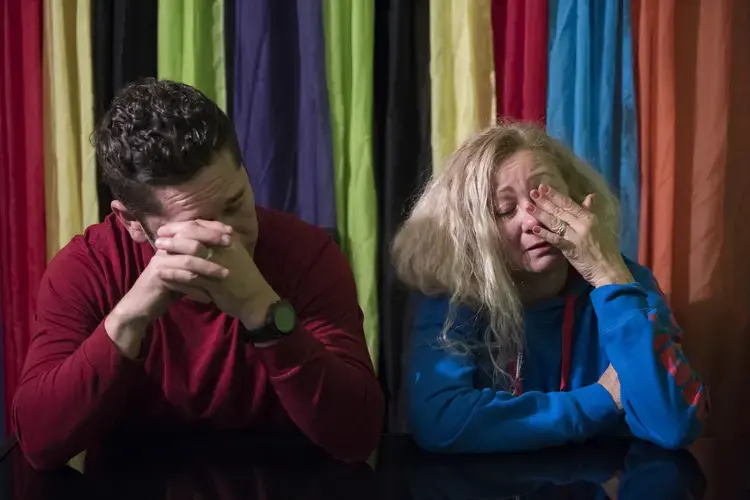 'A really bad thing'
On Valentine's Day 2017, when ICE agents stopped Ramon blocks away from the Motel 6 in Everett where he was staying on a business trip, he had no idea what he'd done to attract their attention.
Ramon had been living undocumented in the U.S. for decades. He had no criminal history. He was in Everett to meet with clients. He and his family initially thought a competing grocer reported him.
Only months after Ramon was deported to Mexico did he learn that Motel 6 shared his information with ICE, a move that he feels was racist and discriminatory.
"They sent us a letter that they are doing investigation about Motel 6 sharing our personal info to ICE," Ramon said of the Washington Attorney General's Office. "And that way, we know that they do a really bad thing to us."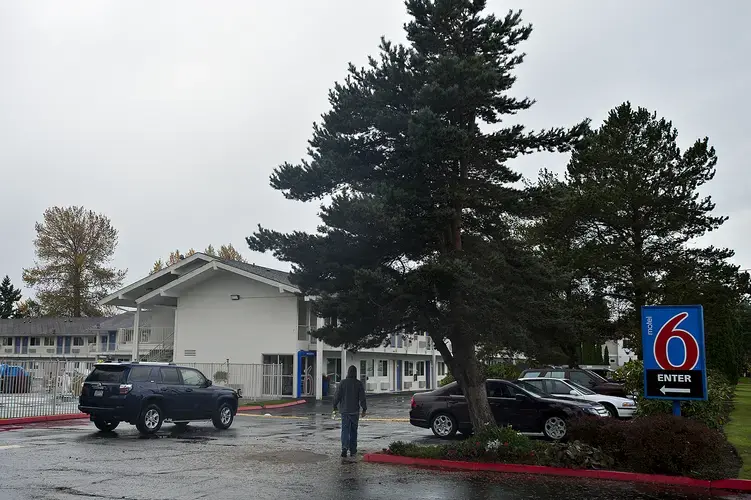 The Phoenix New Times in Arizona was the first to report in September 2017 that at least two Motel 6 locations in Arizona were giving ICE information that led to guests being detained and deported.
Washington Attorney General Bob Ferguson was traveling for a conference when he learned of the news reports.
"I was suspicious that it wasn't really limited just to that geographic location," he said.
He sent a text to the head of his civil rights team and asked her to look into any similar practices happening in Washington.
His office's investigation found that seven Motel 6 locations in the state between Jan. 1, 2015, and Sept. 17, 2017, were providing guest list information to ICE agents, including North Everett, where Ramon stayed.
Ferguson filed a lawsuit in January 2018 against Motel 6, alleging the motel chain violated the state's consumer protection and discrimination laws.
"ICE shows up at motels, asks for a list of all the guests there. They have no warrant. They get the list. They run the names that are Latino-sounding, and they run those through a database and they pick people up," Ferguson said. "You don't have to be a rocket scientist to figure out what's going on there."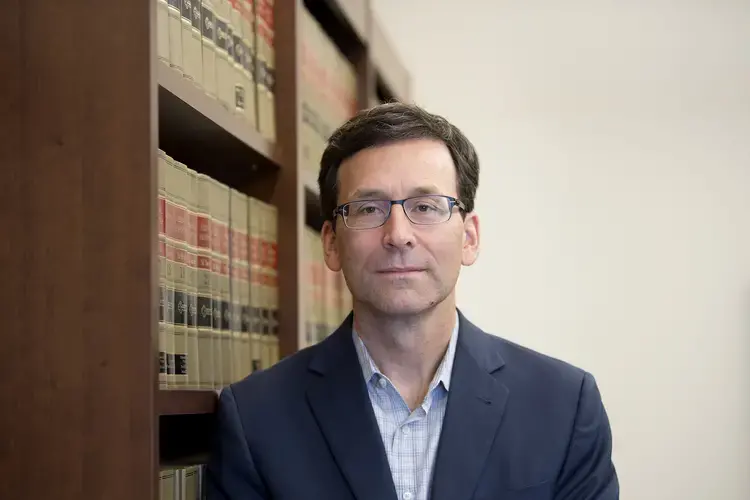 It appears ICE agents initiated the contact, according to Ferguson's office, and Motel 6 readily cooperated.
The L.A.-based Mexican American Legal Defense and Educational Fund, or MALDEF, also filed a class-action lawsuit in January 2018, arguing the motel chain violated federal and state civil rights and privacy laws.
"We believe that companies should not engage with federal immigration authorities without proper warrants and legal authority to act," MALDEF staff attorney Andres Holguin-Flores said. "And we believe that by filing this lawsuit, we'd be sending a message to other companies who are considering putting guests' privacy second to the interests of federal immigration authorities."
The parties settled both lawsuits: $12 million for the Washington agreement and $10 million in the class action.
Both investigations found that potentially thousands or tens of thousands of people were affected by Motel 6's practices, including U.S. citizens. Some people were detained while ICE confirmed their identity, Holguin-Flores said.
"I don't think that we will ever have the full picture of the full harm that was done here," Ferguson said.

Evaluating impact
Neither Ferguson's office nor MALDEF know how many undocumented immigrants were deported as a result. The individuals of whom they are aware came forward to share their stories, such as Ramon.
"If you treat your customers like that, you don't care about your customers. I feel like this is incredible. This is something, something. I don't have words to describe it. It's too bad," Ramon said of Motel 6's practices. "It's an abuse, and it's not good."
Motel 6 provided a written statement about the settlement: "As part of the agreement, Motel 6 will continue to enforce its long-standing guest privacy policy, which prohibits the sharing of guest information except in cases where a judicially enforceable warrant or subpoena is present, or local law requires this information. The company has also implemented a system of additional controls to ensure corporate oversight and compliance in cases where law enforcement requests are made. The safety and security of our guests, which includes protecting guest information, is our top priority, and we are pleased to have reached resolution on the matter."
Ferguson's office will be evaluating the impact on affected individuals to determine how the settlement money will be divided.
"We cannot undo the harm that was done to certain individuals. … This had a dramatic impact on their lives — the whole trajectory of their life changed as a result of that truly outrageous policy," he said. "What we can do is make sure there's a level of accountability and transparency to what went on."
Ferguson expects the money from Motel 6's settlement with Washington to be released around the middle of next year.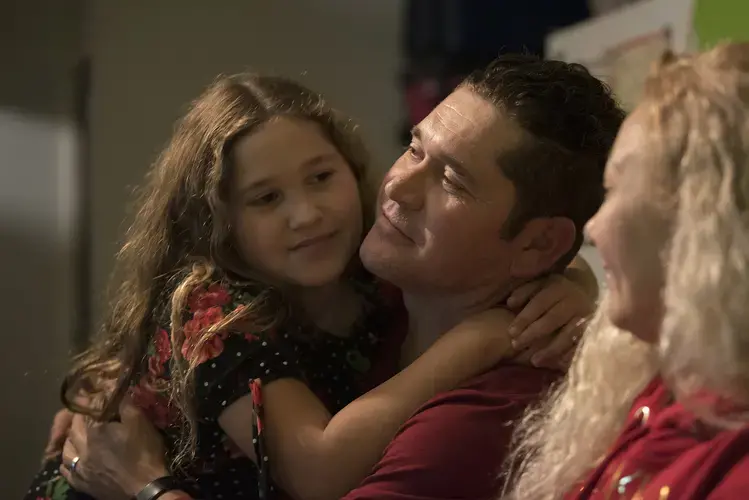 Ramon filed claims in both settlements. Any money he receives he wants to put toward hiring a lawyer to fight his deportation.
For now, money is tight, and finding time to be together is difficult, even on a holiday.
"I would like to do more with them, but you know, economically, I can't. … Over there in Washington, we, almost every Sunday was movie day. We went, everybody, to the movies and dinner, and Sundays to breakfast, to some place. And here, it's not easy to do it, but we are trying," Ramon said.
The toughest part is seeing his family suffer — splitting their lives between two households and two countries.
"The only reason that they are here is because I'm here," Ramon explained. "They don't like to stay here." His kids want to move back to Clark County. "They miss a lot of that place."
Ramon does, too.







Motel 6 Lawsuit
To learn more about the Washington Motel 6 lawsuit and settlement, visit www.atg.wa.gov/motel-6-settlement-claim-information. The information is also available in Spanish. To file a claim, visit washingtonmotel6settlement.com.
Those who believe they may be a member in the Motel 6 class-action lawsuit and settlement can submit a claim at www.motel6settlement.com.
The claims process in both settlements ends Dec. 31.
Claimants in the Washington settlement are eligible to also file a claim in the class-action settlement. However, class-action claimants waive their right to file their own lawsuit. Claimants may include in their submission how their family was affected by Motel 6's practices, which will be considered in distributing funds.
RELATED ISSUES