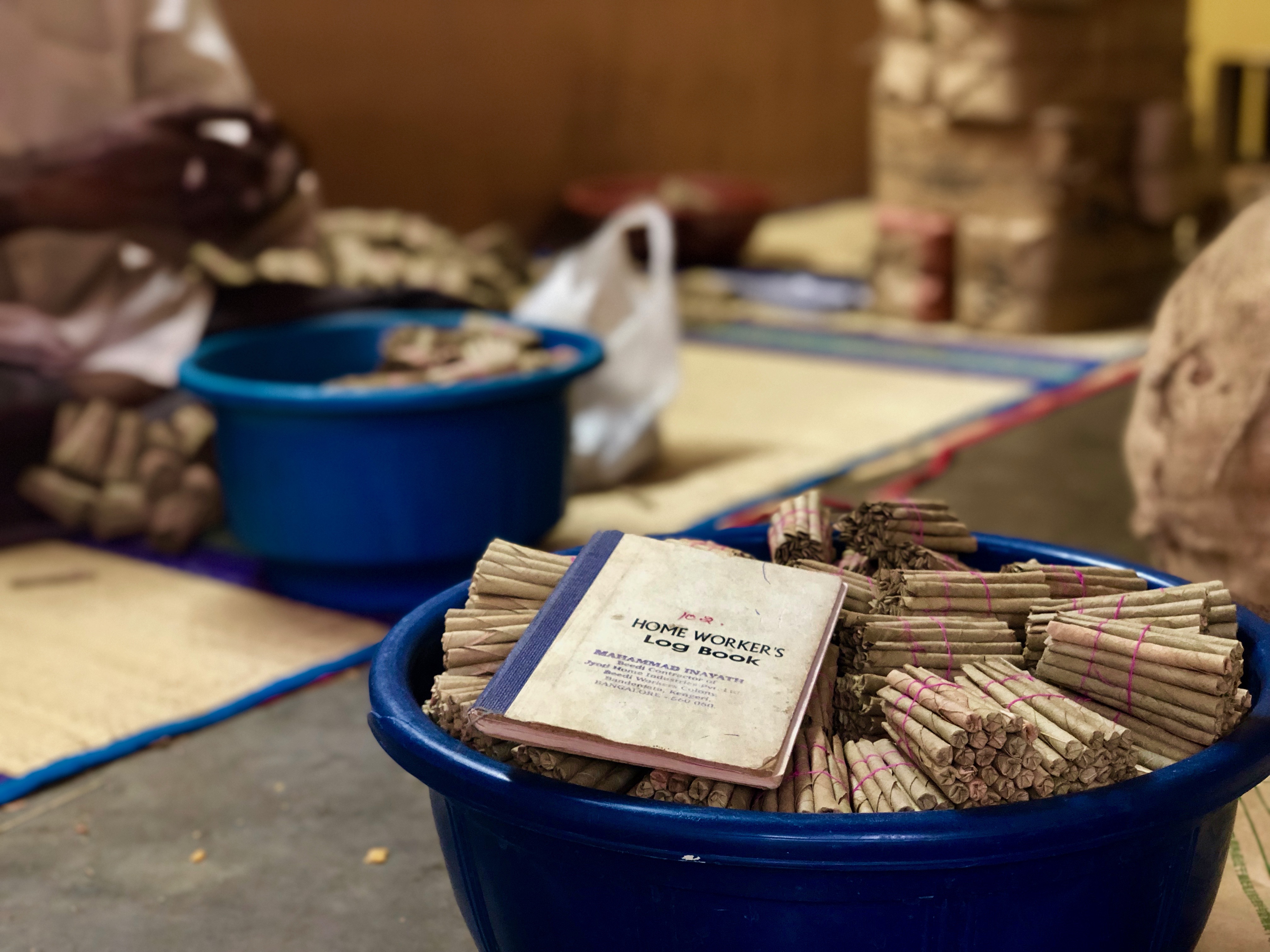 (Video added on April 13, 2020.)
"There was no other option besides beedi work," says Shanaz Banu, a 35-year-old woman with nine siblings who lives in Channapatna, a small southern Indian city near Bangalore.
Millions of beedi workers tell the same story of stepping into this livelihood because they lack other employment options. 
To make beedis (hand-rolled cigarettes), Shanaz first soaks tendu leaves in water. Then she dries the leaves and cuts them before rolling and filling them with tobacco dust. Shanaz rolls beedis beside the window of her 8-by-8-foot house, with her back rested against the faded wall. She and her sisters have been rolling beedis since she was 15 years old.
"My father didn't get enough work, and my mother would wash clothes and utensils in other people's houses. But that wasn't enough," she says as she rolls another stick between her fingers. "So, to support such a big family, I started rolling beedis."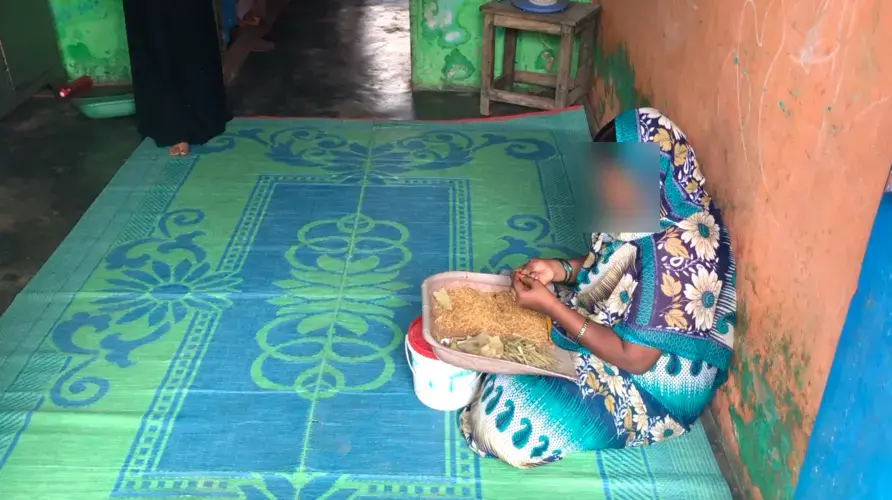 Every year, between 750 billion and 1 trillion beedi sticks are smoked in India by nearly 8 percent of the population, which makes beedis twice as popular as cigarettes. Research also shows that death rates among beedi smokers is 64 percent higher than for non-tobacco users. However, unlike the cigarette industry, beedi production and sales remain unregulated.
The beedi industry claims insufficient profits as the reason for its unregulated status. According to Business Standard, the beedi industry made $1.4 billion more than the cigarette industry in 2016.  This estimate is conservative as the lack of regulation provides the industry ample opportunities to underreport their profits. By reporting turnover of less than $29,000, the beedi industry remains exempt from high taxes.
According to the World Health Organization, an estimated 3.3 million beedi workers currently are employed by the beedi industry. Shanaz, however, is not one of them. Only 11 percent of workers are registered, while the vast majority remain unidentified by the government. A basic requirement of identification for any individual is their fingerprint, and for an individual who has had limited access to education, this biometric becomes even more essential. But most beedi workers have faded fingerprints that result from handling tobacco dust and rolling them into tendu leaves. 
"Our fingerprints are not readable," says Jabina, another beedi worker in the same district. "We have to rub our fingers into the soil or against a door to make them legible."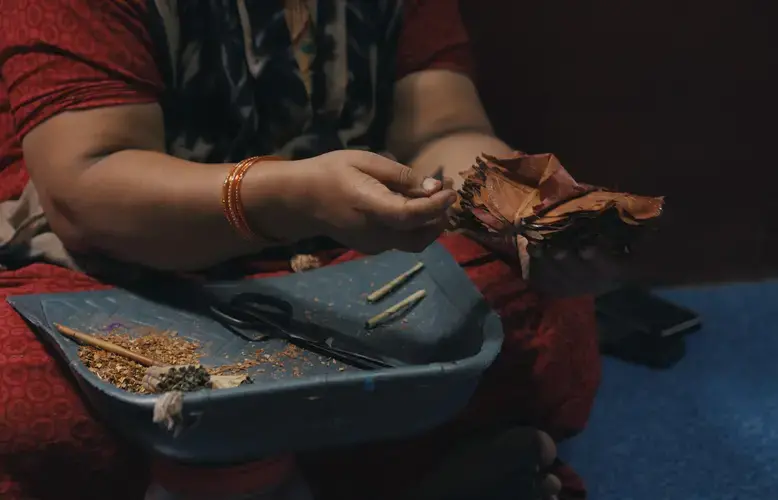 Continuous exposure to tobacco does more than fade their fingerprints; beedi workers are at an increased risk of aggravated tuberculosis, asthma, anemia, gyneocological difficulties, and other health issues. But in a time of rural employment crisis, many do not have the privilege to consider these health risks as a factor while deciding on livelihood. 
For a month of work, Shanaz makes only $6. "My helplessness makes this job a compulsion," she says. "None of our needs are fulfilled through this job." In 2012, the poverty line in India was re-established at $13.69 per month. Beedi workers are living with their families on a wage of approximately $4-$12 per month, surviving in perennial poverty. 
"The beedi industry is the only industry in the country where there is only a piece-rate. In every other industry you have both—you have a time-rate and piece-rate," says Dithhi Bhattacharya, director of Centre for Workers' Management (CWM), a nonprofit organization that advocates for workers' rights. Taking advantage of this lapse, the Beedi and Cigar Act established minimum wages for beedi and cigar workers at a 1,000 beedi rate, which varies with each state.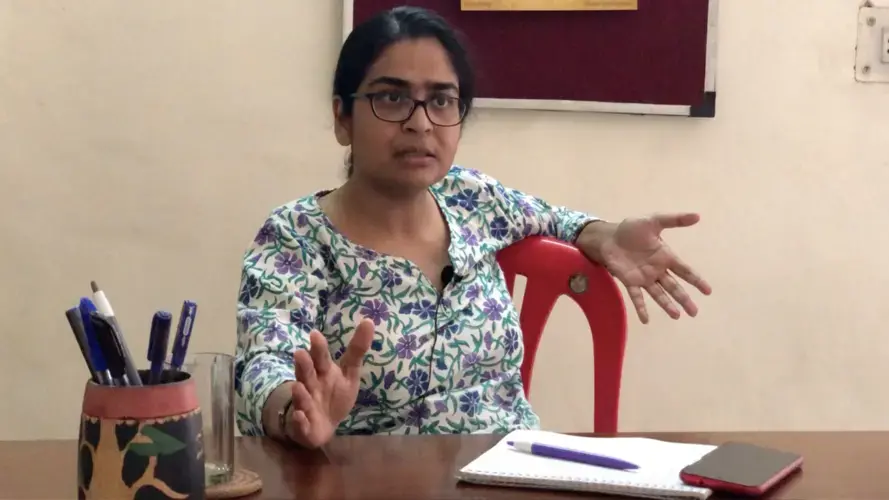 Bhattacharya explained how the industry decided to standardize a 1,000 beedi rate: "Some people were put in a closed room. People who were basically highly skilled men. They supposedly rolled 1,000 Beedis in eight hours. So, it was standardized. The cost is no longer the wage—it is the cost of the beedis you sell." 
In reality, not every worker can produce 1,000 beedis in a day, and the ones who do may take 10-12 hours.
With tendu leaves and tobacco dust resting on a jute tray in her lap, Shanaz rolls beedis as if it were second nature. When asked if she could make 1,000 beedis in a day, she pauses. "I make 400 beedis and that in itself requires me to work from 11 am to 9 or 10 pm." 
In the state of Karnataka, the minimum rate for 1,000 beedis is much more than in other states. Further north in Madhya Pradesh (MP), minimum wages for beedi workers are the lowest in the country: $1.28 for 1,000 beedis.
But the workers get much less than that.
Gyani Bairawat, a 45-year-old beedi worker residing in the Sagar district of MP, says, "I end up getting 9 cents in hand. Sometimes tendu leaves fall short and sometimes tobacco falls short. We get spoiled leaves, and then spoiled leaves make us fall short on the beedis we produce." She adds, "They segregate between good and bad beedis, after which, they still end up keeping both. We don't know what they do with them later. [For the bad ones], we get nothing." 
"Beedi workers go through double exploitation," says a public health advocate from a nonprofit organization in India who did not want to share her name. "The contractor sells the rejected beedis in the black market. Knowing that the contractor will take away all 1,000 beedis and pay them only for 800, the workers end up making 1,200 beedis. They do this to ensure that, at least, they get paid for 1,000 beedis." A study by Center for Workers' Management (CWM) mentions a similar case at the factory level. At the Shyam Beedi (SBW) factory, no commission or labor cost was paid for the rejected beedis, but they were retained by the factory, packaged, and sold as "Pintu Beedi" and "Gudiya Beedi"—brands that are also owned by SBW Udyog. 
The 14 beedi workers who were interviewed for this story also raised concerns that, in addition to not receiving even the low minimum wage, unregistered employees received far fewer benefits than those who were registered. 
To be a registered beedi worker in India, the beedi industry owner is required to issue an ID card of membership of the Beedi Welfare Board. This "beedi card" entitles a worker to free health check-ups, education scholarships for their children, and housing benefits. Shanaz is one of the workers who continues to roll beedis without a beedi card. "My beedi card was canceled because I asked them not to deduct my Provident Fund (PF)," she says, referring to a government retirement benefit. "We already get very little money and on deducting PF, we will get even less to sustain ourselves through the day." 
But a worker is only registered for a PF if they are a registered employee of the company. The study by CWM explains that, while PF is supposedly cut from the amount that unregistered workers receive, it doesn't necessarily mean it ever reaches the accounts of the workers. 
In the same study by CWM, a manager of a beedi industry says that to save on the cost of PF, bonuses, and other social security measures, a small manufacturer would pay beedi workers the minimum wage plus, for example, Rs (Indian Rupee) .5 more. 
When asked about PF deductions being fake, a sattedar (beedi contractor) in Madhya Pradesh, brushed aside the issue. "We or the beedi manufacturer write their name in PF only if they make 1,000-1,500 beedis in a day. Most of the payments are done in goodwill." 
While most workers have little choice but to stay, some are striving to move out of beedi-rolling, even if an alternative job would pay less. "The money was insufficient. They were paying me less," says Purnima, a former beedi worker who is currently working as an assistant in a dental college in Mangalore, "but as compared to beedi rolling, I am more satisfied with this job."
However, the shift hasn't been as satisfactory for another woman in Mangalore named Suchitra, who currently stitches clothes along with rolling beedis. Wearing a mustard-colored suit and sitting on a stool near her tailoring machine, she laughs and says, "When I was young, I would just help my mom with packing the beedis together with a thread. She wouldn't let me spoil the tendu leaves."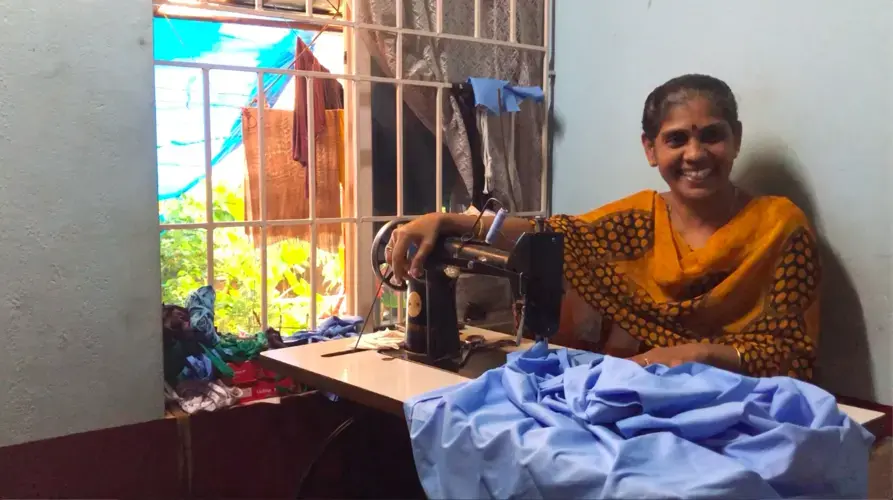 Later she enrolled in a tailoring course offered to registered beedi workers by the Pradhan Mantri Kaushal Vikas Yojana scheme. "I give equal amounts of time to both the jobs because I don't want to give up on my beedi card, and to keep my beedi card, I have to at least roll a certain number of beedis every week," Suchitra says. 
Twenty minutes from Suchitra's house, there stands a white single-story building in the middle of a lush green belt full of coconut trees. Here, between 10-15 beedi workers are taught stitching skills. One woman in a black suit smiles as she stitches near a window. Another woman with large eyeglasses—and the biggest grin in the room—holds up the beautiful blouse she has stitched for herself during an exam.
When asked about the training, one says, "The wage is less. And if needed at some point I can open my own shop or stitch my own clothes." 
However, Bhattacharya, the director of CWM, claims that entrepreneurship or skill development are not the answer. "We are looking at a rural employment crisis. The problem in every place is that there is no alternative. We have to look at it in a larger perspective. We cannot look at it as just beedis. Through entrepreneurship, you have passed on the buck of responsibility onto the workers themselves," says Bhattacharya. She asks, "After building skills, where are you going to get jobs?" 
In Ramnagara, a district in Karnataka, Haseena is one of the women who has been trained in tailoring but hasn't yet been able to make the complete shift from beedi work. The evening Muslim call to prayer syncs with the sunset as Haseena walks into her house and towards her machine with pride, sits on a stool, and says, "I earn more by stitching clothes than I earn by rolling beedis. However, I currently have a small machine which I had to buy on my own, and there isn't enough work around." 
Bhattacharya puts it this way: "How many tailors will you produce in one village? If there is one tailor, you might have work. If you create 20 tailors, nobody is going to get work. And there are 200 or even 2,000 beedi workers in that village."
In search of an alternative that works, Dr. Vishal Rao, an oncologist, ran a pilot in which he invested in an incense-stick machine and provided it to a beedi worker in Mangalore to see how much profit he could make. They observed that the former beedi worker made approximately $3 more in a week than he would have by rolling beedis. 
"We all talk about the plight of beedi workers and the problem," says Rao. "However, we need to emphasize the solution. Markets will have to innovate and come up with solutions. The biggest alternative a roller can get is a market assurance from another product."
While some workers continue to roll beedis or actively look for alternatives in MP and Karnataka, they say they don't want to see their children work in this sector. Jabina in Channapatna becomes emotional while talking about her children's future.  
"My kids wish to study and become something. Two of them have polio but my third kid wants to become a doctor." When asked if her daughter, who wants to become a doctor, scolds her for rolling beedis, she blushes and her eyes water. "Yes, she says, 'I am studying now, Ma. You don't have to roll beedis anymore."  
Shanaz tries to hold back her emotions as she says, "I am in distress right now, but I don't want my kids to suffer through the same." Every day, while rolling beedis with her faded fingerprints, she sits in the same corner of her green 8-by-8-foot house, and dreams of a future where her children live with an unfaded identity—an identity she feels can be built only on the privilege of choosing a livelihood.