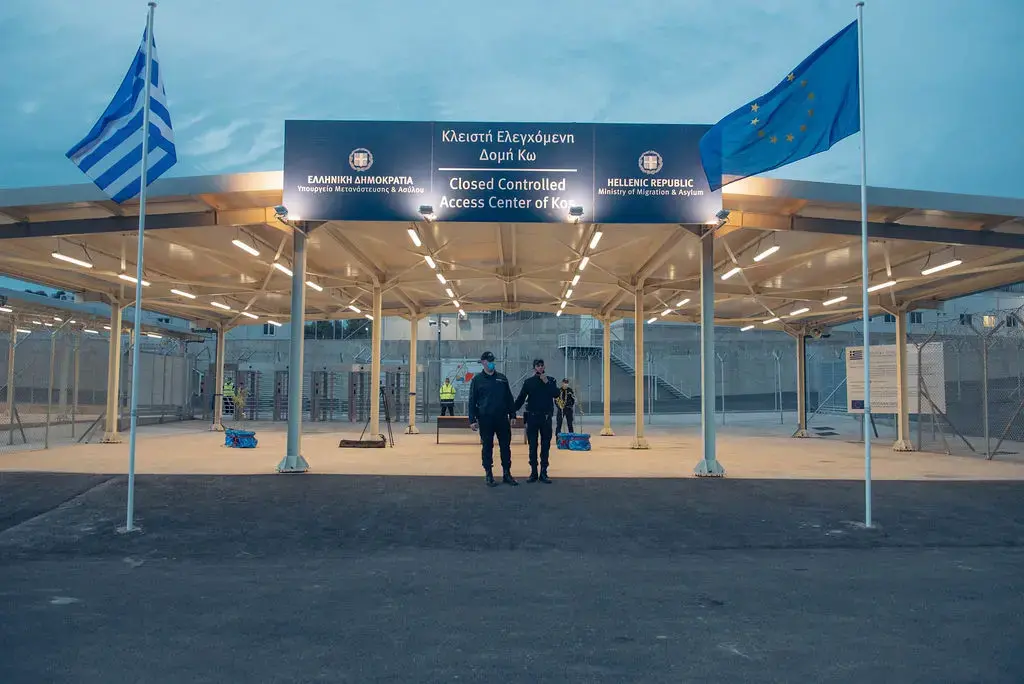 Internal EU documents show Greece's 'new generation' of refugee camps struggle to provide accommodations in line with asylum standards.
---
ATHENS, Greece—Three recently constructed, European Union-funded refugee camps on Greek Aegean islands – heralded by EU officials as a "new generation" of facilities with "improved" living conditions and asylum procedures – have struggled to deliver basic services and safeguards to even the most vulnerable asylum seekers, EU documents reveal.
In internal correspondence obtained by Al Jazeera through freedom of information requests, EU representatives overseeing operations at the facilities on Samos, Leros and Kos islands reported nearly daily struggles ranging from staff shortages delaying asylum procedures to allegations of sexual and other violence impacting children.
The "closed controlled access centres" were created to replace the shoddy tent cities that emerged after large numbers of asylum seekers arrived in Europe through the Greek isles beginning in 2015.
---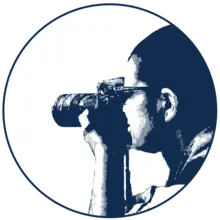 As a nonprofit journalism organization, we depend on your support to fund more than 170 reporting projects every year on critical global and local issues. Donate any amount today to become a Pulitzer Center Champion and receive exclusive benefits!
---
After a fire destroyed the overcrowded Moria camp on Lesbos in 2020, Athens and Brussels pledged to reform the asylum and migration management system and invested 276 million euros ($301m) of EU funds into five new camps.
The facilities opened thus far have been advertised as "model camps" for other governments.
The Samos camp has attracted dignitaries, including British and US officials, and a Moroccan delegation on a "study visit" this year.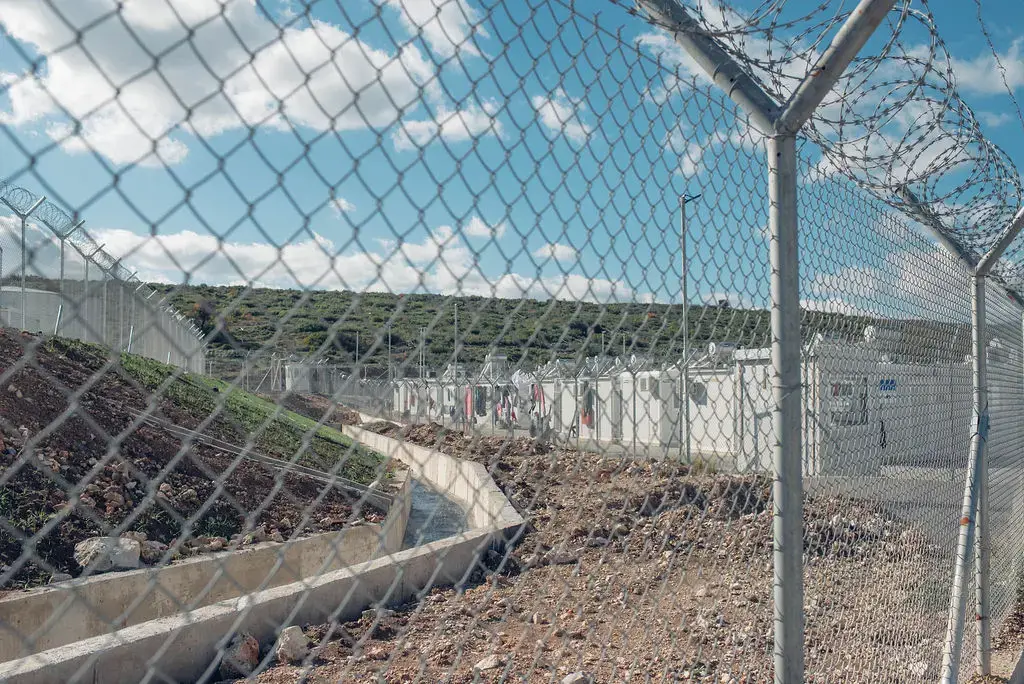 In collaboration with the Greek investigative newsroom Solomon, Al Jazeera reviewed dozens of weekly camp reports written by island-based representatives of the European Commission, Greece's partner and key funder in an experiment to bring the country's previously hellish camps in line with EU asylum standards.
The documents, which cover the period from March 2022 to February this year, offer a rare glimpse into how EU staffers internally discussed chronic issues at the camps while officials in Brussels and Athens praised the facilities.
"Have you visited the new camps on our islands? Have you been to Samos?" Greek Prime Minister Kyriakos Mitsotakis scolded a Dutch journalist during a now-infamous exchange at a November 2021 press conference.
"If you go to Samos, you will find an impeccable camp with impeccable conditions, … no comparison to what we had in the past," Mitsotakis said.
Now, as he faces a tough re-election fight in Greece's May 21 general election, Mitsotakis, whose centre-right New Democracy party has made a crackdown on irregular immigration a pillar of its election campaign, pointed to the Samos facility as an example of his administration's "migration management" successes.
"We have a modern and humane facility which is, first and foremost, safe," Mitsotakis said at a campaign event as side-by-side images of the old and new Samos camps were projected behind him.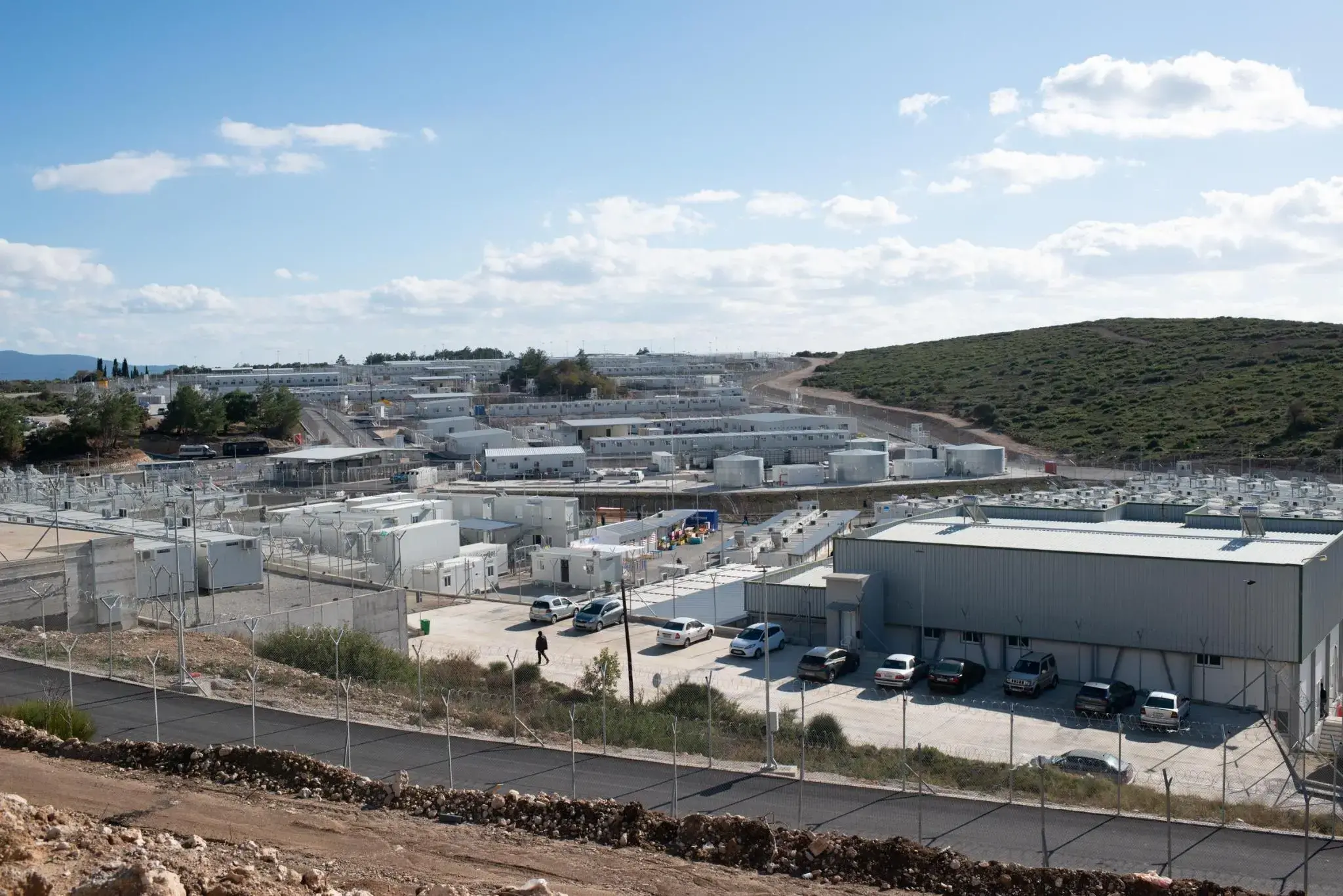 But in emails to Brussels, European Commission representatives detailed a slew of safety challenges despite heavy investments in high-tech surveillance equipment and security staff.
At the Samos camp, where security personnel have at points outnumbered residents, commission staffers warned for months of shortages in specialised caregivers for unaccompanied minors, who are placed in designated "safe zones" in the camps.
On Leros, the commission documented "almost daily problems" with "violence" and "vandalism" in the minors' accommodation as authorities scrambled to safeguard about 40 children left without caregivers when the contract of an NGO expired a year ago.
An apparent outbreak of scabies among the children had prevented the planned transfer of some to the Greek mainland, leading to an unusually large group living in the designated area.
Months later, the commission continued recording a "growing number" of unaccompanied minors "but no additional staff to take care of them".
Another commission report from Samos in June included allegations that a seven-year-old camp resident had been sexually assaulted and Greek police were investigating.
The Greek police did not respond to an Al Jazeera query.
Commission emails also raised concerns about a "tremendous gap" in interpreter services delaying "all procedures" from initial registrations to asylum interviews and frequently flagged problems caused by severely limited access to healthcare in the camps.
The lack of permanent doctors in the camps was described in emails as "a huge issue" leading to gaps in medical support for residents and delays in medical checks required to determine the age and vulnerability status of new arrivals who may qualify for special protections and procedures.
Lack of running water
The documents mentioned unsuccessful efforts to recruit permanent doctors to camps on the islands, where even long-established general hospitals have struggled to retain staff.
Some infrastructure and maintenance issues reported in the emails went unaddressed for weeks or months.
When a malfunctioning water pump left residents of the 43-million-euro ($47m) Samos camp with almost no running water for more than two weeks last year, the commission representative reported: "Until now the people were very calm and did not really complain, but now they are not so patient anymore and start complaining."
Frequent water cuts continued in April when Al Jazeera was reporting from Samos.
Civil society organisations have thoroughly documented subpar conditions and insufficient services in the camps. At times, Greek authorities have dismissed their grievances as politically motivated or fake news.
While acknowledging the new facilities offer improved housing conditions compared with their predecessors, some organisations have criticised the "prison-like" structures' remote locations, detention practices, and "disproportionate" surveillance and security measures.
In a letter this month, several NGOs urged authorities to shutter the Samos camp, citing the "undignified treatment" of unaccompanied minors and "further deterioration of conditions" at the facility.
"There is a stark contrast between the way these centres are publicly presented and … the reality people living in them face in practice," the Greek Council for Refugees and Oxfam wrote in a recent submission to the European ombudsman, concluding that the facilities "appear to exacerbate rather than mitigate" fundamental human rights concerns.
The ombudsman is investigating how the commission is ensuring fundamental rights are respected at Greece's EU-funded asylum and migrant facilities as part of an inquiry launched in July.
Contacted by Al Jazeera, the commission wrote that it has been "continuously monitoring developments through its staff deployed on the islands to ensure that EU-funded centres comply with reception standards".
"It is ultimately the responsibility of the Greek authorities to ensure that those standards are met," it added.
The Greek migration ministry did not respond to Al Jazeera's requests for comment.
RELATED ISSUES
RELATED INITIATIVES