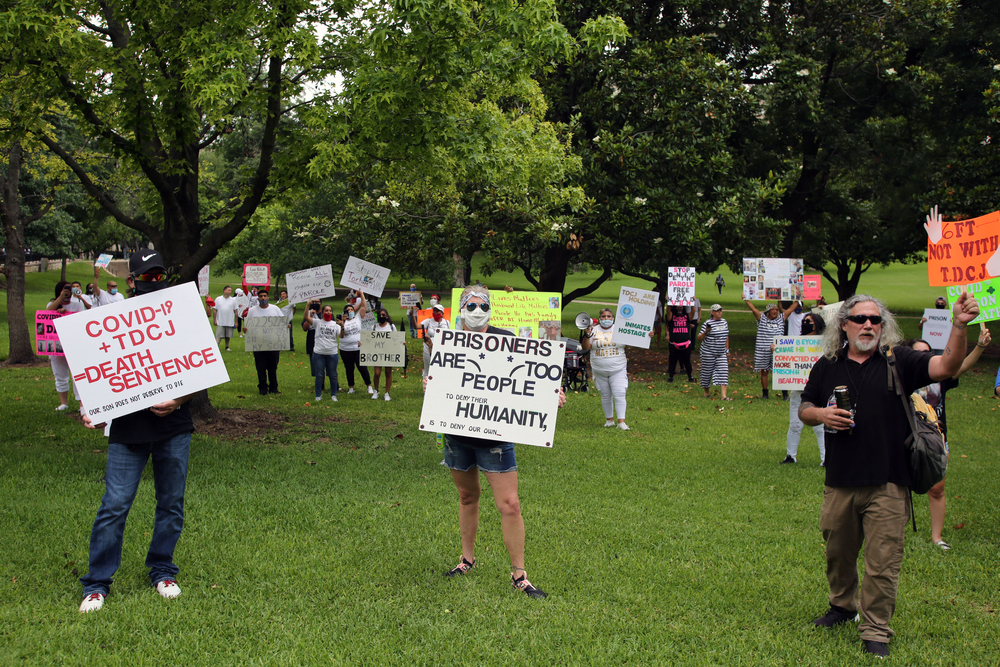 As 38 clinical trials seek tens of thousands of volunteers to receive doses of experimental vaccines, researchers are discussing how to find and recruit participants effectively and ethically. Some people who are especially vulnerable to COVID-19 have not been well represented in studies—or represented at all. Prisoners, for instance, have borne a heavy burden of COVID-19, with more than 125,000 U.S. prisoners infected, and more than 1000 dead. But prisoners have also been excluded from the trials out of concern that they might be coerced into participating or exploited if they do.
Now, some researchers argue that including prisoners in studies could offer outsize health benefits. Correctional facilities have experienced many COVID-19 outbreaks and are structurally unsuited to social distancing (among other precautions). And so, the researchers argue, like other people at high risk of catching the disease, prisoners should be allowed to participate in clinical trials. 
Science Insider spoke with George Annas, a lawyer and bioethicist at Boston University, whose research addresses ethics and human rights in clinical trials, and Lauren Brinkley-Rubinstein, a sociologist and epidemiologist at the University of North Carolina, Chapel Hill, who studies management of infectious disease and substance abuse in incarcerated people. Both have published about health and ethics in holding facilities during the pandemic: In July, Annas wrote in The New England Journal of Medicine about inhumane medical practices in immigrant detention centers and, and in August, Brinkley-Rubinstein and colleagues argued in JAMA that prisoners should be included in vaccine trials.
This interview has been edited for brevity and clarity.
Q: What clinical research has been done historically in correctional facilities? Has it been done well?
George Annas: The history is pretty dark. It's a history of research done without consent, without oversight, and without consequences. It starts in some respects with the Nazis, since Holocaust research—or pretend research, really—was done in prisoners to get scientific information for the German state. Another famous experience was John Charles Cutler's 1940s experiments in Guatemalan prisons. In those experiments, prisoners were deliberately infected with gonorrhea, syphilis, and chancroid.
Lauren Brinkley-Rubinstein: There are lots of instances of prisoners being intentionally infected with diseases in order to develop new drugs, including malaria and hepatitis C. Horrible things happened at San Quentin [State Prison], including giving prisoners experimental testicular transplants. I think dark is the right word.
Q: Is any COVID-19 vaccine research taking place in correctional facilities? Has anyone put forward serious proposals to do such research?
L.B.R.: There was some conversation at the federal level at the initiation of large vaccine trials to include people involved in some way with the criminal justice system. My colleagues and I had a couple of phone calls with people involved in running those trials to see if it was something they'd entertain. There was some openness to it. But ultimately, including incarcerated populations felt too cumbersome. Between the ethical risks and the operational obstacles to actually get the sites up and running, it would have required a lot of extra effort.
G.A.: Up until recently, there's really been no excuse to do research in these settings. But it's a strange and perhaps intriguing group to study, because they're almost definitely going to be exposed to the virus. So, it could give you answers you may not get if you trial the general population—who may not ever be exposed. That's why we're looking again. I'm not a big fan of prison research, but I am a big fan of science, so I think we should look at all these things again.
L.B.R.: Still, I think part of this conversation should be focused on people on probation or parole—the high-risk population that is criminal justice involved, but not presently incarcerated.
G.A.: Yeah. I'd be much more amenable to efforts to bring people on probation or parole into trials. They would be unshackled, literally, from some of the risks of exploitation we think about for prisoners who receive perks for "good" behavior and punishment for "bad" behavior.
Q: Could this kind of research actually benefit incarcerated people if they participate?
L.B.R.: It definitely could, assuming the vaccine works. Incarcerated people do have different risks, in terms of the barriers they face to getting certain elements of routine health care along with their potential to be exploited. But they also potentially would gain more from vaccination, given these settings are extreme amplifiers of infection.
G.A.: But the risk if an experimental vaccine doesn't work is that these individuals won't only be disappointed, but they'll feel they were lied to or exploited.
L.B.R.: Another big part about why understanding these contexts is important is that we do eventually want vaccines to be made available to these populations. But there are lots of implementation issues that are very particular to jails and prisons. How do we store the vaccines under potentially very specific conditions? How do we monitor patients for side effects after injections? How we manage any needed follow-up, like a booster shot? We need to get expertise to optimize these programs when vaccines are eventually deployed. I don't think that alone is justification to do a trial, but it is such a big part of vaccines being effective once they are approved. It's something we'll have to figure out.
Q: Could there be broader public health advantages for doing COVID-19 vaccine research in correctional facilities? Would experimental use of vaccines in correctional facilities benefit staff, neighboring communities, and more distant ones?
L.B.R.: If the experimental vaccines work, then the public health benefit of focusing vaccine resources—even during trials—on correctional facilities cannot be overemphasized. We've already seen that jail churn plays a tremendous role in community transmission.
G.A.: To me, it's a different experiment. You can't use community results to justify research on individuals. The risk-benefit analysis needs to come out right for the individual before they can consent to being in the trial.
Q: If such research is undertaken, how will we know whether ethical safeguards did enough to protect participants' rights?
G.A.: There probably is no replacement for asking the participants themselves. Did they feel exploited? Did they feel used? Did they feel fulfilled? Did they feel part of something bigger?
L.B.R.: This is really at the crux of the issue. We'd have to ask, but also to appoint oversight boards that have prisoner representation. And we'd have to adopt other safeguards to ensure we are doing things ethically.
Q: Would giving prisoners the option to participate in a vaccine trial set a precedent for future research? What about continuing to withhold access?
G.A.: I think the question of "if not now, when?" is a very good one. We have a worldwide pandemic with a giant prisoner population that's very susceptible to the disease and is dying from it. If we're not going to permit research in that circumstance, we're never going to permit it.
L.B.R.: Also, if we can figure out how to do this right—given the stakes right now—that could give back some element of power or respect that is otherwise not present in these places.
G.A.: It's a question of whether we treat prisoners as human beings with agency, who are allowed to participate in something for the public good.
L.B.R.: Our approach to experimentation in prisons has been very binary: a history of serious abuses of power when we have run trials, versus the decision to completely avoid including prisoners in trials. We have to ask ourselves whether there's a middle path.
G.A.: And considering a middle path, but then deciding it's too much work—that would be an extreme position, too.
Q: As the prospect of an approved vaccine nears, fierce debate surrounds who should receive it first. According to current Centers for Disease Control and Prevention guidance, prisoners are not considered separate from the general population, putting them last in line. In contrast, a draft proposal released this month by the National Academies of Sciences, Engineering, and Medicine said prisoners should get vaccinated after health care workers, but before the general population. Where do you think incarcerated people belong on the priority list?
L.B.R.: Based on the evidence have about outbreaks, incarcerated people should be at the top tier. There's a clear connection between what happens in these institutions and what happens in the community. When we have infections that spread in jails or prisons like wildfire, and staff going in and out and in and out, we're making COVID infection more likely everywhere. If the only thing you cared about was your own health, you would still make the decision to prioritize them.
G.A.: People at the highest risk should receive the treatment first. That includes prisoners. It's that simple, really.
---
COVID-19 Update: The connection between local and global issues–the Pulitzer Center's long standing mantra–has, sadly, never been more evident. We are uniquely positioned to serve the journalists, news media organizations, schools and universities we partner with by continuing to advance our core mission: enabling great journalism and education about underreported and systemic issues that resonate now–and continue to have relevance in times ahead. We believe that this is a moment for decisive action. Learn more about the steps we are taking.
RELATED ISSUES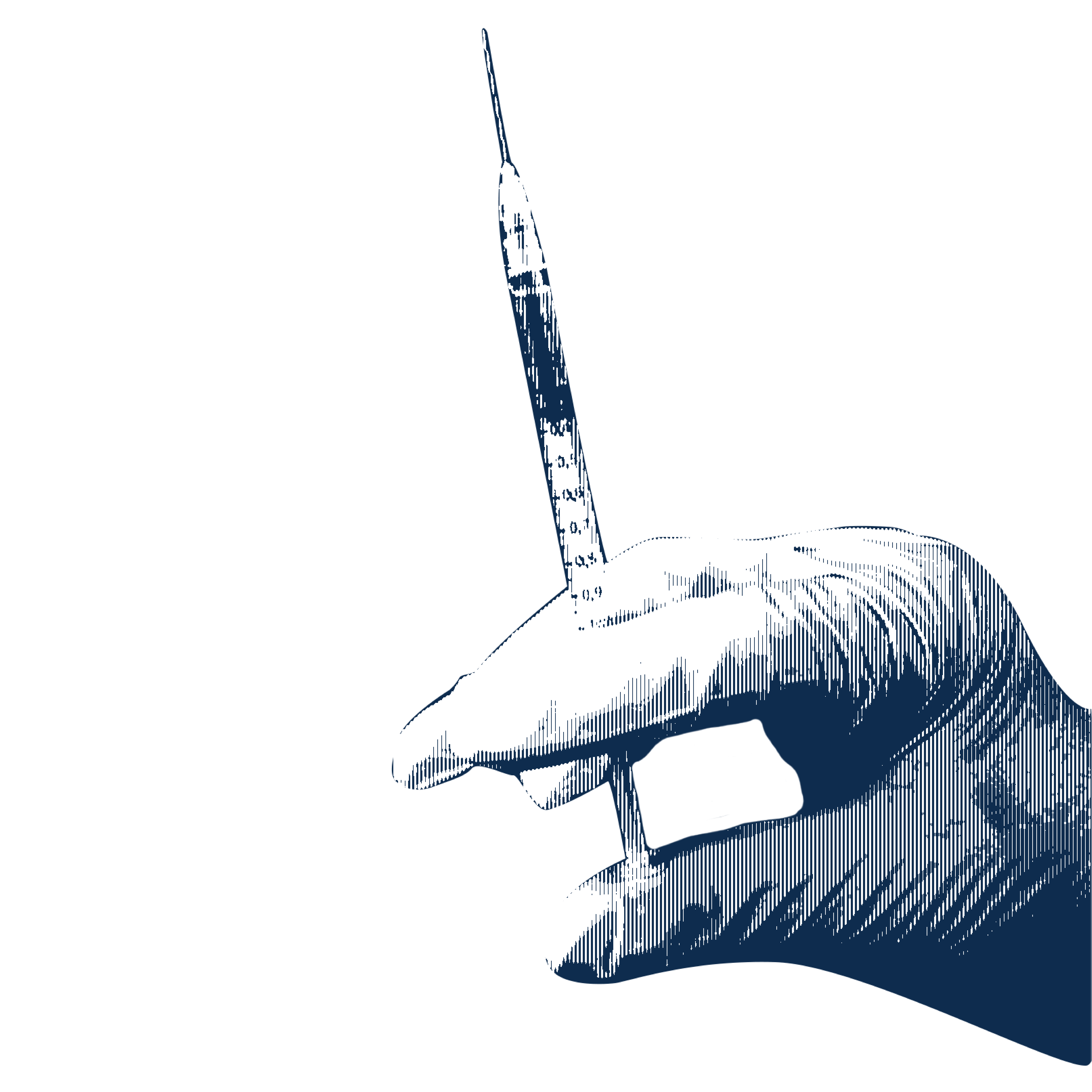 Health

COVID-19

Criminal Justice