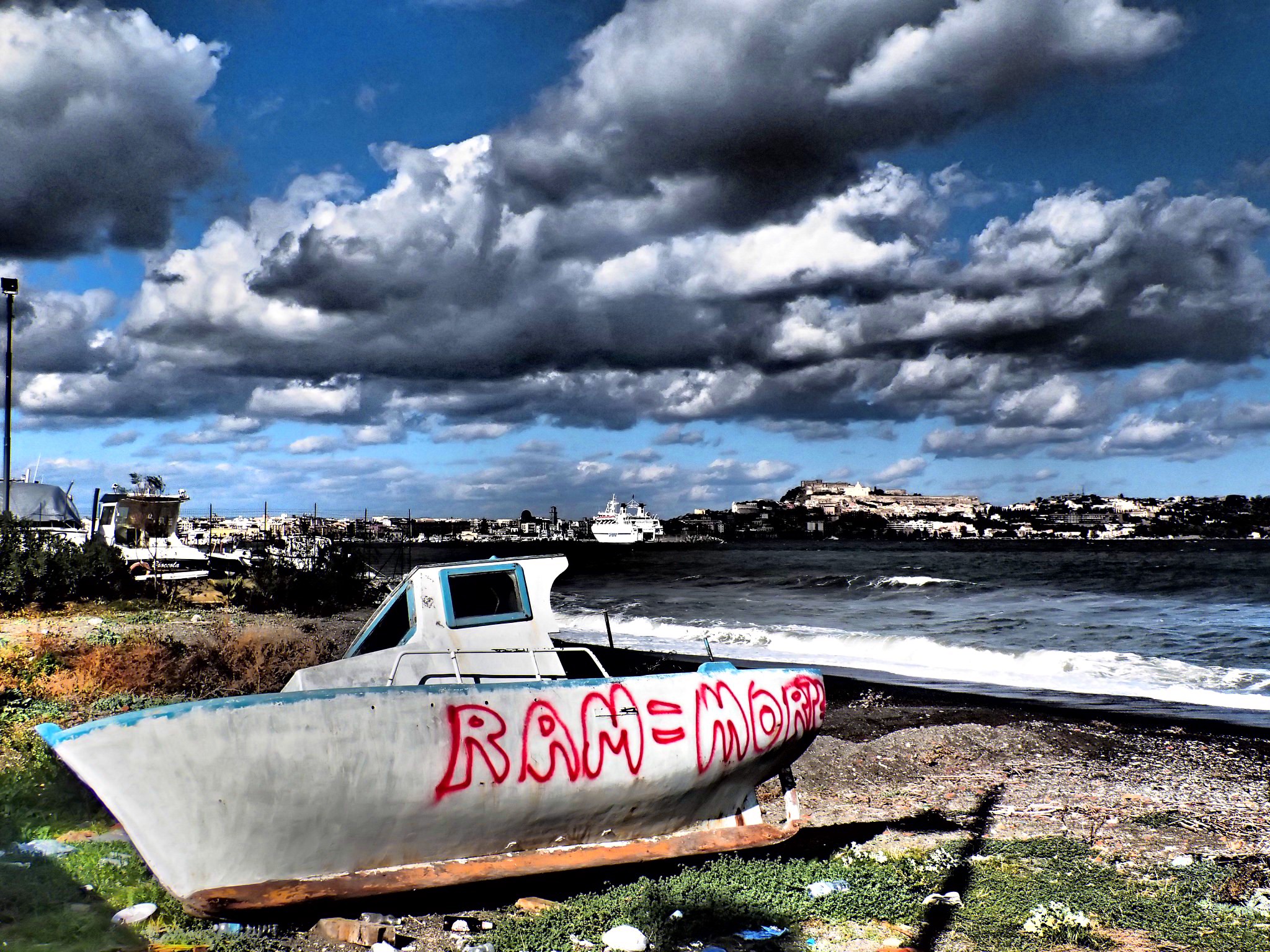 Alma* began her journey two years ago, before France increased controls on its border with Italy, before Brexit. Today the young Palestinian woman is among hundreds of people stuck in Ventimiglia, a seaside city on the Italian Riviera, a few kilometres from France.
"We have dreams to go to other countries. We don't want to stay here," she says, exasperated. After crossing Egypt, Libya and the Mediterranean to get here, Alma hopes to reach Belgium, where she has friends. "But the dream is to go to England."
Alma, 30, says she was caught by French police after crossing the border, and sent back to Italy. Yet she is determined to try again. "I will do many things to achieve my dream," she insists.
A short drive from the Riviera's beaches and casinos, Ventimiglia is a quieter city at the door to the Côte d'Azur. Streets dotted with small piazzas, hotels and family restaurants stretch along the coast on one side. On the other, there are rolling hills covered in olive trees.
For generations, the city has been a place of transit into and out of France. Jewish families in Italy used trails through the woods to leave the country in the 1930s.
More recently, thousands of people – primarily from Sudan, Eritrea and Ethiopia, but also from Somalia, Syria and Palestine – have come here after crossing Italy in the hope of reaching France. For many the goal is to get to Calais, and then to the UK. But the journey has become increasingly risky.
Last summer, France instituted heavier border controls. Italy, meanwhile, has chosen to remove informal encampments and transfer people from Ventimiglia to reception centres in southern Italy and Sardinia.
The result, according to humanitarian charities, is a strategy of deterrents and controls that has only "created stress and worsened conditions for people".
Some migrants still make it into France by following trails over the hills. Others pay smugglers, or passeurs, €150 (£129) to take them across the border. For most who come, staying in Ventimiglia is neither an option nor a desire.
In early August, more than 100 migrants broke through the border, fleeing over the rocks and through the sea to France, where they were chased by police. Those caught were put on buses and sent back to Italy.
Angelino Alfano, Italy's interior minister, has pledged that "Ventimiglia will not be our Calais," referring to the sprawling French camp known as "the Jungle".
Since March, at least 2,000 people have been removed from the area, caught after being returned to Italy by French police, or during raids on the city's streets.
Dozens of Italian activists, who had supported people at Ventimiglia's informal camps, have also received foglio di via – a controversial preventative policing tool that effectively banishes them from the city for several years.
This month, an ordinance forbidding members of the public from giving food and water to migrants was reinstated. It was introduced last summer but had been revoked in the spring.
In an industrial area several kilometres from the town centre, a heavily policed camp run by the Italian Red Cross is tucked underneath an overpass and surrounded by fences. It is a men-only camp.
From the outside, it looks more like a detention centre than a humanitarian reception point.
As many as 600 men eat and sleep here daily – about twice as many as the number of beds available in the camp's metal containers. Blue camp beds are laid outside for the overflow. People who enter the camp are issued passes with barcodes that expire after seven days.
Women and children are housed in St Anthony's church, in the city. Before the Red Cross camp opened in July, as many as 1,000 people evicted from informal camps were sheltered at the church, assisted by the Catholic charity Caritas. Now, only women and children are allowed to sleep there. Husbands and fathers may visit during the day.
Tommaso Fabbri, head of mission for Médecins Sans Frontières (MSF) in Italy, says the situation at Ventimiglia is "a sign that Europe's response [to the migrant crisis] is completely failing – not only to meet humanitarian and medical needs, but also because it is itself impacting negatively on peoples' health and lives".
"It was an irresponsible decision to close the border … [which] has created stress and worsened conditions for people," says Fabbri. "New routes are often much more dangerous," he adds.
Europe's investments in "deterrents and control measures" is the wrong strategy, he says. "We must move away from a fortress approach and to a reception approach that responds to the needs of people, their health, their mental health."
Before the Red Cross camp opened, Maurizio Mauro, head of the Ventimiglia branch of Caritas, says, he used to see people coming back from the French border with injuries "either because they fell while running, breaking their ankles or their legs, or other cases of people with signs of beatings".
"This year at least half of the people that arrived [in Italy] have then tried to leave, because they have different destinations, families to reach, friends … it's obvious that not all of them want to remain in Italy," Mauro adds, estimating that as many as 20,000 people have passed through Ventimiglia over the past year.
He says the Dublin regulation, which requires migrants to claim asylum in the first country they reach, is a major problem.
Across northern Italy, thousands of people have been blocked at the country's borders with France, Switzerland and Austria as these states have increased controls to keep people out.
Two weeks ago, Amnesty International sounded the alarm about rising numbers of stranded people – including unaccompanied minors – in Como, on the border with Switzerland, where hundreds have camped out at the city's main train station.
On 14 August, an open letter from migrants requesting "a humanitarian corridor to legally cross the border and be reunited with family and friends" was circulated in Como.
"To get to Europe we had to go through horrific situations, cross deserts, mountains, forests, roads and prisons, and finally cross the Mediterranean Sea … For this we are still suffering: so much pain, nightmares, loss and sad memories," read the letter.
"We are starting to lose hope and patience … Here, on the Swiss border, we continue to suffer and do not yet know how long this situation will last."
The tension in Ventimiglia is almost palpable. On a sunny August morning, two buses full of people being removed from the city rumbled down the road in a police escort towards the motorway to Genoa.
Last week, 48 Sudanese migrants were reportedly deported from Italy after having been stopped at Ventimiglia – despite concerns from human rights advocates about what treatment they might receive in Sudan.
Enrico Ioculano, mayor of Ventimiglia, says even the Red Cross camp "has a limited life span", though it will probably exist until the end of next year. "Keep in mind that all of that area is intended for development and it is unthinkable to keep that centre as it is," he says.
And yet still people will come, and still they will try to leave. "Everyone here has a dream," explains Naima*, a 16-year-old girl from Eritrea. "If people knew about us, would they help us?" she asks. The question sounds rhetorical, as if she already knows the answer.
*Names have been changed to protect identities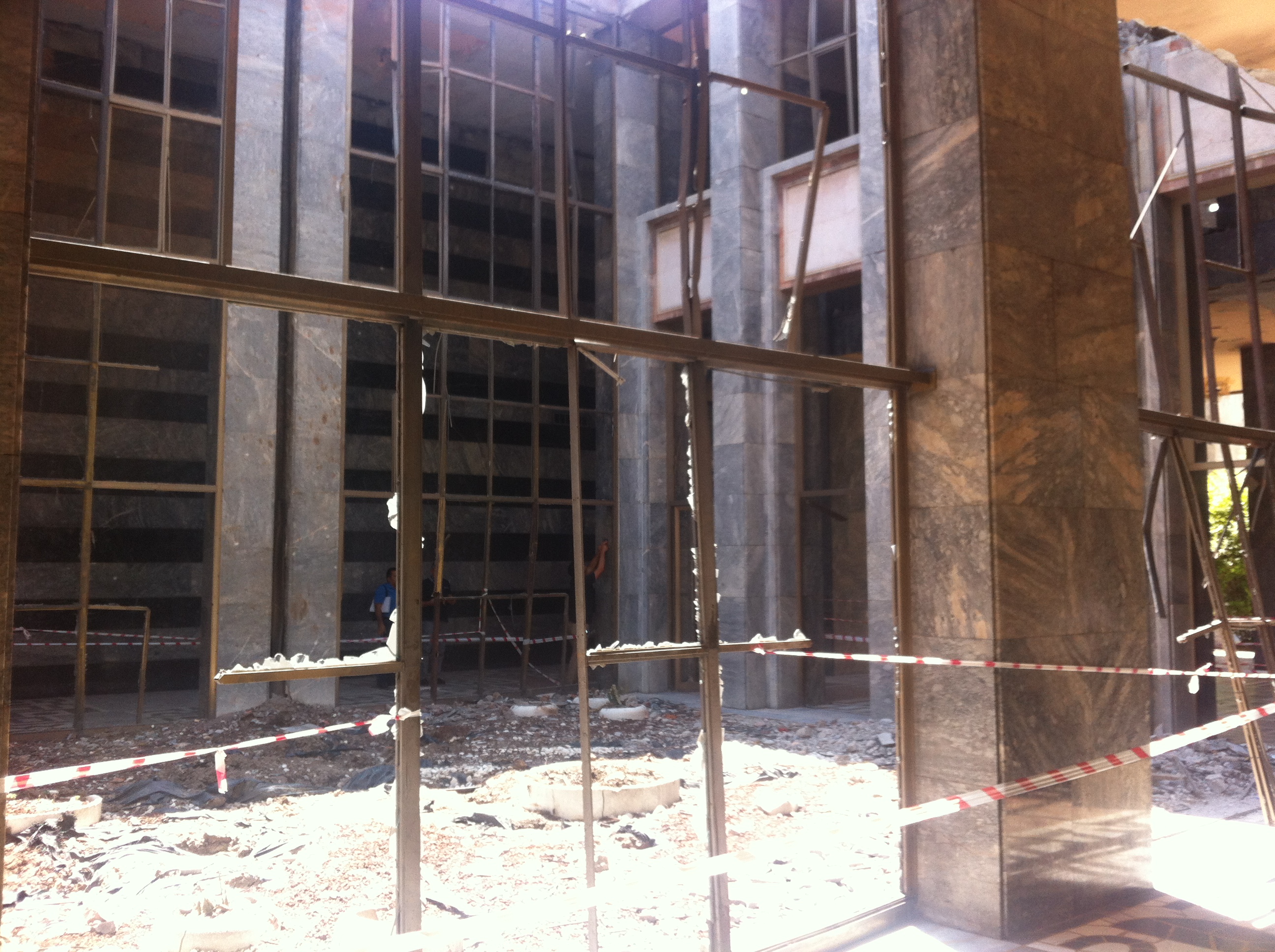 The thwarted Turkish coup of July 15, 2016, will have long-term repercussions. The man who was most...
RELATED ISSUES