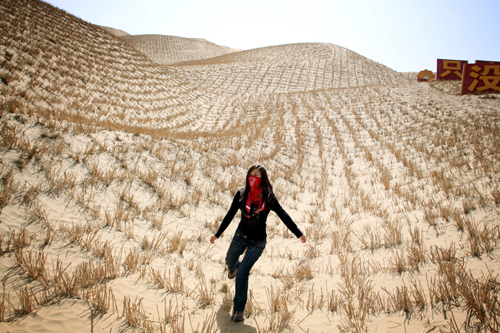 I returned from my six weeks of travel with about 2,500 images; I have never been a prolific shooter, probably because I started out shooting slide film and knowing the cost of each frame. Throughout my trip, I made a point of downloading and categorizing my images as I made them. To keep all the files in order, I created folders for each location I visited with RAW and JPEG sub-folders.

Since I was traveling for such a long time, I knew it was imperative to keep on top of my images so I didn't face a nightmare editing session when I returned home. My organizational efforts also allowed me to keep track of where I was with the story, making edits in the evenings, following how my narrative was developing.

The Pulitzer Center on Crisis Reporting, which funded this project, asked me to write weekly blog posts about my travel experiences. This discipline helped me enormously because it made me stop and think about the importance of each stage of my trip. This further helped me keep track of my narrative and helped me stay focused on the main themes I wanted to explore through the work.

On my return to my home in Beijing, I found that my meticulous filing in the field meant my editing was half done already. I could go straight to post-processing the images and then seriously think about edits for publishing outlets.

My first outlet was the Pulitzer Center, which had first rights on the work since they had commissioned it. For Pulitzer I created the multimedia presentation above, presenting each body of work as 'chapters' within the larger story of China's desertification. Producing a multimedia presentation was one of the stipulations for my grant, and I had complete freedom in its creation. The presentation is nearly 15 minutes and contains more than 100 photos, many more than I would send to a magazine, for example. When approaching magazines, I edit down to a tight 20-to-30 images.

In order to give this work the best possible chance of being picked up, I approached magazines before I left, informing them of my upcoming trip. Once I returned and the images were ready, I re-contacted them in order to gauge their interest. My work is also distributed by a number of agencies, which also contacted clients before and after my trip. I think this approach was key in gauging who was seriously interested in the story.

So far, my images have appeared more in the Chinese press than in the Western press, which isn't a bad thing — I was very keen to bring this story to the Chinese public. I was also invited to have a 50-print exhibition recently at the International Conference on Science & Technology for Desertification Control in Inner Mongolia, a meeting of some 300 scientists and experts in the field. This was a wonderful opportunity to provide a new visual awareness of this issue to people who are directly involved in addressing it.

My next plan is to create a book of this work for Pulitzer. I am now approaching publishers to gauge their interest in the work. I hope the distribution of this project will continue, in print, online, and in exhibition form. Desertification is a serious global issue that is not fully appreciated or understood by either the Chinese or the international public. Through my photography, I hope I can do my part to help change that.
RELATED ISSUES