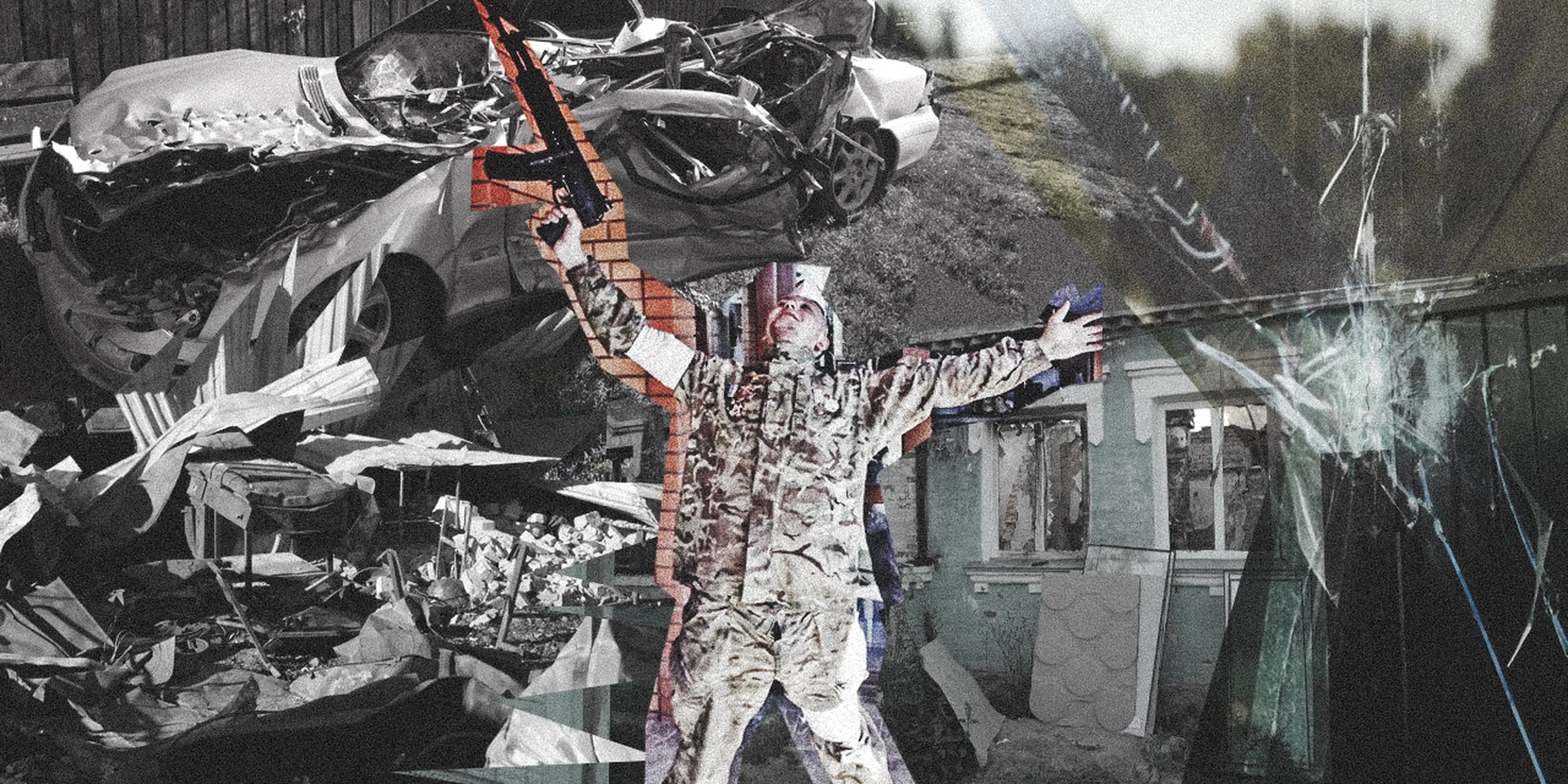 From late February to early April, the village of Andriivka northwest of Kyiv was controlled by the Russian military. When the Russians retreated, they left hundreds of destroyed and looted houses, over a dozen bodies — and 25 photographs on a smartphone they had taken from a local. Important Stories reporter Ekaterina Fomina went to Kyiv Region to reconstruct the details of the crimes committed there, speak to the relatives of the victims, and identify the Russian soldiers involved in the killings and looting. 
Warning: The following video includes profanity.
"They took everything from people." Robbing and looting
"We are are looking for the head Banderite [derogatory term for Ukrainian nationalists], the one with the burr in his speech," the Russian soldiers told Leonіd and Tatiana Udod as they stepped out of their BTR armored vehicle near the Udods' house in the village of Andriivka in Makariv District, Kyiv Region. Russian troops had taken Andriivka, along with many other villages and towns northwest of Kyiv, on February 27 — and stayed there until April. 
"Everyone in the village jokingly called my husband a Banderite," Tatiana Udod tells me. "This nickname somehow stuck, even though he is not really a nationalist. He is just from Western Ukraine." 
Tatiana's husband, 76-year-old Leonіd, went out to meet the Russians. 
"Guys, the only 'Banderite' here is me," he said, his speech similarly burred. 
"No, you are of the wrong age!" the soldiers replied with disappointment. 
However, the soldiers did confiscate Udod's cheap phone during their first search (there were more to come). The elderly couple got Leonid's phone back only in May: A woman from the village found the phone among her own belongings and brought it to the humanitarian aid distribution point. When Leonid retrieved his phone, he found a surprise inside: 25 photographs showing four Russian soldiers posing with weapons, a smoking pipe, and medals on their chests. 
Important Stories identified the soldiers in the photos: They were Daniil Frolkin, Dmitry Danilov, Ruslan Glotov, and Ivan Shepelenko from Russia's 64th Motorized Rifle Brigade. Many locals from Andriivka told me they recognized the soldiers in the photos. According to the villagers, they may have been involved in robberies, looting, and even murders.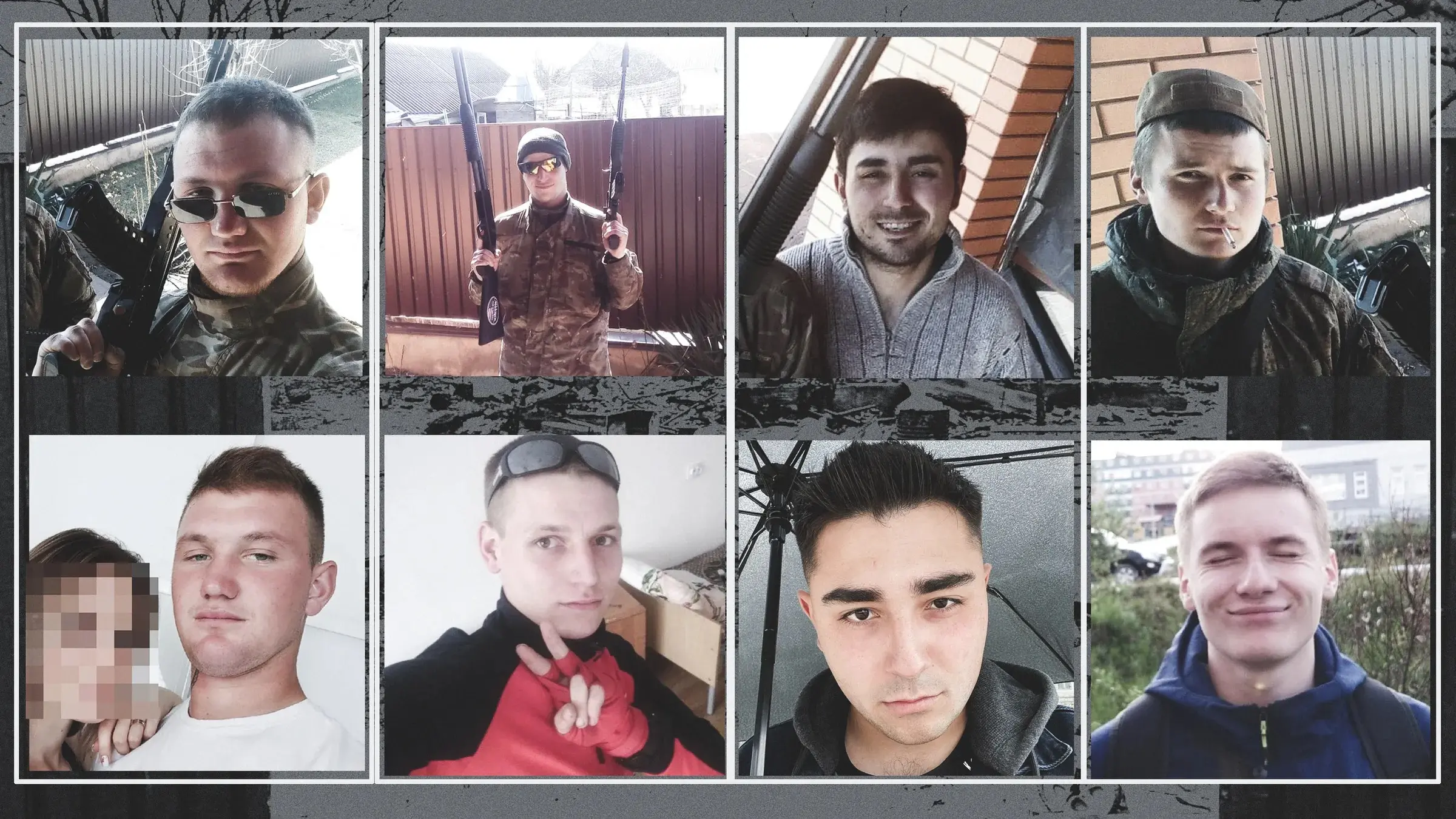 WHAT WE LEARNED FROM OPEN SOURCES ABOUT THE SOLDIERS IN THE PHOTOS
Daniil Frolkin, the red-haired soldier seen in the photos with a smoking pipe and then with medals, recently turned 21. He is from Altai Region in eastern Russia. Frolkin signed a contract to join the Army when he was 18. He was assigned to be a driver and mechanic in the 64th Motorized Rifle Brigade (military unit No 51460). Apparently, Frolkin's family situation was problematic: In 2012, when Daniil was 11, local child protection services issued a warning to his mother, Irina, for child neglect. The same year, she was fined for public intoxication and violating animal care regulations. She was on the police preventive surveillance list. A year before Daniil was born, Irina was tried for criminally misusing funds. On January 24, Irina posted a photograph of her son on the Odnoklassniki social network, writing, "I miss you so much, stay safe, son!" Apparently, Ukrainian users came to her page to leave comments about her son. The 47-year-old women deleted the comments, but her answers remained on the page: "Prepare a body bag, you Nazi b---ard! If you are so bold, go to war, not froth at your screen, shut your trap. Our boys owned you!", "I gave birth to a hero, it's your mother who birthed a b---ard. Shut up already, scumbag, go and prove you are a man, not a f--." Irina has continued liking patriotic pictures that wish for mothers to "see their sons come home."
The tall, blond soldier wearing sunglasses standing next to Frolkin in the photos is Dmitry Danilov, also 21 years old. He posed with a weapon that likely wasn't the one issued to him. In one of the photos, he is holding a US-made MOSSBERG Maverick 88 shotgun, possibly seized from locals. Dmitry is from the town of Svobodny, Amur Region in the Russian Far East. He is a sniper in Unit 51460 along with Frolkin. The phone number that is used by Daniil's wife, Yulia, was saved by one of his contacts as "Sniper company." Dmitry's status on Vkontakte social network reads, "Don't be offended, those who did me wrong, that I gaze like a wolf at you. I've loved everyone for too long. Thank you, b---ards. I've learned not to ..."
Yet another soldier seen in the photographs on the stolen phone is Ruslan Glotov. Ruslan is 20 years old, and is assigned to Unit 51460 as a driver. According to TikTok, Ruslan has a 38-year-old girlfriend who was waiting for him to come back from the war and painted her nails in camouflage colors with the letter Z [a symbol of Russia's invasion of Ukraine] to support her boyfriend.
The fourth person in the photos is Ivan Shepelenko. We know the least about him. He just turned 21, he is from Anadyr in the Chukotka Autonomous Region. His mother may be a retired policewoman. She used to work in the convict convoy service. 
I also found the place in Andriivka where the Russian soldiers took their photos: the house and yard of Anatoliy Danylenko. On March 13, the Danylenko family (Anatoliy himself, his wife, and his 95-year-old father-in-law) were forced to leave the house "with a few hours' notice." 
"They told us to be off before morning. We packed our things, and at 4 in the afternoon they threw us out," recalls Anatoliy. "When we were leaving, my father-in-law told the Russian soldier: 'I fought so that your mother could give birth to you, and look at you now ...' "
Anatoliy's father-in-law, Petro Efremovych Kravchenko, fought in World War 2 and later worked in the Main Intelligence Directorate of the Ministry of Defence of Ukraine. He survived the Russian occupation and died on May 29. It is his medals that Russian soldier Daniil Frolkin is wearing in the photos from the stolen phone. Danylenko says that after the Russians left, his father-in-law's medals had disappeared.
Along with the medals, there were two TV sets, a microwave, an electric oven, and cat food, which also disappeared from the house. There were bullet holes in the ceiling of Anatoliy's two-storey brick house, which he had been building for the past 15 years. Maroon red splatters were left on the kitchen wall. Anatoliy believes the occupiers spilled around his cherry-infused vodka when they opened it. 
We go to the shed. Anatoliy shakes damp clothes out of a tattered sugar bag: a moss green "Russian Army" shirt, camo pants, black trousers, army boots, dirty socks, and worn Calvin Klein underpants. In one pocket of the pants there are Velcro patches, both with the last name "Frolkin" on them. The Russians ditched their uniforms when they were no longer useable and changed into the Danylenkos' clothes: In one photo, Ruslan Glotov is wearing Anatoliy's sweater.
Apart from the dirty clothes, Anatoliy also found a lot of ammunition casings on his lawn, and on his table there was a sticky note that read, "We did not want war. 14.03."
Everyone in Andriivka faced robbing, looting, or violence from the Russian soldiers one way or the other. They took food, household appliances, vehicles, and alcohol. The Udod family had not only Leonid's phone taken from them, but also the car that the elderly couple wanted to use to leave the village.
"I went out to meet them. 'Hey, old man,' one of them said. 'Do you have a DVD player?' What would I tell them, 'No'? There were ten of them."
"They told me, 'You should have left earlier.' The ginger one was standing here, such a nasty guy. He said, 'We came to fight Zelenskyy and the Nazis.' I said, 'But we aren't Nazis.' He gave me this weird look. And that was it, they took our car," recalls Tatiana Udod.
She recognized the "ginger one" in the photos on her husband's phone. It was Daniil Frolkin.
After that, the villagers often saw the Udods' old grey Lada in the streets of Andriivka. Several locals say that they saw the soldiers use the car to transport men who later were killed or went missing. After the Russian soldiers left Andriivka, Tatiana and Leonid found their car at the outskirts of the village. It was "completely trashed." The dented car is now parked in their yard.
Andriivka-born Tatiana Tkachenko recalls that the Russians used other vehicles along with the Udods' car. One of the soldiers, she says, drove around the village on someone's red scooter and once even offered to give her a ride. Others once went to ride around the village in an SUV they took from the locals and drove it into the wall of a house. One of the soldiers hurt his leg in the crash and was limping the next day. Tatiana immediately recognizes Dmitry Danilov in the photos from Leonid Udod's phone as the driver of the red scooter. 
I show her the photographs of other soldiers of the 64th Motorized Rifle Brigade who we found on social media, thanks to a list published by Ukrainian intelligence. She recognizes Aleksandr Chiryasov — it was he, she says, who drove around the village in the SUV. Chiryasov is absent from the Andriivka photographs, but his name is on the list of soldiers from the 64th Brigade. 
Apart from food and vehicles, the occupiers soon started seizing things that were far from basic necessities. The Udods' neighbors, a family of doctors, managed to leave before the Russians arrived. Their house became a popular place for the soldiers. As Leonid, to whom the neighbors left the keys, watched, they "confiscated" two scooters, a bicycle, a chainsaw, a laptop, and also alcohol and candy, gifted to the doctors by their grateful patients.
Ivan and Valentyna, an elderly couple living on Shevchenko Street in Andriivka, recall how the soldiers once came to them with an unusual request.
"About ten guys came up," Ivan tells me. "I went out to meet them. 'Hey, old man,' one of them said. 'Do you have a DVD player?' What would I tell them, 'No'? There were ten of them. I tell my wife, 'Bring it out.' 'I will pay you money or give it back,' he says. I say, 'No need.' I know what he means by money, he'll take out the money and then he'll put a bullet in my head." 
Ivan and Valentyna say they tried not to talk back to the soldiers because they had their sick five-year-old granddaughter with them under occupation. Not long before the war, her parents took her to the country so that she could breathe some fresh air and get better.
I show them the photos of the four soldiers of the 64th Brigade. Ivan recognizes the tall guy posing with weapons as the one who took his DVD player. This is Dmitry Danilov. Other villagers from Andriivka who also recognized Dmitry in the photos recall that his comrades addressed him as "Sniper."
"They [the Russian soldiers] took everything from people here," recalls Nadezhda Savran from Melya Street, Andriivka's main street. "Vovka, our neighbor, had a saw to cut firewood — it was foreign-made, small, neat. Later I saw one of them walking around and whirring.
"Vovka", or Volodymyr Pozharnykov, was shot by Russian soldiers during the occupation — just like Nadiya Savran's son Ihor.
During and after the occupation, 13 dead bodies with bullet wounds were found in Andriivka, home to about 1,5 thousand people before the war. The Russian soldiers may have been involved in all of the 13 killings. According to the locals, they shot people in the village without trial, sometimes even without taking them into custody or interrogating them.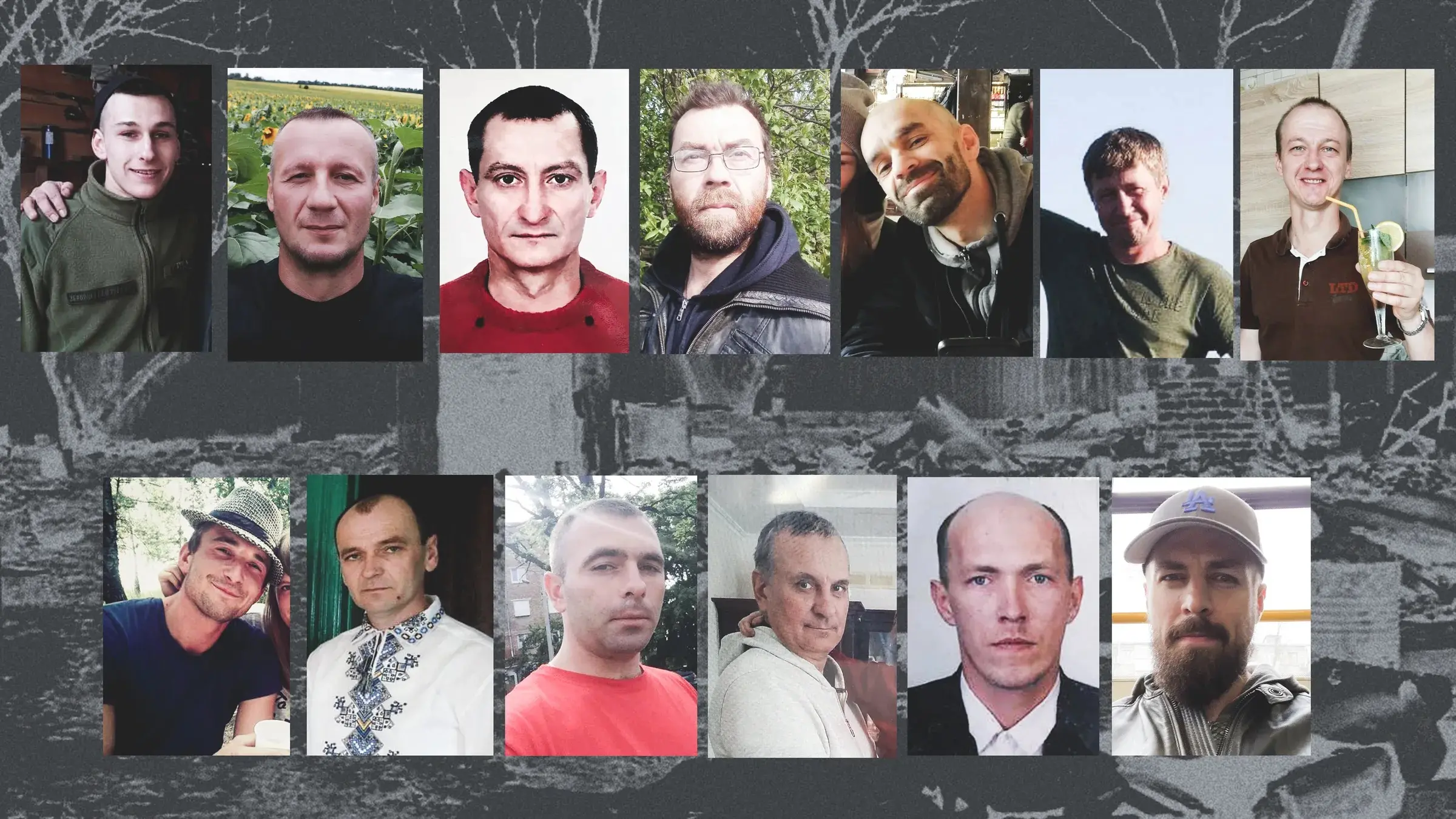 I managed to speak with the relatives and acquaintances of the majority of the civilians killed in Andriivka and determine the circumstances of their deaths.
"They waved dollar bills around, so we shot them." The killings
In late February, when Russian military vehicles were only just entering Ukrainian villages, a tank with the letter V painted on its side veered off the road and drove into a fence behind a bus stop on Melya Street. 
"The Russians got out and started shooting at my house with an assault rifle. They also told me then, 'If we find that you took something from our tank, we will shoot you, your whole family, even the granddaughter,'" Vasyl, a villager, tells me. His house is right on Melya Street. But the Russians' threats did not stop Vasyl. 
"I took three sets of cartridges out of it and hid them. Saved someone's life. Others broke the night vision device, rendered it inoperative, still others tore the wiring, smashed the batteries so that it [the tank] wouldn't work. So that way we did something good."
Vasyl says that when he stole the cartridges he buried them in the ground under the duck trough in his yard. 
"They did not think to look there. The ducks, you know, s--- there, so it's quite unpleasant. They did find other things with others who were near the tank. They said, 'The neighbors saw you crawling around on the tank.' " 
The soldiers probably suspected Ihor Yermakov, who lived nearby, also on Melya Street, of the same kind of sabotage. It is not known if he approached the tank. Now the foundation and a few half-collapsed walls are all that remains of the Yermakov house. Their blue gate with swans painted on it is riddled with shrapnel markings. One of the swans is shot right through. Ihor's body was found a minute's walk from there.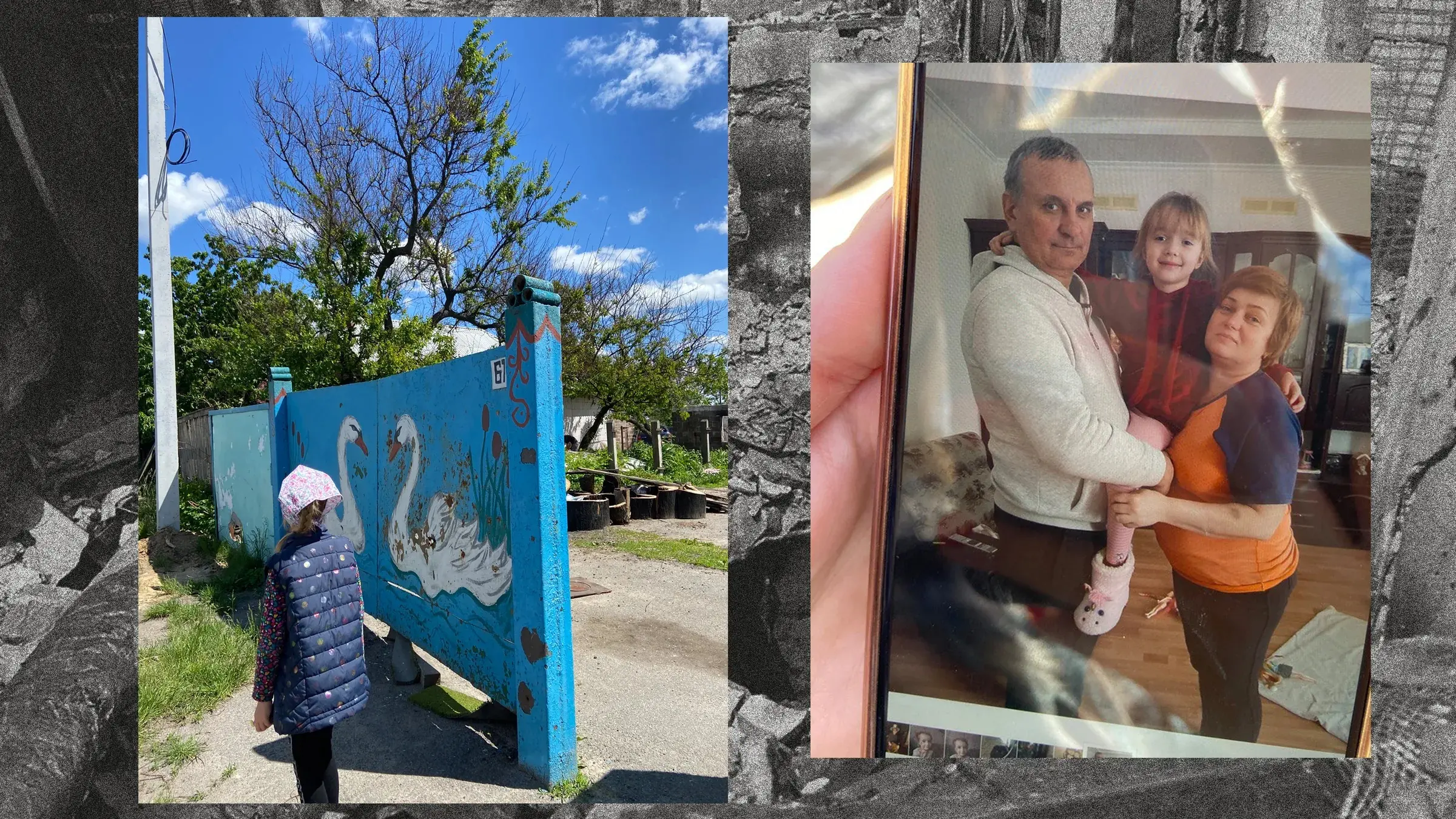 On March 2, the Russians started shooting at the blue gate and a tank drove into the yard.
"They broke the window here and then they started shooting at the doors," recalls Tatiana, Ihor Yermakov's widow. "Two got in through the window, then two more went in through the door. They said [to Ihor], 'You [are ordered] to report to the commander.' I asked, 'Can I go too?' 'No, stay here, understood?' They led him out, and I never saw him again."
Tatiana could not leave the house until the evening of March 2 because the lock was jammed on the door that the Russians had shot at. When she finally crawled out through the window, she went down on her knees before a soldier who stood guard outside.
"By God, tell me, is he alive?"
"They are talking to him, he is alive, go back."
News of Ihor arrived only two days later. On March 4, a soldier came up to Tatiana and said, "Go look, isn't this your husband by the power transformer?" Tatiana and her sister ran to the place and found Ihor shot, his hands tied behind his back.
"He had no face at all: he was all blue, his head cracked. Then they also shot him in the back of the head," recalls Tatiana. She buried her husband right in the garden by her house. After the Russian troops left, they managed to exhume Ihor and rebury him at the cemetery. Tatiana believes Ihor could have been killed for photographs of Russian military vehicles on his phone.
On March 13, the house was also gone, destroyed by a shell. The fire burned not only the family's belongings, but also almost all the photos of the couple, who had lived happily together for 24 years. The Yermakovs' phones were taken by the Russian soldiers. Several photos from before the war remain only on their daughter's phone. In one, Ihor and Tatiana are holding their happy granddaughter in their hands.
"You know, we try not to talk about it so as not to trouble each other. But I do know this has to be told." As she speaks of her husband, Tatiana keeps fiddling with her shawl and holding back tears. "It's like ashes deep in my soul."
"They tied his hands, shot through his legs while his hands were tied, then [shot] his shoulder, and then the head. Five casings were found there."
On the day Tatiana found her husband's body, Russian soldiers came to the Ishchenko family's house on Peremohy Street, which intersects with Melya Street. At 10:30 AM, they took the 23-year-old Anton Ishchenko away to an unknown location. 
"They said they took him for two hours. Night comes — he isn't back, day comes — still not back ...," cries Petro, Anton's grandfather. 
The date of death on Ishchenko's grave is March 6. No one knows why they took and killed the young man. But on his body, like on Ihor Yermakov's body, there were not only bullet wounds but also other markings of violence. 
A week after Ihor Yermakov was killed and Anton Ishchenko went missing, on March 12, two men were shot on Sloboda Street in Andriivka. Vadym Hanyuk and Vitaliy Kybukevych were friends since childhood. Yuriy, Vitaliy's neighbor, saw from his window how the two men were led away to be shot.
"A car drives up, three soldiers get out. They knocked on the doors, Vitaliy opened, they came in. Some time later, two men came out: Vitaliy and one of them [the soldiers]. They went to the shed. Then I heard a short burst of gunfire, and then [the soldier] came back alone. Those two also took out some bundle, put it into the trunk and drove to Vadym's. About fifteen minutes later, I hear "brr" — another burst — and that was it, they went out, got in the car and drove away." 
"They tied his hands, shot through his legs while his hands were tied, then [shot] his shoulder, and then the head. Five casings were found there," Olena Kybukevych, Vitaliy's widow, tells me. "I can't imagine how much pain he was in."
On March 5, they managed to get Olena and Vitaliy's daughter and her baby out of the village, and on March 7, Olena was able to get out herself. She managed to hide her phone from the soldiers at Russian checkpoints, so she kept in touch with her husband who remained at home. There was almost no cellular connection in the village; Kybukevych had to climb to the neighbors' attic to call his wife. Their last conversation took place two hours before Vitaliy was shot. Olena says her husband often mentioned that the Russian soldiers interrogated or searched him. She is sure that someone reported her husband to the Russians, because the soldiers came specifically to his house and summarily executed him right in his yard.
Someone may have reported Vitaliy to the Russians because he joined the Territorial Defence on February 24, Olena believes. For the first couple of days, he filled sandbags and constructed a checkpoint near the village. Vitaliy was not issued any weapons, as the local Territorial Defense office had none at the time. 
Vadym Hanyuk, who was killed almost right after Vitaliy, was described by his relatives and acquaintances as "an ordinary hard-working guy" who had no connections to the military. His wife, five-year-old child, and father-in-law had managed to leave the village before the occupation, and he stayed "to maintain the household."
"Half of his head was missing, and his leg was shot through. He was buried in a closed casket," recalls Vadym's mother-in-law.
The men's bodies were left where they were shot — Vitaliy's in the yard of his house, Vadym's in the basement. Natalia Sіmoroz, a saleswoman working at the local store, recalls that she and Vitaliy's sisters begged the Russian soldiers to let them bury the men. "Do you want us to bury you with them?" one of the soldiers replied tersely. Natalia recognizes the man in the photos from Leonid Udod's phone: According to her, it is the 21-year-old Dmitry Danilov.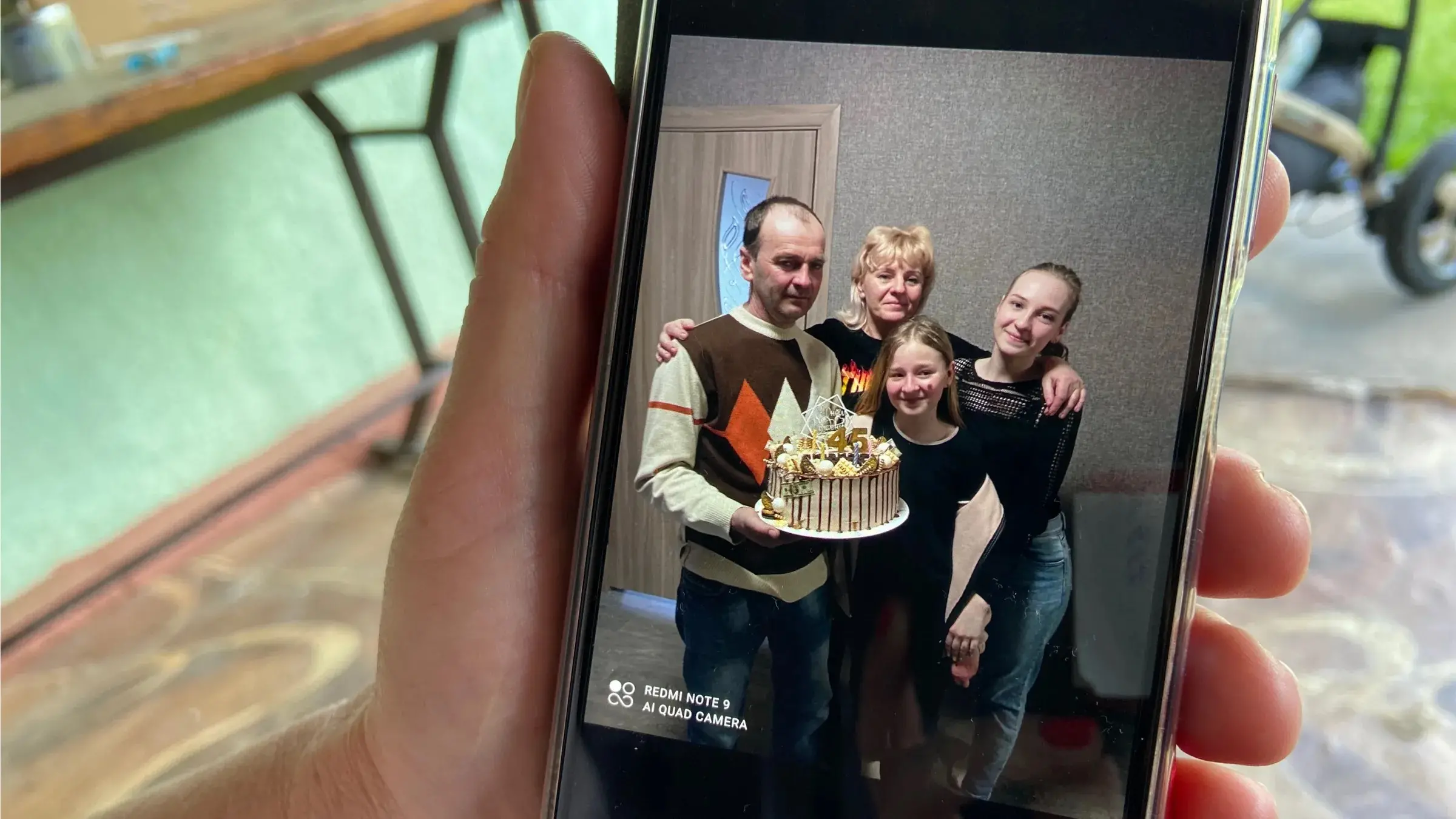 Two days later, the women and a neighbor managed to bury Vitaliy and Vadym in shallow graves right in their yards. The men were exhumed and reburied only after the Russians had left. Olena Kybukevych planted a thuja tree behind the house, where her husband's first grave was.
There were rumors in Andriivka that the Russian soldiers came to some houses looking for men who had joined the Territorial Defense. They allegedly found a list at the local council. But local Territorial Defense member Vitaliy Cherkasov says that the Russians had no such list, and Vitaliy Kybukevych may have been killed just because he was the cousin of Anatoliy Kybukevych, the village's mayor: "They were looking for our mayor. That's why he [Vitaliy] was reported to the Russians.
"They killed three people within half an hour that day," says Cherkasov. The third, mayor Anatoliy Kybukevych believes, was 47-year-old Ruslan Yaremchuk. He lived on Sloboda street, a few houses away from Vadym and Vitaliy.
The Yaremchuks' modest wooden house stood out on Sloboda street, full of large brick buildings. Ruslan and his wife, Oksana, had four children. Ruslan worked as a builder, and he had developed a hobby of photography and videography in recent years. "He just filmed everything he saw," Yaroslava, Ruslan's daughter, tells me. "We thought that was why he was shot: They believed that he filmed and transmitted [ information on] Russian troops movements."
During occupation, only Ruslan and his adult son Mykhailo remained in the house. On March 11, Mykhailo and his friends started evacuating children from the village. The young man was planning to get his father out too, but was not able to do so: He was detained at a Russian checkpoint and held captive for 10 days. Now Mykhailo has returned to Andriivka and lives in his parents' house.
The Yaremchuks' neighbors recall that soldiers came to Ruslan's house on March 12, when Ruslan was already alone there.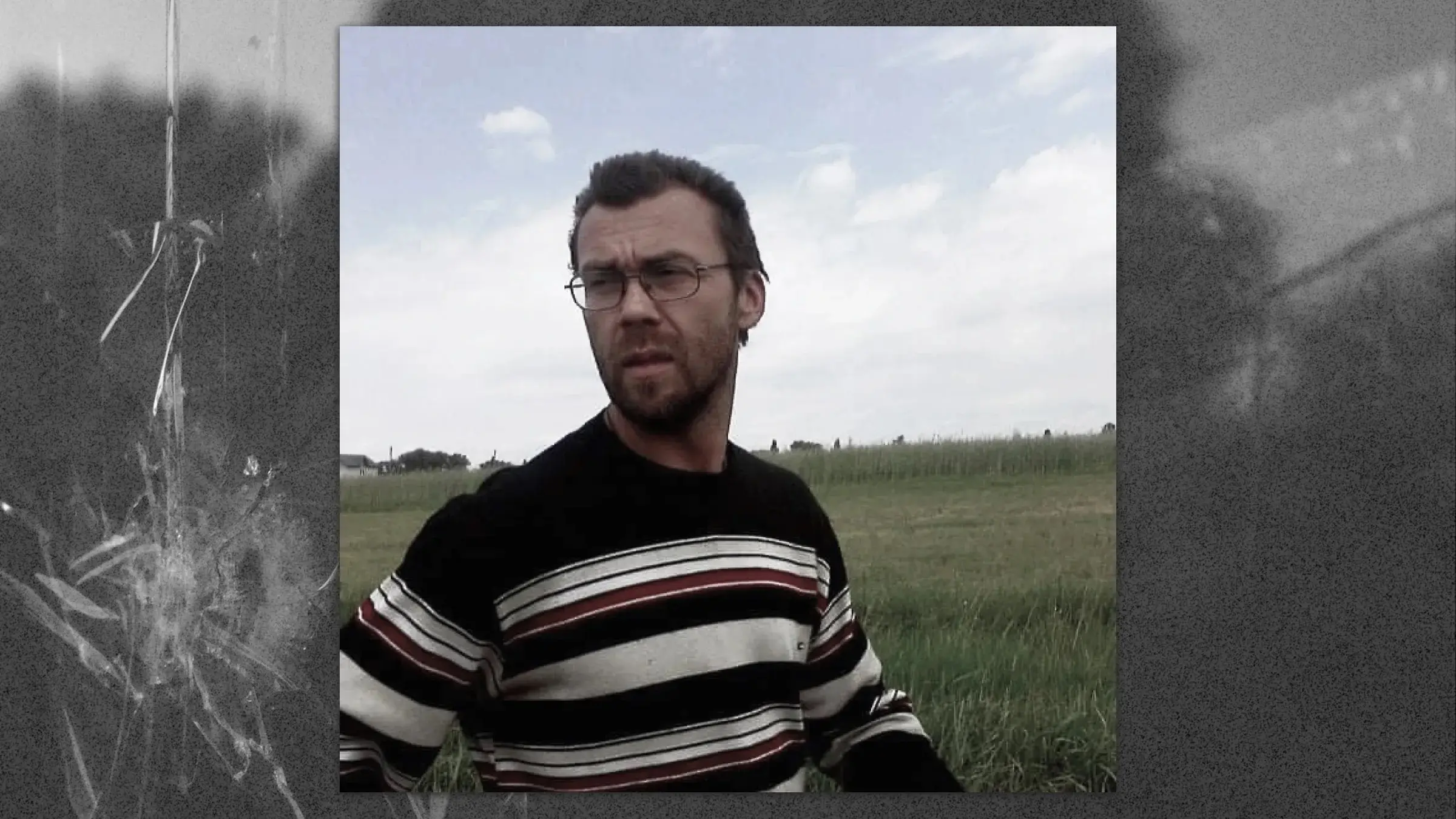 Yaremchuk's body was found next to his house by one of the neighbors. He buried him right in the yard — at the time, the shelling was still ongoing, so he couldn't move the body elsewhere. "Shot-up phones were strewn around [the body]," says Yaroslava Yaremchuk. "Father never threw our old phones out, but he kept them in a cabinet in the house. It could have been that the Russians rummaged around, found them, broke them like this, and threw them away." 
Three locals from Andriivka to whom I've spoken recall that after March 12, a few Russian soldiers boasted about killing three people on Sloboda street. Tatiana Tkachenko recalls one soldier telling his colleague: "We offed three on the next street over, got some really cool loot." Mykola and Tatiana, an elderly couple, recall the same boasting: "They came and started telling how they killed three of our guys. Those f--s, they said, waved dollar bills around, so we shot them." Mykola and Tatiana say that the most boastful was the "ginger" Daniil Frolkin, whom they recognize right away in the photos from Leonid Udod's phone. 
The tortures and killings did not stop there. 
On March 19, a shell hit one of the places in the village where the Russian soldiers were based. "They started running around and looking for a scapegoat," recalls the elderly Nadezhda Savran. One of the scapegoats was her 45-year-old son, Ihor. He had gone to school together with Vitaliy Kybukevych, who was shot a week earlier. Ihor had recently separated from his wife and had been living with his mother for some time. In his youth, he served in the Army, then in the National Guard and finally in the State Security Guards Service [Translator's note: Do not confuse with the Security Service of Ukraine, the country's domestic security and counterintelligence agency.]. But then he became disillusioned with the service and became an auto mechanic. Ihor's military background could have been the reason the Russians took him for an artillery spotter working for the Ukrainian military. 
Soldiers barged into the Savrans' house around 4 in the afternoon on March 19. One of them immediately led Ihor away and told him to get in the car (the same gray Lada they had seized from the Udods). The other stayed with Nadezhda and started searching the house. When he found several landline phones that weren't connected to the network, he threw them on the floor and stomped on them. 
Ihor's mother was not told why they took her son and if he would be back home. He was found only on March 31, in the shed of an abandoned farm in the outskirts of the village. Next to Ihor's body was the body of his friend and neighbor Volodymyr Pozharnykov — the "Vovka" from whom the Russians took the chainsaw.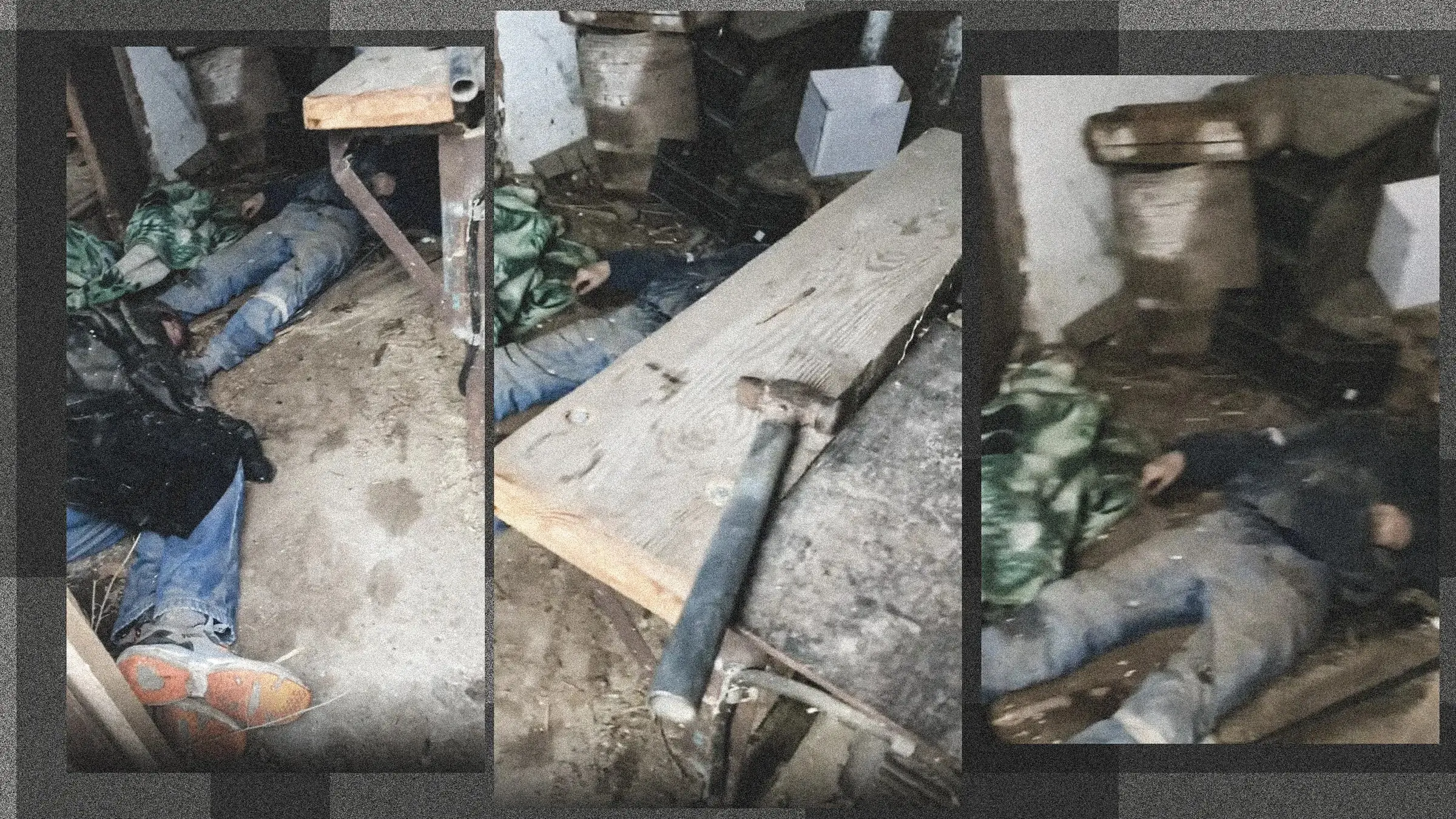 "Ihor's pose was that of a sleeping person," Nadezhda recalls. "His legs were tucked under his body, his hands were under his head, like this. He was covered with his jacket."
Nadezhda holds her son's sheepskin jacket with two bullet holes in the chest. After the occupation was lifted, Ukrainian soldiers told her not to approach her son's body — they said bodies could be booby-trapped.
"I still came every day. I took water from my house, washed them. They were all gray: tanks drive through here, other vehicles, they raise clouds of dust and it all settles onto them," Nadiya tells me. "I thought no one else would wash them."
Nadezhda's kitchen is modest, with an old Soviet cupboard next to the wall. Among other kitchenware, there is a mug that reads "To dear Mom." Above the cupboard, on the orchid-patterned wallpaper, there's a portrait of Ihor with sunflowers in the background.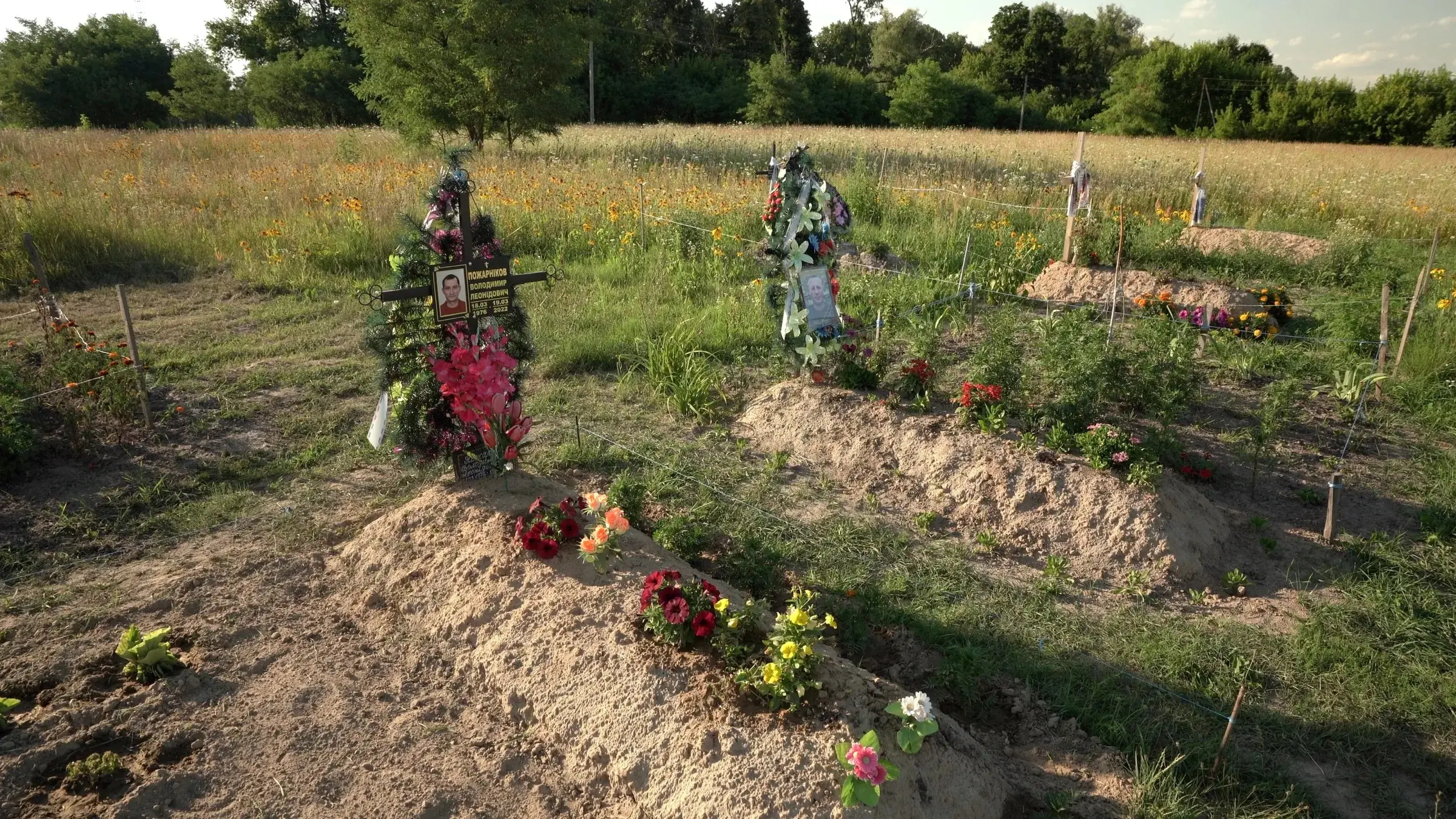 Some Andriivka locals who had managed to evacuate from the village came back and found that not only had their houses been looted, but they had likely been host to killings. I was told of three such cases. Tatiana, an elderly woman from Shevchenko Street, found in her bathroom a shot up washing machine and blood stains on the wall. Forensic experts confirmed that someone had been shot there, and then the bloody body had been dragged across the entire house. Someone was shot in Tatiana Tkachenko's house, as well, after she and her son had managed to leave Andriivka. In her bathroom, there also were pools of blood next to the toilet. There were rumors among the locals that a "ruscist" [derogatory term for Russian soldiers] was shot in the house. The body of Ivan Rybitskiy, another local, was found in the house of Natalia Simoroz, the saleswoman. It is currently not known who exactly killed him and why. 
Some buildings in Andriivka were simply burned by the Russians before they retreated. Vitaliy Cherkasov from Andriivka's Territorial Defense says that they burned the houses where they had kept the munitions that they couldn't take with them. Slidstvo.Info, a Ukrainian media outlet, confirms that the Russians set up munitions depots in the village back in late February. 
Cherkasov also believes that corpses, both those of Russian soldiers and local civilians, could have been burned in those houses. Apart from the 13 killed, over 40 people from Andriivka are still listed as missing.
"Those who could evacuate saw dead bodies in the streets, but then they disappeared," Vitaliy tells me. "Three bodies, two men and a woman, were lying on the bridge [in Andriivka]. No one knows who these people were. No one knows where the bodies went either. The Russians first carried away the bodies of their dead soldiers right on a trailer that is used to transport tanks. They just threw [the bodies on the trailer] right after a shelling and drove them off somewhere. Our people too. Many people were killed, and they lay right next to the road for a long time. No one was allowed to touch them. And then they just disappeared all in one day, and that was it." 
"We were forcibly volunteered." What the Russian soldiers did during the occupation
In June, the Prosecutor General's Office of Ukraine announced that they suspect Daniil Frolkin, a serviceman of Russia's 64th Motorized Rifle Brigade, of violating the laws and customs of war. The agency specified that the Russian soldier could be guilty of killing a civilian in Andriivka, stealing a car from another villager, and stealing Soviet and Ukrainian medals from a WW2 veteran. 
In July, Slidstvo.Info published an investigation that said that a local named Vasyl identified the Russian soldier by a selfie he took on Leonid Udod's phone. Vasyl, Slidstvo.Info wrote, allegedly was witness to the killing of Ihor Yermakov from Melya Street, and said that it was Frolkin who shot Ihor.
Frolkin himself denied his involvement in the killing of Ihor Yermakov. He told me this personally during a phone call. Important Stories found the contact information of all the soldiers in the photos. Two of them, Daniil Frolkin and Dmitry Danilov, agreed to speak to me.
We call Danilov first. Before this, I send him one of the photos taken in Anatoliy Danylenko's house.
"Where did you get these photos?" the soldier asks, his interest piqued. "Even I don't have them."
He is also surprised that he could be identified, since he did not take pictures in a Russian Army uniform, because he had his "own uniform." He hid his identity in all of the photos, wearing sunglasses and a hat. We were able to identify the soldier by the scar between his eyebrows, which could be seen even under the sunglasses. 
"99% of the news is lies: the TV, the papers, everything. Few tell the truth. Only those who got out of there know [the truth], but few can tell it, because the majority sign a non-disclosure."
Dmitry says he does not remember Ivan, the elderly man who recognized him as the soldier that took his DVD player, and says that he didn't take it. He does recall, smiling, how he drove someone else's red scooter at 90 kilometers per hour — the scooter Tatiana Tkachenko remembers him by. 
Danilov recalls that initially, in January 2022, he and his comrades were sent to Belarus "for an exercise." He says that during the exercise many had already "started to suspect" that they could be sent to Ukraine. In February, the soldiers were told of a "special operation."
"They said we'd go in for three days for intimidation," Dmitry tells me. "A special operation has started. Luhansk and Donetsk will now be recognized [by Russia] as [independent] People's Republics, they will be admitted into the Russian Federation, and you will leave. Well, we have been 'leaving' ever since."
He also says that he and his colleagues were issued rations and uniforms for a three-day forced march: "We couldn't wash our clothes. We mostly had to change, find something that more or less fit and matched military [style]." As a rule, the soldiers searched for "something that more or less fit" among the belongings of locals.
Danilov understands the main goal of the "special operation" as "liberation of Ukraine from Nazis." "As we understand, Nazis are those who wanted to make peace, so to say, with a side that constantly tries to directly threaten Russia," he says. However, in Andriivka, Dmitry says, he mostly spoke to "quite reasonable locals."
During the occupation, Dmitry and his comrades were involved in a "constant search for people who were transmitting the coordinates [of the Russian troops]." When I ask if he knows what happened to those people afterwards, Danilov replies, "They, as far as I know, were taken prisoner, and after that they were handed over to higher authorities — and that's it. A standard interrogation was held, after which they were returned as part of prisoner exchanges." Danilov says that he wasn't involved in killings of civilians in Andriivka and knows nothing of the locals shot there.
According to Danilov, most of his colleagues weren't pleased with their "business trip."
"They just never gave us any specifics. It was always soon this, next week that," says the soldier. "They give us a point after which we'd pull out of [Kyiv Region]. We reach that point. But when it's time to pull out, they announce another point, then another — and so it goes. That's what got me the most."
Dmitry says that he signed a contract to serve because it could help him achieve his dream of joining the Special Forces. He has already come back home from Ukraine, and he filed his resignation letter immediately upon his return. He does not want to go back to war, because "there is nothing to do there."
"On the one hand, we were right to get involved, on the other, we weren't," ponders Danilov on the Russian invasion of Ukraine. "I am not happy about it, but I wouldn't say my attitude is negative. Few who are there are happy about it. 99% of the news is lies: the TV, the papers, everything. Few tell the truth. Only those who got out of there know [the truth], but few can tell it, because the majority sign a non-disclosure. Another majority wants to forget it all, like a bad dream." 
At the end of our conversation, Dmitry asks me to send him the photos from the stolen phone that he and his comrades took "as a memento."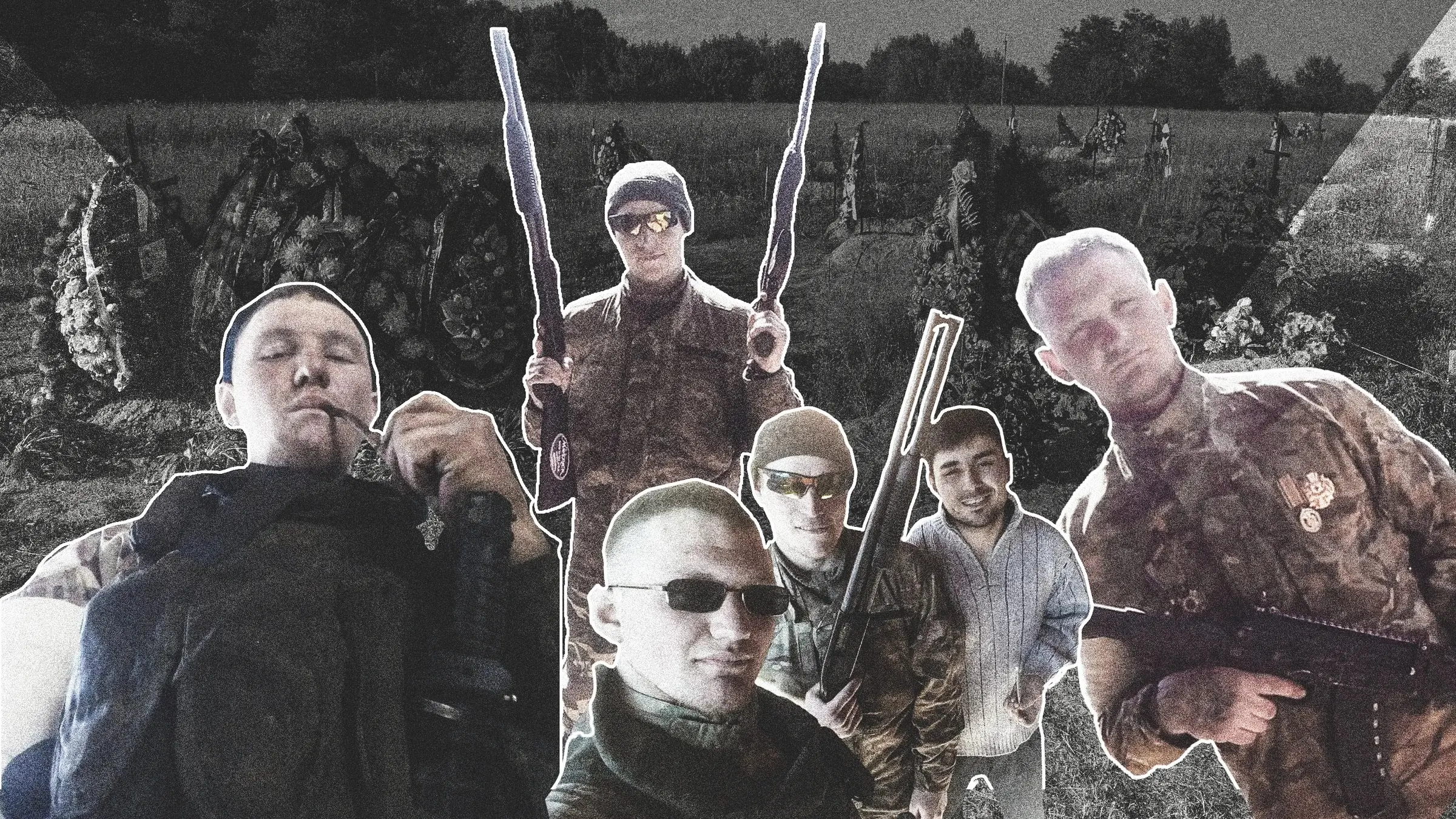 Daniil Frolkin, whom I call right after my talk with Danilov, says he went on an "exercise" in Belarus back on January 11. According to him, the soldiers there made no real preparations for the "special operation." This is how he describes his time in a border area on the eve of the war: "We arrived, first everyone lived right at the base camp, then we were dispersed to staging areas. My platoon's task was to feed the battalion. We cooked a meal, washed ourselves, went to sleep. Cooked dinner, washed ourselves, went to sleep." 
According to Frolkin, he learned that he was going to war on February 23 [Defender of the Fatherland Day in Russia], at a roll call after the celebratory dinner. "First they wanted to move out at 4 AM, then they moved it up to 3. They came up to me at 1 AM, told me to start the vehicle."
After the invasion of Ukraine, Frolkin says, many of his colleagues tried to resign, but for a long time no one succeeded.
"The refusenik guys went to the brigade commander [Azatbek Omurbekov], and he started yelling at them and demeaning them: 'I'll have you shot because you don't want to go into battle.' Actually, a special operation is a voluntary thing. Turns out, we were forcibly volunteered," the soldier tells me. "I was told, like, you can't refuse just like that, they'd open a criminal case against you, you gotta, like, move on, drive on." Now we have been withdrawn back [to Russia], and tomorrow we are leaving again for yet another front. (Editor's note: This conversation with Frolkin was recorded on July 20). A mission like this isn't supposed to last more than three months. After three months, they should again collect signatures from those who want to go voluntarily. So, by law, they have no right to keep us here, but they don't care about that law."
"He stole fridges from stores. Then they found stores with training shoes, various clothes — all of this was also hauled away. They hauled [the loot] by truckload. When we came back to Belarus, I saw the two semi-trucks."
Frolkin tells me that his colleague Ruslan Glotov, who posed for pictures with him in Andriivka, asked his commanders for permission to resign after he came back from Kyiv Region. The commanders told him and two other soldiers of the 64th brigade, "It's over, we are driving you to the evacuation point, you will fly back to Russia tomorrow" — but then they were put into an armored Ural truck and driven back into Ukraine. Later, Glotov was able to resign, in part because he injured his hand in a mortar attack. 
According to Daniil, his job in Andriivka was to evacuate damaged vehicles. "They come to me and say, 'There's a damaged Ural truck at this or that location, go and evacuate it.' I take the Ural in tow, then tow it for 80 kilometers, then trailers take it over, as they are more suitable for this." Frolkin says that sometimes he had to evacuate not only vehicles, but also killed and wounded colleagues. For example, once after a shell hit, he took a car to drive back the body of a soldier, of which only the torso and half the head remained.
Daniil recalls yet another killed comrade: Yefreytor [Russian junior enlisted rank, roughly equivalent to corporal] Aleksandr Chiryasov from a village near Saransk. He was the one who drove around the village in an SUV. According to Frolkin, it was Chiryasov who was found shot in Tatiana Tkachenko's house in Andriivka, where he was drinking with another Russian soldier. It is not known who killed Yefreytor Chiryasov or why. Frolkin says that his colleague's body was sent home. Important Stories wasn't able to find any official sources mentioning the death of Aleksandr Chiryasov. 
When asked about robberies and looting, Frolkin answers that he and his comrades took from the local houses only "various small stuff": a bottle of wine or beer, a barbecue grill or groceries. He also says that he did not take the medals from Anatoliy Danylenko's house: "We came, took some photos, and put the medals back."
However, the soldier does not deny that Russians engaged in looting in Andriivka. According to him, the most notorious looter was the brigade's chief logistics officer, Colonel Vyacheslav Klobukov: "He stole fridges from stores. Then they found stores with training shoes, various clothes — all of this was also hauled away. They hauled [the loot] by truckload. When we came back to Belarus, I saw the two semi-trucks." 
Like Dmitry Danilov, Frolkin says he did not kill any Andriivka villagers. 
"I confess to all my crimes." What really happened in Andriivka.
A couple of hours after our first talk, Daniil Frolkin offers to have a video call with me. At that point, he is still at his unit's temporary base in Belgorod Region, Russia, on the border with Ukraine. The soldier has a fresh shrapnel scar on his chin. He smokes and asks to turn on recording.
"I, a serviceman of military unit No 51460, Guards Yefreytor Daniil Frolkin, confess to all the crimes I have committed in Andriivka, to shooting civilians, robbing civilians, seizing their phones and the fact that our command doesn't give a f--- about our fighters, the infantry fighting on the frontline. And after this, I want to request that action be taken to punish the following commanders: Guards Colonel Azatbek Omurbekov, Guards Lieutenant Colonel Dmitrenko, our brigade's chief logistics officer Colonel Klobukov, and chief reconnaissance officer Lieutenant Colonel Romanenko. He commanded the reconnaissance that did a s--- job and led our men to death. The brigade's deputy commander, Lieutenant Colonel Prokurat, also gave an order to shoot people."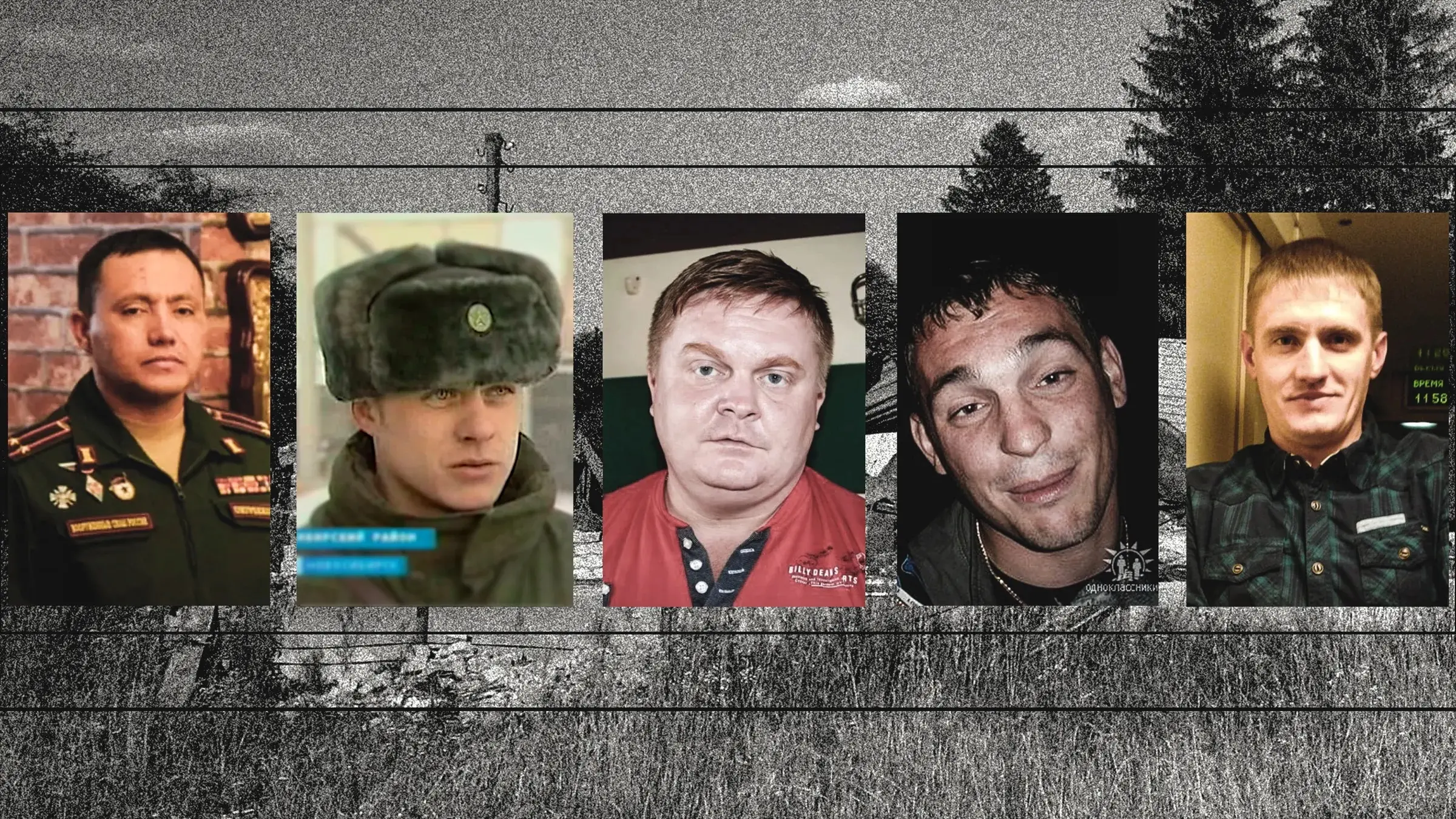 WHO ARE THE COMMANDERS THAT DANIIL FROLKIN ACCUSES OF NEGLIGENCE?
All of the commanders that Daniil Frolkin named are on the list of 64th Motorized Rifle Brigade personnel. Here is what we know about them. 
Guards Colonel Azatbek Omurbekov is the commander of the 64th Motorized Rifle Brigade. After he was wounded and returned from Ukraine to Russia, he was awarded the title of Hero of the Russian Federation [Russia's highest award] by a secret order of Russian President Vladimir Putin "for courage and heroism demonstrated while doing his military duty."
Guards Colonel Sergey Dmitrenko, 36 years old. A plan of activities with military unit No 51460 [64th Brigade] personnel signed by Acting Unit Commander Colonel S. Dmitrenko is publicly available online. We also found a news piece from 2012 where Sergey Dmitrenko offers comment, back then still as chief of staff of a tank battalion. Other users logged his contact as "Lieutenant Colonel Dmitrenko Chief of Staff," "Tank Battalion Commander," and "Colonel Sergey Dmitrenko."
Chief Logistics Officer Colonel Vyacheslav Klobukov, 43 years old. The Ukrainian "Myrotvorets" project accuses him of crimes against civilians in Bucha and names him as a war criminal. 
Chief Reconnaissance Officer Lieutenant Colonel Denis Romanenko, 36 years old. Posts in the 64th Brigade group on the Vkontakte social network mention him as "Romanenko from the recon company." D.S. Romanenko is mentioned in Russian Ministry of Defense public documents for 2016, 2017, 2019 and 2020. His phone number is logged by others as "Romanenko Recon Battalion", "Captain Denis Sergeevich," and "Denis Mlechnik Recon Battalion Romanenko."
Lieutenant Colonel Andrey Prokurat, 37 years old. He was born in the village of Babezh, Omsk region. In 2004, he enrolled in the Novosibirsk Military University as a future motorized rifle commander. He received a scholarship. He advanced to brigade commander. Important Stories has learned that by the time of publication, Prokurat had transferred to another unit. 
When asked what the brigade command should be punished for, Frolkin replies that they "don't consider rank and file soldiers as people." He says that Colonel Azatbek Omurbekov reported false information to high command about nonexistent successes of his brigade. According to Frolkin, the commander spent the entire occupation of Andriivka "sitting in the school basement," where an HQ was set up.
"We tried to explain to the command that we won't go on another offensive," Frolkin recalls. "[After that] Omurbekov started hitting the guys, saying they were p-----s, shouting swear words at them. He hit one in the face with a rifle butt, put his pistol against another's forehead and said, 'I will shoot you right now and get away with it.' " 
I ask Daniil to clarify what he meant when he confessed to "shooting civilians." He says that in March (he can't recall the specific date) the commanders asked him and a few other soldiers to accompany them for searches in the houses of three Andriivka villagers. 
"We led them into the three houses which they showed us. The photographs in the houses were not theirs. So in fact those weren't their homes. The third one lived in some ruin. They had a wad of cash on them: [Ukrainian] hryvnyas, US dollars, this kind of s---. The lieutenant colonel who was with us, Andrey Prokurat, took the money with him, gave the rest — the papers, the phones — to us and said, "Dispose of these ones". So I went and disposed [of one of them]."
According to the details that Frolkin recalls, he is describing the killings of Vadym Hanyuk, Vitaliy Kybukevych, and Ruslan Yaremchuk on March 12. Daniil likely shot Ruslan Yaremchuk. He can't recognize the dead man by his photo, but admits he could have forgotten a lot because of the shock. Later, Daniil shows Yaremchuk's photo to his colleague who was also present during the searches, and he confirms that it was this man that Frolkin had shot. The soldier is sure that the man he killed transmitted the coordinates of Russian convoys, and because of that "they brought 18 WIA, one gravely [wounded], his balls were slashed off by shrapnel." I ask Frolkin, "Did you kill him as revenge for your guys?" 
 "Yes. I understand that revenge is not okay, but I was avenging [my guys] and understood what I was undertaking. This is the only person that I killed during the whole seven months of the special operation. I saved 86 people by killing one."
"Did you try to talk to him before you shot him?"
"I did. He told us, 'Look, I'm a civilian, I live here.' A dog ran up to us, we could see that the dog was from that yard, it started barking at him, although it didn't bark at us. We say, 'Tell the truth, b----, we are going to shoot you.' He says, 'I came from Kyiv yesterday, they asked me to send convoy coordinates.' Then I simply led him out of the house. We found spent casings on him, the ones that officers often use. And that was it. I tell him, 'Step forward.' He steps forward. I say, 'Get on your knees'. And just put a bullet through his forehead. (Editor's note: The soldier misspoke, he meant "through the back of the head.") I shook for a long time after that. I ended one life, but I wanted to save as many as possible."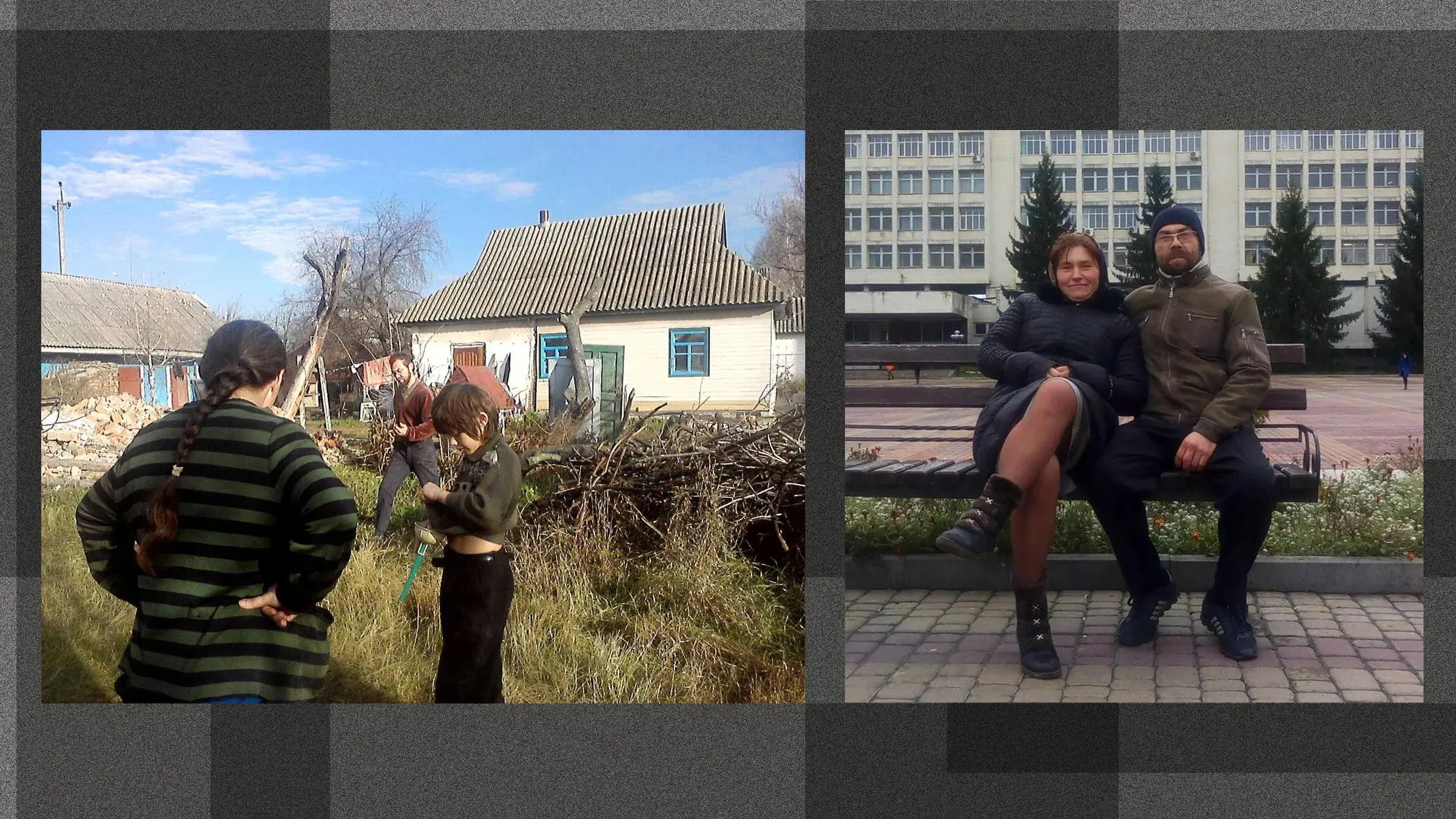 I ask Daniil why he eventually decided to tell me the truth. He replies that he is doing this "for the guys," who, after many months on assignment, will very soon again be sent to the front — to Kherson.
"They will have mercy on our guys, they will be withdrawn just because of me," the soldier hopes. "It is better to destroy one life than those of 200-300 people. I know all of these guys. The fifty guys that are left of our battalion, they are good people, I've been with them since we were conscripts. Now they are being sent again, to Kherson. They have no right at all to do this, because all the men simply can't physically cope. I see that our brigade is being destroyed." 
Frolkin's words are confirmed by an intercepted phone call probably between 64th Brigade officers, published by Ukraine's Main Intelligence Directorate. According to the call, the command does not know who to staff the brigade with, and that no one would want to go "into such a s---show" again.
Frolkin admits that he never understood who he fought and what for.
"They are telling us about our front that here, we are saving everyone, we are so awesome, but I don't understand who we are fighting. And they don't tell us anything at all about other fronts, they don't tell us anything about civilian casualties either. If we kill Ukrainian soldiers — good job, artillery. But how many civilians are killed, even they [the commanders] might not know."
In late July, Daniil Frolkin left the border region of Belgorod for Khabarovsk. There, he filed a resignation letter. Two years ago, he signed a contract with the army to later return to his home town and serve in the police there. He doesn't know what he will do now.
"I understand I can be jailed for this information," he says. "Not even for all the s--- I did in the Ukraine [sic]. But for that information [about the command]. I only want to confess everything and explain what is happening in our country. I think it would be better if this war had never happened.
P. S.
After my talk with Daniil Frolkin, I called Ruslan Yaremchuk's widow, Oksana. Losing her husband wasn't her family's first tragedy in the past few years. In 2017, their 17-year-old daughter, Seraphyma, went missing. A few weeks later, it turned out that the girl had been killed by her 23-year-old boyfriend. Shortly before the war, Oksana and Ruslan had a son.
Oksana Yaremchuk was present at the identification of Ruslan's body and confirms that her husband was killed with a bullet that went through his head. "So he was shot, just like that." I ask her what she would say to her husband's killer if she could.
"What for?" Oksana replies. "A human would not kill. They aren't people, that's all. We pity even animals, so there is no one to talk to and nothing to talk about."
RELATED ISSUES
RELATED INITIATIVES