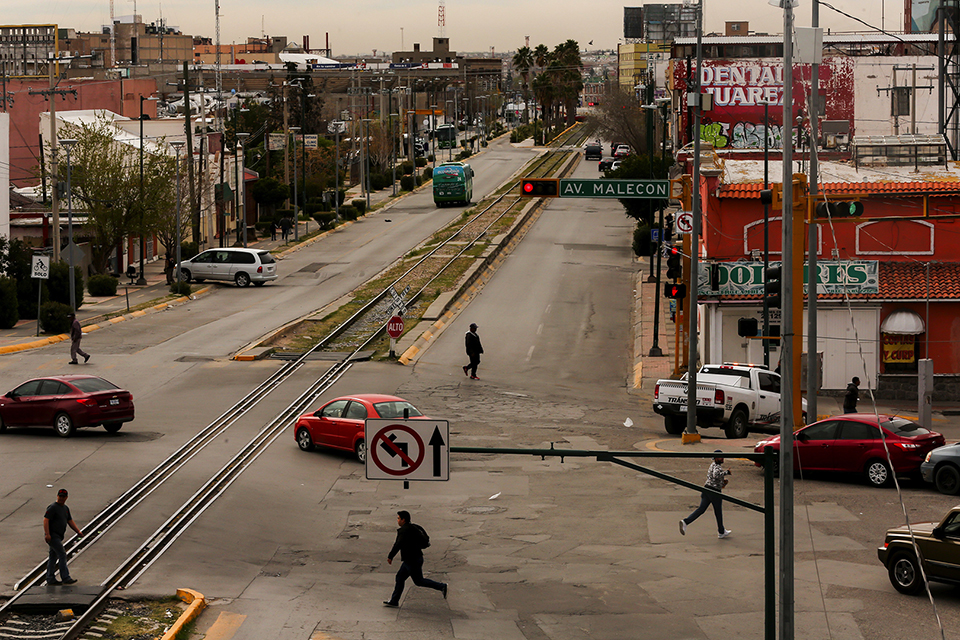 Ciudad Juárez sits just across the Rio Grande from El Paso at the western tip of Texas. Every day, thousands of people pass between these twin cities, which form the second-most-populated urban area straddling the U.S.-Mexico border. Juárez is a city known for its pivotal role in the Mexican Revolution, its manufacturing industry and as a place that draws people from all over the country.
But on the U.S. side of the border, Juárez might be most-known for its reputation as one of the most violent cities in the world. In the mid-1990s, international media began to fixate on hundreds of gruesome killings of women: mostly young women of modest means. News stories reported on bodies found en masse in the Chihuahuan desert, at times describing evidence of trauma and torture in lurid and objectifying detail.
No one knows exactly how many women have been killed or kidnapped in Juárez, but gender-based killings continue. In 2019, the Mexican government registered 1,006 victims of gender-based homicide across the country, with 31 of those in Chihuahua state, where Juárez is located. That is a 137% increase over five years, according to Mexico's attorney general. Those numbers account only for the women who were found. Many more crimes go undiscovered, unsolved and unpunished, enough that homicide on the basis of gender has generated its own official classification in Mexico and in much of Latin America: femicide.
Femicide is not just the killing of victims who happen to be female. It's a systematic violation of human rights. Whether through domestic violence or sexual assault, the victims of femicide are women who were killed because they are women.
For the full interactive experience, please visit The Seattle Times website.
RELATED ISSUES

Issue
Bringing Stories Home
Bringing Stories Home

Issue
Migration and Refugees
Migration and Refugees
RELATED INITIATIVES