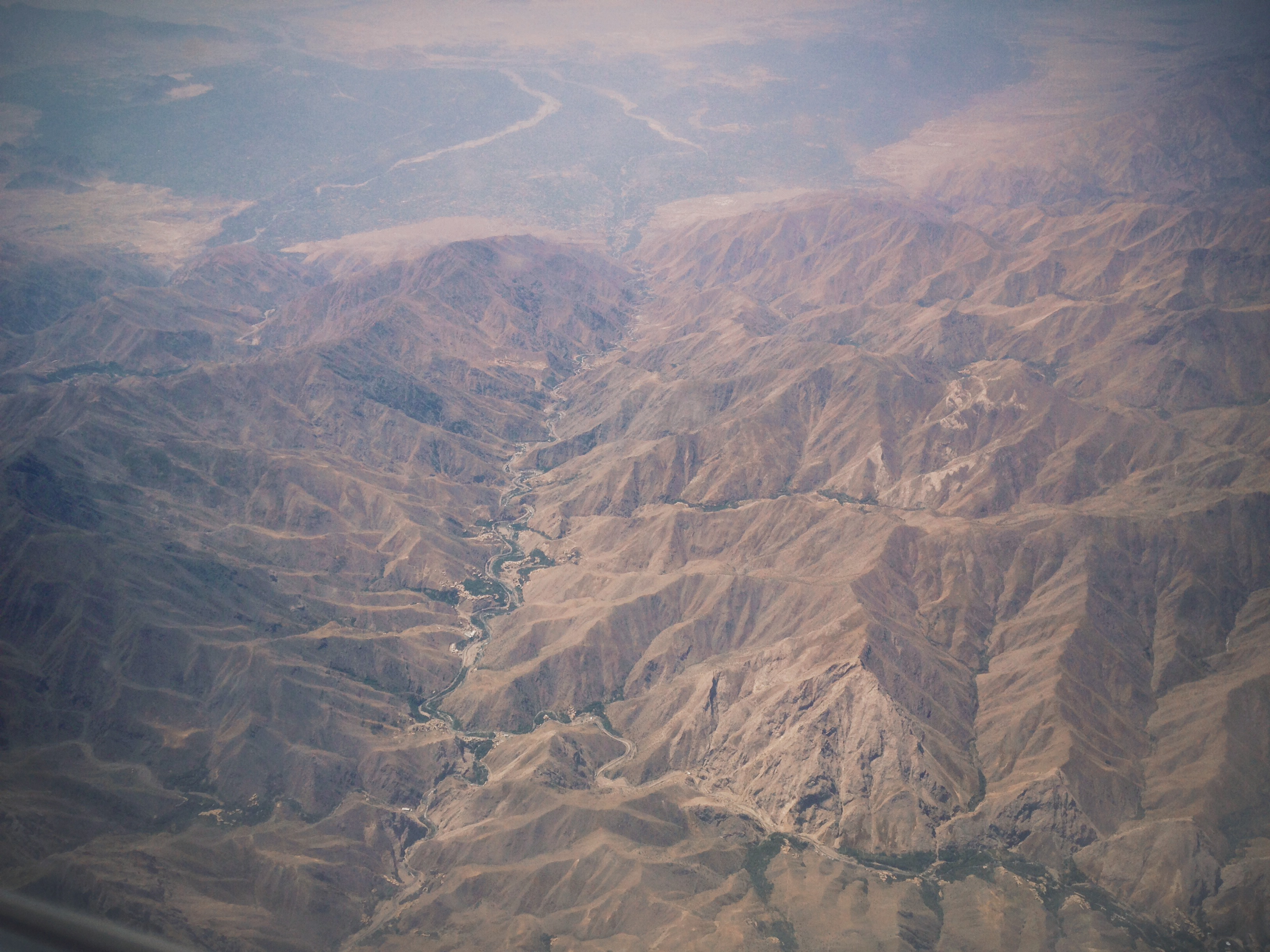 From 20,000 feet Afghanistan looks like a National Geographic map – mountains and plains, cities and roads, farm fields laid out in geometric shapes, ancient travel routes still in use across the beautifully jagged landscape.

So much history down there. So much life. So much bloodshed.

On the flight from Dubai to Afghanistan on Thursday, heading to Bagram Airfield on the first stop of this two-week trip, I wondered what will happen in this country when U.S. combat troops leave by New Year's Eve.

I can't help but think of Iraq and what's happening there just a few years after American troops left. Iraq is a modern country with a (mostly) well-built infrastructure and a high literacy rate, where, until recently, females were a vital part of the work force. And Iraq is light years ahead of Afghanistan.

I don't have any answers. I wish the best for Afghanistan but I'm pessimistic.

I'm embedding with Wisconsin National Guard soldiers who are among the last to be deployed to Afghanistan, more than a decade after the first Wisconsin troops arrived to help drive out terrorists, restore order and help build the country's society.

On this visit I'm joined by Meghan Dhaliwal, a photographer for the Pulitzer Center on Crisis Reporting, which is funding this embed trip through a travel grant. We're at Camp Marmal for awhile, a military installation built by German coalition forces near the northern Afghanistan city of Mazar-I-Sharif.
RELATED ISSUES

Governance

Issue
Conflict and Peace Building
Conflict and Peace Building