Story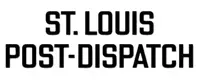 June 15, 2003
Despite the Censors, Filmmaker Conveys His Message


The following article ran as part of a six-part series by Jon Sawyer, originally published in the St. Louis Post-Dispatch June 14-17, 2003.

Bahman Farmanara, with drooping eyes and a protruding gut, looks less the artiste and more the Hollywood producer he used to be.

In a conversation at his home in the hills above Tehran, he displays a mordant wit.

In his previous film, "Smell of Camphor, Scent of Jasmine," he portrayed the lead character - a filmmaker who hadn't been allowed to make a film for 20 years. Preoccupied with death, he decides to make a film about his own funeral.

The story was close to home. Farmanara's films had been banned under the shah, and after the 1979 revolution, his situation got worse. He left for Canada in 1981 and eventually settled in Los Angeles, working first in film distribution and then as a co-producer on such films as Martin Scorsese's "Last Temptation of Christ," Oliver Stone's "Talk Radio" and "Grifters."

Farmanara returned to Iran in 1990, after his children were grown, to help in the family textile business. He has continued in that work since, writing scripts on the side. "Every year for 10 years I submitted a script and each time they took a year to say no." Finally, unexpectedly, the censors gave the OK to "Smell of Camphor" - "probably because the subject was my own death," he jokes.

His new film, "House on the Water," was first shown in early 2001 at Iran's top film festival, where it won the prize for best film and best acting. It took another two years of litigation before Iran's government permitted the film's release, and only then because Farmanara permitted government censors to hack away "offensive" scenes.

In all, some 17 sections of the film were cut, including several entire scenes. The censors took out the ending, including - ironically - four verses from the Quran that Farmanara included as a reflection on theocratic rule in Iran.

"Those who pretend to be believers in order to deceive the real believers are really deceiving themselves," the passage says, "and God has a great punishment in store for them."

Also cut: The scene that includes what Farmanara regards as the film's signature line.

It's an exchange at the hospital between the film's main character, a doctor, and a young patient he has just diagnosed as having AIDS. She's about to marry a foreigner - "my ticket out," as she puts it - and tells the doctor that she won't risk telling him the truth about her condition.

"I thought our generation didn't believe in anything," the doctor says, "but you guys have really beaten us."

"When you were our age you had a future," she replies. "We have no future and no hope. We're like people who have built our houses on water. We have all learned to be good swimmers."

At a college forum on the film last week, an impassioned young student stood up after Farmanara had complained about his "butchered" film.

"Don't worry about the censorship," she said. "I got your message very well."