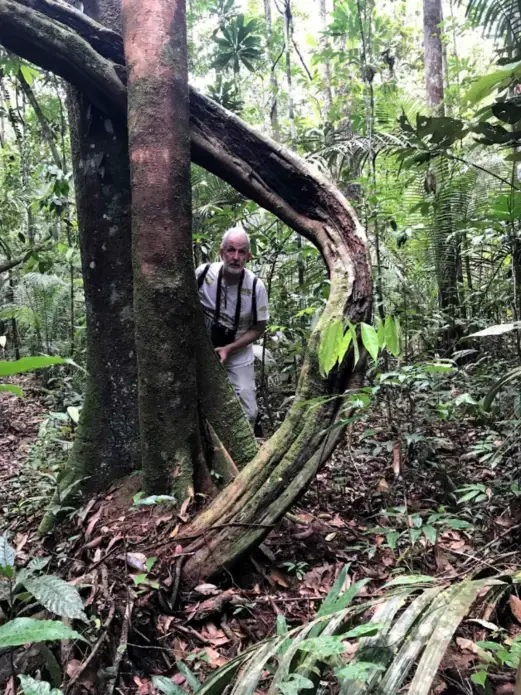 Mario Cohn-Haft, an ornithologist at Brazil's National Institute of Amazonian Research, on a field trip a few hours northeast of Manaus, the Amazon's largest city. Image by Daniel Grossman. Brazil, 2019.


A paper published Monday in the journal Current Biology identifies the world's loudest bird.
The white bellbird woos its mate with an ear-splitting, two-toned clang.
Reporter Daniel Grossman (@grossmanmedia) visited with one of the paper's authors in the Brazilian Amazon.
RELATED ISSUES