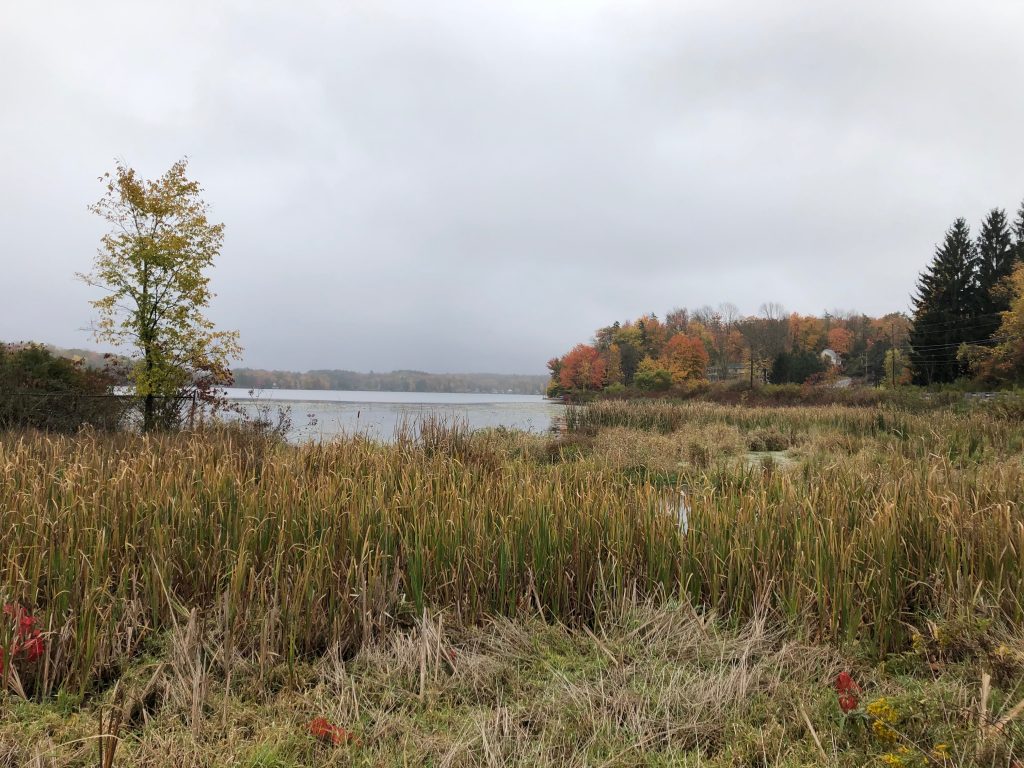 Tim Westgate walks down from his house, cell phone in hand, to his dock on Lake Underwood.
He then gets into his pontoon boat. It's quiet on the water. It's quiet almost everywhere in this corner of rural Pennsylvania's Wayne County.
If he holds his phone up while he's out on the water where there's a clearing, Westgate says, he might get two or three bars of signal. It's the closest place he can go to connect to the outside world.
Westgate has no internet at home. Instead, he regularly makes the 1.5-mile drive to the nearest library, where he can sit in the parking lot and access free Wi-Fi.
But when COVID-19 hit, those challenges only grew.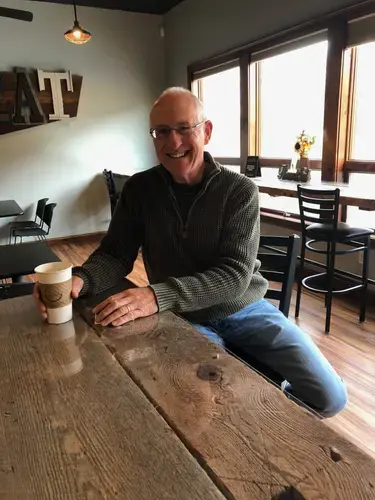 Westgate said his son moved up to Wayne County with him this past May after graduating from a technical school in Delaware for physical therapy. But once he arrived, applying for a license to practice physical therapy in Pennsylvania became a chore because of their lack of internet and the closure of state offices due to the pandemic.
Westgate said his son would join him at Sunday church extra early to access the building's Wi-Fi to work on his cover letters and job applications.
As for Westgate himself, a retired optometrist, his weekly Bible study classes have been moved to Zoom since the pandemic began. In order for Westgate to tune in on Tuesday nights at 7:30 p.m., he not only needs to drive to the library, he needs to find a street light to park under — so people on the call are able to see him.
Westgate then climbs in the backseat, resting his device on the truck's center console. 
"There's no access here," he said of the area.
Westgate isn't the only one with no internet.
Honesdale is Wayne County's most populous municipality and home to 5,000 people. It's known for its homey Main Street, where residents come in to eat at one of the town's classic diners and greet the wait staff by name.
The pace is slow but comfortable. On one end of Main Street, there's a picturesque bridge crossing over a river with mountains rising gently behind it. The fall colors are radiant in this part of the state.
But walk five minutes, and Bruce Johnson doesn't have the internet connection he needs to work from home.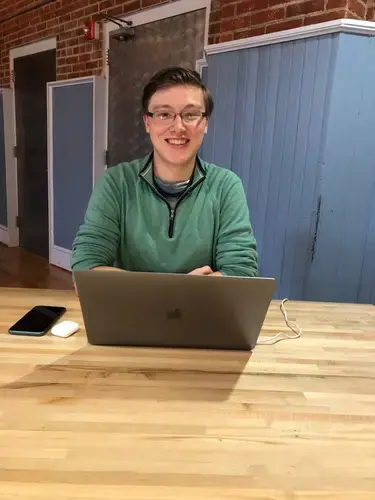 "It's definitely a struggle," said Johnson, a 20-year-old software engineer for Yoga International, who has lived in Honesdale his whole life. He said his home internet has not improved despite paying the highest price for what's supposed to be the best plan — the speed the local internet providers are able to offer is "just not good enough."
Hidden beneath the open space, jewel lakes and dense forests is the silent frustration in households across the region that are struggling to keep pace with the modern world. Wayne County Commissioner Jocelyn Cramer estimates one-third of Wayne County's 50,000 residents have no internet whatsoever — not just slow internet. According to local officials in the area, the issue is top of mind for residents.
"The number one thing holding us back is broadband," said Kim Rickard, a community network specialist at Wayne County's Wayne Tomorrow! initiative.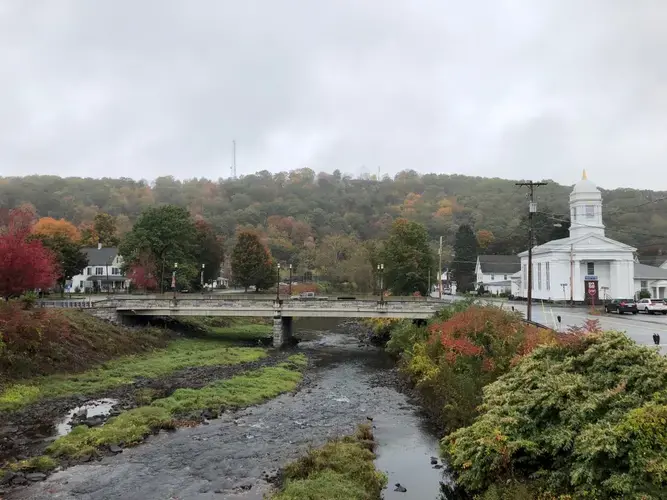 It's not just Wayne County, though. Other rural counties across Pennsylvania are fighting similar battles. And the pandemic upended everyone's plans.
"COVID is a game changer," said Mary Beth Wood, the executive director of the Wayne Economic Development Corporation. "COVID put a spotlight on everything."
And when the pandemic shuttered state agencies and offices in March, filing unemployment claims through Pennsylvania's Department of Labor and Industry shifted completely online — with nobody available in Harrisburg to answer claimants' calls.
Lucyann Vierling, the director of the Pike-Wayne County Workforce Alliance, said almost 30 percent of the workforce between Wayne and neighboring Pike counties were filing for unemployment compensation between the first and second quarters of the year. While that number waned off, Vierling said there has been another uptick in the region's unemployment claims more recently — signs of a "volatile economy." 
"That evolution of technology and speed and data continues to just move away from us," said Wayne County Commissioner Brian Smith. "And it always just seems to be a little further out of reach."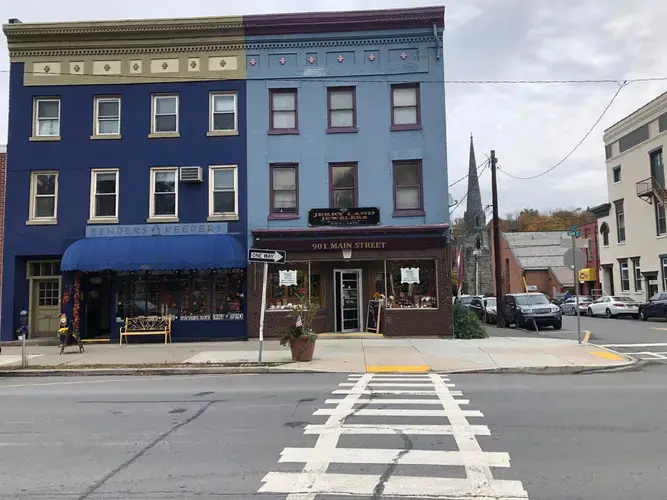 Wood said Wayne County has seen a 45 percent increase in real estate requests in recent months, leading to an influx of new residents. That's because people who typically live and work full-time in major metropolitan areas like New York City — which is two hours away by car — are moving into rural Northeast Pennsylvania to work remotely, potentially save on taxes and get out of the city while COVID-19 continues its spread.
Wayne County usually has a high second-home population, but when city dwellers are flocking to their second homes outside of the normal times — weekends and summers — combined with people moving in permanently, limited resources get strained further. In this case, that means the speed of internet or broadband, and their ability to connect to the world wide web.
"People are buying houses so fast," said Kristina Russo, director of the Newfoundland Public Library. "You can just tell when there's a lot of people because the internet slows down so much in the summertime when all the tourists come up. Usually, it goes away around autumn, but it's been persisting, so there must still be a lot of people around. It's kind of funny how you can tell based on that."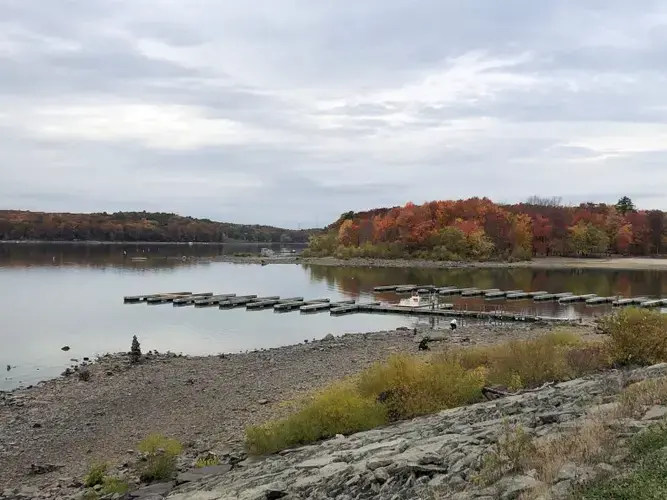 But there are other underlying implications that come with the surging interest in the area. 
The 2020 Census will assess not only the population of the country, but also where people are located as of April 1 to provide accurate demographic information and inform federal and state officials with how best to direct funding.
But since the pandemic took off in mid-March, it's likely those moving in to the area recently will not be counted as living in Wayne County full-time as of April 1, despite using the county's resources — broadband included.
That's because the Census Bureau also does not mail the physical Census form to P.O. boxes. For some, that leaves the internet as the only other plausible way of completing the Census, other than the Census enumerators who knock on doors. Wayne County, recognizing the area's poor internet, also spent money on lawn signs with a number for residents to call to fill out the Census that way.
"That penalizes rural communities," Cramer said.
Wayne County, at 49 percent, is far below Pennsylvania's 69.6 percent response rate and currently has the fifth-lowest Census response rate out of the state's 67 counties. Poor internet access could be a significant factor in the county's low Census response: Just 35 percent of Wayne County's Census responses came through the internet, compared to about 54 percent of Census responses both nationwide and in Pennsylvania.
With each individual who fills out the Census accounting for about $2,100 in funding, Cramer said she's concerned about not getting the money the county needs to support infrastructure projects like broadband.
"It's a vicious cycle, right?" Rickard said.
But there are other, more direct costs to a lack of internet, too.
Rickard's son studies engineering at Penn State-University Park. When he found out his classes would be online this fall semester, Rickard said he was planning to live at home while continuing his education.
But two weeks into this fall term, it just wasn't working out. Now, Rickard's son is living off campus near the State College campus, where there is at least reliable internet.
"To try to do aerospace engineering online, in our home — to do a virtual, 17-credit, University Park type education, it was just so slow," Rickard said. 
Cramer said between 65 and 85 percent of Wayne County public school students have chosen to go back to school under new COVID-19 guidelines. She said that's due in part to the poor broadband connections students experienced last spring, when students would either need to be driven to the school parking lot to download assignments or teachers would need to drop those assignments off.
Just ask Margaret Murphy, a freshman at Bethlehem's Lehigh University who has lived in Honesdale her whole life. She said she lived on Lehigh's campus this semester, despite mostly virtual classes, in part because she was "kind of scared" her poor Wi-Fi wouldn't sustain college Zoom classes or the software she needs to access for her engineering classes.
When learning went virtual this past spring, Murphy was a senior in high school and her teachers weren't allowed to require Zoom classes because many Wayne County classmates had poor internet — or no internet at all. 
"If I'm doing something on the computer and someone is downstairs watching Netflix, everything will be super slow," Murphy said. "We recently upgraded to better performing Wi-Fi, and it's still not great."
The Problem Touches All Corners of Pennsylvania
Wayne County is not alone. In fact, the scope of the problem among Pennsylvania's 3.4 million rural residents may not even be entirely known.
The Federal Communications Commission reported 800,000 Pennsylvanians did not have broadband connectivity, but those numbers are drawn from data self-reported from internet service providers. Kyle Kopko, the director of the Center for Rural Pennsylvania, a bipartisan state legislative agency, estimates 253,000 rural households in Pennsylvania — 15 percent of the state's rural households — do not have internet access at all. 
A 2018 study conducted by the Center for Rural Pennsylvania found through its collection of 11 million speed tests across the state that "median speeds across most areas of the state" did not meet the FCC definition of broadband: 25Mbps in download speed.
And according to that Center for Rural Pennsylvania study, there were zero counties across Pennsylvania in which at least half the population received broadband connectivity, as defined by the FCC. That's in spite of the fact that the FCC reported in December 2017 that 100 percent of Pennsylvania's 67 counties had access to the 25Mbps standard of broadband.
The discrepancy between data reported by the internet service providers to the FCC and that which was collected by the Center for Rural Pennsylvania shows "a systematic and growing overstatement of broadband service availability in rural communities."
At issue is an archaic 2004 Pennsylvania policy that has turned out to be disastrous in the eyes of Sascha Meinrath, a Penn State professor in telecommunications and the lead author on the 2018 Center for Rural Pennsylvania study.
Act 183 of Chapter 30 of the Pennsylvania Public Utility Code required internet service providers to offer broadband connectivity to all Pennsylvania residents by 2015, a goal the providers claim has been met. But "broadband" as written in the code is defined as 1.544Mbps download speed and 128Kbps in upload speed — well below the current minimum standards dictated by the FCC. This allows the telecommunications companies and internet service providers to claim they are providing broadband to all Pennsylvanians — by using the much lower state standard.
"Claims of full broadband availability across Pennsylvania appear to be at odds with the on-the-ground broadband reality experienced by many Pennsylvania residents," the 2018 Center for Rural Pennsylvania study found.
Such a discrepancy — and such friction — between the state and internet service providers is nothing new. 
A 2002 ruling by the Pennsylvania Public Utilities Commission chastised Verizon for lowering its broadband speed goals and opting to deploy DSL instead of fiber. Verizon admitted itself that DSL leads to slower speeds as distance increases. And rural access was already severely lagging behind suburban and urban broadband by Verizon's own data.
In the 2002 ruling, the Public Utilities Commission wrote that Verizon has "dropped all plans to provide" fiber to each customer, thereby causing the commission "to question" how Verizon would be able to meet its commitment at the time to provide a broadband speed of 45Mbps through its DSL service.
Verizon declined to answer several questions regarding challenges associated with broadband development in rural areas, whether it feels it has addressed the state's Chapter 30 concerns dating back more than a decade and how often the company receives complaints from Pennsylvanians over their internet speeds or affordability. 
"Millions of Pennsylvania residents have access to robust wireline and wireless broadband services over Verizon's networks," Verizon wrote in a statement through spokesman Rich Young. "Many other companies offer broadband service in the Commonwealth as well. Adding coverage and addressing areas in which service is lacking will take a collective partnership with the government, the communications industry and others. We're proud to be a premier provider of broadband services in Pennsylvania and we'll continue to be so in the years to come."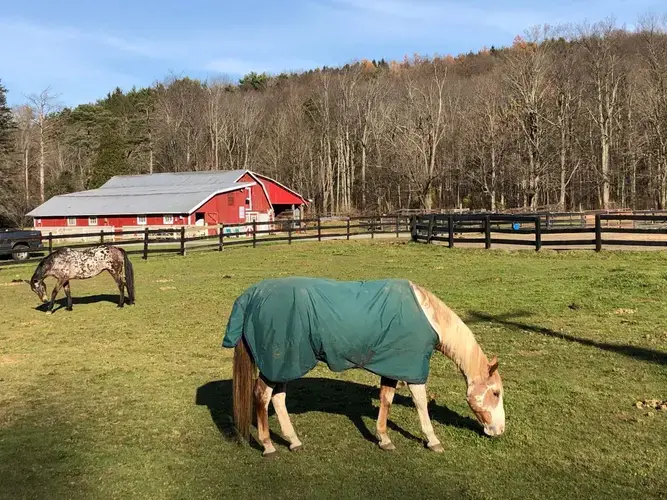 While the FCC has updated its definition of broadband several times since 2004, Pennsylvania has kept its much slower standard of 1.544Mbps download speed in place — a "grave disservice" on the part of the state's legislators, Meinrath said.
"It's such a s---show right," Meinrath said. "Coronavirus is the razor that slices through the B.S."
In practical terms, Meinrath estimates only five to 10 percent of Pennsylvanians can support three Zoom calls going on at the same time in a home.
To add insult to injury, Meinrath's study found that rural areas almost always pay more than urban areas no matter the technology being deployed or the speed of the plan being purchased.
"You're being screwed once on the connectivity, and you're being screwed twice on the cost," Meinrath said.
At the crux of the issue is basic economics: Market forces do not on their own drive providers to want to do business and build out broadband in rural areas. Blair Levin, a senior fellow with the Metropolitan Policy Program at the Brookings Institute and the former chief of staff to FCC Chairman Reed Hundt, said the problems that exist in deploying broadband in rural areas are exactly the same as those posed by providing water, electricity, sewer systems and railroads in remote communities.
Wayne County has about one-quarter the number of people per square mile compared to the average population density across Pennsylvania, according to county data, putting it in the top 20 most remote counties in the state out of all 67.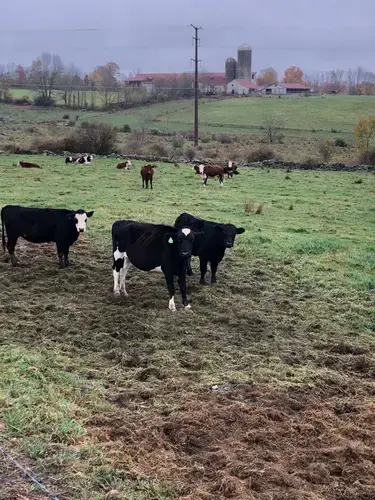 "Rural is always going to be a lot more expensive because you're going over more acreage while serving fewer people," Levin said. "So cost per person served is significantly higher."
But perhaps what's haunting tech scholars, public officials and residents alike speaks precisely to Levin's point: We've done this before.
Recognizing that electricity was becoming a basic public utility, President Franklin Roosevelt signed the Rural Electrification Act in 1936. The law incentivized electric cooperatives to provide electricity in rural areas of the United States through a federal loan program. And, importantly, the law created national standards, Meinrath said.
These nonprofit cooperatives were often locally sourced through farmers who banded together to bring electricity to their communities. Many of these cooperatives are still functional today. 
"As a community, you cannot operate efficiently without broadband," Wood said. "It has become as important as a road, electricity — as anything else. It's gone from something we would like to have to a necessity."
Meinrath said between 1995 and 2005 — the "heyday" of the internet in terms of competition and innovation — internet service providers applied the same copper lines used in our telephone lines to provide internet access. This type of internet access in the form of either dial-up or DSL is "super cheap" but "old and antiquated," Meinrath said. Video conferencing is virtually impossible and emailing is only feasible "as long as you're not in a hurry."
Now, though, internet providers don't want to share their lines with competitors, Meinrath added — leading to the "carving up" of America with little competition and "little incentive" to keep up with the rest of the world.
That has meant most rural residents are still using dial-up or DSL even though Meinrath said fiber is the only real means to provide broadband and ultimately increase quality of life in rural areas. 
Joe Lorah, the communications director at Blue Ridge Communications, which provides internet, TV and phone for Northeast and Central Pennsylvania, said "the pandemic has accelerated a need for households to get connected to the internet." Lorah said Blue Ridge is continuing to "invest" in its infrastructure to provide communities with "fast and reliable internet." He also said Blue Ridge continues to evaluate its download and upload speeds and makes "necessary adjustments." 
Lorah said Blue Ridge believes its speeds and price points are "competitive." The company now offers its fastest plan of 1 gig or 1,000 Mbps in download speed for about $120 per month. Its cheapest plan at about $36 per month has a speed of 10 Mbps download speed.
LHTC Broadband, another internet service provider in Wayne County, did not return a request for comment. 
But Karen Fabri, who lives in Crystal Lake on the border of Lackawanna and Wayne counties, said it doesn't matter which plan she chooses. Fabri pays for Adams Cable Service, which lists its fastest option at 150Mbps for $100 per month.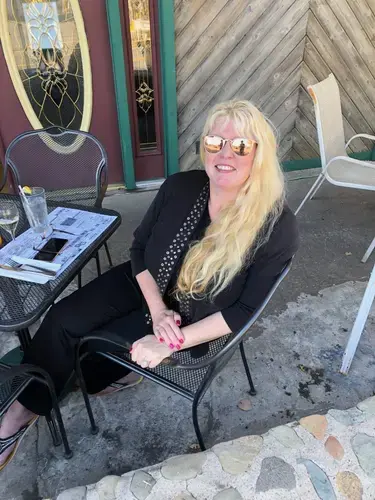 "When it glitches out and stops working, we call and they say, 'You have the best plan,'" Fabri said. "And I'm like, 'I know, that's why we're calling.'" 
Stephen Brame, the vice president of the Pennsylvania Rural Electric Association, said he understands fiber is more costly for the internet service providers to deploy.
"But we have to have the fortitude to make the investment," Brame said.
Brame said rural communities are at risk of getting left behind, especially as rural children grow up and enter a workforce that is becoming increasingly digital — both for businesses and consumers.
Vierling labeled rural Northeastern Pennsylvania's demographics situation the "gray tsunami." The U.S. Census Bureau estimates the population in Wayne County has declined by about three percent between 2010 and 2019 after increasing every decade since 1960.
"Kids will leave" without better internet service, Brame warned.
Meinrath says the alarm bells are ringing — and a problem he says was entirely predictable will now soon catch up to those hanging on by the margins.
"There's a world of pain coming," Meinrath said.
Will COVID Speed up the Timeline for a Solution?
Kopko noted in his Oct. 6 testimony in front of state legislators that even if providers are incentivized to deploy fiber in rural communities — no small task — the issue of affordability looms as well.
According to the most recent U.S. Census American Community Survey data, the median income among Pennsylvania households with internet access was $62,812. But those without internet access had a median household income of $24,314. For families earning that amount of money, the extra $50 per month — or more — is simply not doable.
Christine Caldara Piatos, the communications manager at the Center for Rural Pennsylvania, said it will likely take multiple solutions to address the complexities of broadband access. And Kopko said incentivizing the internet service providers would solve many of the problems — but not all.
"I think the situation will improve in the next couple years even if we do nothing because there are certain technologies coming online," Levin said. "There's also a bunch of fixed wireless technology coming online."
Help is on the way.
The FCC is allocating more than $368 million to close the digital divide in rural Pennsylvania, including almost $5.3 million for Wayne County. The funding is designed to ensure that over the next 10 years, 327,000 rural Pennsylvanians — about 40 percent of the estimated amount of rural Pennsylvanians without internet access — will receive broadband with speeds of at least 100Mbps.
Still, Cramer said while the investment is "great news," she highlighted the 10-year rollout and said the county needs "to do everything we can to improve service and expand service now."
The state has taken other measures recently as the pressures of poor internet access has placed further strains on households and businesses during the pandemic.
Kopko supported House Bill 2438 — passed by both the House and Senate unanimously and signed by Gov. Tom Wolf  — which allows rural electric cooperatives to use their lines to deploy fiber.
Wolf also recently signed Senate Bill 835, which passed unanimously in the General Assembly. It establishes a grant program for high-speed broadband infrastructure projects. The fund will receive $5 million during this fiscal year and be reserved for non-governmental entities with "expertise" in broadband deployment, with the monies limited only to projects in "unserved areas" that also meet the threshold of an internet download speed of 25Mbps.
Still, there's more to be done, and some argue steps the state has taken don't go far enough.
Meinrath said the language in Senate Bill 835 could hamper its effectiveness in delivering high-speed internet for rural residents. He said most underserved areas of the state won't be eligible for the support promised in the bill because they will be officially labeled as "served — when in fact they are not." 
He also called the decision to make municipal entities ineligible for the grant a "foolhardy" decision that has "driven the digital divide in countless locales for a generation now." While state law does not allow municipalities to provide broadband services, Kopko sees a role for them to "engage" in providing broadband services. 
Kopko also said the Legislature should also consider revising the state's definition of broadband. 
Kopko separately implored internet service providers to do away with their argument that "the cost of building broadband infrastructure in some rural areas is too expensive and will not result in a positive return on investment." Instead, he suggests, the demand for broadband in rural areas is greater than expected.  
Vierling agreed that building broadband in rural communities has an upside for the internet providers, too.
"Incentivizing the (internet service providers) is like the field of dreams: Build it and they will come," Vierling said. "That means for the ISPs, looking at it through the labor lens, it's a deterrent. Are you going to move somewhere with no internet?"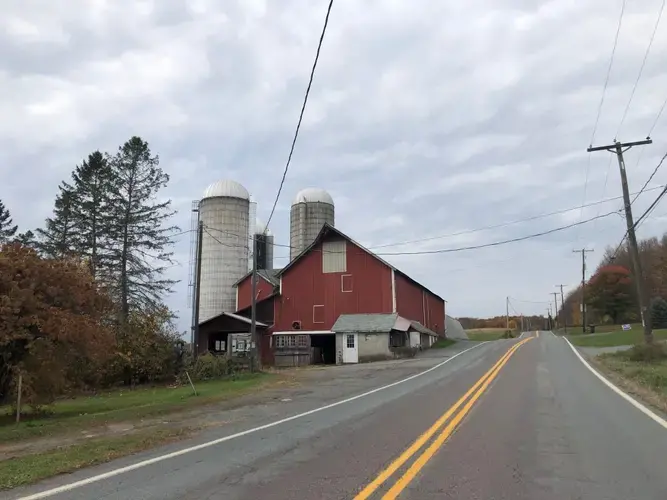 Meinrath wants to see more competition in rural areas. Brame said the issue of broadband is "ready made" for a public-private partnership. And Levin said subsidies are likely part of the solution.
"Someone needs to say, 'We're not going to leave this room until we figure this out,'" Brame said.
State Sen. Lisa Baker (R-Wayne) said the impacts of the lack of internet access are "neither speculative nor overestimated."
"Two things are required for needed progress to occur: both the public and private sectors must step up efforts, rather than pushing for the other to act, and a viable assignment of funding responsibility must be worked out and implemented," Baker said.
In an ironic twist, Cramer said COVID-19 may have put Wayne County in a more advantageous position to make improvements in terms of internet access: "We finally have some money," Cramer said.
The Wayne County commissioners appropriated about $1.2 million of its total $4 million CARES Act allotment to six different broadband-related projects. The projects, which focus on fiber deployment, are intended to provide broadband to tens of thousands of county residents by the end of this year.
And the Stourbridge Project marked another major investment by Wayne County. Opened in 2015, the business complex puts on training seminars in workforce development and technical skills. It also includes co-working spaces and has become the full-time home base for several companies and ventures. The project was named Pennsylvania's "Economic Development Project of the Year" in 2018.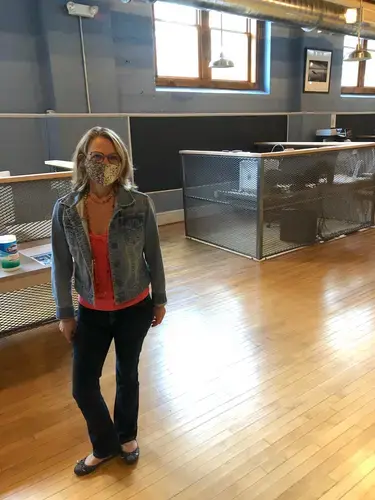 With fast and reliable internet, the project has become the hub for workers across the county. Bruce Johnson, the 20-year-old Honesdale resident and software engineer for Yoga International, works regularly at the Stourbridge Project while his work office is closed due to COVID-19 and his home Verizon Wi-Fi can't support the work he does.
There are some glimmers of hope shining through at the tail end of a dark year. Both Meinrath and Levin are looking for some type of infrastructure bill at the federal level once the next president takes office.
"I am quite optimistic only because when our backs are to the wall and we're in crisis seems to be about the only time we are in any way, shape or form proactive in doing the right thing," Meinrath said.
But Wayne County residents also know they've been through this before. Situated in the Northern Poconos region and flanked by the Delaware River to the east and the Endless Mountain Range to the west, Wayne County spans 71 miles north-to-south and 50 miles east-to-west. There's simply a lot of real estate to cover.
Brian Wilken, president of the Greater Honesdale Partnership, said internet access has been an issue in rural America "since the internet began." And there are natural limits that go along with living a more remote lifestyle.
"We've been talking about this issue for 10 years," said Tracy Schwarz, the system administrator for the Wayne County Library Authority. "We're very jaded at this point."
In the meantime, Westgate says people living in the area do what they have to — even if it's inconvenient to sit in the library parking lot to make a call or join a Bible study on Zoom.
"When you live somewhere, you just adjust to what your conditions are, and it becomes life," Westgate said. "You just adapt to it."
But is the lack of internet access making people in Wayne County rethink where they live?
Not Westgate:
"It's too beautiful here."
WLVR collaborates with the students of Lehigh University's Department of Journalism & Communication. View all student stories.
---
COVID-19 Update: The connection between local and global issues–the Pulitzer Center's long standing mantra–has, sadly, never been more evident. We are uniquely positioned to serve the journalists, news media organizations, schools, and universities we partner with by continuing to advance our core mission: enabling great journalism and education about underreported and systemic issues that resonate now–and continue to have relevance in times ahead. We believe that this is a moment for decisive action. Learn more about the steps we are taking.
RELATED ISSUES

Issue
Bringing Stories Home
Bringing Stories Home

COVID-19
RELATED INITIATIVES