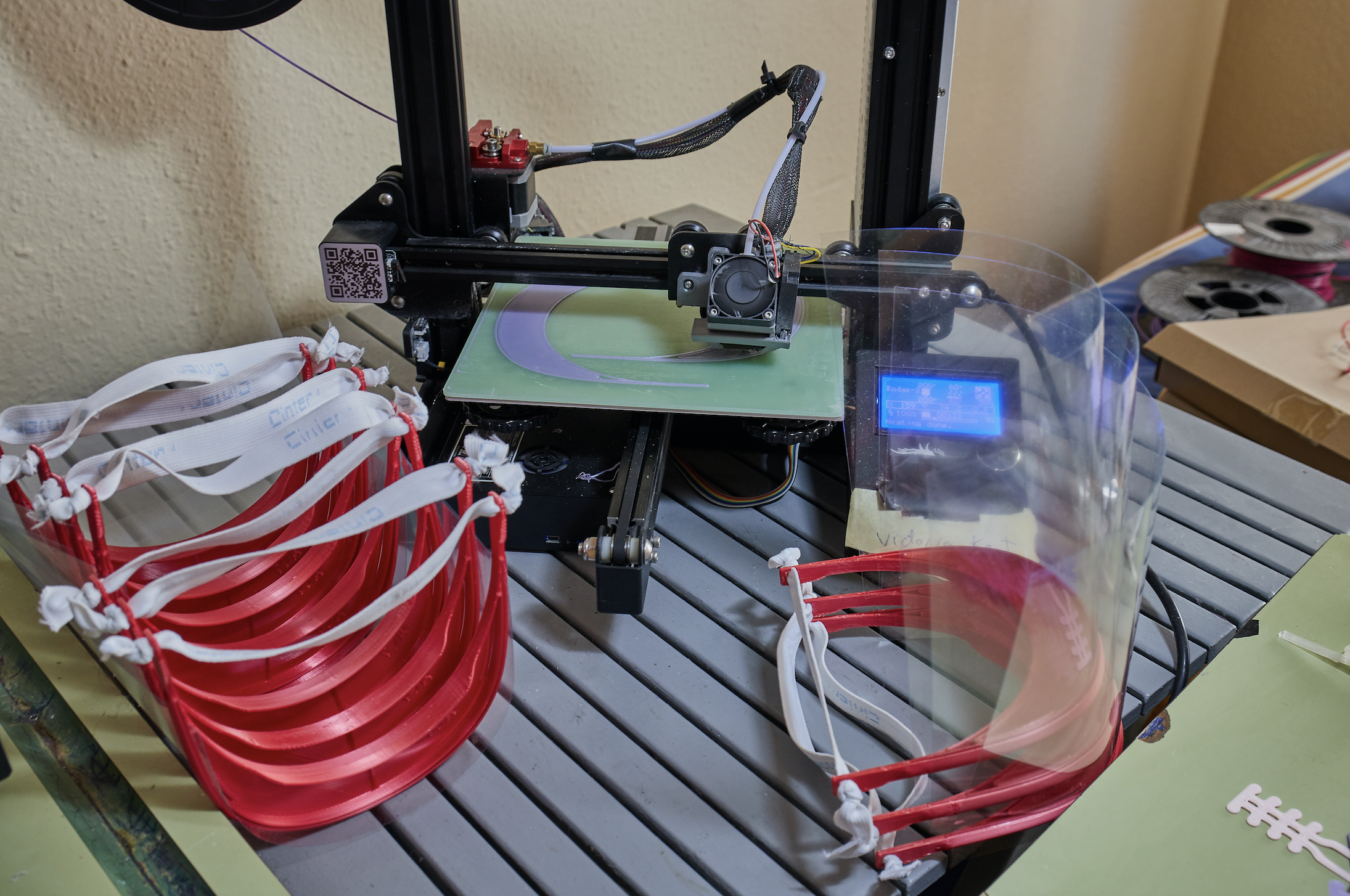 In the beginning of the pandemic, many Arab countries suffered from the lack of face masks. Some countries established their own local production lines of protective equipment and stopped exporting them to other countries. In Tunisia, 150 workers, mainly women, isolated themselves in a factory for one month to produce 50,000 masks per day, plus protective medical gear. Another initiative was launched in Lebanon, where two innovators produced masks using 3D printers.
What are the risks and concerns surrounding these initiatives? What technical standards do they follow?
In this episode of Almostajad, we hear from a worker at the Consomed factory who tells us about the feelings she felt when she left her family to join the battle against COVID-19. We also hear from Majd Al Shihabi and Mouhammed Najm to tell us about their idea to produce 3D printed face masks for free and how they aspire to improve it.
This episode was hosted by Abir Kopty, written by Mahmoud Alkhawaja, and edited by Tayseer Kabbani. The executive producer of Almostajad is Ramsey Tesdell.
To listen to the full episode in Arabic, click here.