Story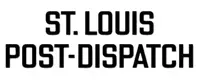 June 24, 2004
Creating Police Force is Struggle
The following article ran as part of an eight-part series by Jon Sawyer, originally published in the St. Louis Post-Dispatch June 6-24, 2004.
Creating an independent, noncorrupt police force in a place like Afghanistan was never going to be easy, not with feuding warlords and deep ethnic divisions and the temptation of easy money from the world's biggest source of heroin.
But the biggest challenge of all was etched in the furrowed brow of Noor Mohammed, a 40-something Kandahar police officer who showed up last week at a U.S.-funded police training center outside his city.
What stumped Mohammed was a single sheet of paper, a handful of simple questions: What was his name? His father's name? The police department from which he came?
A few of the trainee candidates completed the form in seconds. A few more visibly struggled, asking their neighbors for help and studying a second page they had been given on which the answers were already written.
Mohammed clutched his pencil, stared into space, wrote nothing.
It was left to Manny Stinehour, a burly, balding ex-cop from Killeen, Texas, to gently
break the news.
"We salute your service to the country," Stinehour told Mohammed, as the latter blinked back tears, "but your government has determined that you cannot participate in this training program unless you pass this literacy test."
Stinehour is here as an American police-trainer adviser, one of several dozen working at six regional training centers in Afghanistan. They work for the private company DynCorp under contract to the U.S. State Department as part of a $200
million program aimed at training and equipping 50,000 Afghan police.
The training center offers three courses of instruction: a two-week program for officers, an eight-week Basic 1 program for those who are literate and a four-week Basic 2 program for those who aren't.
What's telling, Stinehour says, is that "so far we haven't had enough guys qualified to actually run a Basic 1 course."
Critics say the police training program is more form than substance, a numbers game that conceals deep structural problems; illiteracy is only the most dramatic example.
U.S. officials insist the program is on track, with 20,000 police officers due to finishtraining by July 1 and all 50,000 Afghan police due to finish by next summer. Of those who are graduating, 5,000 are described as officers, all literate.
Of the 15,000 noncommissioned policemen who are completing courses, roughly half are wholly or functionally illiterate. They are being allowed to pass through at the behest of the Afghan Interior Ministry, which wants as many police on hand as possible for the national elections scheduled for September.
Critic and defender
Vikram Parekh is a senior analyst for Afghanistan based in Kabul for the International Crisis Group - a nonprofit group aimed at fostering conflict resolution around the globe. He said the police training effort was an example of a huge expenditure unlikely to produce long-lasting results.
"They're giving two-week courses to officers who have come straight from police departments that are highly problematic, staffed not by professionals but by ex- mujahedeen who happened to be around when they handed out jobs," Parekh said.
"Two weeks will do nothing."
A U.S. official familiar with the training program lashed out at the critics. He said the police program has progressed farther faster than a comparable U.S. training program for the Afghan army. And this progress came, he said, despite total funding for the police program so far of $300 million (including German contributions), compared with three times that much for the army.
This official, who spoke on the condition that he not be identified, said that in the army program, "we pay every nickel of the soldiers' salaries. We do everything for them. . . . They only go out when they're accompanied by U.S. Special Forces, plus U.S. air cover, too. And they only deploy when we say so.
"When I got here, by contrast, every Afghan police officer was fully deployed. We didn't have the option of shutting everything down and bringing them all in for training. Yet it's the police who have kept the lid on here.
"I tell people we've been asked to do the impossible. It's roughly the equivalent of when you have a front line in combat and have to do a night replacement under fire."
The chief trainer adviser at the Kandahar site is Paul Schepff, 54, an ex-Marine and retired North Carolina highway patrolman who came to Afghanistan last fall after an earlier 15-month stint as a DynCorp police trainer in East Timor.
"We've got a lot of work to do here," Schepff said, noting that given the poor supervision of individual police departments, the training won't have much effect until international advisers are deployed to work directly with the departments. That
deployment is in the planning stages but hasn't yet begun.
"We're teaching democratic policing," Schepff said, "things like human rights that I grew up with but that have never been in place in a country like this. It's humbling."
Stinehour surveys the line of men, mostly 40 or older and mostly in uniforms, who stand in the 110-degree heat waiting to be processed in a tent outside the training center's main wall.
"At least this group looks like officers," he says. "This is the program we offer that's supposed to be for senior officers with experience, and this group actually looks like it. The last time we had a bunch of snot-nosed kids."
Trainee turns trainer
Inside the treeless compound, a row of classroom trailers is already full, with rows of students listening intently to the Afghan teachers who do the actual training. The Americans, having trained the trainers, now oversee the process.
In the advanced officers' class, with instructor Mati Ullma in charge, today's drill has each trainee marching to the front and writing his name as Ullma observes. In the Basic 2 course down the line, where the majority of students cannot read and write, the instructor focuses on how to make an arrest when a subject tries to resist.
Command of this training center falls to Gen. Nusrullah Zarifi, a veteran police officer who trained in Moscow during the Soviet occupation of Afghanistan and whose father was a senior army commander. When the fundamentalist Taliban swept to power in 1995 out of their base in Kandahar, Zarifi said, he grew his beard long, turned in his badge and worked as a shopkeeper.
"I had to be like the Taliban or they would have punished me," he said. Security under the Taliban was actually good, Zarifi added. "It was a dictatorship. If a person stole something, they cut off his hands. No one wants his hands cut off, so security was good."
Zarifi said that he welcomes the international presence and that he has learned a lot from working with the American advisers. He likes less the fact that he and his staff are dependent for salary and equipment on the Afghan Interior Ministry.
"We get nothing," he says. "We are on our own."
The Afghan instructors here say they haven't been paid in weeks. A U.S. official familiar with the program acknowledges that for most of this year the ministry has been running three months or more in arrears on pay; he says that as of this week, the problem has been corrected.
Inside the training compound, the handful of American advisers take comfort in their proximity to the U.S. military base just a mile or so down the road toward the Kandahar airport. Security provisions are impressive: thick masonry walls 10 feet high, watchtowers at the corners, a bunker in the center of the interior and a squad of 10 Nepalese Gurkha guards standing watch 24/7.
Sgt. Surya Gurung, a veteran of service in 20 countries that has taken him everywhere from Malaysia and Israel to the Falkland Islands, commands the Gurkha force. Asked how Afghanistan compares with previous posts, Gurung is Joe Friday direct: "The weather is very hot. Not much rain. Very dusty."
And "very, very dangerous," he adds, with car bombs possible anywhere, as well as people shooting and setting mines.
The DynCorp team members are part of the wave of private contractors now working in Iraq and Afghanistan, pulling down salaries of $100,000 a year or more in exchange for spending months in isolated compounds where the daily routine is equal parts boredom, fear and, in this case, the challenge of starting from scratch in teaching modern police techniques.
Stinehour's story is typical. Raised as an Army brat, he was born in Germany and lived all over America before settling down with the Killeen police force in Texas.
After eight years, thirsting for a challenge and a change, he signed up with DynCorp as a police instructor in Kosovo. He put in 21 months there and was preparing for an assignment to Iraq when the opportunity to come to Afghanistan arose instead.
Back at the entrance tent, Stinehour explains to Mohammed that despite failing the literacy test, he can still take part in the training, by shifting to one of the basic classes that are given to noncommissioned policemen, many of them illiterate. Mohammed protests that he is an officer, that he doesn't belong in a class with raw recruits.
"Then you must study harder," Stinehour says.
Mohammed shakes his head, a portrait in broken pride. "I have already tried this test," he says, "three times."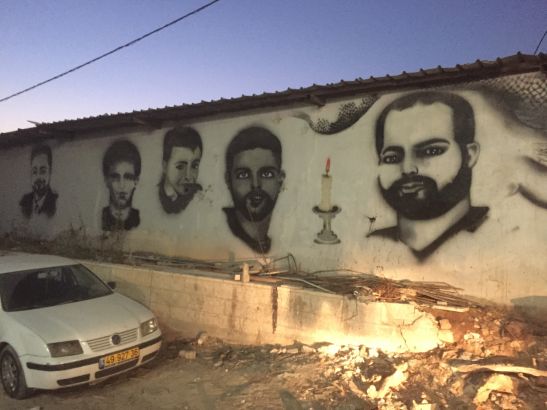 During the War on Terror, the rise of private military contractors (PMCs) became an international...