Braving rain and high winds, demonstrators marched through Glasgow, Scotland, on Saturday, November 6, 2021, as part of the Global Day of Action for Climate Justice, one of many such demonstrations on the same day in other nations.
This was the largest march I have ever witnessed, lasting for approximately two hours. While climate action was at its core, it seemed that nearly anyone with a passionate cause or a grievance with the status quo was there, including bike activists, Scottish independence advocates, Extinction Rebellion, a wide variety of socialist, migrant, and Indigenous activists, a small contingent of the Communist Party completely flanked by police, vegans, several drum groups and brass bands, a tiny contingent advocating for Hong Kong independence, and many more.
From my vantage, the march appeared peaceful and well-orchestrated.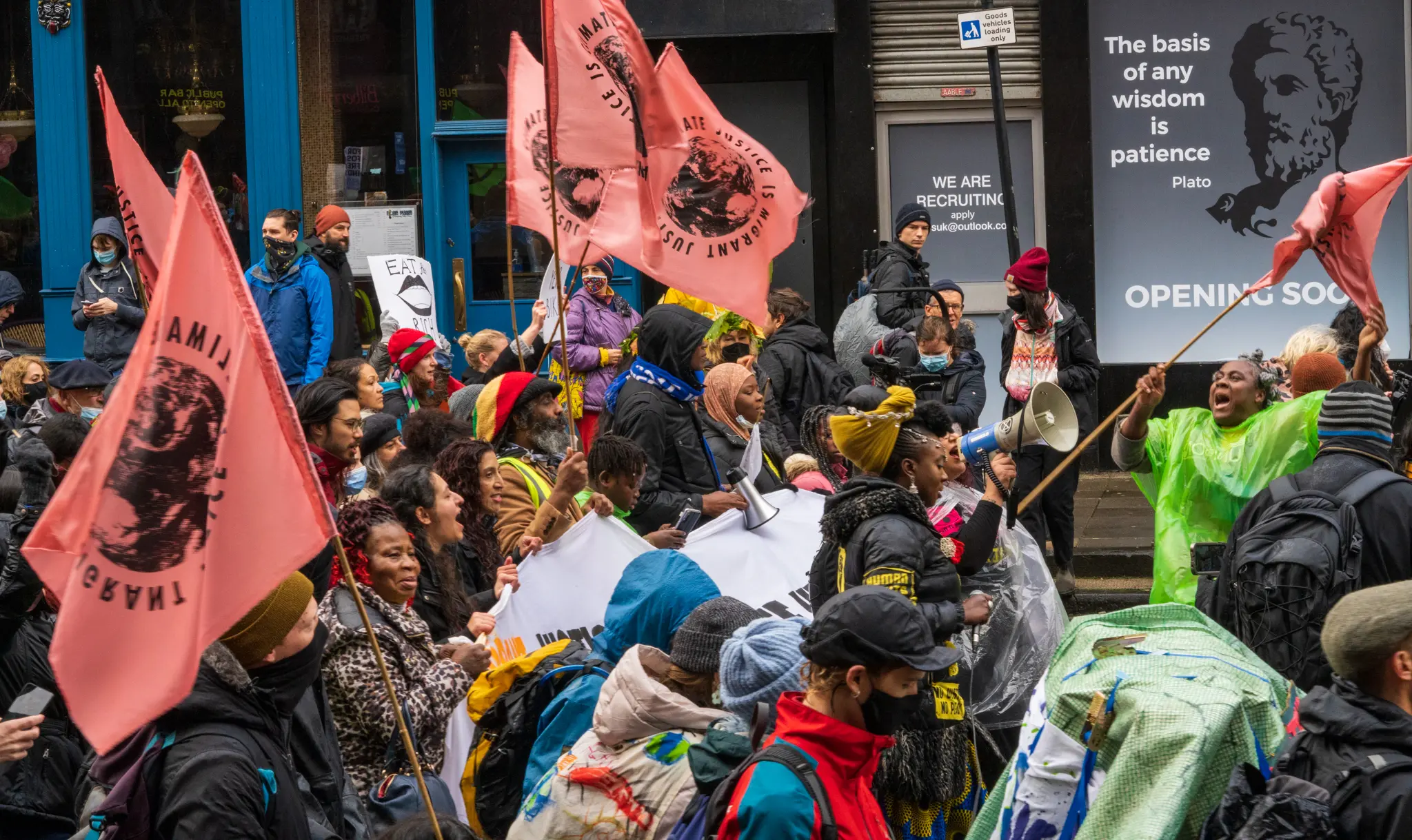 Marchers gathered on November 6, 2021, in Glasgow, Scotland, in honor of the Global Day of Action for Climate Justice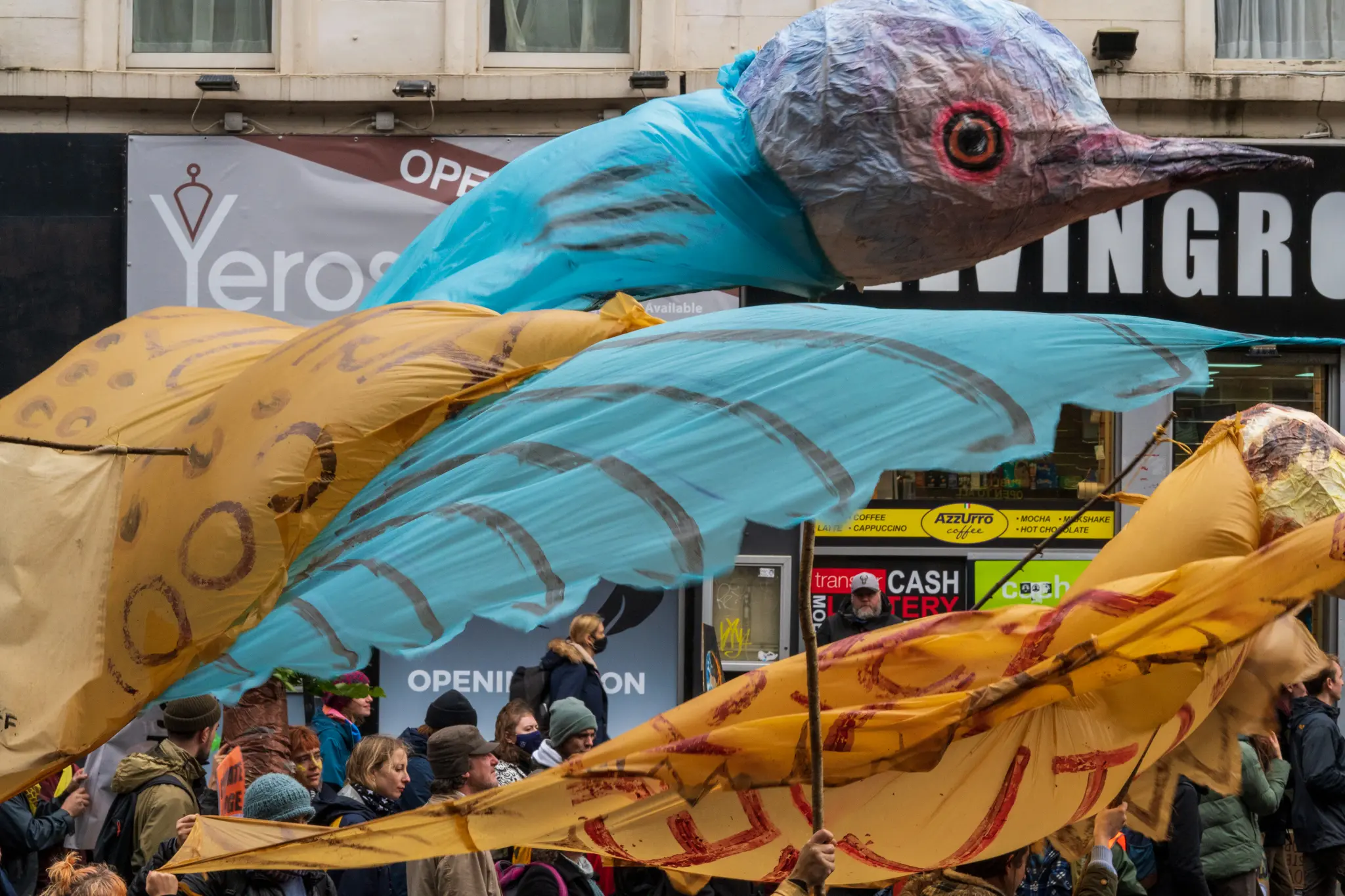 A scene from the November 6, 2021, march in Glasgow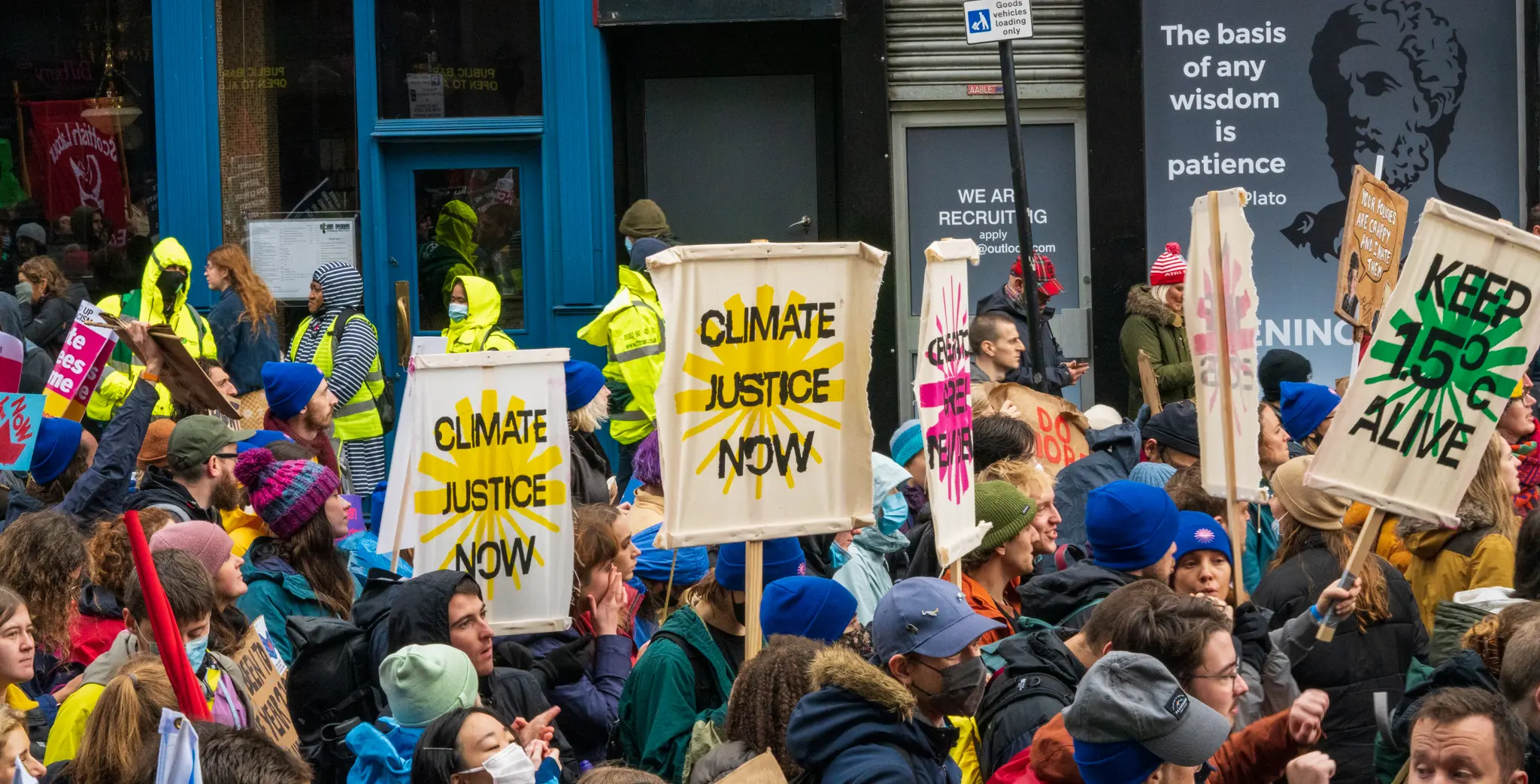 Signs reading "Climate Justice Now" raised above the crowd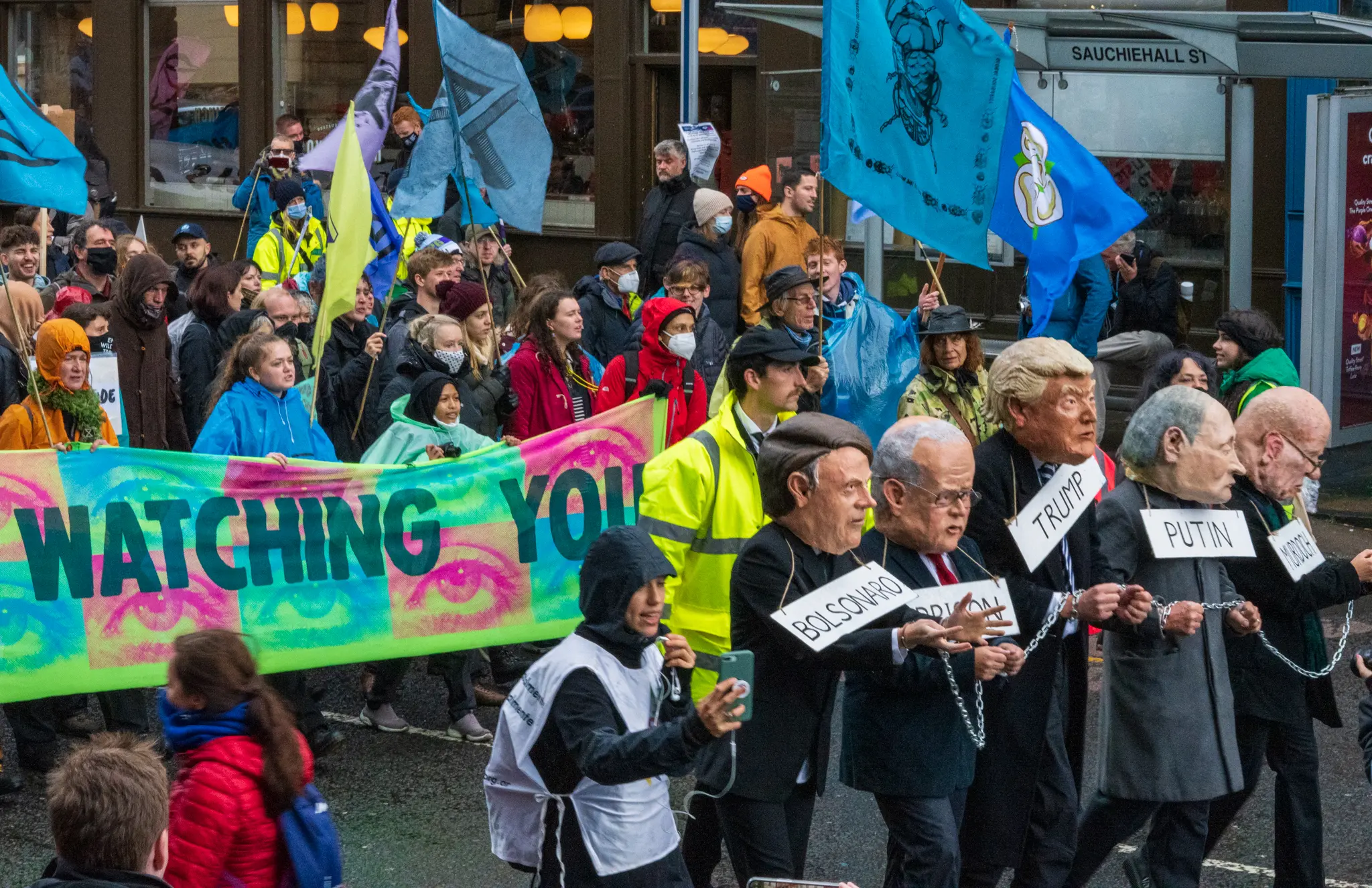 Marchers dressed as various world leaders walk through the streets.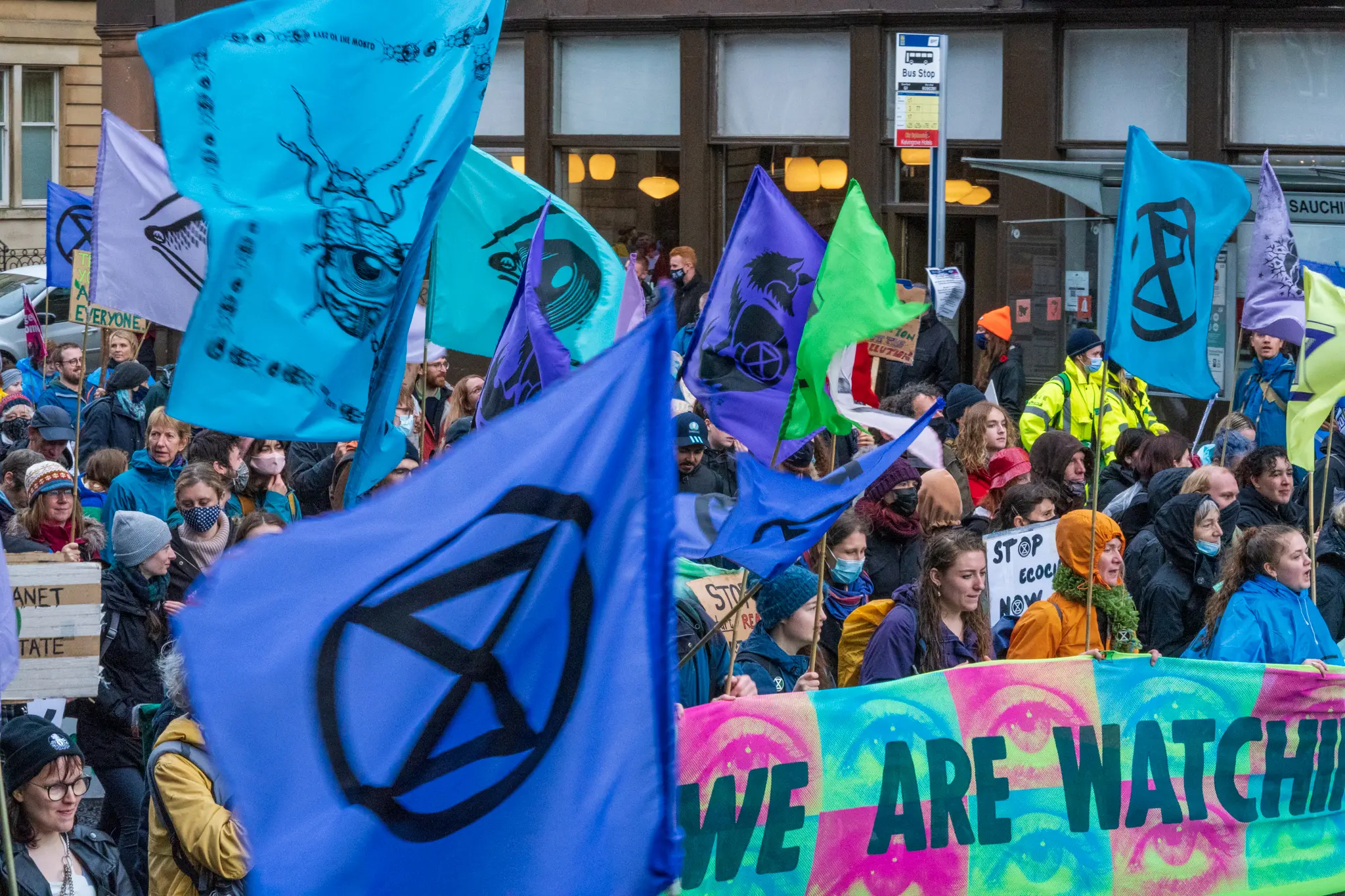 A sign reading "We Are Watching" leads the crowd.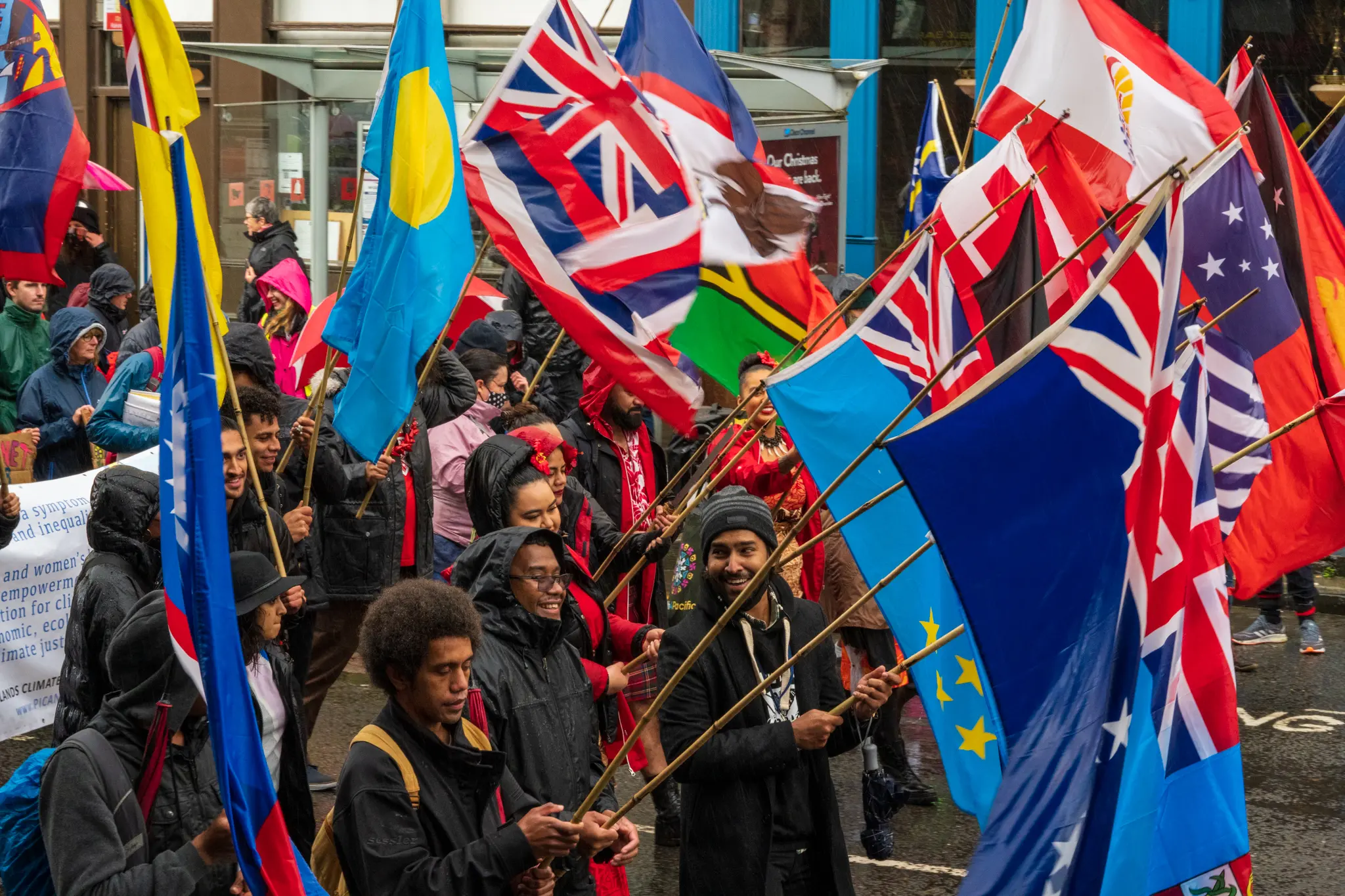 Protesters representing small island and low-lying nation states at climate march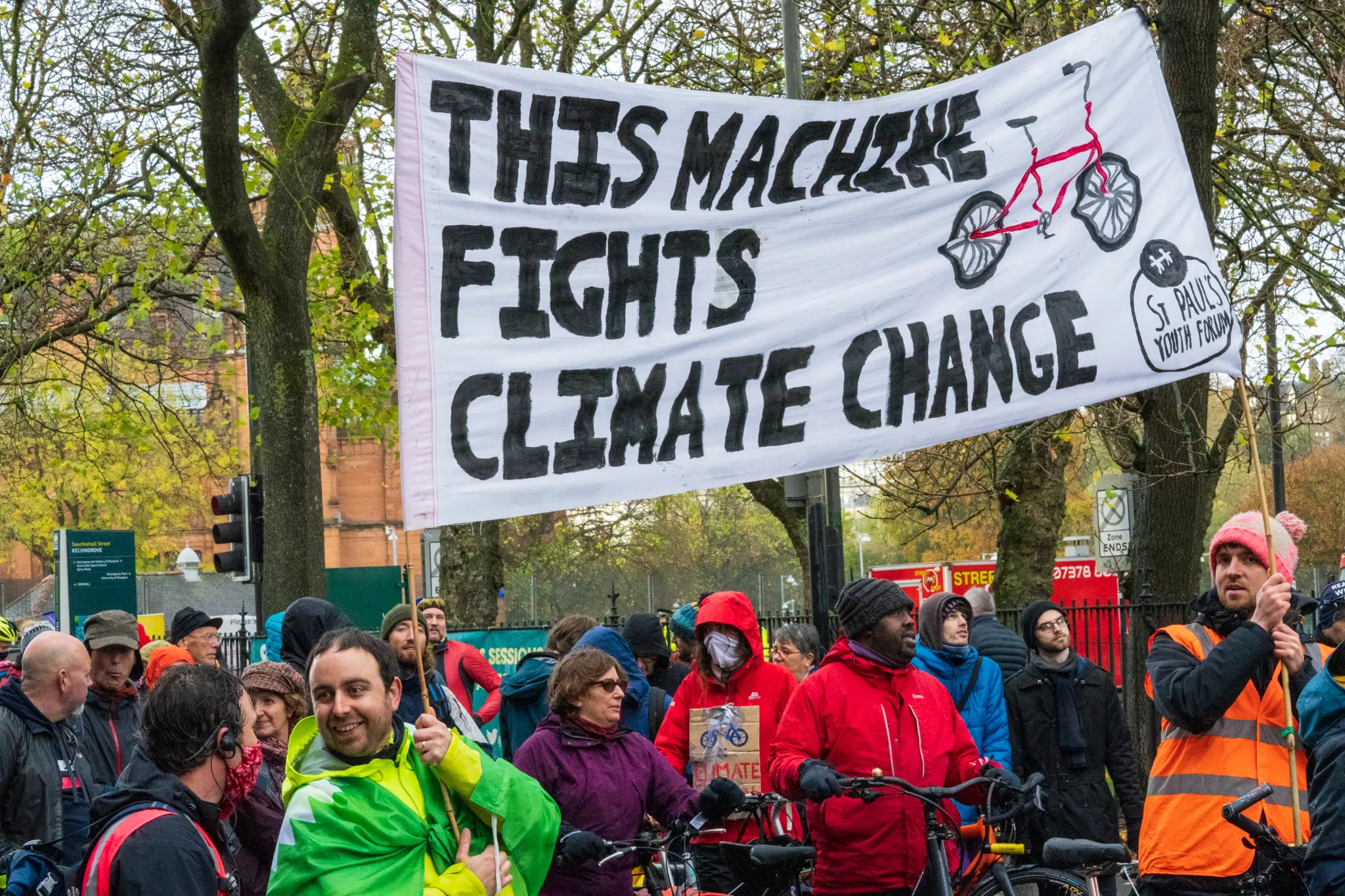 Protesters hoist a sign picturing a bicycle that reads, "This Machine Fights Climate Change."
A protester dressed as a polar bear riding a bicycle in the march
RELATED ISSUES