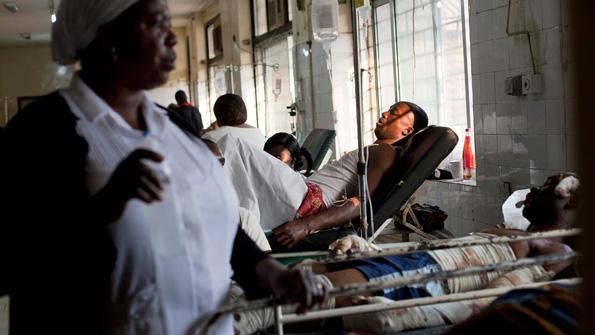 Pulitzer Center grantee Joe Bavier was featured in a CNN report by Tim Lister on Boko Haram's increasingly coordinated terrorist attacks in Nigeria.

Nigerian President Goodluck Jonathan has suddenly shifted his attitude toward the Islamist extremist group Boko Haram, as violence spreads across northern Nigeria.

A week ago, Jonathan warned the group had infiltrated the government and security forces and vowed (again) to stamp it out. But in an interview with Reuters news agency Thursday he said that if Boko Haram identified itself and stated clear demands the government was ready for dialogue. He also acknowledged that military action alone would not stop Boko Haram; and northern Nigeria needed economic development.

But Nigeria-watchers think this apparent carrot may have come too late. Boko Haram's purported leader, Abu Bakar Shekau, responded in an audio message: "We're killing police officers, we're killing soldiers and other government people who are fighting Allah; and Christians who are killing Muslims and talking badly about our Islamic religion."

Read the full story at CNN.com.
RELATED ISSUES