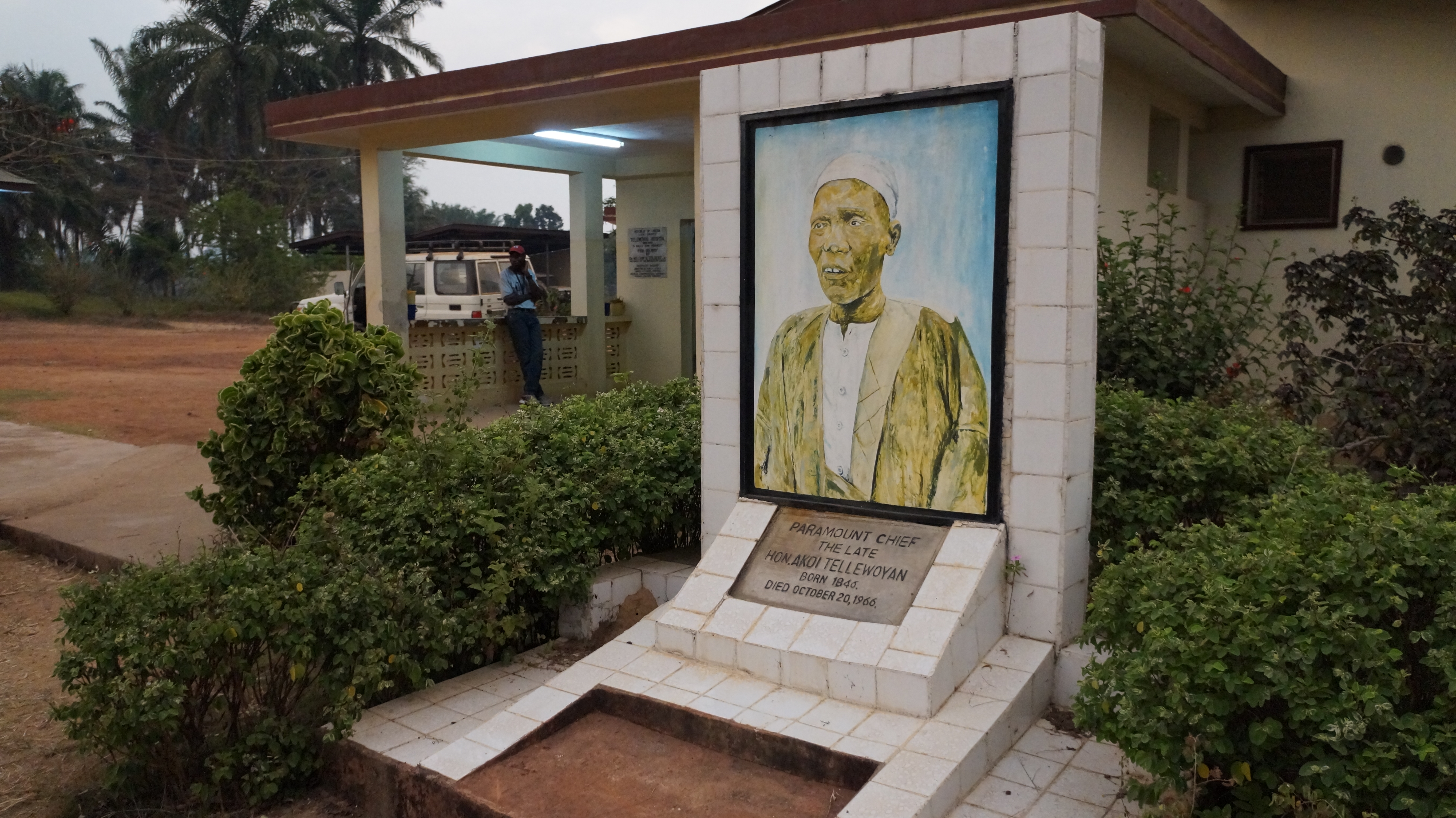 Call 29-year-old Emmanuel crazy and he'll show you how he feels about a stigma-laced title such as this.
According to the nurse who greets him as he walks into the clinic at Monrovia Central Prison, it was by his temper that he landed here three years or so ago.
"A girl in his village called him, 'Crazy from Crazy Town,'" says 33-year-old Ibnyasin Duoko, who's doing his first clinical rotation as part of the Carter Center's mental health clinician training program. "He became violent, and they didn't know what to do with him," he says.
The girl's family charged him with rape. Duoko says there is little evidence to back up the claim, and Emmanuel's yet to see his day in court.
Emmanuel knows something's wrong in his head, but he defies the schizophrenia diagnosis in his chart. Schizophrenia sounds too much like something a crazy person would have.
Whatever name ascribed, the Chlorpromazine he takes keeps it under control. Emmanuel's a different person on the medication, says Duoko.
But the clinic is almost out of this, as well as several other medications used in treating mental health conditions. A new shipment's arrival is anyone's guess.
One medication has been absent from the dispensary shelf for a month.
* * *
In a country where stigma related to mental illness abounds, Liberia has made remarkable progress to improve the lives of its mentally ill in recent years. The country passed a comprehensive health policy in 2009, part of which specifically lists mental health as a priority. It's also most of the way through a multi-year partnership with the Carter Center to train 150 mental health clinicians.
But one barrier it can't seem to overcome is money.
Liberia's Assistant Minister of Health, Tolbert Nyenswah, says the entire Liberian government operates on a $500 million annual budget. Sixty percent goes to salaries. Factor costs of infrastructure for a country in the aftermath of civil war—roads, vehicles, generators run on fuel, and other necessities—and Nyenswah admits conditions like mental health are quick to be neglected.
"In as much as we're having problems, we have to find money to buy the mental health drugs," says Nyenswah. He contends the government has been able to get its hands on an adequate supply of psychotropic and anti-depressant medications, and that any clinician who submits a requisition will receive "ample" supply.
"The government of Liberia is striving and doing everything possible to provide these drugs," he says.
Those efforts include applying for aid from international partners. And there's been some success. Australia recently provided money specifically for mental health medications.
But the assurances of Liberian officials and outside resources are not enough to quell the fear of Liberia's mental health clinicians.
In Voinjama, a city of 27,000 in the northern part of Lofa County, just three clinicians cover the area's entire mental health caseload. Luana Korvah is one. Her responsibilities include tending to mental health patients at both the local hospital and prison. She says she can barely keep up with the workload, but that her primary concern is whether she'll have the drugs necessary to treat her patients.
She points to a nearly-empty medicine storage cabinet. "Right now, I don't have enough."
RELATED ISSUES