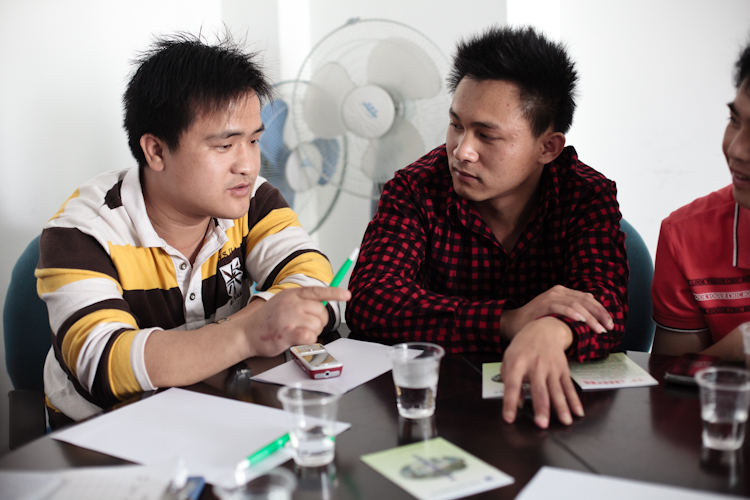 In China, what you don't say is as important as what you do say. This is crucial for the country's nascent labor movement. Since all unions are under the control of the All China Federation of Trade Unions and the government is suspicious of NGOs, it's important to be as low-key as possible.

While reporting this story, we spent a couple of days last week speaking with activists from China Labor Watch. In 2009, the New York-based organization set up an office in Shenzhen. (They've since set up another office in Suzhou, at mouth of the Yangtze River Delta.) It's hard to find the office. There is no name on the door. The office is registered as an enterprise but not an NGO. The wording is crucial.

On my last visit here in September 2010, another labor leader, Qiang, spoke of a project he was setting up in hopes of building a "harmonious society." The co-opting of government speak is intentional. Qiang told me that he had learned lessons from the events at Tiananmen Square. Working smart in China means not offending the party. The best way to do this is to use language that on its face supports improving the status quo, not radically altering it.

The best example of the hazards of not working in this fashion may be Xiao Qing Shan, a labor activist well-known throughout the Pearl River Delta for his protests at courts and governments. Xiao became the voice of migrant laborers by standing outside of courthouses wearing a poster board that listed the specific law a particular factory was accused of violating. (Chinese labor law is far more stringent in theory than in practice.)

Xiao went missing on September 30, 2010. Two days earlier, he'd staged one of his signature protests outside the Baoan District Court. A week after he disappeared, some colleagues sent out an email with the subject line "Xiaoqing Shan is lost." The email contained photos of him standing on bridges and in front of government buildings wearing his banners. On October 18th, theHong Kong-based Civil Rights and Livelihood Watch found Xiao. He'd been sent to a Re-education through Labor Camp in Shenzhen.

I called his cell-phone when I arrived in Shenzhen. There was no answer.