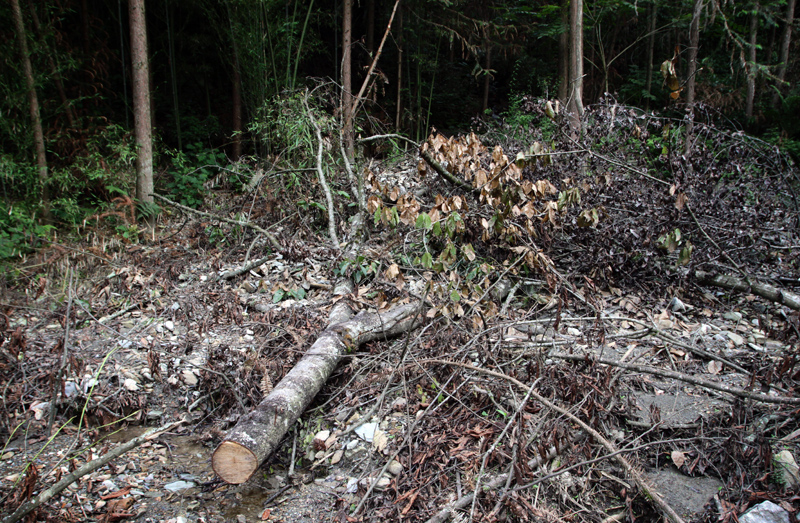 Forest ecosystems throughout the world are key to the livelihoods of over 1.6 billion people. They cover 31 percent of the world's land area, are home to over 300 million people, and contain 80 percent of the world's terrestrial biodiversity.

Thirty percent of forests worldwide also produce both wood and non-wood products that account for a trade of over $300 billion worldwide, per year. It is this trade that is threatening the planet's remaining forests, as developing nations battle to find a sustainable relationship with their natural resources.

2011 marks the UN's official "Year of the Forest"—aimed "to raise awareness on sustainable management, conservation and sustainable development of all types of forests."

As the UN marked this year and its significance to forests, Conservation International, an NGO, produced a new list highlighting the world's most threatened forest regions. "These forests have lost 90 percent or more of their original habitat and each harbor at least 1,500 endemic plant species," the group said.

Having covered environmental issues in China for over four years, my focus has been on the challenges facing the country's wetlands and also the threat from increasing desertification. I was surprised to learn earlier this year that the forests of southwest China were included on Conservation International's new list and were under such threat—ranking alongside Madagascar, Indo-Burma, the Philippines, the Atlantic rainforest of Brazil, and other regions.

Currently only 8 percent of the temperate coniferous forests of the mountains of southwest China remain. Much of this loss has occurred since the late 1950s as China's early modern development gained momentum and stripped many of the mountains of its timber and resources.

In 1998, China introduced a widespread logging ban after devastating floods, which took the lives of over 4,000 people, forced more than 18 million from their homes and caused billions of dollars worth of damage. These floods were blamed on soil erosion caused by deforestation in the upper reaches of the Yangtze and brought this issue to the forefront of political and social attention.

New challenges have surfaced, however, since the ban, as clandestine logging still takes place. Pristine forest ecosystems, now home to endangered species, remain fragmented, and locals in poorer rural regions search for new ways to sustainably use the forests' resources.

The most threatened forests lie in the mountainous provinces of Sichuan and Yunnan and historically have suffered the most from deforestation and habitat fragmentation. It is here that I begin my travels this week for the Pulitzer Center. I will spend the next month traveling within this region, visiting numerous sites associated with the key issues surrounding forest loss and conservation, investigating the fragile relationship that China still has with its forests.
RELATED ISSUES