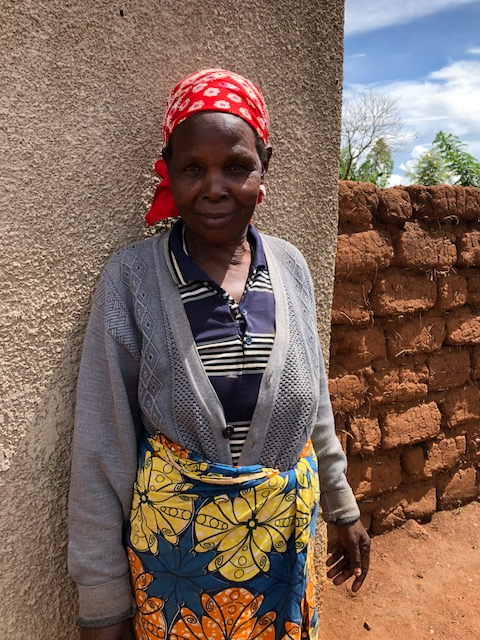 In Matinza, a village in eastern Rwanda, Esther Nyirabazungu, a 63-year-old widow, lives with her son, daughter and two grandchildren in a hut with a dirt floor and no electricity or running water. Her life is hard, but not as hard as it was before she received six monthly cash donations worth about $100 each, with no strings attached, from a United States government trial program.
Her family had been malnourished, so Ms. Nyirabazungu first bought corn, soybeans, sorghum and a small amount of beef with her newfound funds. Then she purchased four goats, which cost between $28 and $46 each, and two chickens, which cost about $5 apiece. The goats had babies, which she now sells for cash to buy more food.
"The life I was living before and the life I am living now are very different," she told me when I visited. "My kids are now eating eggs. They now eat meat. We were sleeping on the floor. Now we have a mattress."
Ms. Nyirabazungu's new life and the gratitude she expresses make her experience a data point in a bold initiative by the United States Agency for International Development, or U.S.A.I.D., that is intended to find out whether conventional projects to help the world's poor — by giving them chickens, textbooks, toilets, job training or fertilizer — do as much good as simply giving people money and letting them decide how to spend it.
To that end, the agency has begun measuring a few of its traditional programs against cash transfers distributed by a nonprofit named GiveDirectly. Economists will try to figure out which approach does more good.
This is the first time U.S.A.I.D. has funded programs that simply give people cash, experts say, and they believe it is also the first time any funder has used cash as a tool to help determine which other programs work and which do not.
"Cash transfers are not currently a big part of the global aid package, but perhaps they should be," said Daniel Handel, an official with the American aid agency who proposed the experiment when he was an economic growth officer in Rwanda. Now based in Washington, Mr. Handel, 39, is a senior adviser on aid effectiveness, a job that was created for him.
The initiative has operated in stealth mode, in part because of fears that the idea of giving tax dollars to poor Africans might provoke objections from Congress or the White House. The project also poses a threat to hundreds of for-profit companies and nonprofit groups that secure U.S.A.I.D. contracts, often with scant evidence of impact. Last year, U.S.A.I.D. spent about $13 billion on thousands of projects in about 106 countries.
In the first study in Rwanda, the effectiveness of cash distributions by GiveDirectly is being compared with that of a nutrition and sanitation program run by Catholic Relief Services. The findings have not been released, but insiders in the organizations involved agree that cash delivered more promising results; the nutrition and sanitation project had little or no impact on child health or family diets. A second comparison, of the benefits of cash and a youth employment project run by a nonprofit called the Education Development Center, has begun, also in Rwanda; three more experiments pitting cash against conventional U.S.A.I.D. programs are being rolled out in Malawi, Liberia and the Democratic Republic of Congo. All will be subject to randomized controlled trials led by independent economists.
More than 100 countries have adopted cash transfer programs of various kinds. Studies have found positive impacts from cash transfers, not just on poverty but on health. Fears that the money is used, to any significant degree, to buy so-called temptation goods like alcohol or drugs appear unwarranted, according to GiveDirectly.
"There's increasing evidence to suggest that unconditional cash transfers to ordinary citizens are one of the fairest, most cost-effective and most impactful ways to alleviate poverty and stimulate economic growth," said Diana Ohlbaum, a former U.S.A.I.D. official.
The American program, which at this point is using cash outlays — some from tax funds — primarily to set standards for its other programs to meet, has attracted support from Silicon Valley. Google.org, the philanthropic arm of Google, gave $2 million to support the first trial in Rwanda, while Good Ventures, a foundation founded by Dustin Moskovitz, a co-founder of Facebook, and his wife, Cari Tuna, has given more than $50 million to GiveDirectly, with an agreement that up to $15 million will be used to support cash benchmarking studies.
The results of the early studies matter less than the fact that U.S.A.I.D. is willing to challenge its own assumptions about what works. "If GiveDirectly helps to shift even a small portion of institutional spending from less-cost-effective programs to cash transfers, it would be a major accomplishment," Ms. Tuna said.
The cash initiative has taken root inside a small U.S.A.I.D. unit called Development Innovation Ventures, a seedbed for new ideas and rigorous evaluations. Typically, U.S.A.I.D. as a whole has been monitoring its work with tracking — for example, determining how many job-training workshops were held or how many schools got learning materials. Such reviews say little about whether lives were improved. Two recent studies found that only about 3 percent of U.S.A.I.D.'s evaluations measure impact.
In a report on the agency, Sarah Rose and Amanda Glassman of the Center for Global Development wrote: "U.S.A.I.D. talks a lot about its results, but much of what it highlights are outputs. Much less is said about actual outcomes or development impact, even though understanding these is critical."
In an interview, Ms. Glassman said that "most programs and policies are not being evaluated rigorously."
Mr. Handel, the U.S.A.I.D. official who spearheaded the current trials, earned a master's degree in international economics but learned about cash transfers from a radio show. He had spent several years at Chemonics, a U.S.A.I.D. contractor, and three years at the agency when he arrived in Kigali, Rwanda's capital, in 2013. While unpacking, he heard a National Public Radio broadcast about GiveDirectly titled "The Charity That Just Gives People Money."
Founded in 2009 by four graduate students in economics at Harvard and M.I.T., GiveDirectly has big ambitions: It aims to reshape international giving by using cash as a kind of "index fund" of development against which actively managed interventions can be measured.
In the NPR story, Paul Niehaus, a founder of GiveDirectly, said: "We would like to see organizations make the case that they think they can do more good for the poor with a dollar than the poor could do for themselves."
Mr. Handel was inspired by the broadcast, but shepherding the idea through his agency's bureaucracy has gone slowly. In 2014, GiveDirectly persuaded Google.org to support the first benchmarking project. (Jacquelline Fuller, who leads Google.org, is a longtime supporter of GiveDirectly and sits on its board.) In August 2016, U.S.A.I.D. began the first randomized controlled trial, in Rwanda.
The Catholic Relief Services program being studied, called Gikuriro, is complex. A five-year, $19-million project, Gikuriro is overseen by Catholic Relief and a Dutch organization named SNV. Seven local partner organizations carry out the work on the ground. The program aims to improve the nutrition of women of reproductive age and children under 5 years old by blending initiatives in agriculture, health education, sanitation, savings and lending, all at the village level. Stunting and malnutrition affect more than a third of young children in Rwanda.
A report provided by Catholic Relief Services lists the program's accomplishments: 37,887 households served, 14,854 improved latrines constructed, 6,388 farmers provided with small livestock and 3,159 villages in which community health clubs were established. But these are "outputs" and not "outcomes," Alemayehu Gebremariam, a Catholic Relief official in Rwanda, acknowledged. "Our impact is expected at the end of the five years."
Two development economists, Craig McIntosh of the University of California at San Diego and Andrew Zeitlin of Georgetown University, designed the comparison study. Innovations for Poverty Action, a United States-based nonprofit with offices in Rwanda, carried out the research, hiring local staff members to interview 2,788 households. U.S.A.I.D., Innovations for Poverty Action, GiveDirectly, Catholic Relief Services and the economists all declined to comment on the results.
Results are expected to be made public soon; all we have right now is anecdotes. A half-dozen women I interviewed last spring in Rwanda all said they had bought food with their cash. Some bought goats or improved their homes. Vestine Mukamana, a 32-year-old mother of six, now leases a solar panel for about $4.50 a month that powers a single light bulb and recharges her cellphone.
One advantage of providing money over conventional aid is that it is cheap and easy to deliver, via cellphones. Of every $100 raised by GiveDirectly, between $85 and $91 reaches the poor, the nonprofit says. Other global nonprofits spend similar percentages on what they call "programming," but that category includes the salaries and travel expenses of staff members who carry out projects, limiting the value that reaches the poor.
Some people argue that a second advantage of cash is philosophical. Mr. Niehaus, of Give Directly, said: "The basic question is, is it better for us to figure out how to spend this money, or is it better to let poor people decide?"
There are, of course, limits to what cash can do. "Cash is far from a silver bullet," Ms. Glassman, of the Center for Global Development, said. "Cash won't provide roads, hospitals or primary health care clinics."
Still, Ms. Glassman said U.S.A.I.D.'s benchmarking work "could transform the organization if we take the results seriously." Much will depend on how the U.S.A.I.D. bureaucracy and its overseers in Congress and the Trump administration react to the idea of simply giving away money to the poor.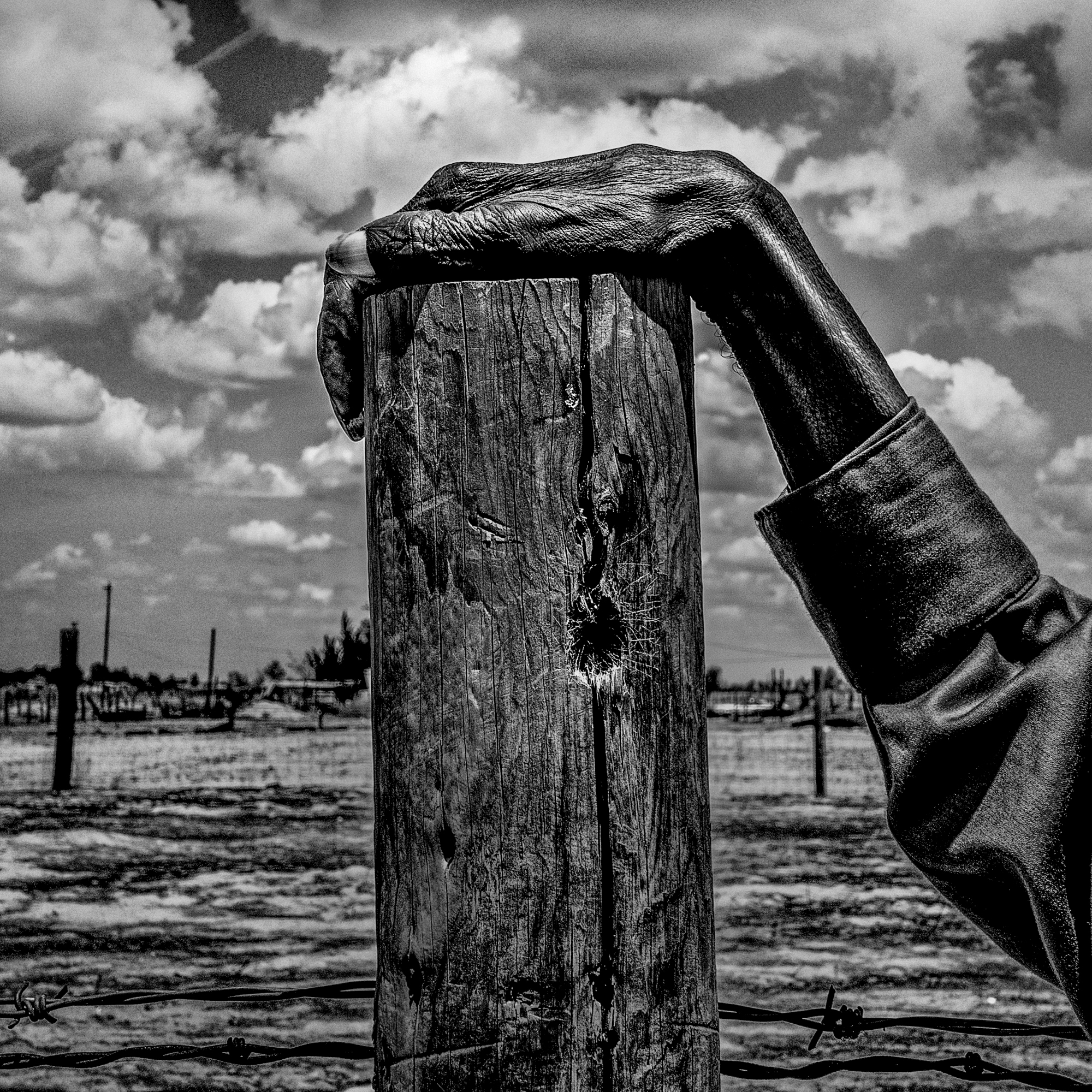 Is ending global poverty in the next 15 years a feasible goal when extreme poverty can still be...
RELATED ISSUES