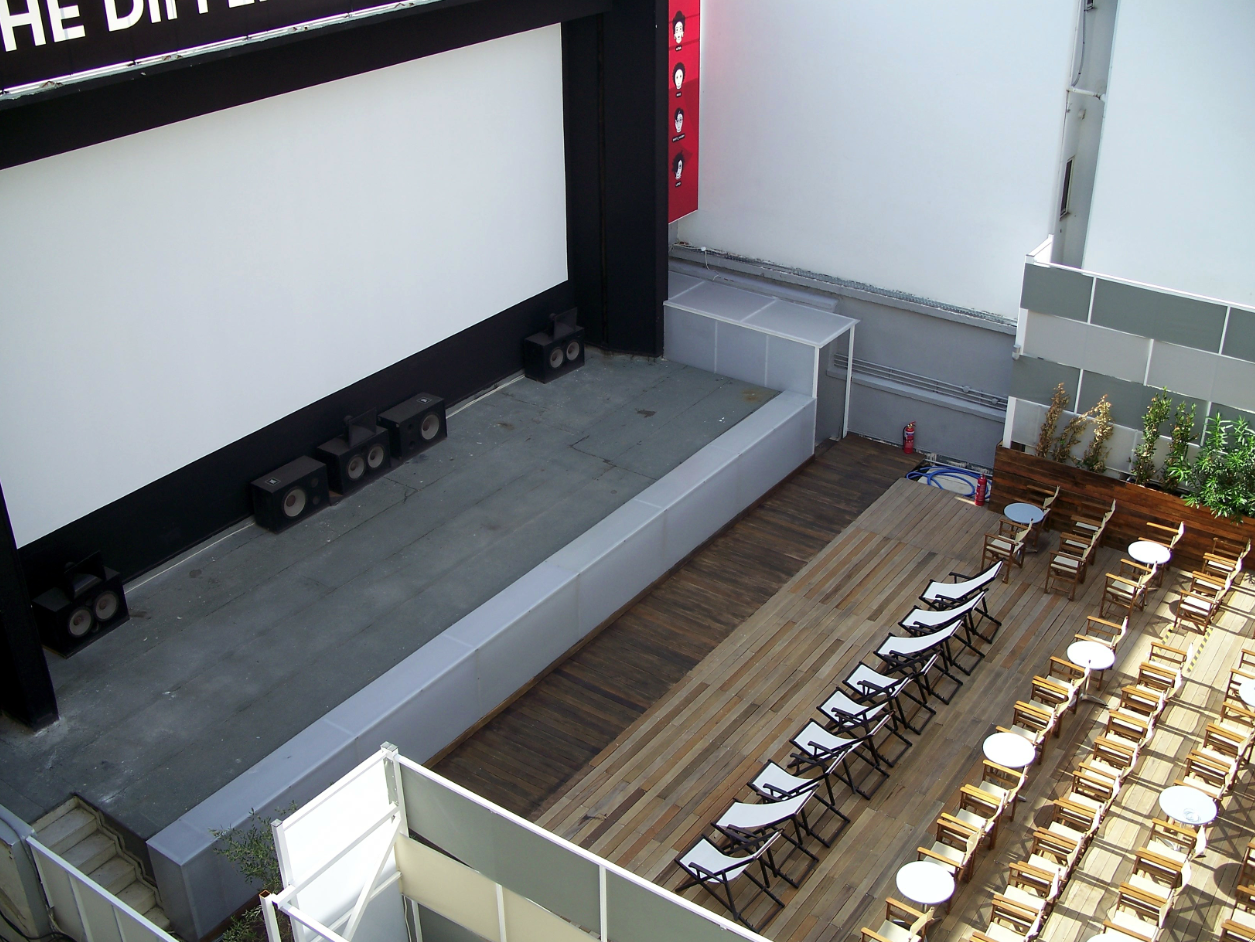 "These movies discuss all kinds of problems, like alienation and loneliness," says Grigoris Karantinakis, the general director of the Greek Film Center. "The crisis is not simply economic; the crisis is primarily intellectual." We meet in his office, down the street from the new Acropolis Museum in the bohemian Plaka area. It is a hot, sunny day in late August and Athens looks like a ghost town. A few tourists wander around, looking lost.
The Greek Film Center building is no exception. Like other offices, it looks deserted since most employees go on holiday at the end of the summer.
I ask Karantinakis about the role of the Film Center and he answers "To support and promote Greek film in any way we can." However, during the past couple of years, their support did not include money.
In 2011, with its funding suspended, the Greek Film Center was plagued by debts to production companies and directors.
In Greece, the state is legally obligated to fund the cinematic arts. But now, it simply is no longer a priority and the bank accounts of the Greek Film Center, a state institution, are virtually empty.
Yet people in the field would describe the Greek film industry as flourishing. Greek cinema has gained great notoriety abroad in the past four years, including numerous distinctions at festivals, media coverage, an Oscar nomination, and now a cult-following of movies labeled the "Greek New Wave."
Film production companies in Greece certainly do not resemble their Hollywood counterparts. In fact, some only exist on paper during most days of the year when no films are being made.
When asked how filmmakers still make movies without support from the Film Center, Argyris Papadimitropoulos, director of award winning film "Wasted Youth," says with confidence, "You just go out and do it." Despite his acclaimed work, he owns a cocktail bar in Athens, which he opened as a side business with a friend in order to sustain his creative projects.
"Wasted Youth," released in 2011, was loosely based on an incident that took place in the center of Athens when a policeman shot a 16-year-old boy in 2008. The boy's death spiraled into a series of unprecedented riots and political conflict that still echo in the news. In early July 2012, the film was shown again in an open air cinema, as part of a free-of-charge festival titled "Society in Crisis," in honor of Greek political thinker and auteur, Theo Aggelopoulos, who died recently.
Papadimitropoulos is part of a new, younger generation of Greek directors whose work reflects artistic diversity and a universal perspective that can be appreciated by an international audience.
However, it may be too soon to talk about Greek New Wave cinema.
Placing current art within the framework of a movement may be a side effect of the internet culture's tendency to rapidly organize information. Perhaps the subtitled Greek movies force foreign audiences to focus too much on stylistic and visual elements rather the actual narratives.
"[The films] generally challenge societal structures. They're playing with the concept that to restart something, you need to break it down first," says Karantinakis. Many of the movies deal with dysfunctional families and shifting values, as does Papadimitropoulos's "Wasted Youth." The director said that younger Greeks can no longer cling to their family for support the way they used to.
The crisis appears as an onscreen mise en scene, but hardly any films use it as a direct premise for their story. In fact, many are set in an ostensible alternate reality, like the Oscar-nominated "Dogtooth," where the characters seem trapped in their own little world, unaffected by external circumstances.
Even if the directors do not intend to relate their work to the present, they inevitably shape the audience's conscious experience and reflect a changing lifestyle. In Greece, a new sociopolitical cycle of history is now opening, coinciding with a period of rich film-making and artistic inspiration.
"Art isn't supposed to give answers. It's supposed to raise questions," says Karantinakis with a smile.
RELATED ISSUES