Para escuchar en español, haz clic aquí.
---
Loud narco-corridos and gunshots had become the soundtrack of Linda's life in her hometown in Michoacan, Mexico, the avocado capital of the world. SUVs and men parading with smuggled automatic weapons hanging from their shoulders controlled avocado fields and every aspect of life. In February 2021 Linda was devastated by a loss so profound, she had to leave the only home she had ever known. In a twist of irony, she fled to the country where 80% of the weapons in Mexico come from, to request asylum. Caliber 60 is a limited series about the impact of illegal arms trafficking southbound to Mexico on the displacement of thousands of Mexicans fleeing towards the U.S., as told through Linda's story, who escaped Michoacan and found refuge in California.
---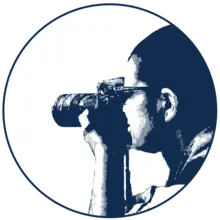 As a nonprofit journalism organization, we depend on your support to fund more than 170 reporting projects every year on critical global and local issues. Donate any amount today to become a Pulitzer Center Champion and receive exclusive benefits!
---
Introducing Caliber 60
Caliber 60 is a limited series podcast about the flow of avocados, guns and people.
E1: Avocados from Mexico
Avocado consumption has exploded in the U.S. over the past decade. But what's rarely seen is the rotten underbelly of this industry, controlled by armed groups in Mexico who use smuggled weapons from the U.S. to keep control over this lucrative business. Meet Linda, who lives in Ixtaro, a small avocado producer town. She experienced unimaginable horrors while under the siege of narcos.
E2: Bazookas from America
When a new vigilante group took over under the promise of protecting Linda and her community, she felt relieved. But things only got worse… before she knew it, almost every household owned a gun, most of which were smuggled from the U.S. In February 2021, she experienced the kind of paralyzing pain that led her to flee the only home she ever knew.
E3: Tears from Tijuana
After leaving Ixtaro hidden in a truck under blankets with her family, Linda crashes into a new wall — U.S. migration policies at the border. Memories and grief haunt her. But the help of Beto, a man from a shelter, became a lifeline through her journey to safety.
E4: Greetings from California
Linda and her family finally arrive in California. Their journey to safety has finally ended, but the one towards a new life has just begun, together with a case for asylum. Everything is new… New tortillas, a new language, new people, new schools.
E5: News from Home
Linda builds a new life in California but news from home keeps chasing her. Members of Pueblos Unidos were detained in Michoacan, carrying an arsenal of weapons from the U.S. Linda's fate depends on the U.S. asylum system, where Mexicans rarely win cases. She's safe for now but her future in the U.S. is still unclear — a fate thousands of other asylum seekers share.