Mary Ramirez Quesada, 12, was diagnosed with type 1 diabetes (T1D) only one year ago. After weeks of losing weight, much too frequent urination, and at times difficulty walking, her mother decided to take her to a nearby clinic. She was examined and immediately transferred to the Children's Hospital of San José where she was diagnosed with type 1 diabetes. One year later, Mary and her family still know no one else in their community with her disease.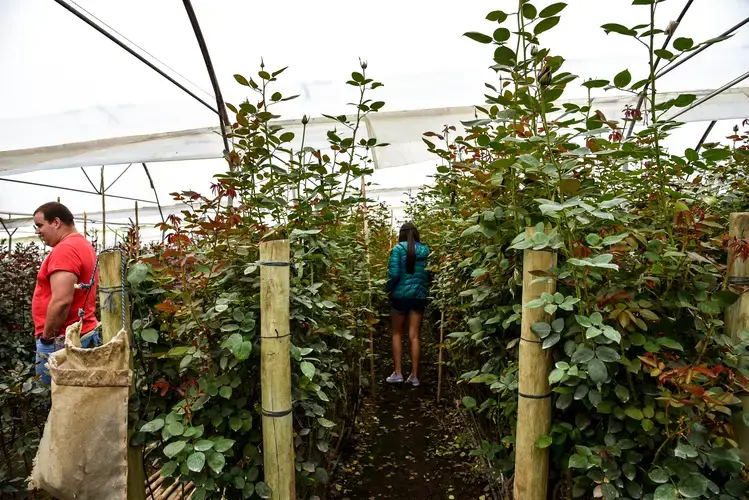 Mary's family owns a flower farm in Cartago, an agricultural hub in Costa Rica. They distribute flowers, mostly roses, across the country. While Mary is fortunate enough to afford an insulin pump at this time, it is extremely costly for her family.  Her family says it is worth the financial burden to know their daughter is safer using an insulin pump which helps continuously manage her fluctuating glucose levels. 
An insulin pump is a computerized device attached outside the body. It functions in a way similar to a human pancreas and allows type 1 diabetics such as Mary to receive rapid-acting insulin into the body through a tube taped under the skin. The pump constantly monitors her glucose levels while calculating insulin dosage—unlike an insulin injection. This provides flexibility and the ability to alter the amount of insulin delivered into the body based on food intake. If worn at all times, the pump will continue to squirt out small amounts of insulin to keep blood sugar levels in proper range.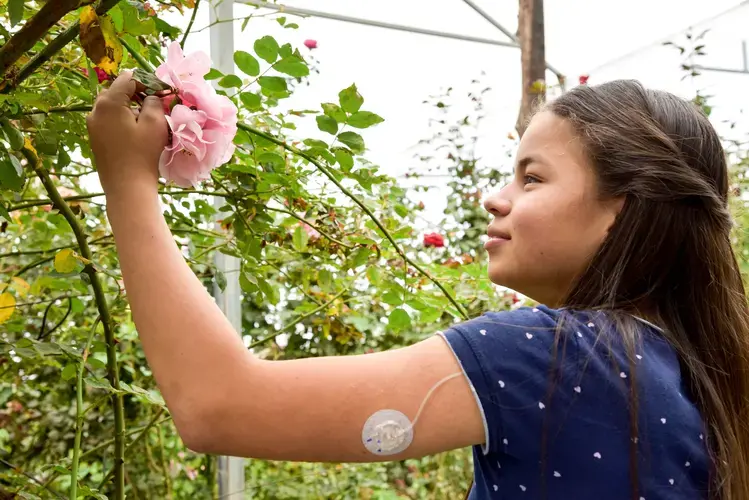 Mary injected her insulin using syringes for the first five months after she was diagnosed, prior to using the pump. Mary says even before the pump she made a conscious effort to stay extremely disciplined and aware of her body, so she wouldn't have to correct her levels as often via injections.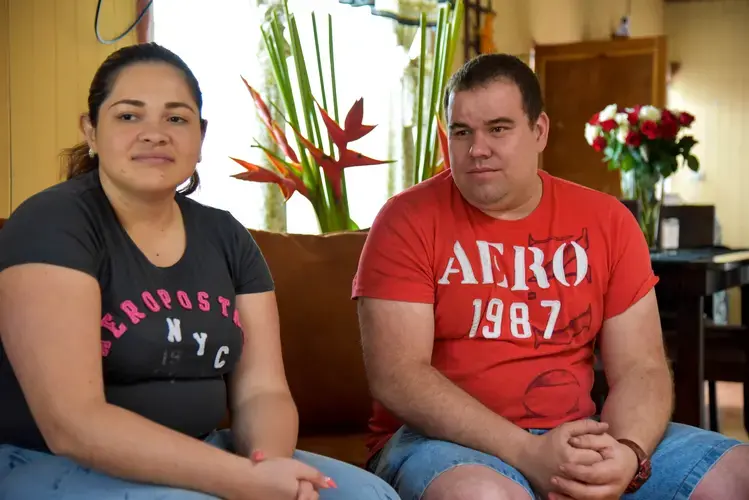 Mary's parents fear once she turns 15 and is required to transfer into the adult hospital system the costs of supplies will be out of reach. They worry she will no longer be able to use her insulin pump. Once in the adult healthcare system, with the high costs of the insulin pump and required supplies, Mary may be forced to return to the most basic treatment which the government provides.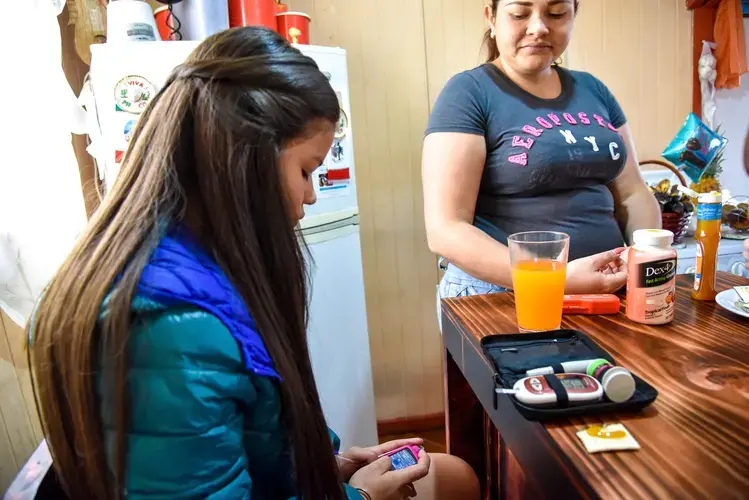 "The hospital only gives me minimal test strips. My father pays for the rest of my diabetic supplies—the pump, needles, tube, and infusion set, insulin, and, of course, more test strips," Mary said.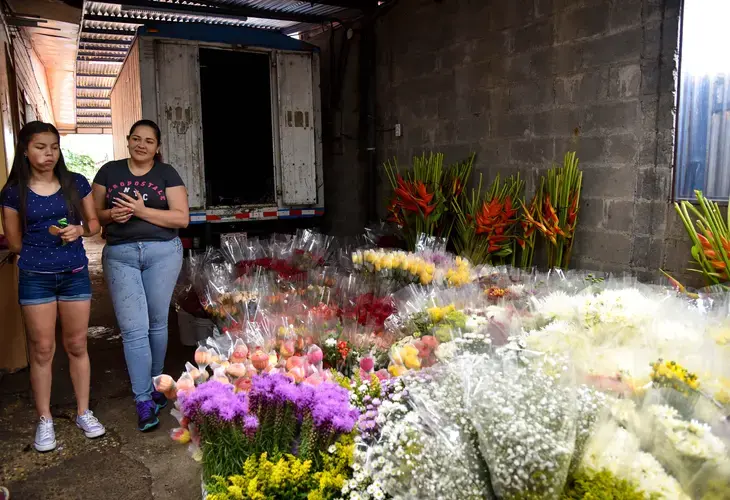 Living in the remote hills surrounded by volcanoes also imposes transportation challenges for the family when Mary runs low on supplies. Mary discusses the hardship of not having any pharmacy near her home. She remembers the time when her pump was completely out of insulin and she and her mom had to walk for miles to the closest pharmacy.
Access is difficult for the most basic necessities but even more so for diabetic supplies.  For example, if her blood sugars plunge unexpectedly it is not as though she can swing through MacDonald's. Instead she is surrounded by miles and miles of rolling farmland.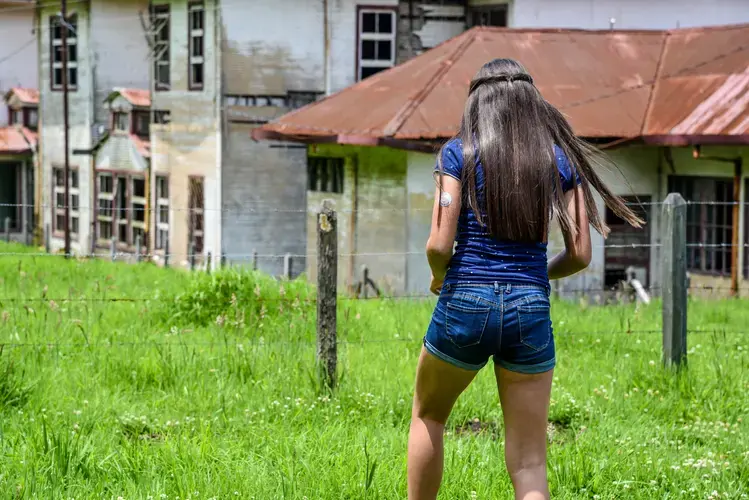 A downside to the insulin pump: Unlike insulin injections, the pump is more difficult to wear and hampers the ability to be mobile and active in sports. If one forgets to remove it, it can break and will be extremely costly to repair or replace.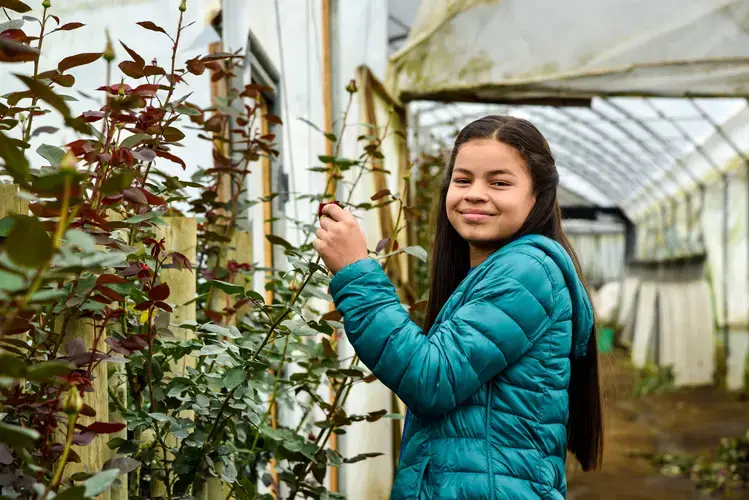 "Once I was at the beach with my family and went swimming and noticed the needle patch where my pump attaches to had ripped off. We were very scared because we didn't have any more supplies," Mary said.
When I first met Mary's family in her home, I could immediately sense an eagerness to talk openly and honestly with someone who knows of and has shared the tough times they are experiencing—since I too live with this disease, as my younger brother was diagnosed with type 1 diabetes at age six. Mary's mother was especially eager to compare and discuss T1D. It was obvious she needed someone knowledgeable and experienced who could help advise her with her daughter's daily struggles, as there is a lack of peer support especially in rural areas like Cartago.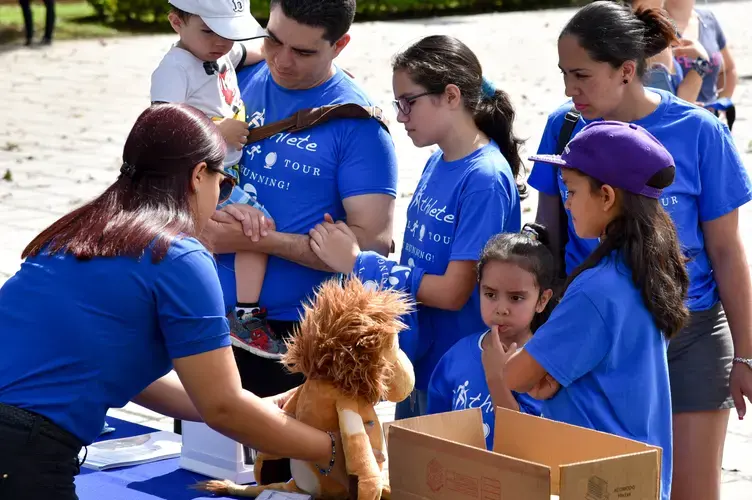 At the annual diabetes run in San José (a gathering of T1D kids to provide peer support and exchange of information), kids were eagerly huddled around the Medtronic station, a maker of insulin and supplies as well as the event's main sponsor. As the salesperson demonstrated the newest insulin pump and latest gadgets, the children were extremely excited to try everything out. But after checking with their families, the majority of  parents shook their heads and walked away—as the prices for the newest insulin pumps and innovative products were simply out of reach.
RELATED ISSUES