Content warning: This story discusses suicide. For 24/7 mental health support in English or Spanish, call the Substance Abuse and Mental Health Services Administration's free help line at 800-662-4357. You can also reach a trained crisis counselor through the National Suicide Prevention Lifeline by calling or texting 988, or you can reach the Crisis Text Line by texting "HOME" to 741741.
---
Over a video call on Whatsapp from Kashmir, Saira Javed watched her father's last rites being performed across the border in Pakistan. Javed recalled seeing her father's resting face, his body wrapped in a shroud, everything cropped into her phone's screen.
Last night, she had fallen asleep on a call with her father. "It broke me," Javed said, sobbing. 
"Death can be a cause of separation," Javed said, but her separation from her family comes with hearts still pounding. If it is a punishment, she said it is beyond now. "I want to go back."
The 45-year-old resident of Kupwara, in north Kashmir, is among hundreds of Pakistani women who married Kashmiri militants, who had crossed the border for arms training. Years later, in 2010, the then NC-Congress government launched the rehabilitation policy for the return of those who "had given up insurgent activities due to a change of heart and were willing to return to the State".  
---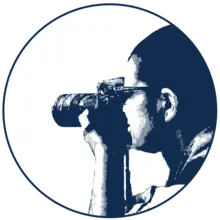 As a nonprofit journalism organization, we depend on your support to fund more than 170 reporting projects every year on critical global and local issues. Donate any amount today to become a Pulitzer Center Champion and receive exclusive benefits!
---
As per the policy, four transit points were selected for these families to return: Wagah, Attari, Salamabad, or Chakan-da-bagh crossings on the Line of Control (LoC) and Indira Gandhi International Airport, New Delhi. 
In 2017, the state government revealed that only 377 former militants, along with 864 family members including wives and children, had returned from Pakistan since 2010. However, speaking in the assembly in 2016, then Chief Minister Mehbooba Mufti informed that out of a total of 4,587 youth, 489 came "illegally" via the Nepal route.
Now, over a decade later, women like Javed say they are stuck in Kashmir, lack proper travel and other documentation, and continue to live as a sword hangs over their uncertain lives.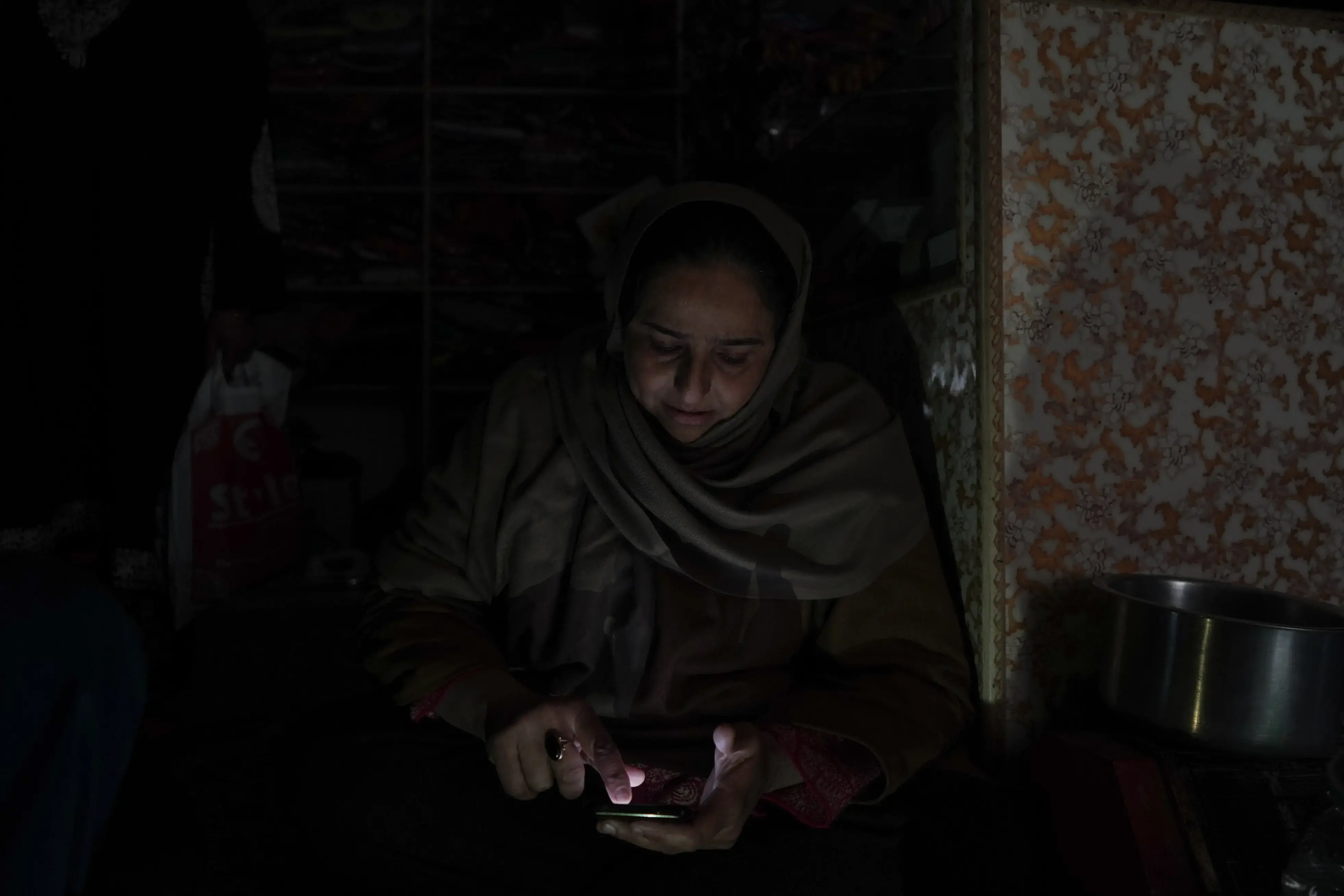 'A living corpse'
Kashmir has been a major flashpoint in south Asia, over which India and Pakistan have fought three wars. The countries are separated by a Line of Control (LoC). In the late 1980s, thousands of Kashmiri youth illegally crossed the border into Pakistan to receive arms training as militancy rose. While a majority of these militants were killed or arrested during anti-militancy operations, several shunned the path and settled in Pakistan, where they married Pakistani women. 
However, the government's policy came as a relief in the face of longing for a home. But Javed resisted the idea. Then a resident of Karachi, Pakistan, she told her husband that her "heart wasn't into it". 
But she was helpless, she said. Her husband threatened to leave her behind and take their daughters away. "A mother can never abandon her children," she said. "I came for them."
On 1 January 2007, before the introduction of the policy, Javed's family got a visa and crossed the Wagah border. Her in-laws awaited them in New Delhi. 
On their way to Kashmir, Javed said that her in-laws gave her a Pheran, Kashmir's traditional cloak. "To make us stay in Kashmir forever, they (in-laws) destroyed all of my documents on the way," Javed lamented.
"It felt like I was nearing my death, and that's what happened," she said. "[For me] it is like being a living corpse."
For over a decade, Javed's only communication with her family has been via the internet – grainy video calls. "When there are internet shutdowns, we come under stress," she said.
After the limited autonomy of Jammu and Kashmir was scrapped in August 2019, the authorities imposed a communication blackout. She traveled to Punjab and Delhi, hundreds of kilometers away in northern India, to call her family once.
The high-speed internet was restored after 18 months. As per a report published by Access Now, a digital rights and privacy organization, Kashmir valley accounted for 85 of the total 182 internet shutdown incidents across 34 countries in 2021.
"My mother is a diabetic and heart patient. I somehow have to inform her about our well-being," Javed said. "It keeps us anxious."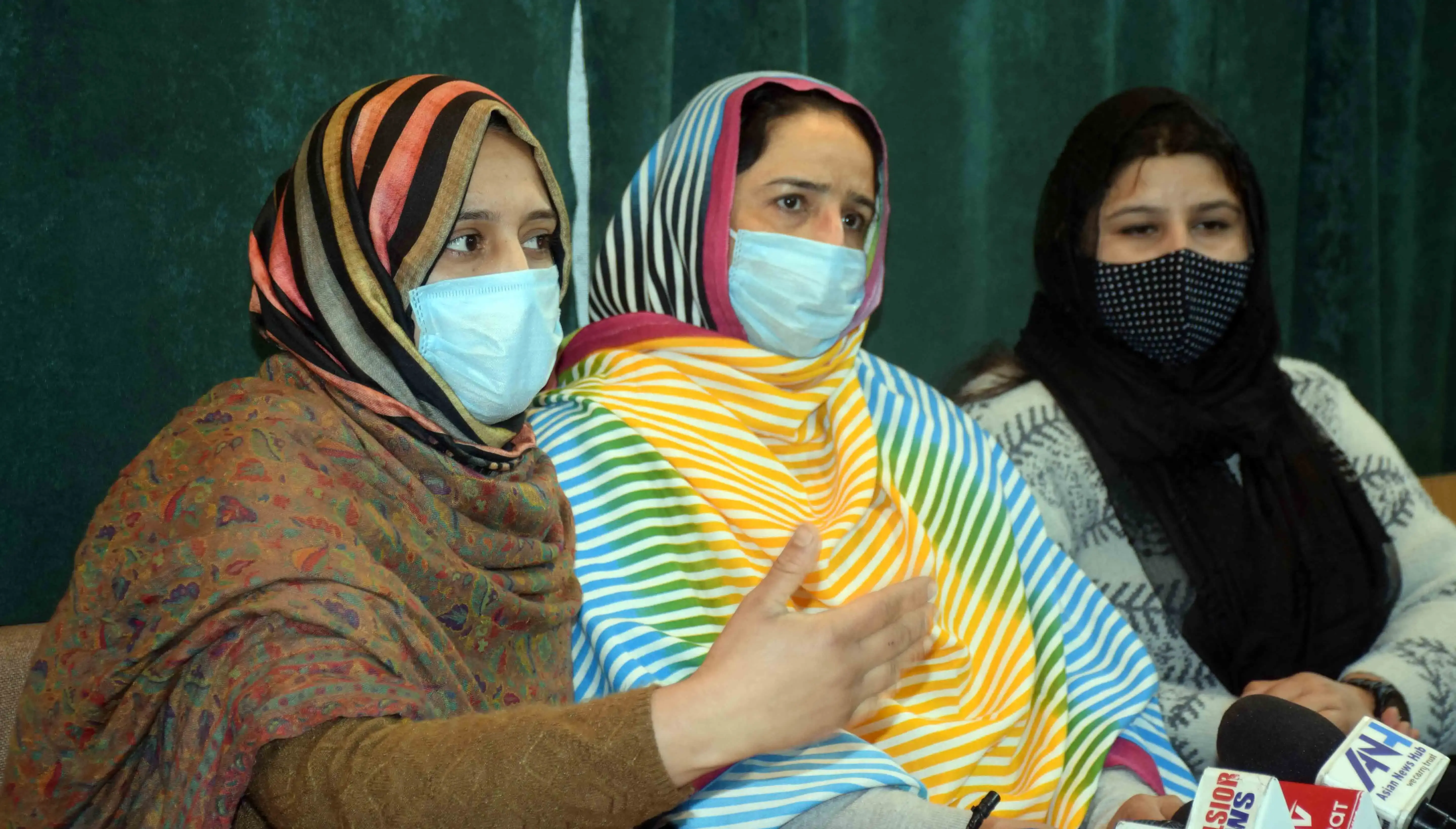 'Deport us'
Javed never aimed to live in the valley permanently. After her documents were destroyed, she said, she approached the Pakistani embassy in New Delhi for renewing documents.
Javed went to the offices, knocked on the doors of officials of both countries, and wrote applications, titled: 'I don't want to live here; I want to be deported'. No one wrote back, ever. "We want to go back but the governments are not responding to our appeals," she said.
The reporter tried to reach the home department for comments but has not received a response yet.
In 2014, distraught, Javed attempted to commit suicide. "I tried to burn myself by sprinkling kerosene on me but Allah saved me," when her children spotted and rushed to save her.
Many of these Pakistani women suffer from serious mental illnesses, and over a dozen of them have died, with one committing suicide in 2014. The same year, Syed Bashir Bukhari, a former militant who had returned in 2012, died by suicide after failing to acquire citizenship for his Pakistani wife and enrolling his son in a local school.
The battle for their rights has been going on for over a decade now as these women continue to stage protests against the government and hold press conferences. Javed takes part in protests that are regularly staged in Srinagar with the demands – now, as old as time.
As the sun disappeared behind the mountains in Kupwara, Javed takes a moment to underline her mental health. "Separation from your parents is very hard – not being able to be there in happiness and grief is sad," Javed said.
In the face of utmost helplessness, Javed desperately wants to make life easier and more dignified – for other Pakistani wives too. That gave birth to 'Bakhtawar boutique'.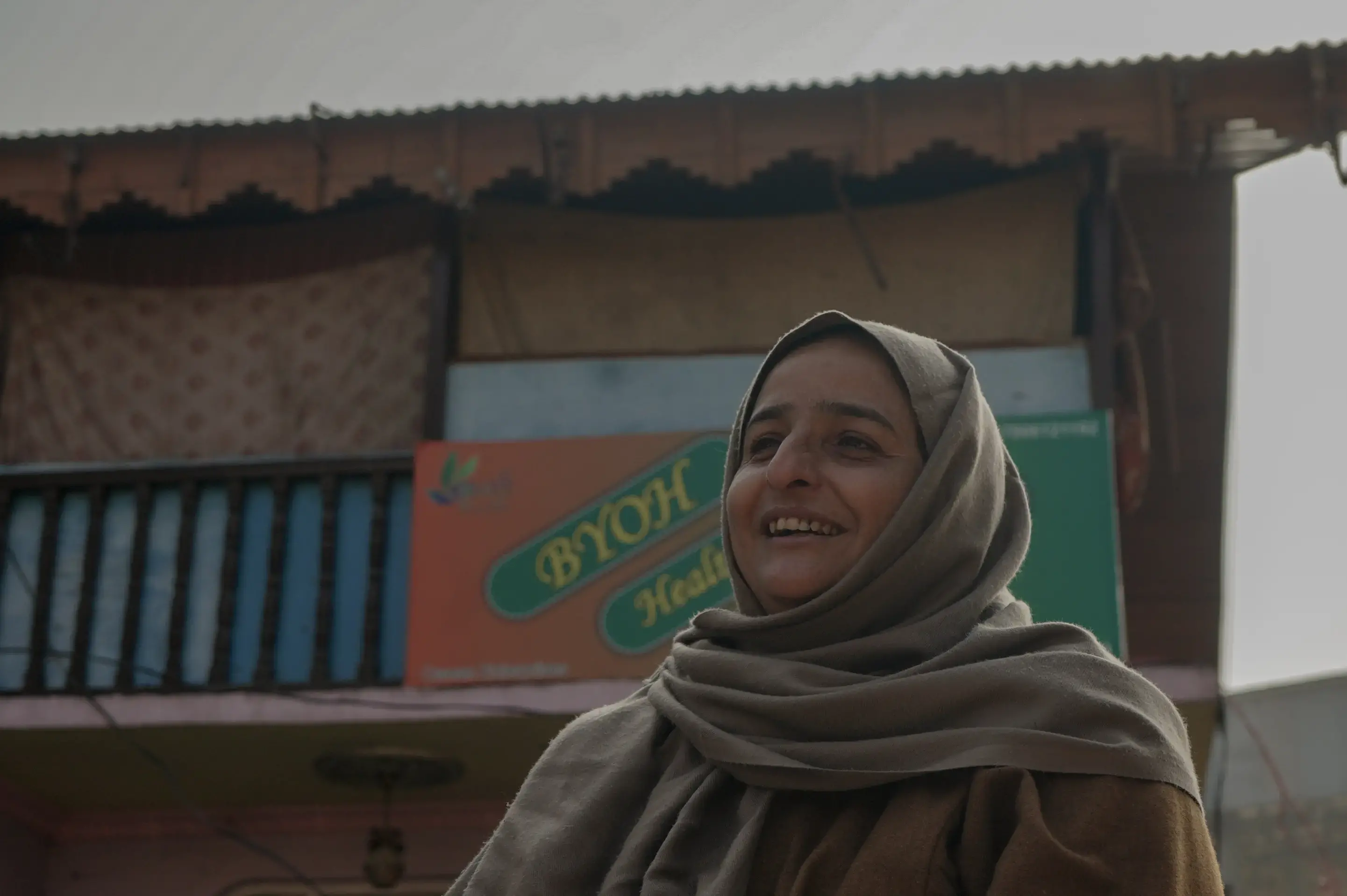 This is the first story of a two-part series.
RELATED ISSUES

Issue
Conflict and Peace Building
Conflict and Peace Building

Issue
Migration and Refugees
Migration and Refugees

Women