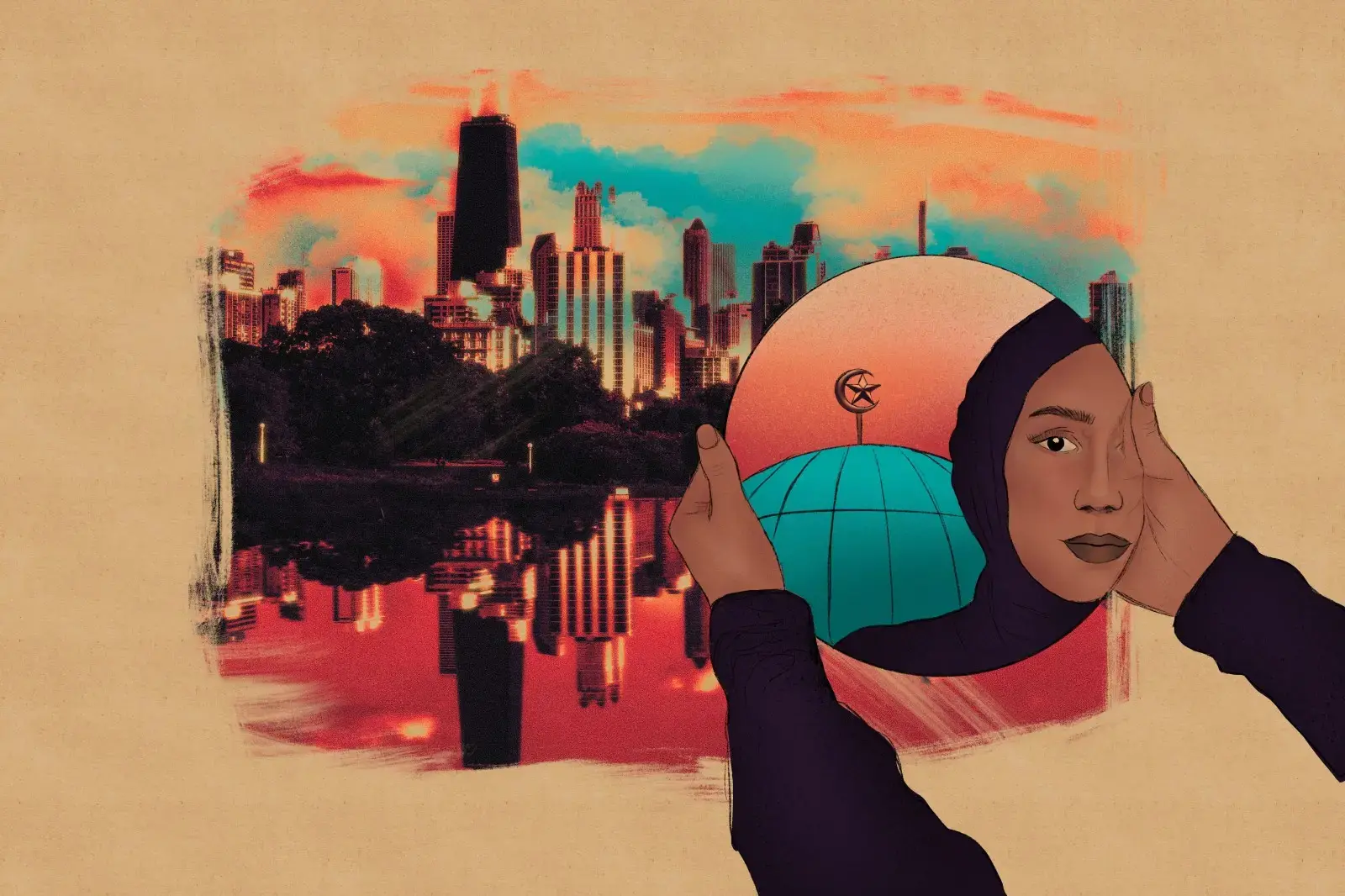 Feeling isolated and longing for home, a Bangladeshi immigrant clings to her faith and a Muslim community she found in Chicago.
When Shahnur Rahman migrated from Bangladesh to the United States with her husband in the 1980s, her mother was scared for her future.
Shirina Rahman feared America would ruin her daughter. For Shirina, the West was known to corrupt families into abandoning their cultural and religious values. She'd read about it in Bangladeshi newspapers and heard about it on the radio—stories of how Bengali people immigrated to America and lost their heritage, including their food and clothes, to become "more American."
"I didn't want Shahnur to leave [for America]. Her whole support system was here [in Bangladesh]. I feared for her safety. Most importantly, I was scared how her kids would turn out," Shirina said.
Life was difficult for Shahnur when she arrived in America—first, in Michigan, and then on the North Side of Chicago. Shahnur had hopes to study medicine, but her plans were thwarted by her father, who thought it was too demanding, she said.
"I barely spoke English well and didn't know my place around town. All I had was my husband, who was often unsupportive," said Shahnur, now in her 50s and no longer married. "Money was tight, and my husband wanted to delay having children as that would be an impediment to me working. More importantly, he did not want me to observe the rules of hijab properly."
She took up a job as a waitress and then as a housekeeper at a local hotel in Chicago. But Shahnur did not wear the hijab while at work. She knew her parents wouldn't have approved. She said her husband felt like the hijab would get in the way while she worked. And Shahnur wanted to work so she could send money back to her family so they could have a better life.
She occasionally wore it to cultural events and for prayer, whether at social gatherings or at home. Shahnur following the rules of hijab was not a high priority for her husband, she said.
"He was too worried about assimilating, since we already looked different and we were coming from a foreign land," Shahnur said.
Because she didn't speak English fluently and she had to live with her husband, Shahnur complied with his wishes. However, she would come to realize she would not be accepted either way because of her darker, rosy complexion.
"The white people used to scan me down from head to toe and laughed while pointing at me. It was clear that I didn't really belong," Shahnur recalled.
Shahnur grew lonely. But she eventually found another family from Bangladesh—a mother, father and their daughter—who lived in Chicago, in a building not far from her home. Shahnur was elated.
The families hosted each other in their homes and exchanged food. Finding solace in familiarity, Shahnur felt some joy and room to breathe as the families became close comrades and often reminisced about spending hot and humid days in Dhaka, the capital of Bangladesh, surrounded by family and loved ones. Shahnur said both families longed to go back to Bangladesh whenever they'd have a chance to do so.
But her solace was short-lived. A fire ravaged the other family's home. Tragically, the mother, father and daughter all perished.
"I was devastated by this catastrophe," Shahnur said.
Once again, she felt alone. Shahnur contemplated returning to Bangladesh for good as she continued to feel alienated in Chicago—she felt gawked at on the street. Tired of feeling marginalized and to cope with the loss of her friends, Shahnur began revisiting what grounded her: Islam and its practices, including hijab and prayer.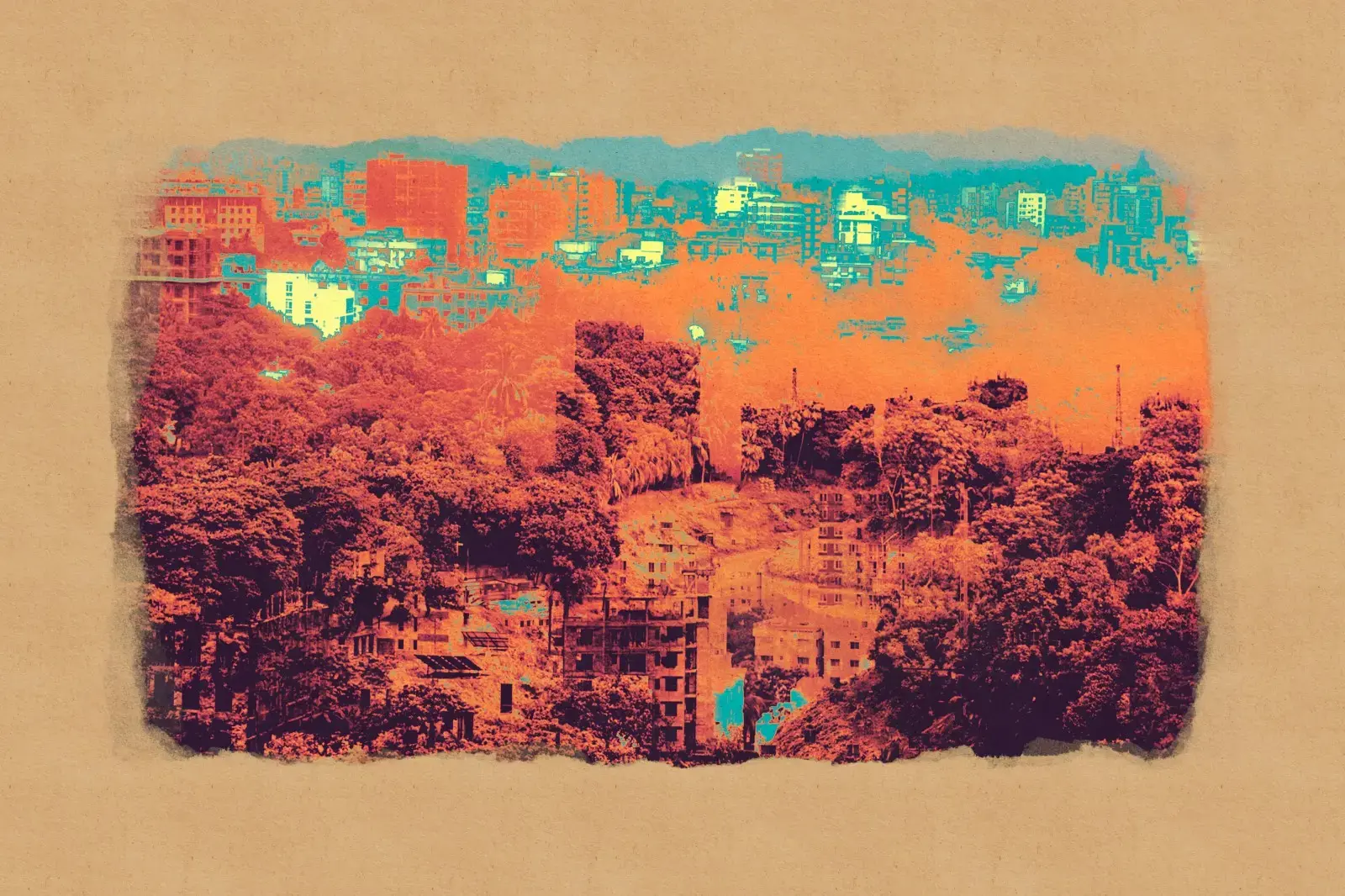 In her early days in Chicago, Shahnur explored her religion through ways in which her parents and other family members had taught her when she was young. As a child, she didn't necessarily grasp the essence of her religion and its practices. She followed along as a matter of routine rather than belief—it was more ritualized without much meaning.
"Abba used to always scold us for not wearing our hijab properly. He was too focused on prayer and being at home since I was a girl," Shahnur recalled, referring to her father. "Even if I did wear [the hijab] before, it was because it was forced on me. I didn't feel anything about it other than negativity, to be honest."
As she sought to reconnect with Islam as an adult, it was the solitude of being in Illinois and away from what she was used to that allowed her to delve into the nuances of her religion and its practices. Shahnur began to read the Quran more often and to pray more consistently.
She found cassette tapes of religious sermons her father shared with her before she left for the United States. "Those cassettes that Abba sent me suddenly started making sense. Why am I sacrificing my principles for this temporary world?" Shahnur asked, rhetorically.
Shahnur surrounded herself with friends in Chicago who also closely adhere to religious customs. Over the years, she's found like-minded people through meetings at her mosque and other Muslim events.
The hosts ensure there are gender-compliant servers—with male servers attending to male guests and female servers attending to female guests. The hosts are also understanding of hijab, ensuring male photographers don't take pictures of female guests. In addition, many of the friends in Shahnur's inner circle in Chicago observe separation of genders at weddings and other events, where the men socialize amongst themselves in one room and the women are in a separate room.
Although she wavered when she first arrived in America years ago, Shahnur is now a firm believer of adhering to the rules of hijab according to the Quran and prophetic teachings. She is covered from head to toe with only her face and hands showing. During the pandemic, she found it easier to cover her face and wear a niqab when she needed to. Meticulous about ensuring not a strand of hair shows, Shahnur wears an undercap before donning her hijab. To make sure it's kept in place, she also puts on several straight pins and an oval-like scarf-pin that has a circular twinkle by her neck.
"People back home just wear an onna sometimes. That's not proper hijab as you need to be covered head to toe with your face and hands showing," Shahnur said.
While at work as an early childhood educator for preschoolers, Shahnur usually wears long robes or skirts and occasionally very loose pants with dress shirts below the knee. Outside of work hours, she usually wears an abaya that is often black and flowy. While the colors of her headscarf may vary, she is careful not to draw attention by ensuring her hijabs aren't too showy. When visiting friends, she'll wear a salwar kameez, but has an abaya on top of it to prevent any heads turning.
As she became a mother of two girls, Shahnur wanted to set a precedent for them to be strong for what they believed in. "Wavering gets you nowhere. You have to be decisive," Shahnur said. "And that's the case not just for matters of hijab but for life, in general, even if it means going against the norm."
Shahnur has built a supportive network and carved out a safe space for herself to practice Islam in America. Nevertheless, she still yearns for home.
For Shahnur, Bangladesh is a place of comfort and care she doesn't always find in the United States. However, it's not the warm aromas or endless chatter that draws her there. It's her family members and a sense of familiarity—the language and customs. It's the lack of otherization.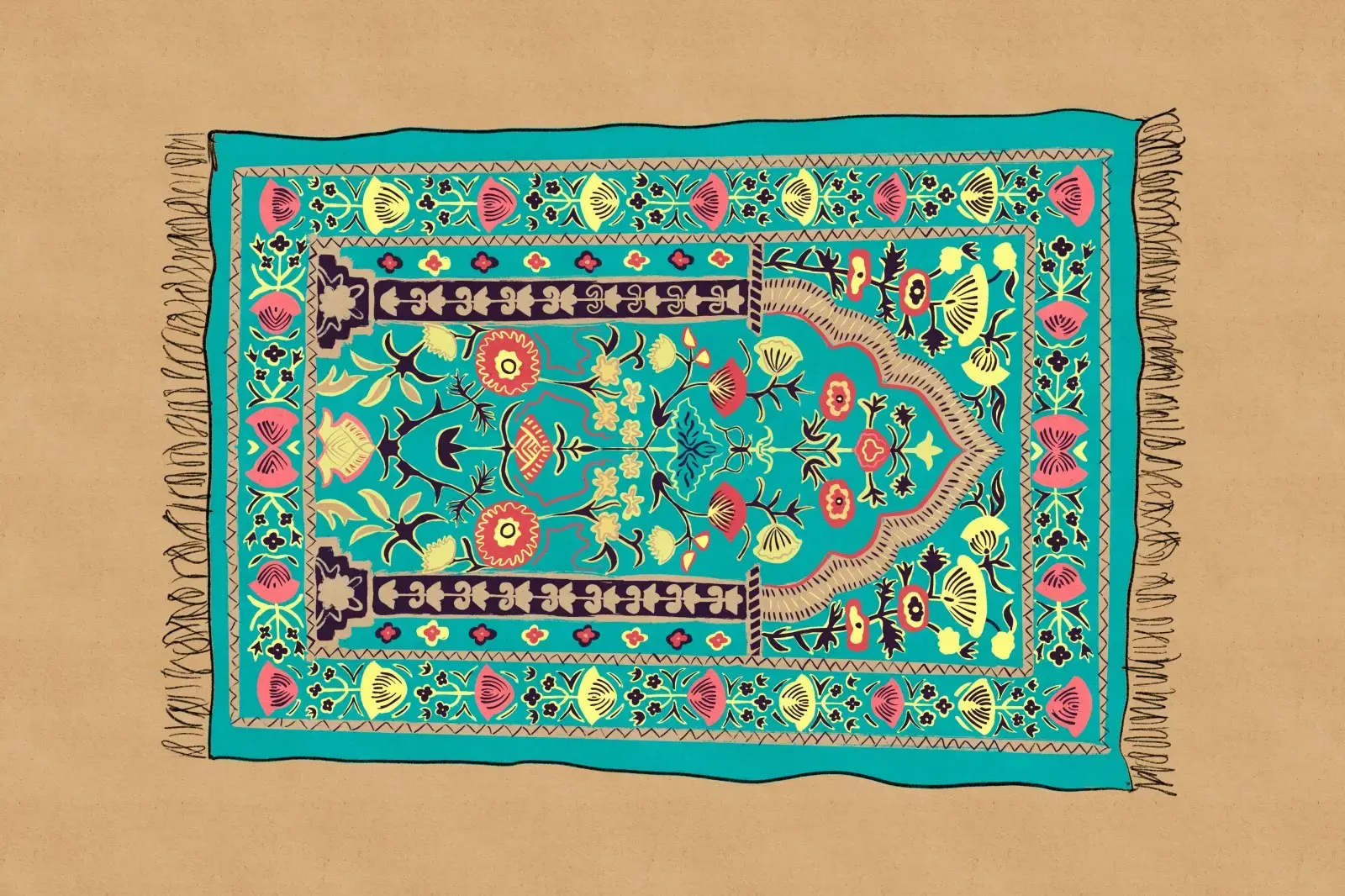 However, when she was in Dhaka visiting relatives this past year, Shahnur felt pressured.
Her eldest niece—Nizrat, who is the daughter of Shahnur's younger sister Afsana—was getting married, but she was having a mixed wedding. In the States, Shahnur avoids all mixed social gatherings—including weddings where there is no separation of genders—due to the rules of hijab. Shahnur feels uncomfortable at events where men and women socialize in the same space. Shahnur tried to explain to her family the value of having separate quarters at her niece's wedding, but it fell on deaf ears.
Shahnur was also troubled with multiple events leading up to the wedding, including a gathering where her niece casually invited her friends, including both females and males, to the house. There was loud music, and her niece even danced with men during the gathering.
Shahnur was appalled.
"Out of respect and loyalty to husband, this shouldn't be going on," Shahnur said she explained to her sister, referencing their faith and the many lessons shared by their father, who'd passed away less than a year ago. "Would Allah be happy with this? You're going into a major milestone wanting blessings but disobeying the Lord's command in the process. How would Abba feel, if he saw this? Think of his grave?"
Outraged by what she considered blasphemy, Shahnur didn't want to go to the wedding hall where dinner would be served out of protest. "You came all the way from America, and you're not going to come?" relatives asked her.
However, after much coaxing, Shahnur gave in. And though she couldn't fully understand Shahnur's reasoning, Afsana said she appreciated that her sister still came to Bangladesh to attend her daughter's ceremony.
Shahnur's mother, Shirina, was also dismayed as she watched the events unfold. She, too, expressed her disapproval. "Ki korba (What to do)?" Shirina asked in desperation. "Kei kotha shone na (Nobody listens anymore)," she sighed.
But that wasn't the only thing Shirina noticed.
With her father's recent passing, Shahnur made it a point to spend as much time as she could with her mother despite the environment she was struggling with.
All the while, Shirina watched Shahnur navigate family relationships and religious obligations. Shirina watched Shahnur make passionate pleas for relatives to follow the religious practices the family had held dear for generations—the same heritage Shirina feared Shahnur would leave behind in America.
Little did Shirina know that, in America, Shahnur developed a safe haven for herself and deepened her connection to Islam. Feeling isolated and longing for home, Shahnur clung to her faith and a Muslim community she found in the States.
"I thought my daughter would be lost. It turns out that she's keeping the order. Her Abba would be proud of Shahnur," Shirina said. "We have to keep the afterlife in mind."
---
This story was made possible by a grant from the Richard C. Longworth Media Fellowship Program, funded by the Clinton Family Foundation and supported by the Chicago Council on Global Affairs and the Pulitzer Center.
Tasmiha Khan is a freelance reporter.