Story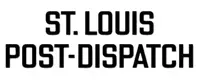 December 3, 2005
Attorney: Limits on defense left questions unraised
The following article ran as part of a seven-part series by Jon Sawyer and Tim Townsend, originally published in the St. Louis Post-Dispatch December 4-11, 2005.
WASHINGTON
On paper, Ahmed Abu Ali is among the most dangerous of al-Qaida terrorists. A federal jury convicted the Virginia man last month of plotting to assassinate President George W. Bush.
Yet more than a year ago, at a time when Abu Ali's confession was still secret, a senior FBI official with direct supervisory responsibilities in the case assured Abu Ali's family that the bureau had "no further interest" in his detention.
Michael A. Mason, the assistant director in charge of the FBI's Washington field office, the unit with prime responsibility for the Abu Ali case, also discussed its status at a town hall meeting at Dar al-Hijrah Mosque in Falls Church, Va. He told that audience that the FBI had no "continuing interest in this individual."
Abu Ali's attorneys considered Mason's public statements and e-mails critical to their defense - part of a pattern that showed both the U.S. role in Saudi Arabia's 20-month detention of Abu Ali and U.S. doubts as to the validity of his confession, which Abu Ali asserted was the result of torture.
The defense team also sought to introduce classified government documents, indicating that U.S. government agencies had first requested that the Saudis detain Abu Ali further and later that they release him for return to the U.S. - directly contradicting U.S. claims during Abu Ali's 20 months of Saudi captivity that U.S. officials had no say over his detention.
The authenticity of the documents was not questioned but they were not admitted into evidence. Neither was Mason called to testify. U.S. Judge Gerald Bruce Lee ruled that the documents were not germane to Abu Ali's confession. He said that Mason's public comments were not germane because they were personal opinion.
Giving the jury access to Mason and the documents "would at least have put into question whether or not the government really believed his confession statements," said Khurrum Wahid, Abu Ali's attorney. "It would have raised the question that the government was prosecuting him for reasons other than a legitimate belief that the evidence is credible."
In an interview Thursday, Mason said he had checked with agents assigned to the case and was unable to identify the documents that were excluded from evidence in Abu Ali's trial. The office of U.S. Attorney Paul McNulty declined requests for an interview with prosecutors in the case.
Mason said that his testimony wouldn't have helped Abu Ali's defense. What he had tried to convey at the mosque meeting and in the e-mail to the family was that the FBI had no interest in Abu Ali's further detention in Saudi Arabia, he said - not that "we had no interest, period."
Mason said he empathized with Muslim concerns about discriminatory treatment.
"As a black man, born in 1957, I'm not unsympathetic to the way they feel," he said. "I remember walking into the malls as a kid. I know what it's like to walk in and suddenly someone's following you, just because you look different."